Do you sometimes wish you knew how to dehydrate bananas for healthy snacks? Do you sometimes have too many bananas to eat right away? If you are like me, I freeze some bananas when I can see a surplus of them. But sometimes I do not want to freeze so many. These are great snacks to take hiking, camping or pack in lunches. They are a healthy snack dried without chemicals or preservatives.
Sometimes I like to just turn the Excalibur Dehydrator on and know that I will soon have some banana chips to snack on.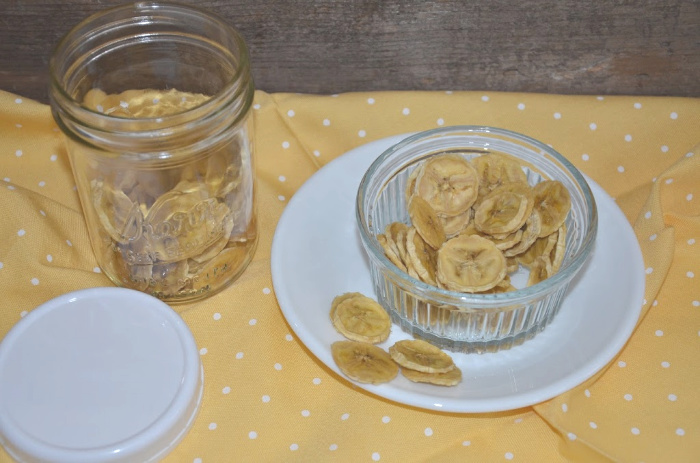 Dehydrate Bananas After Slicing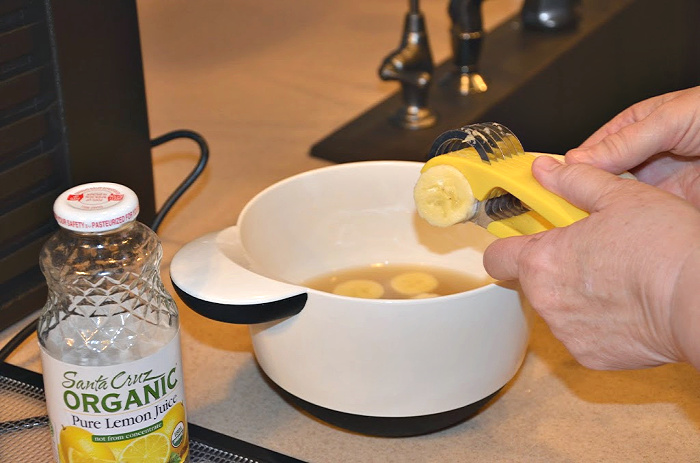 I bought this banana slicer to cut the banana chips a little more evenly than just using a knife. Of course, a knife works great too! I remember when my girls were growing up we had a huge Harvest Gold Dehydrator, not sure of the brand, but it was a machine! We dehydrated whatever we could get our hands on to slice or chop. We made every fruit leather we could dream up to spread on the racks!
Ingredients:
1-6 Sliced Bananas-peeled
1 Cup Water
1 Cup Lemon Juice
Instructions:
Use a medium-sized bowl filled with 1 cup water and 1 cup lemon juice. Slice the peeled bananas and dip each slice in the lemon water (this helps eliminate the bananas from darkening). You can dehydrate without the lemon water if desired. I used an Excalibur Dehydrator. Please check your own dehydrator for correct temperature. I set my dehydrator at 135 degrees. It took about 6 hours…..the time will depend on the amount of humidity in the air.
Please check your bananas for correct doneness. I like mine a little flexible and not too dry. I store mine in airtight jars. There are no preservatives so eat within 1-2 weeks depending on how you store them.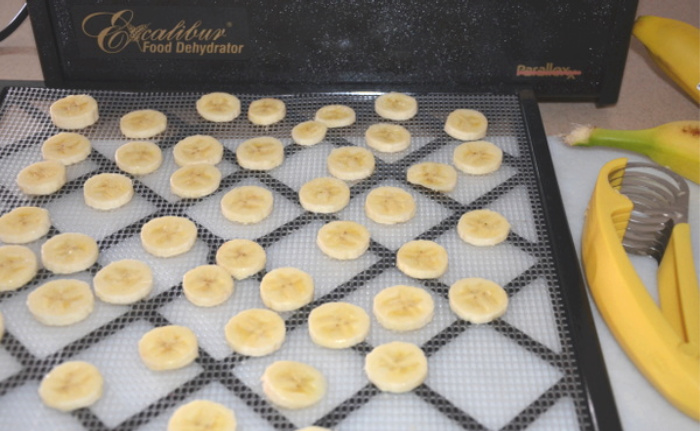 Please tell me your favorite fruits and vegetables you like to dehydrate. My favorite ones are bananas, pineapple, and apples. Here's the deal if we know what we grow or purchase as far as food goes, we know what we are feeding our family. This is one more way to save on waste, yes we can freeze it or dehydrate it for short-term food storage. Thanks for being prepared.