Pineapple Cream Cheese Dip Appetizer
This is my easy to make pineapple cream cheese dip appetizer. It's that time of year when we have the wonderful opportunity to enjoy time with friends and family around the holidays. This recipe actually started as a cheese ball appetizer. We all know how recipes get shared with others and soon the recipe becomes our modified recipe! This is one of our family's all-time favorite holiday appetizers.
Pineapple Cream Cheese Dip
This recipe can be made a few days in advance and then just add the pecans at the last minute. What I love about appetizers is the fact that you can stand around and chitty chat while enjoying a small snack in between conversations. You know we look at all the yummy snacks on the table and grab a small plate. We get to laugh and "catch up" with each other. Life is good!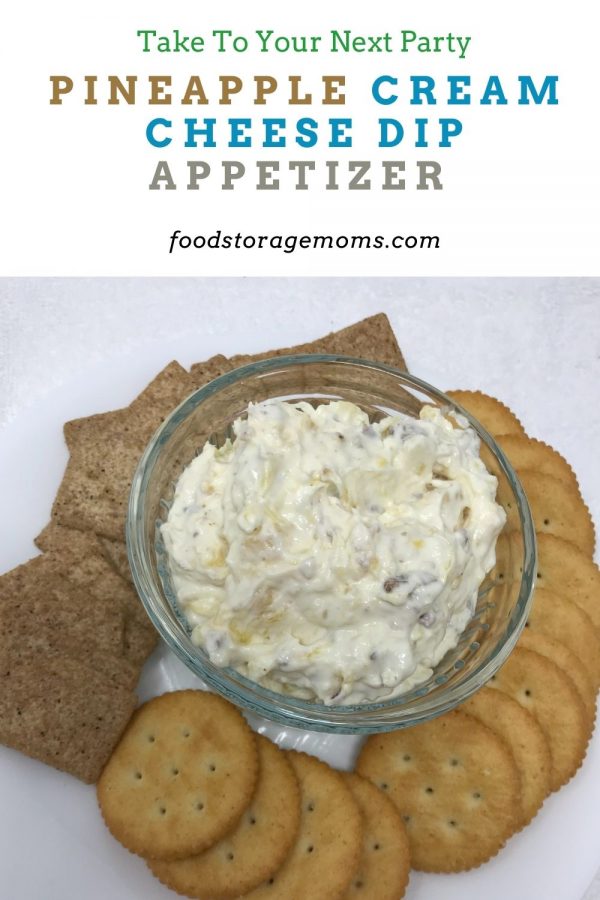 Use A Mixer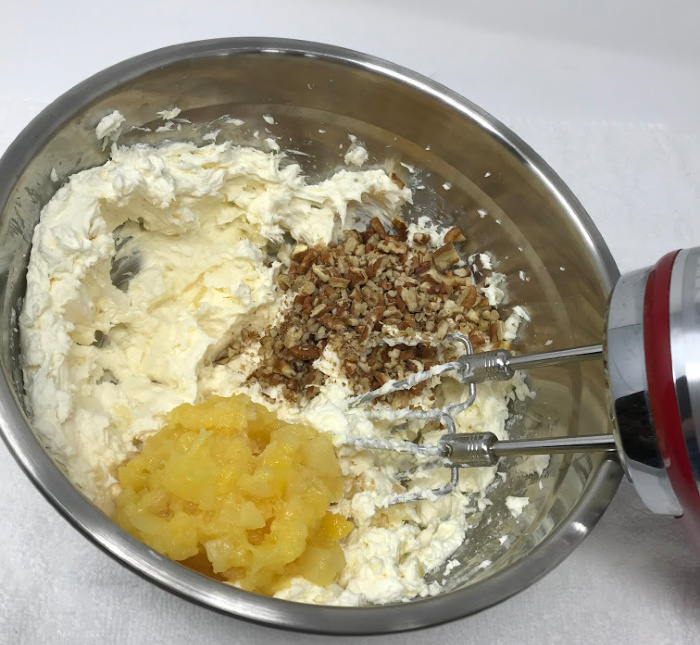 My Other Favorite Easy Appetizers:
Buffalo Spicy Meatballs: Spicy Buffalo Meatballs.
Chip Beef Dip: Hot Chip Beef Dip.
Please enjoy this recipe as much as we do!
Pineapple Cream Cheese Dip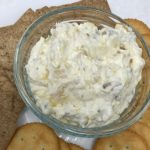 Pineapple Cream Cheese Dip
Ingredients
2

8-ounce

packages softened cream cheese

2

8-ounce

cans drained crushed pineapple

1

cup

finely chopped pecans

2

tablespoons

chopped green onion

1-1/2

teaspoons

all season salt (Lawry's Salt)
Instructions
Place all the ingredients in a medium-sized bowl. Use a hand mixer to blend completely. Keep refrigerated until ready to serve. Serve with your favorite crackers or veggies.
Final Word
This is one of my all-time favorite cheese balls or dips to take to parties. Who loves pineapple cream cheese dip? We serve this at every holiday get-together. Enjoy.