How To Be Ready For The Next Disaster
I think it's critical we know how to be ready for the next disaster. Here's the deal, you may be a beginner in preparedness or you've done enough to be called advanced. Does it really matter? We are here to help one another be prepared for the unexpected.
Sometimes we read something and put it on the back burner. Then again, we may implement some of the things immediately. We just need to do it, period. One step at a time. You can call them baby steps, but start walking now.
The next disaster could be a pandemic, a fire, tornado, hurricane, or a flood, to name just a few. I live in Southern Utah and fires are happening a lot here in the desert this summer.
Some were started by a cigarette butt, a chain hanging down from a truck pulling a trailer or a boat and hitting the highway, and some fireworks started a few as well. All it takes is a spark, and bam, the fire goes wild.
How To Be Ready For The Next Disaster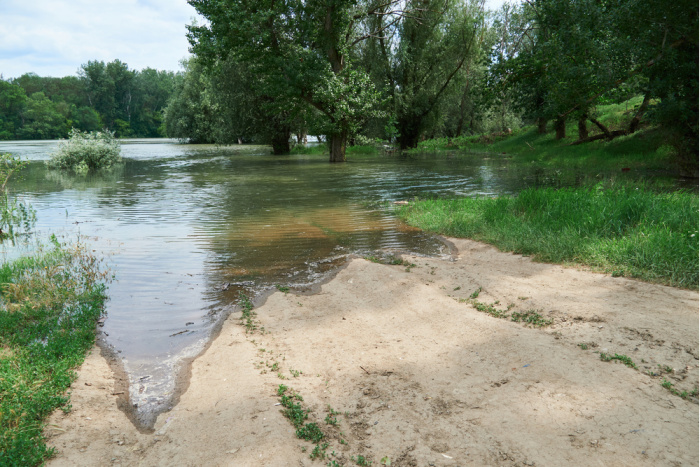 1. Make a Plan with the Family
Sit down with your family and make a plan where to meet after various disasters that could possibly happen in your community. You may not all be home and able to just pile in the car, so to speak. Take a map of your city and trace the roads or highways to exit if you are evacuated.
Mark a spot where you will meet for plan A and plan B, and possibly plan C. You may find roads are flooded or disrupted beyond repair, know where you can walk to meet one another. Make sure everyone understands the plan.
2. Put Together a Get Home Bag
You may be at work, the kids may be at school, or dance lessons. You may be away from home for a number of reasons. Disasters can happen at any time, not when it's convenient. Put together a Get Home Bag that is in your car or equip your child's backpack.
I call mine an EDC or Everyday Carry Bag, it's in the car at all times. Here are some things you may want to consider besides good walking shoes when it comes to getting home.
More to add for the next disaster:
3. Put Together an Emergency Car Kit
4. Have a First Aid Kit
In case you missed one of my first aid kits, this is one of my favorites: First Aid Kit. Please adjust what YOU need in your first aid kit. This is one of many on my website. I am probably over the top prepared, but that's how I roll.
5. Gather Your Important Documents
If you need help with this one I have a post on how to put my FREE Emergency Binder together. Please store it in a fireproof safe location, if possible.
6. Prepare for Sheltering in Place (SIP)
We all know what sheltering in place means. In a way, it 's made us aware of the items we need if we can't leave our home. In case you missed the post I wrote, here it is. Pandemic: What You Need To Shelter In Place
7. Inventory Your Home with Pictures/List
If you have a cell phone, take some pictures and download them onto your computer of everything you have in your home. Start with your kitchen, living room, hall closets, each bedroom, garage, etc. Put the images on a flash drive and store it in a fireproof container.
Make a detailed list of each room in your home and garage of items you own. If something happens to your belongings you have pictures and a pretty good list. Yes, it will take time to put together, but it beats having to work many hours to earn money to replace what you may lose in a disaster. It will also help if you qualify to make an insurance claim.
8. Know How to Turn Off Your Utilities
In case you missed this post on how to turn off your water and gas lines check the link below. Please be aware that you do not turn off the gas unless it's an emergency. You may have to call the gas company to turn it back on. This is just to show you what you need to look for at YOUR home in case of an emergency. The 4 in 1 Tool you need.
9. Check Your Smoke and Carbon Monoxide Units
Test your smoke alarms and carbon monoxide units at least once a year. Replace the batteries on a certain day each year, if that works with your schedule. Mark and I change them out every January 1st, it's a habit we started years ago.
We can sleep at night knowing they will hopefully work when we need them to sound the alarm.
10. Stock your Pantry
I have written several posts about stocking your pantry. If you missed them here are a few. Only stock what you will eat and eat what you store.
11. Store Water
Please store 4 gallons of water per person per day. You will need it for cooking, personal hygiene, washing dishes, and hydrating. In case you missed how to properly store water, here is one of several posts. How To Store Water-Pros And Cons
12. Be Ready to Evacuate During the Next Disaster
Designate an area in your home to place all the items you may want to "grab and go with." This way you aren't running around trying to find your 72-hour kits, water, and emergency food for 7 days minimum, a first aid kit, your important documents, etc.
Here again, make a plan so the entire family knows where you have placed these items.
Final Word
I hope you enjoyed my list of how to be ready for the next disaster. We all know we will have more disasters, we must be ready before they hit our neighborhood.
The recent pandemic I believe woke a few people up. Hopefully, they will be prepared for the next emergency.
We must be an example to our family and hope they follow in our footsteps. We can't depend on the government to feed our family or deliver water to our community. It's not always going to happen. We must be self-reliant, it's a fact. May God bless this world, Linda
Copyright Images: Big Flames Over Building Deposit photos_36931037_s-2019, Flooding Deposit photos_389731310_s-2019