Prepping in 2023: Starting with the Basics
Thinking about prepping in 2023? It's all about starting with the basics! For those of you who are still new to the idea of prepping, let me first start off by telling you what it's not. It's not about you having to go out and buy a large underground bunker that's fully furnished or a remote piece of land so that you can "bug out" and hope to survive the next zombie or nuclear apocalypse.
Prepping has more to do with taking responsibility by gathering up all of the essentials that your family would need during an unforeseen emergency situation. I'm about to share with you what some of those basic items are so that your family is prepared in case a disaster of any kind disrupts your everyday way of life.
Many of us use the month of January when a new year starts to make New Year's Resolutions in hopes we'll be more healthy, have more assets, get a better education, develop new friendships, spend more time with family, and other worthy goals. Some are more financial in nature, like the decision whether to buy stocks or bonds, is a job change worth pursuing, and whether we should downsize our home.
My focus today is to plant some seeds so you can be thinking about items you should have on hand in case there is a natural disaster, you lose your job, a family member gets severely sick, or you have an accident and can't work for an extended period. These are things we see affecting the lives of others, but we need to consider how well-prepared we are if the situation hits close to home. That's what a prepper does!
Prepping in 2023: Assess Your Risks
First off, you need to understand what types of risks and natural disasters your area is prone to before you can come up with your preparedness plans and acquire the crucial items that you may need. If you're unaware of what those risks are, you may want to sit down and do a bit of research before you start stocking up on prepping items.
For example, if you live in upstate New York which receives a bunch of snow during the winter, your prepping plans and survival items that you gather will look a lot different than those who live in southern Florida which braces for hurricanes and flooding every year. Or if you live out west, you're far more likely to deal with disasters like wildfires and drought and have to plan accordingly.
Focus on Your Needs
Are there any members in your family who have special needs and will continue to have those needs met even when your world has been flipped on its head? For example, does anyone require special medications, or dietary restrictions, have certain food allergies, have any mobility problems, need nursing help, or have to be close to a special hospital or school?
Or perhaps you have a baby that requires special formula? Those are important things to think about and have covered long before an emergency situation presents itself.
Start Your Prepping Basics by Gathering a 2-Week Supply
For those of you who are just getting started but have limited finances for prepping, it's not necessary that you spend lots of money all at once so that you have many things that you determine are needed. Over a period of time, I encourage you to have enough food and water for everyone in your family that will last for a minimum of two weeks. I've always told my readers to start "one can at a time."
Once you've reached that 2-week goal, continue to build your supply to sustain your family for a much longer period of time should the emergency be more widespread and serious. You'll find that you can save money by purchasing certain things at different times of the year. For example, many fruits and veggies are harvested in late summer or early fall. That would be the time to acquire them, particularly if you plan to do some canning at home.
Clothing is another thing that tends to be seasonal. Look for sales as the seasons change and stores try to clear their shelves.
Water
Your body wouldn't last too many days without H2O. FEMA recommends that you should have a minimum of at least one gallon of water per person per day. That means you'll need 14 gallons of water per person to cover a 2-week period. This will cover each of your family member's drinking and very basic hygiene needs, but if you have pets or a baby that drinks formula, you'll want to stock up on even more water. WaterBricks and Water Preserver (rotate every 5 years)
I have always suggested 4 gallons per person per day. This allows you to not only stay hydrated, but also to have water for cooking meals, keep at least your underwear clean, and perform other personal hygiene steps to help you stay healthy. Water is probably the most critical item in your preparation plans. No water, no survival!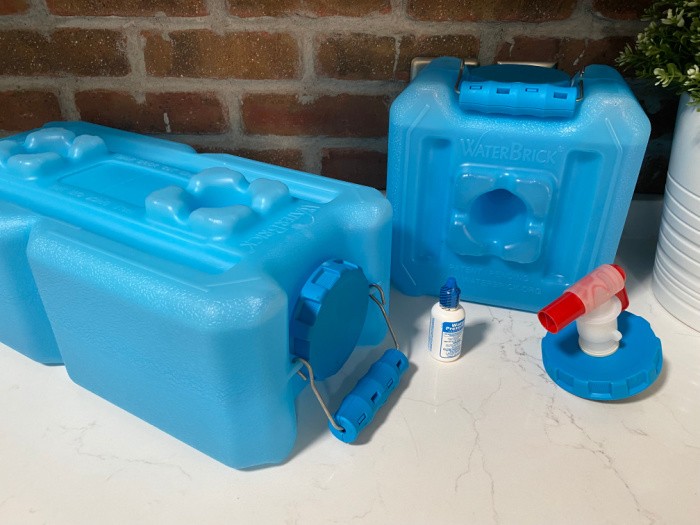 Food
Again, a 2-week supply of food gathered in your pantry for each of your family members is a great place to start when it comes to emergencies. Any more than that would be even better, but be patient and gather food items as space and finances allow. Keep in mind that you may not have electricity to cook with, or to keep your food cold, for that matter, so it's best to stock up on ready-to-eat and other non-perishable food items. Some of the food that you may want to stock up on include:
Canned goods and can a manual opener (meat, veggies, beans, etc.)
Dried fruits
Beef jerky
Wheat and other grains
Granola bars
Peanut butter
Dry cereal
Foods that are high in protein and calories
Comfort foods
Baby formula
Pet food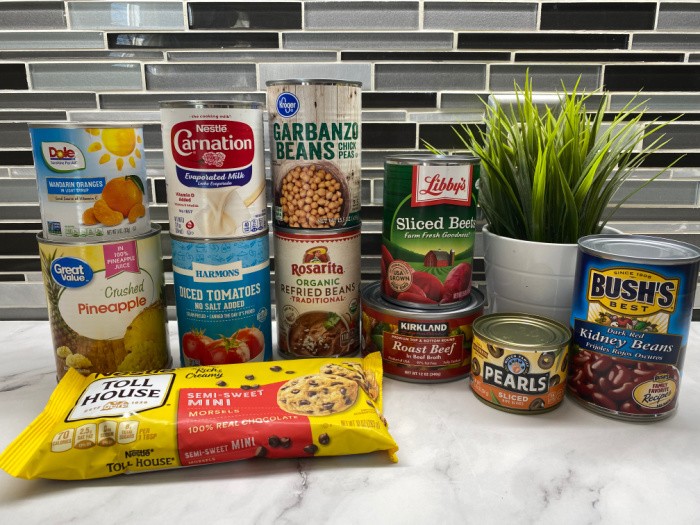 First Aid
Following an emergency, it may be extremely difficult for you to receive any medical treatment that you may need, especially concerning minor incidents. You'll want to have a first aid kit that has basic supplies like those listed below. Check out my archive for some great first-aid kit tips.
pain relievers
bandages
antibiotic ointment
antiseptic wipes
splints for broken bones.
And one last thing, be sure that everyone in your family knows where it's kept and how to use everything that is in your kit. This is a long-term prepping goal. What's In Your First Aid Kit? First Aid Kit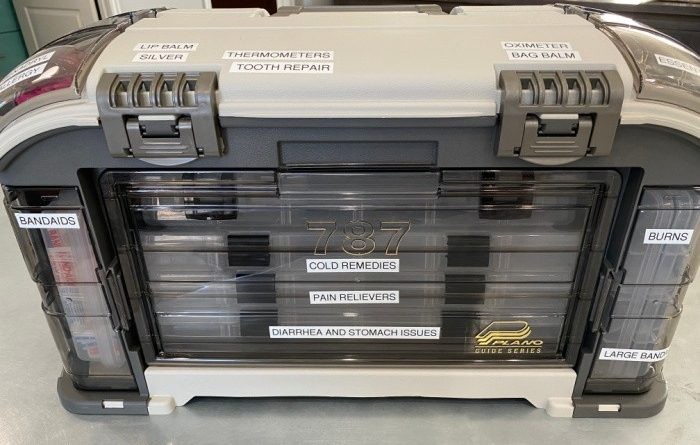 Hygiene
For whatever reason, basic hygiene is an area that a lot of preppers fail to plan for, but trust me, it's one that you don't want to forget! For instance, you'll need to be able to keep clean and be able to wash your hands after you use the restroom so that you don't get sick. These are hygiene items that you'll need:
Toilet paper
Baby wipes
Trash bags
Hand soap
Hand sanitizer
Toothbrushes and toothpaste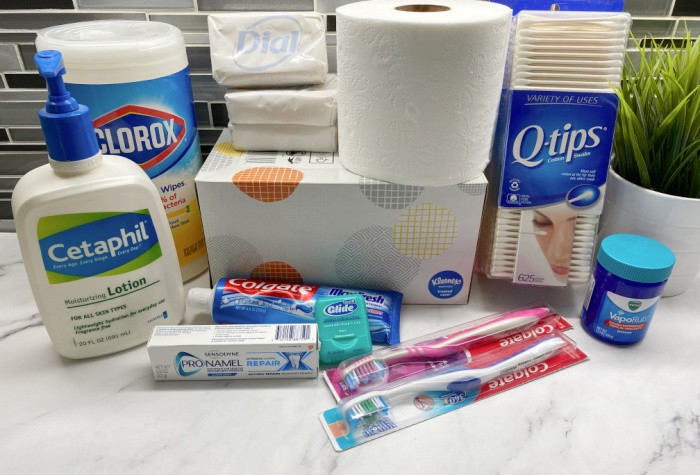 Shelter and Warmth
In most emergency circumstances, you'll simply want to stay home and "bug in" because that's where a vast majority of your emergency supplies are kept. But that may not always be the case and you'll have to evacuate. In those rare instances, you'll need to have blankets, clothes, and other heat sources available so that your family can stay warm. Other items include:
Emergency shelter materials (tents, tarps, etc.)
Battery-powered or hand-crank space heater
Sweaters/sweatshirts
Blankets
Heavy duty gloves
Coats
Boots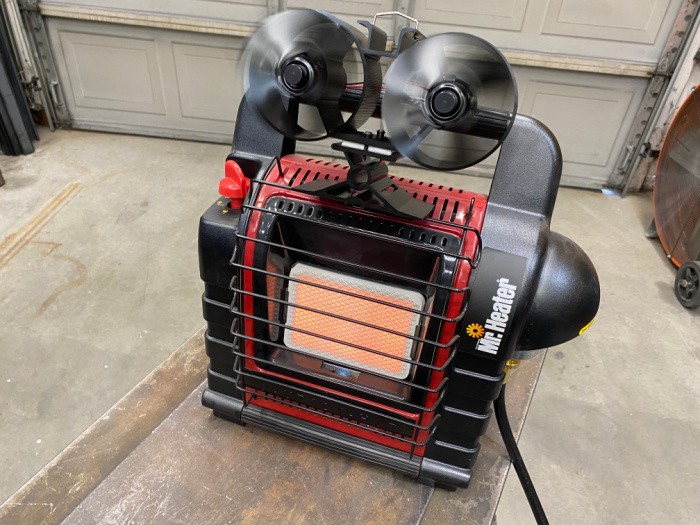 Prepping in 2023: Miscellaneous Items
It's not my intention to overwhelm you or make you fearful, but there are a lot of other prepping items that you'll want to consider as well. These are several miscellaneous items that you'll certainly want to have alongside your prepping gear.
Plates
Plastic utensils
Cooking pot/pan
Multi-tool
Fire extinguisher
Phone chargers
Flashlights and extra batteries
Hand crank radio
Entertainment
Any comfort items that you can think of
What are some common questions I get asked as I write my daily posts about being prepared?
I have some wonderful readers who look forward to my daily posts. I always suggest they pose questions so I can respond in an effort to help them along their preparation journey. I've listed a few here in case you might be wondering about the same things.
What is the first stage of prepping?
I'm surprised at how many people seem unconcerned about local, national, and world events and the effects many of those events have on their individual lives. So, I'd say the first stage is to gain the desire to be self-reliant, plan for the unexpected, and work to provide a safe and healthy home environment for their family.
Note the first two main topics in today's post relate to storing water and food. It's by design that I start out discussing the need for these two critical storage items and the importance of having at least a two-week supply.
What is the purpose of prepping?
It seems that many around us think the government, non-profit organizations, churches, or families will be there to take care of us in a disaster or general emergency situation. Time and again we read that families are left struggling because the anticipated relief and support just aren't there.
It really doesn't take an emergency or disaster as we know it to cause challenges for families of all kinds. A good example is the infant formula shortage experienced across the country this year. It didn't matter how much money you had, the store shelves were empty and families with babies were scrambling to feed their little ones.
A prepper with small children would more than likely have a much better-than-average inventory of infant formula on their pantry shelves. They also would have done their homework to learn BEFOREHAND what kinds of alternatives could be used, if possible. We should all be trying to be better prepared (prepping) so we don't have to rely on others for the safety, health, and care of our families.
How do you prepare for survival?
There really isn't any magic to being prepared. Each family is different based on size, age, financial strength, location, and other factors. The items listed in this post are a great start as you prepare for the unexpected, whether it amounts to true survival or just trying to maintain a safe and healthy lifestyle.
Don't get intimidated by all the dialogue on the internet or chat groups regarding being properly prepared. Just take things a step at a time, buy what you can in small increments, read about how best to store what you have, rotate your food and water, and make sure what you have stored equates to what YOUR family will eat and use during tough times.
How can I prepare from a financial perspective now we're starting a new year?
I wrote this post to help people gather items that they'll find necessary in case of emergency or other tough times that come their way. We do have to recognize the importance of being financially prepared as best we can. Sometimes December and January are the best time of the year to evaluate where you've been as you wrap up 2022, and where you want to be at this time next year.
Since you'll be putting together your tax information in the next few weeks, how the money came in, how it was spent, and areas that may need to be adjusted are on the table. Inflation has affected us all, and we aren't done yet. It looks like things should improve over the next 12-18 months, but we can't control how costs may change. Here are a few thoughts for you to consider as you consider your financial future and how you can possibly prepare better.
I'm not a professional financial planner, so be sure to do your own due diligence research before moving forward with any financial strategies. You should be able to find a quality person in the financial professions without having to pay exorbitant fees.
Since we're experiencing a higher interest rate environment as the Federal Reserve tries to combat high inflation, it may not be time for you to consider a long term mortgage or your own home, or even funding a high ticket purchase like a car, unless absolutely necessary. You MAY start seeing rates stabilize and even come down slightly late next year or into 2024.
When investing your funds, it's a good idea to place your investments into a variety of assets, whether stocks, bonds, treasuries, real estate, commercial paper, etc., so your equity is spread out to help minimize risk. With the recent news reports, you MAY want to steer clear of Crypto currency like bitcoin, at least for a while.
With our modern browser technology, you can do some in-depth investment research online to get various investment ideas. There are also reporting organizations like Marketwatch that could provide some current insights as the year progressses. I've found that reading about strategies followed by respected business leaders like Warren Buffet can also prove helpful.
It's a good idea to evaluate your progress on a monthly or quarterly basis regarding your financial goals list. Doing so when you get your bank statements might be a reminder. Don't be afraid to learn from your own experiences and the lessons taught. I've found that keeping a journal on your computer or even in notebooks can help you track the pace of debt reduction or if enough income is being generated to reach your next attainable goal.
There really isn't any crystal ball to inform us about pending trends in the market's volatility, but staying on top to how your investments are doing and following time-proven approaches should help you remove much risk in the near future and on an ongoing basis. Those who have the training and experience, might find using a spreadsheet to track things very helpful. Diversification might make tracking things a little more difficult, but a diverse portfolio has shown more risk protection than sticking with just one or two asset types.
You need to be patient with your investments. You'll see long-term rewards by hanging in there for the long haul rather then bouncing around based on the latest tip or rumored windfall. If you have questions, dialogue with the professionals and doing your own further study is always wise. One year's events in financial markets don't tell a complete story, in most cases.
A good prepper always has some kind of emergency fund. That means some of your investments should be fairly liquid so you can get access to them when needed. Who knows, you may want to dip into that emergency fund for part of your down payment for a townhouse or condo. Sure, you may need to make some sacrifices for that emergeny fund, but they'll prove worth the effort
Speaking of townhouses and condos, you may find it prudent to downsize in terms of space, and have less property to maintain. Besides reducing your house payment in most cases, you'll also benefit from the reduced utility bills. Be aware, there are generally fees from the HOA or condo association that will prompt additional cost each month, so put all the expenses together as part of your analysis. If one of these is actually a second residence for you, registration of them as such, could cause a higher property tax rate.
If a new smaller place makes sense, consider sharing the monthly expenses by acquiring a roomie. You'd be surprised how many families are bringing in others, both family members and other to help offset the costs of ownership. Checkout these people so you don't experience much risk for your safety.
Younger people often don't take the long view when investing. That includes not considering life insurance and having a fund planned for use as retirement income. Setting some funds aside each month for both of these issues will pay off, trust me.
Final Word
With 2023 fast approaching, make prepping for emergencies a part of your New Year's resolutions for your family. A 2-week supply of food, water, and other prepping items is a great place to start so that you're ready for almost anything. What are some other key prepping items that a family would need in order to survive an emergency situation? I'd love it if you would leave a comment down below! What would you add to prepping in 2023? May God Bless this world, Linda