Prepping Things You're Not Doing That You Should Be
Today, it's all Prepping things you're not doing that you should be. Sometimes it's the smaller details in life that we miss that can come back and bite us the most. That's because we make the mistake of spending little time thinking about them because we're busy focusing on something we think is of much more importance. Even experienced preppers can fall into this trap and think that they have all of their bases covered.
Yet even for them, an emergency situation could throw a wrench in their prepping plans such that they wouldn't be prepared because they didn't take the time to consider such a possibility. Here are a few things that you may not be doing that you would end up regretting if S ever HTF. In case you missed this post, 30 Items You Need To Survive A Pandemic
Trusting that Your Gear Will Work Without Ever Testing It
What kind of soldier would ever think about heading into battle without first making sure that his weapons and other equipment worked properly beforehand? We all understand that the soldier's chances for long-term survival wouldn't be very good. Getting comfortable with how to load, aim, and fire weapons quickly and accurately take hours of practice. This is one of those prepping things you're not doing that you should be.
I know many of you are teaching others to practice loading, cleaning, and shooting. I applaud you. This is one area I am personally lacking, just giving you the heads up. Thank goodness for the Second Amendment, I better leave it at that. This is my new favorite flashlight: Olight Flashlight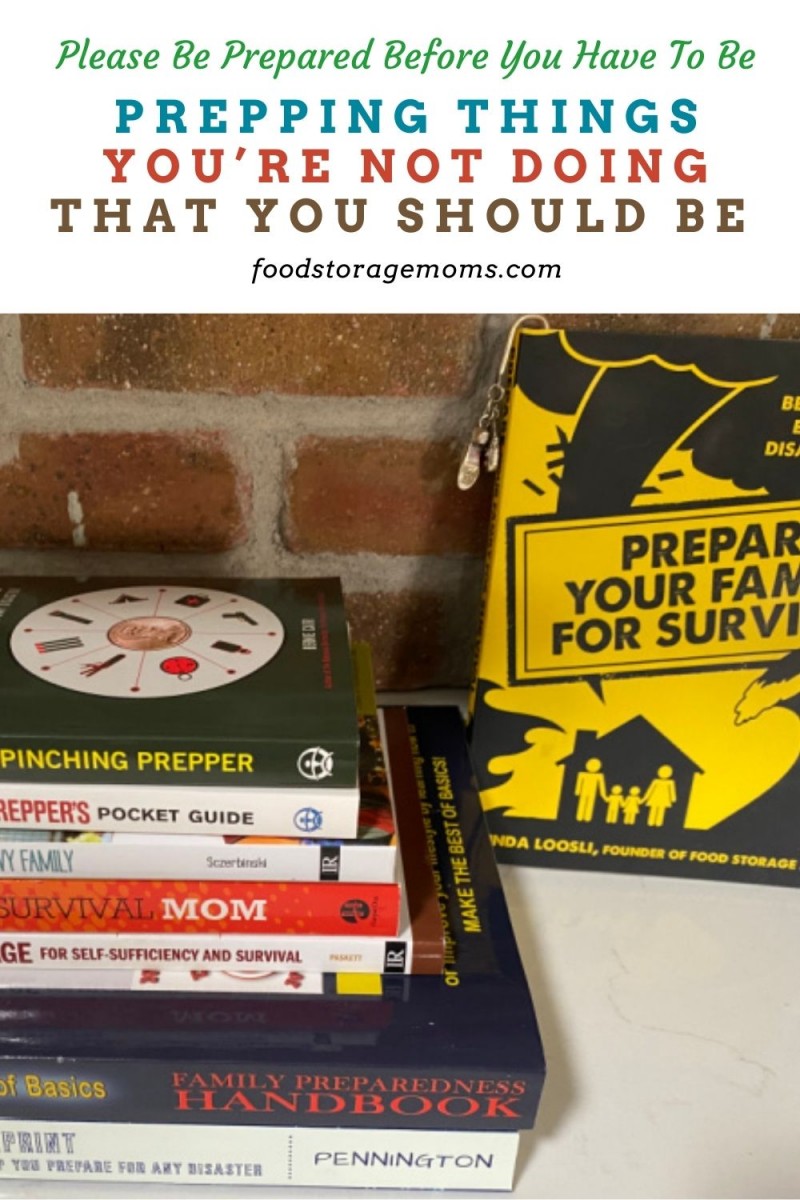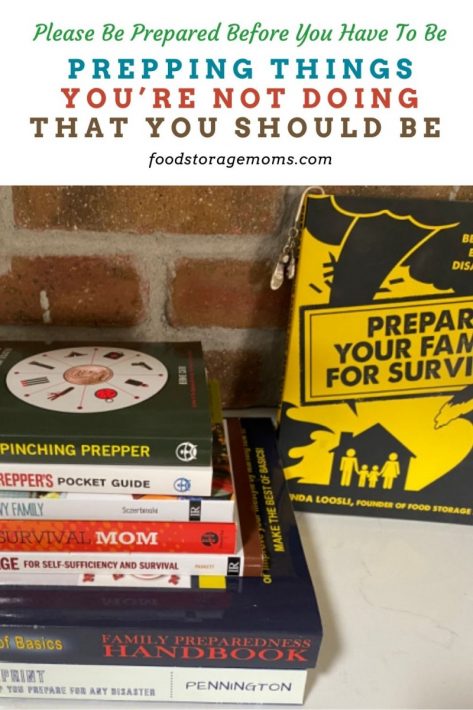 Get Comfortable
But that's exactly what some preppers do when it comes to their emergency supplies. They have them ready for an emergency, but they never test them out so that they can get comfortable with them when the real deal happens, let alone see if it's going to work as expected and advertised.
Practice Cooking
It would be smart on your part to practice cooking dinner with your backup camp stove every once in a while, or getting your family on board by cooking some of those meals you have set aside for emergencies. How about going camping with your tent sometime to make sure that you know how to put it together?
The same holds true for all of your other emergency supplies and equipment. Don't wait to use them when the situation arises, only to find out you don't know how to work them properly or you are missing some parts or ingredients.
Avoiding the Uncomfortable
Unless you have an unusual insensitivity to pain and discomfort, you're probably one that doesn't like running into them. No, you and I prefer the easier path in life that has the least amount of resistance. I mean, who wouldn't? Yet when we try to live our entire lives entirely problem-free, and with all of our modern comforts and luxuries, always avoiding that bump in the road, it puts us at a huge disadvantage in an emergency situation since we may not understand how best to respond.
Don't Avoid the Uncomfortable
A SHTF scenario would be no picnic. Being thrown into an undesirable environment would be tough for anyone. You may no longer be able to take a hot shower or have the convenience of driving your car wherever you need to go.
It may even come to a point that you have to eat food that you find disgusting just to survive, or sleep among obnoxiously loud crickets night after night. It's best to work through some of these discomforts and roadblocks now. That way you will be able to keep your morale up and not be lashing out at those you care about when things get tough.
Not Focusing Enough on Survival Knowledge
Most preppers have spent countless hours planning and gathering emergency supplies, many of them spending a small fortune in the process. But guess what, without the right knowledge, your survival gear will only get you so far, and more than likely, you're not an expert in the necessary areas when it comes to survival.
Focus on the Right Knowledge
Another thing to think about is that if you're ever caught in a major disaster, you may not have Google and YouTube that you can fall back on to help you where you are lacking information and training. Without the internet, who would be there to answer any questions that you may need help with?
Stock Up on Survival Books
This is why you need to be stocking up on survival books right now, but don't just own them. Putting them on a bookshelf to collect dust will be doing you absolutely no good when things get tough. It would be a huge mistake to wait around and read your survival literature after the crisis has taken place. It could possibly cost you and your family their lives. So actually take the time to read and study them in order to help you in areas where you are weak. If you don't have it already, consider purchasing my book "Prepare Your Family For Survival"
Disconnecting from Technology Every Once in a While
Can you imagine a world, or at least a very large region, that was forced to go completely cold turkey from all electronic devices at the same exact moment? You may find yourself shaking just thinking about it. These devices can certainly come in handy in many situations, but we need to learn how to be self-sufficient in case they aren't available.
Get Used to No Technology
People would literally start struggling and wouldn't have any idea on how to cope without their mobile device to entertain them all the time. To be blatantly honest, it's really sad that we've found ourselves so dependent and attached to them in the first place.
Disconnect Sometimes
By choosing to disconnect from all electronics from time to time, not only will it have a positive impact on your life now, but it will also help you learn to deal with the experience of waking up one morning and being able to update your social media.
No Tech Challenge
I'd encourage you to take a day out of the week where you set your phone down, turned off your tv, and avoid the urge to shop on Amazon with your laptop. Instead, go out and spend the day getting some fresh air, whether it's taking a walk at a park, riding a bike, or maybe tending to your garden. We've lost the habit of visiting or writing family, friends, and neighbors. Give it a try, you'll be surprised how pleasant it can be.
Prepping Things You're Not Doing That You Should Be
Final Word
The famous inventor Thomas Edison once so wisely said, "A good intention, with a bad approach, often leads to a poor result." That being said, you may already have most of your supplies stockpiled that you would need for an emergency, along with every good intention. But if you don't implement some of these practices in your daily life now, you and your family will have an incredibly tough time adjusting when a major disaster takes place. Can you think of any other areas where preppers are still missing the boat? What are some prepping things you're not doing that you should be? May God Bless this world, Linda.