Easy To Make Soft Dinner Rolls
Today I want to share my easy to make soft dinner rolls, and I should say they are truly no-fail dinner rolls. If you have fresh ingredients anyone can make these soft fluffy dinner rolls.
I may have mentioned when I was asked to write my book "Prepare Your Family For Survival" that I submitted my bread recipe for whole wheat bread. It makes eight, one-pound loaves.
The publisher said, no, no, no. No one makes 8 loaves of bread at one time. Well, we do in Utah! I still laugh over that.
I had to cut the recipe down to two loaves.
Well, with the holidays we have all year, I decided to cut my dinner roll recipe way down. You can make a small batch of dinner rolls every Sunday, if you want.
The bonus is this, no bread mixer needed because the batch is so small. Yay!
This recipe only needs one bowl and a Danish Whisk. It's so easy, you will wonder why you haven't made dinner rolls before now.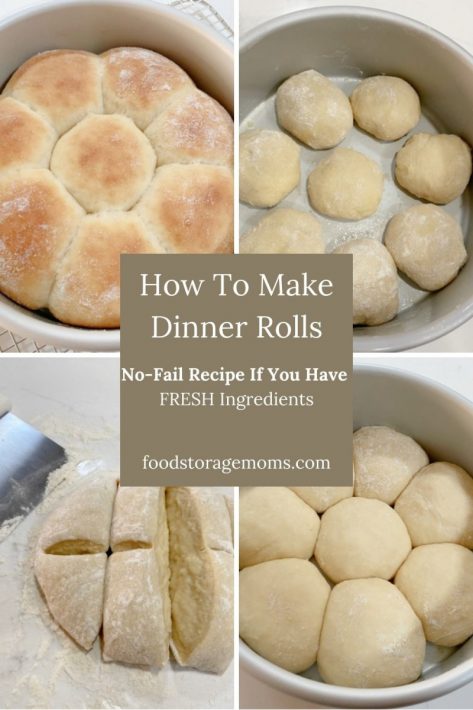 Items You Need In The Kitchen
Large Mixing Bowl
11-inch Danish Whisk (I prefer the 11-inch whisk because it fits inside a wide-mouth quart mason jar)
Measuring Cups
Measuring Spoons
Dough Enhancer (it makes your bread and rolls fluffy)
Easy To Make Soft Dinner Rolls
Step One
Gather the ingredients so they are ready to go. Please make sure your ingredients are fresh. I keep my SAF Instant Yeast and Dough Enhancer in the refrigerator, the excess stays in the freezer. I only buy enough bread flour for 12 months.
White flour is good for 12-18 months if stored in an airtight container. I store it in 5-gallon buckets (food grade) with Gamma Lids.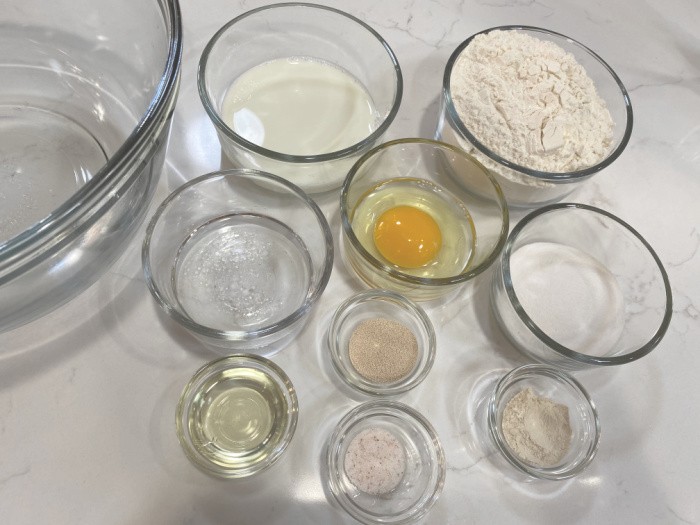 Step two
I have been making bread for over 50 years. There is something I love about feeling the dough as I knead it. It makes me happy every time I make bread, dinner rolls, cinnamon rolls, etc.
I dump, yes I dump, all of the ingredients into the bowl, after measuring them of course. This recipe is so easy you will love it!
Step Three
Be sure and whip the egg quickly because the warm milk could possibly "cook" it. I used a Danish Whisk as shown below. The 11-inch one is easier for me to use.
It also fits inside a wide-mouth mason jar to stir your sourdough starter. Just giving you the heads up. In case you missed the SourDough Starter post here it is.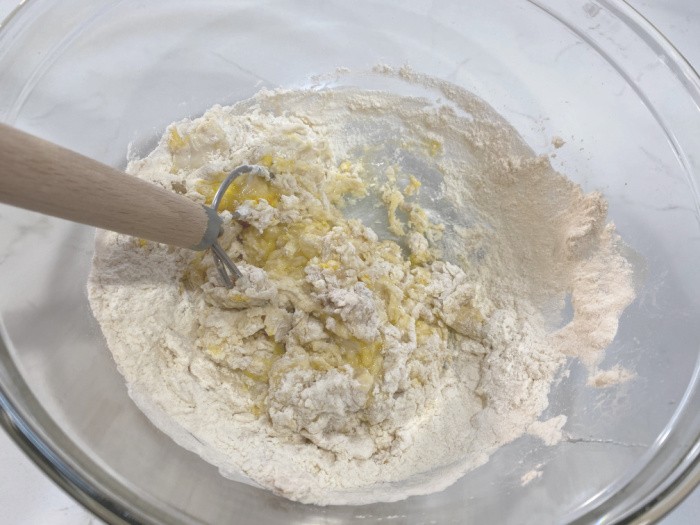 Step Four
After you stir the mixture if the dough is too sticky add a tiny bit of flour. You don't want a "dry" dough. But "sticky" is not what we want either.
This sounds complicated but it really isn't, I promise. Sprinkle some flour on your countertop. Now, you knead the dough for about 3-4 minutes.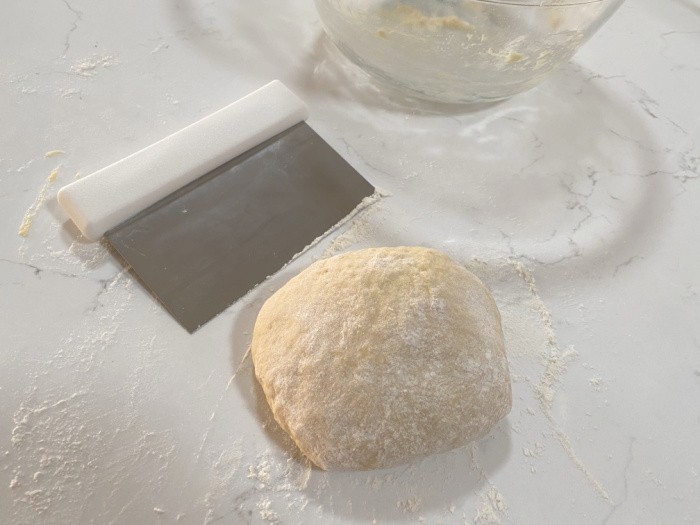 Step Five
I was taught never to "pull" the dough, so I use a Dough Scraper to "cut" the dough into 8 sections.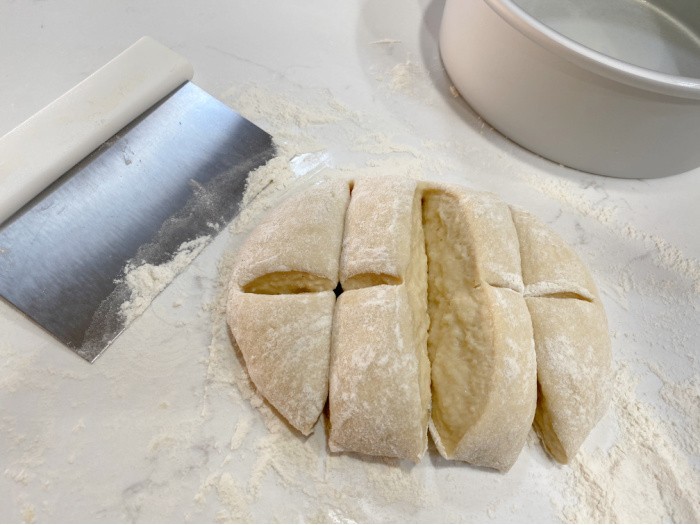 Step Six
Now you take the sections and roll the dough pieces into balls. As you can see, the balls have some space to rise.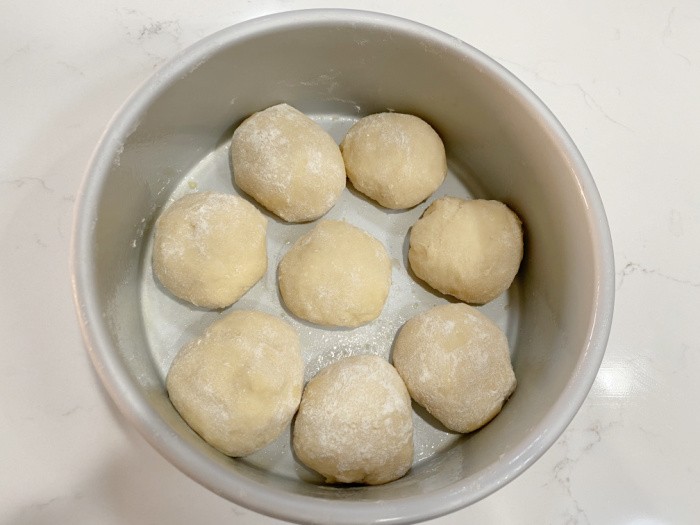 Step Seven
Cover the baking pan with a hot/warm wet towel. I used a wash cloth because it was just the right size.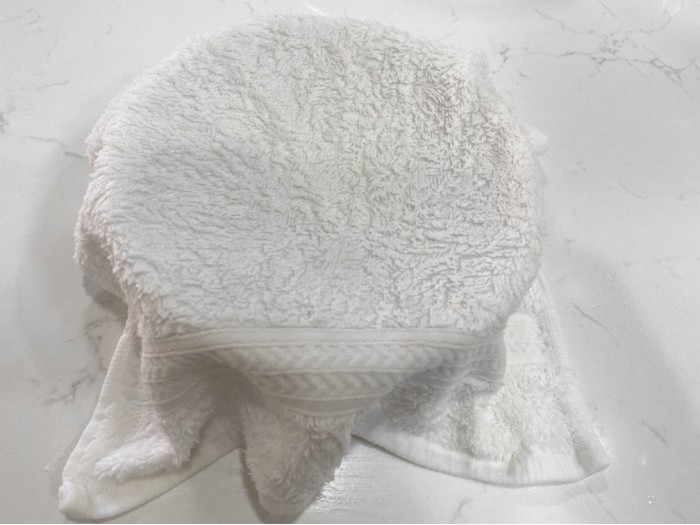 Step Eight
Let the dough rise until it looks like the picture below. You can see, now the balls are barely touching. Depending on the temperature of your kitchen they will rise in anywhere from 1/2 hour to an hour.
Preheat the oven to 350 degrees. Bake for 25-30 minutes depending on your oven. Don't over bake. I like mine lightly brown.
Finished Product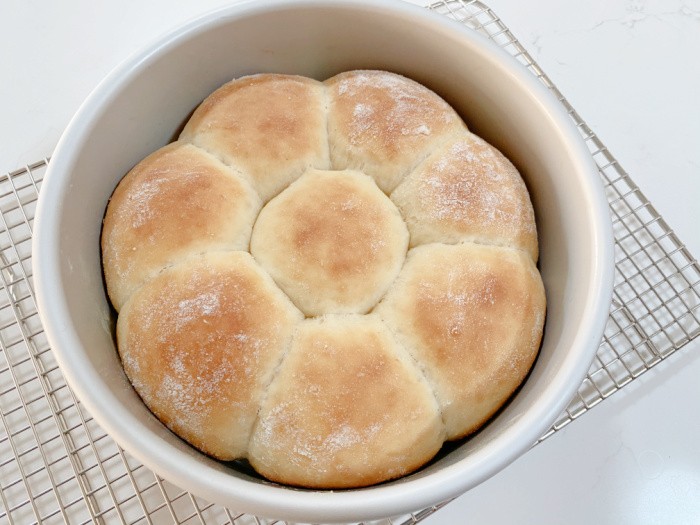 Easy To Make Soft Dinner Rolls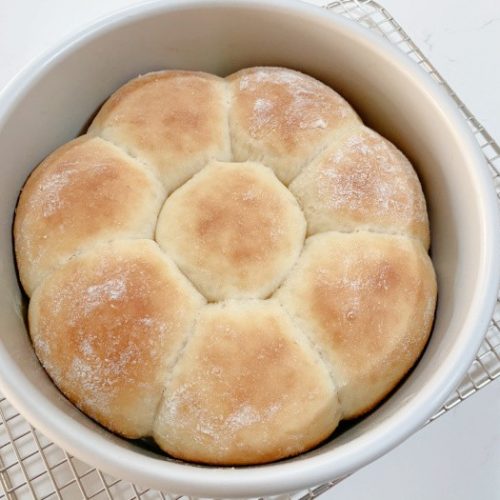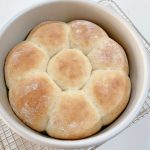 Dinner Rolls-No-Fail Recipe
Ingredients
1/2

cup

warm milk

1

teaspoon

SAF Instant Yeast (this is what I use)

1

teaspoon

Dough Enhancer (optional-it makes the rolls fluffy)

1/2 scant

teaspoon

salt

4

tablespoons

sugar

1

egg

1

tablespoon

oil

4

tablespoons

water

1-3/4 to 2

cups

white flour (I use bread flour)
Instructions
Grease an 8-inch round cake pan and set aside. Grab a bowl and a Danish Whisk. Dump everything in a large mixing bowl. Stir until mixed thoroughly. Add additional flour if needed to the dough if the dough is too sticky. Do not add too much, we want a fluffy dough. Flour your countertop and scoop the dough out onto the countertop. Knead for about 3-4 minutes. Cut the dough into 8 sections (never stretch your dough). Take each section and mound into a ball and place the eight balls in the greased pan. Cover with plastic wrap or a warm wet towel. Let rise for about an hour. Preheat the oven to 350 degrees. Bake for 20-25 minutes or until slightly brown. Slightly butter the tops after baking if you want a soft dinner roll. I use a baggie slathered with butter to spread on the warm rolls. Let cool. Store in bags to keep the dinner rolls soft. Enjoy.
How do I store these after baking them?
I keep my dinner rolls in baggies, typically the gallon size. Please remember, they don't have any preservatives in them so they will only be good for 2-3 days on your countertop.
Should I store these in the refrigerator after baking?
I would not recommend this because the refrigerator will dry out the the dinner rolls.
Can I freeze the baked dinner rolls?
Yes, you can. Place desired amount in freezer bag and store them safely for about 2-3 months.
I thaw them on the kitchen countertop for dinner. Just giving you the heads up, mine never make it to the freezer very often. We use them for sandwiches or French toast.
Can I freeze the unbaked rolls?
I don't recommend this because this recipe doesn't have the ingredients that professional companies put in the dough to make them rise after freezing.
Final Word
I really hope you try these easy to make dinner rolls. It's crazy, but I don't know why I didn't cut down my recipe before so my family and friends like you can make a small batch of dinner rolls.
If you're like me, you can almost smell these baking in the oven. Please keep teaching your family to cook from scratch. Life is good when we eat at home. May God Bless this world, Linda