Easy-To-Make Cheesecake Dip
This easy-to-make cheesecake dip is perfect for the holidays. It's super creamy and so easy to make, even at the last minute. Are you like me and love cheesecake? In case you missed this post, How To Make The Best Cheesecake In The World.
This tastes just like a slice of cheese wrapped around a cookie! You may wonder, is it cheesecake or is it dip? It's actually both, but it's easier to whip up a dip than a cheesecake!
Be ready to hand out the recipe when you take this gem to your next family or neighborhood get-together! I don't know about you, but I love simple to make recipes that taste fantastic with very little work!
Easy-To-Make Cheesecake Dip
Kitchen Items You May Need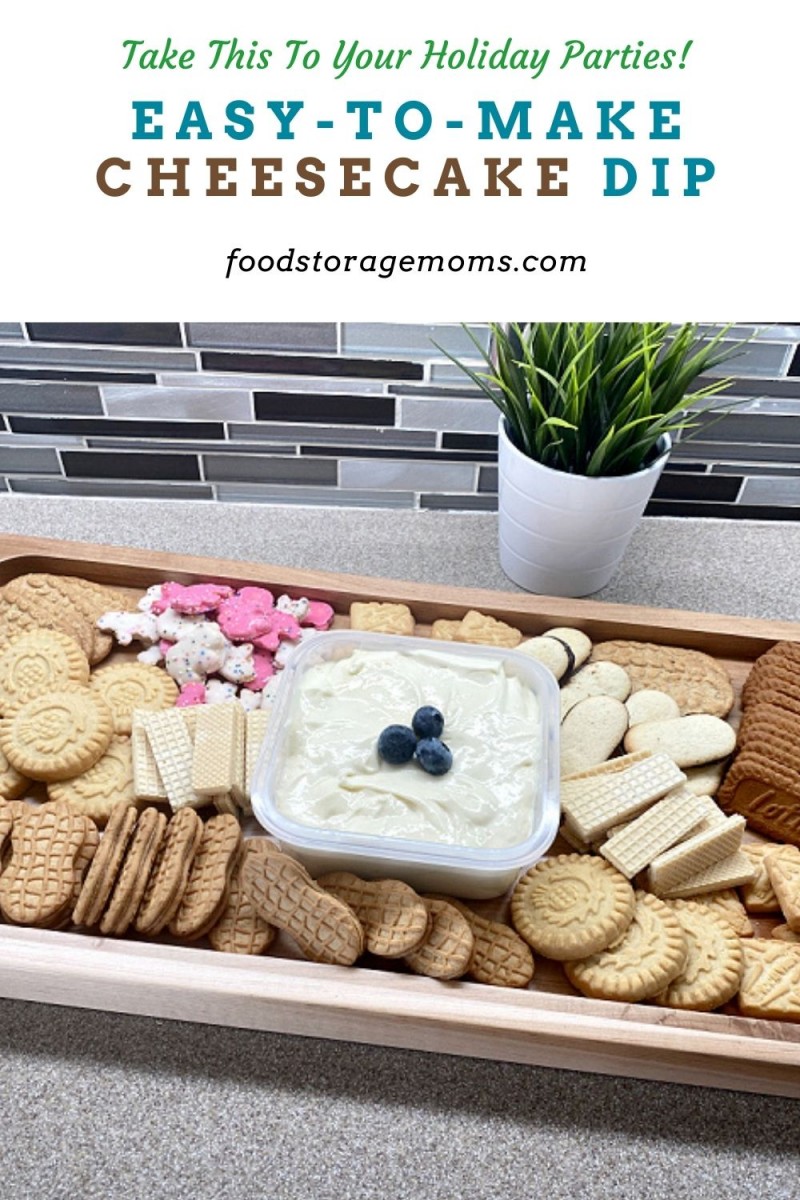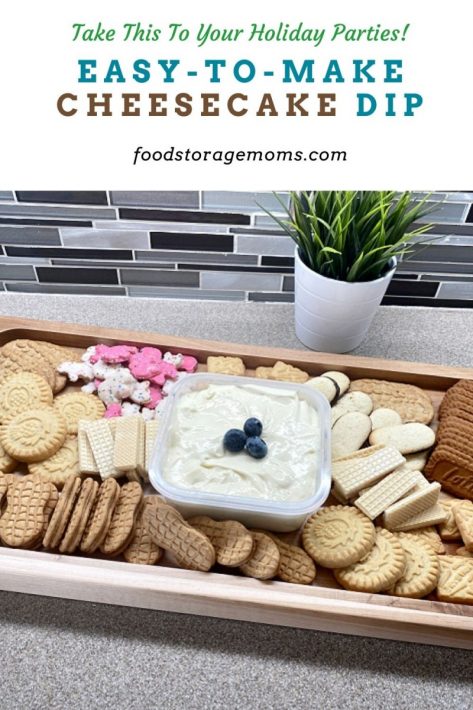 Step One
As you can see, the ingredients are typically what we all have in our pantry or refrigerator all the time. If you don't have fresh lemons, stock some Real Organic Lemon Juice.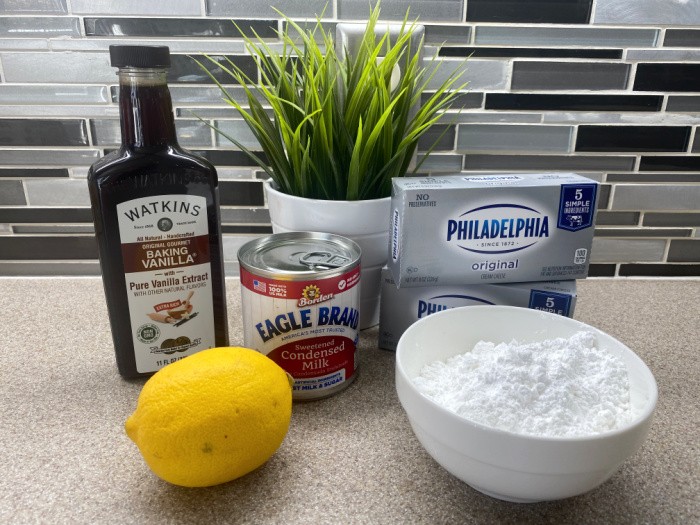 Step Two
You can see how simple this is to make. You soften the cream cheese, then add in no particular order the powdered sugar, sweetened condensed milk, vanilla extract, and lemon juice. It only takes 5 ingredients, gotta love it.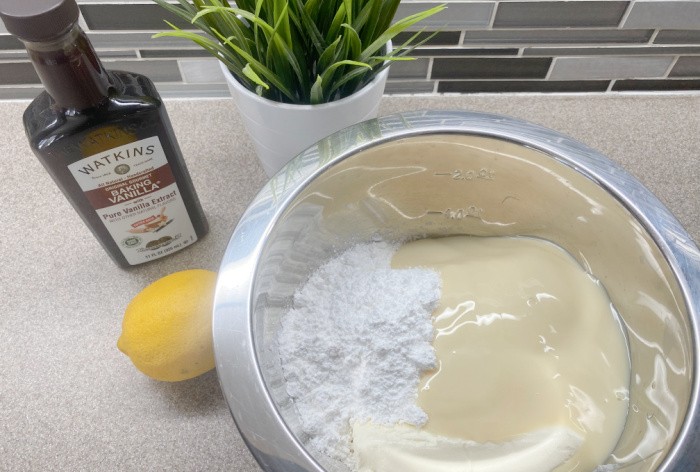 Step Three
Use your electric hand mixer to make the cheesecake dip creamy and smooth.
Step Four
Here's where the fun comes in. Go to the grocery store and choose all your favorite cookies, yes, we can indulge once a year, right?
Of course, I have served this with graham crackers, sliced apples, fresh strawberries, and blackberries. Just about anything tastes delicious with this delightful recipe!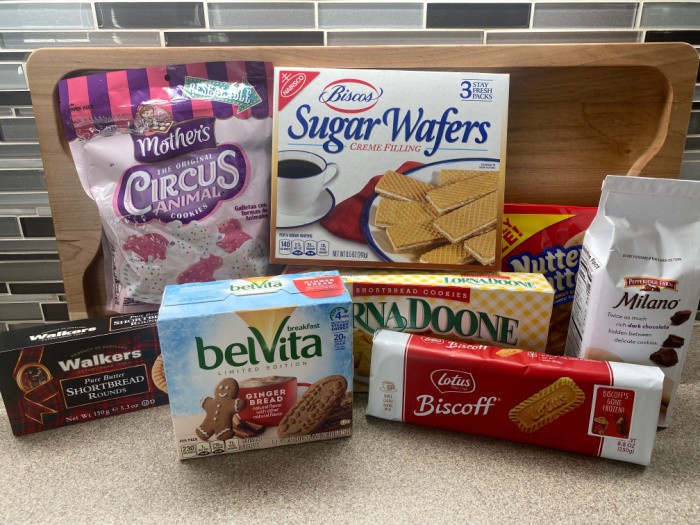 Finished Product
It's so fun to see everyone's face light up when you walk in with this Charcuterie Board filled with yumminess!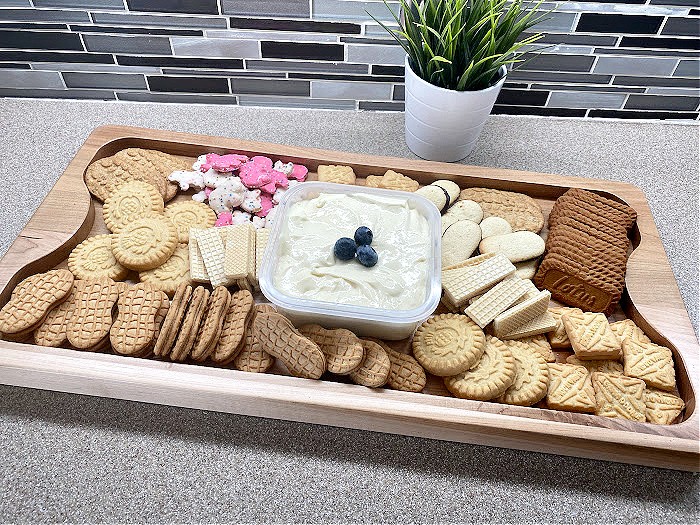 Easy-To-Make Cheesecake Dip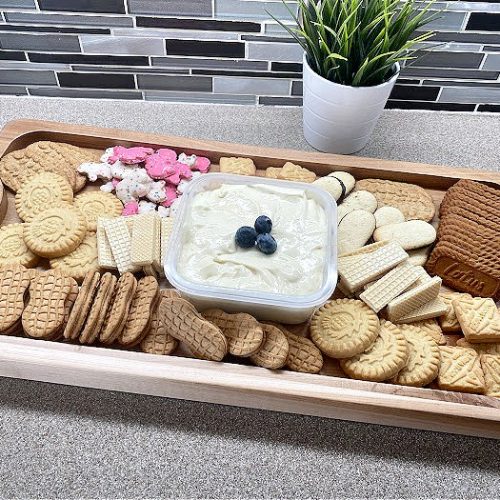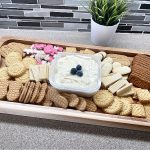 Easy-To-Make Cheesecake Dip
Ingredients
2-8

ounce packages of cream cheese (softened)

1-14

ounce can of sweetened condensed milk

1

cup

powdered sugar

2

teaspoons

vanilla extract

1

tablespoon

lemon juice
Instructions
Grab a medium-size bowl, combine the softened cream cheese, sweetened condensed milk, and powdered sugar. Use a hand mixer to beat the mixture until smooth and creamy. Add the vanilla extract and the lemon juice and whip until smooth.
What's on top of the dip?
I placed 3 blueberries on the top to make it look cute. You can use sliced strawberries, raspberries, and any other fresh fruit as well.
How do I store this?
Please store it in an airtight container in the refrigerator.
Can I freeze the dip?
Here's the deal, I don't recommend freezing cream cheese because the texture will change. Please make it fresh as needed.
How long can I store the dip safely?
I tend to be on the safe side of storing food, so I recommend no longer than 3-4 days in the refrigerator.
Can I add nuts to the cheesecake dip?
Oh yes, my favorite nut with this recipe is chopped pecans. We have a granddaughter who is allergic to nuts, so we skip them so she can enjoy it!
What can I dip in this recipe?
The list is endless, but here are a few of my favorite ones:
Sliced apples
Sliced pears
Animal crackers
Biscoff cookies
Gingerbread
Pepperidge Farm cookies
Graham crackers
Pretzels
Sugar wakers
Nutter Butters
Lorna Doone
Shortbread
Vanilla wafers
Don't be afraid to use other items in the dip. Your personal preference is the key. You may want to consider some holiday favorites or ones that will match the occasion in a traditional sense.
The sky's the limit. I'd love to hear what you choose to dip in your newly made cheesecake dip so I can pass the info on to my loyal readers.
Can I use low-fat cream cheese?
Yes, you can, why not save on the calories, right? You'll have to decide if it affects the sweet flavor.
Can I make my own sweetened condensed milk?
I have never made it, but with a little effort, you can. I looked at a few recipes years ago and thought about making my own, but I use it so seldom these days I opt to buy 2 or 3 cans a year of Sweetened Condensed Milk.
Final Word
Here again, this easy-to-make cheesecake dip recipe brings family and friends together in the kitchen to cook, bake, chop, or whatever is needed to make the meal special. It's all about cooking from scratch and the joy of eating at home. May God Bless this world, Linda