How Fresh Eggs are Different From Store Bought Ones
It's no secret that fresh eggs happen to be one of the healthiest foods out there that you can eat. They come with many health benefits while being stuffed with protein and several important vitamins, making a complete breakfast.
But have you ever stopped to consider the eggs that you've been buying from your local grocery store? You may be thinking, "aren't all eggs the same?" What's the difference between store-bought eggs and fresh eggs?
Fresh Eggs vs. Store Bought
Chances are, you've driven on country roads past "fresh eggs" signs at one time or another, and may have given it little thought to what you were missing out on. This one may shock you, but there are several big differences that you need to know about.
While looking at them you may not be able to differentiate between the two, but appearances can be deceiving. Here's more insight on how fresh eggs are different from store-bought ones.
You Can See the Treatment of the Chickens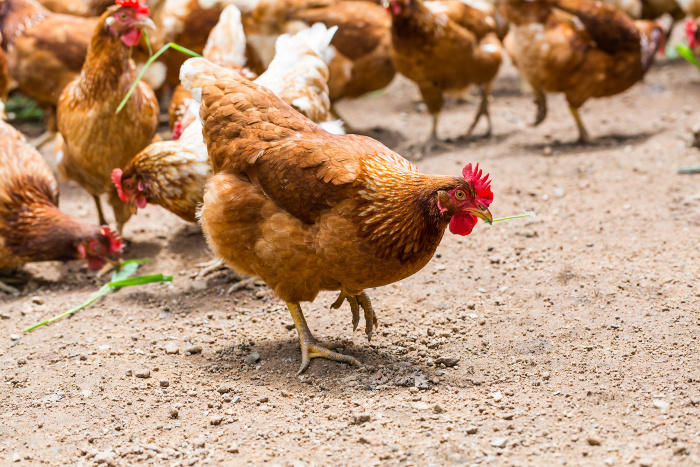 One of the biggest differences between farm fresh eggs and store-bought ones is how the farmers treat their chickens.
When you head up that farmer's driveway, if you notice chickens out in the open pecking at the ground, you're buying the right kind of eggs. That's because these chickens are able to eat bugs for protein, along with greens, while doing all the work out in the yard.
Most store-bought eggs come from chickens with far different living conditions. These birds are kept in tiny cages, sitting in their poop while being fed pellets. Basically, they are not able to be chickens. Which means they get very little exercise and are not as healthy as free-range chickens. 
Maybe animal treatment isn't that big of a concern to you, and you're certainly entitled to your opinion. But stop and ponder the idea of eating an egg from a chicken that is unhealthy.
That doesn't sound appealing, does it? It's a no-brainer that you want to eat an egg from a chicken that is getting plenty of exercise and lots of protein. That's exactly what you get when you buy farm fresh eggs.
Longer Shelf Life
Wouldn't you prefer to buy an egg that is not only fresher, but you have a fairly good idea of when it was laid? For crying out loud, who wouldn't? It's been proven that the longer you wait to eat an egg, the fewer nutrients it contains.
Farm fresh eggs are generally only a day or two old, while the ones you pick out at the grocery store may already be well over a month old. Typically several days go by before the eggs make it into the grocery store, and then are given a month before their sell-by date expires. That's a huge difference in freshness and quality!
Fresh Eggs Differ In Flavor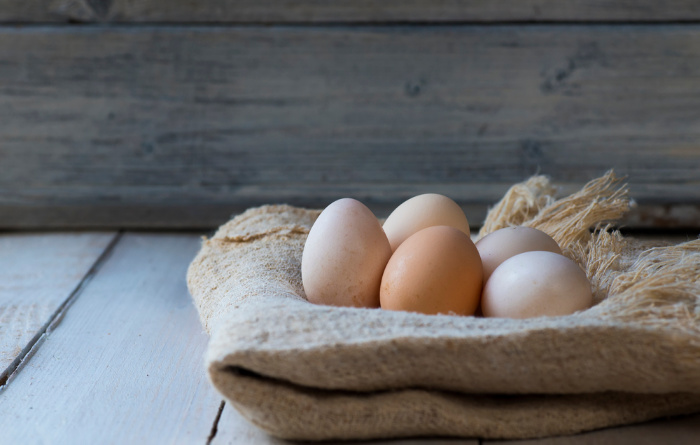 Some people will argue that there's no difference in taste, while others say that farm fresh eggs simply taste better. Maybe it's just the comfort of knowing where your egg is coming from that makes them taste better?
Whatever you decide, you will certainly notice a difference in texture between the two. The texture of store-bought eggs is far runnier, and the yolk breaks easier than fresh eggs. For those of you that prefer their eggs cooked over easy, fresh eggs are the way to go.
The same holds true on the differences in the color of the yolk. Farm fresh eggs have a darker yellow appearance than those that are bought directly from the store.
Fresh Eggs Have Different Nutritional Value
This one might surprise you, but farm fresh eggs have a different nutritional value than eggs that are bought from the grocery store.
They've been found to contain less cholesterol and saturated fats and have a higher percentage of Vitamins A, D, and E, along with omega-3's. In other words, they contain less of the bad stuff and more of the things that you are needing.
Now you may wonder why that is, and it's like we've been saying. Fresh eggs are usually laid by a hen that is able to run around, peck for insects, and get plenty of exercising, while eggs from the store are far more likely to come from hens that were cooped up in cages.
Think about how healthy you would be, being cooped up all day and being fed unnatural food. It's like this, the healthier the bird, the healthier the eggs that they produce.
Baking Comparisons
Even if you don't notice a difference in flavor between the two, there is certainly a difference in how they bake. A farm-fresh egg not only gives you more nutrients but also provides a better baking structure in how well they hold together. Fresh eggs are also noticeably creamier too.
Food Safety
Not that long ago, there was a major salmonella outbreak among chicken houses of some of the largest egg suppliers in the country. This was caused by poor living conditions, and what they were eating was not what chickens are meant to eat.
Many people were even afraid to buy eggs for awhile. Unfortunately, you can't really tell when chickens are affected by it, which only allows it to spread easier.
In the meantime, these egg suppliers haven't done a whole lot to fix these conditions, and it's only a matter of time before another salmonella scare happens again.
By choosing to buy locally, you're greatly reducing the chances of your eggs containing salmonella, because these eggs are usually from free-range chickens.
Final Word
The next time you head to the grocery store and stop at their egg section, we hope you now have a better understanding of what you are getting. Why not support farmers that are decent with their animals and produce eggs that contain more nutritional value?
Did any of this information surprise you on fresh eggs vs. store-bought ones? If you've tried both, won't you tell us what you think and why you would choose one over the other? Stay well, stay safe. May God bless this world, Linda
Copyright Images: Eggs Fresh AdobeStock_200973553 by nsc_photography, Chickens Cage-Free AdobeStock_67710633 by Teptong, Eggs on muslin Depositphotos_83339030_s-2019