3 Quick Bread Recipes You Will Love To Make
I have 3 quick bread recipes you will love to make in your kitchen today. There is something awesome about smelling bread baking in your oven. I can walk outside to get the mail and I can smell it about 50 feet away from the kitchen. I have a very small home, but still, baking bread smells yummy! I must apologize to my readers for not sharing any gluten-free bread recipes. Oh, my goodness, they are not easy recipes, and the worst part is the gluten-free flours go rancid very quickly. I can only store so much flour/food in my freezer.
I must admit, if I had to eat gluten-free bread I would not be making it unless I made natural yeast bread like my friend, Melissa Richardson. I have helped her, keyword helped, by handing her materials and ingredients when she was teaching a few of her classes. I would show people how to stir the yeast, but she is the expert in natural yeast. Anyway, these recipes today can be made by hand, they do not need a bread mixer. If you have a bread mixer, you can use it. These recipes are pretty small so you may be able to use a 6-quart Kitchen Aid Mixer.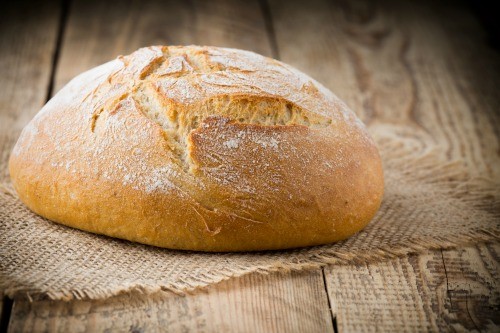 I get nervous recommending a 6-quart KitchenAid mixer to make bread because I have a daughter that tried to make bread (whole wheat) and it burned up the motor. She now has a Bosch Bread Mixer. My mother was somewhat famous for making the best brown bread. She would make about 15 large loaves at a time. Only 1/3 of them would make it to her freezer. She was generous to all of her neighbors. I will share her brown bread recipe one day. I will cut the recipe down, I promise.
Please note, I only buy white bread flour because I make things like dinner rolls, French bread, and cinnamon rolls. I grind wheat berries for my whole wheat bread. It's just me, but I prefer white bread flour. There is a difference between enriched and bread flour, to me at least, when making any quick bread. Please remember white flour has a shelf-life of about 12-18 months at the most.
Quick Bread
1. Lemon Bread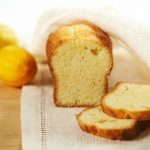 Lemon Bread
Ingredients
6

tablespoons

butter

1

cup

sugar

2

eggs

1-1/2

cups

bread flour

1

teaspoon

baking powder

Dash of salt

1/2

cup

milk

Grated lemon rind

Juice of one lemon
Instructions
Preheat oven to 350 degrees. Combine all the ingredients above and bake in a well-greased loaf pan. Bake for 1 hour.
Glaze:
Mix juice of one lemon and 1/2 cup of sugar and pour over hot bread.
2. Casserole Onion Bread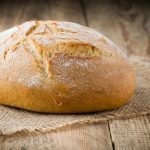 Casserole Onion Bread
Ingredients
1

cup

milk (scalded)

1-1/2

tablespoons

butter

3/4

cup

warm water

2

teaspoons

SAF instant yeast

1

envelope onion soup mix

4

cups

bread flour
Instructions
Combine the ingredients in a large mixing bowl and beat vigorously for about 3 minutes. You can use a heavy-duty hand mixer or mix by hand. Knead as required to make sure the dough is pliable and mixed together. Cover the dough with greased plastic wrap. Let rise about 45 minutes. Remove plastic wrap, punch down dough, and mold the dough to fit the greased casserole or loaf pan. Bake at 375 degrees for 50-60 minutes uncovered, or until golden brown.
3. Dilly Bread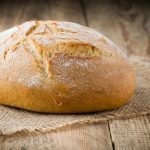 Dilly Bread
Ingredients
4

teaspoons

SAF instant yeast

1/2

warm water

2

cups

creamed cottage cheese

2

eggs

1/4

cup

sugar

4

teaspoons

dill seed

2

tablespoons

instant minced onion

2

tablespoons

vegetable oil

1

teaspoon

salt

1

teaspoon

dried dill weed (crushed)

1/2

teaspoon

baking soda

4-1/2 to 5

cups

bread flour
Instructions
Slightly warm the cottage cheese, stirring constantly. Combine the ingredients in a large mixing bowl, stir in the cottage cheese and start mixing by hand or with a heavy-duty mixer. Keep mixing until thoroughly mixed and smooth. Knead for 2-3 minutes. Cover with greased plastic wrap and let rise about 50-60 minutes. This recipe will fill two well-greased 2-quart casseroles or two well-greased loaf pans. Let the casseroles or loaf pans rise again after molding, covered with the greased plastic wrap about 30 minutes or until double. Preheat oven to 350 degrees for 40-50 minutes or until golden brown. Brush top with butter after baking.
I hope you try some of my quick bread recipes because some are so old that you may never have heard of them. I will say the Dilly Quick Bread is one of my all-time favorite loaves of bread. If we have a disaster or emergency, and we will, all of these quick bread recipes can be baked in a Dutch oven outside. Please stay prepared with water, pantry basics and practice making food items like these that will fill the belly and you can survive. May God bless this world.
Linda's Tips For No-Fail Recipes
Copyright pictures:
Bread: AdobeStock_66674020 by gitusik