Playdough is not just for kids. It's about how to make playdough for kids today. I have made this recipe for over 50 years for my daughters and my grandkids. I talked yesterday about making playdough being a vintage skill, pioneer skill or just one more plain skill to teach the next generation.
This easy and frugal playdough that all kids love to make. This recipe is not gluten-free and you do not have to add food coloring or flavors, they are optional. I bet you can picture the kids molding playdough every day of the week and all you have to do is store the playdough in an airtight container to keep it soft and pliable.
Baggies or pint jars work great! You can also make this playdough for birthday gifts and put different colors in pint mason jars placed in cellophane bags with a ribbon. I love homemade gifts!
I think anytime we can have our kids and grandkids interacting with each other rather than an electronic in their hands it's a win-win situation! I have to admit my grandkids teach me how to use my cell phone and several things on the computer.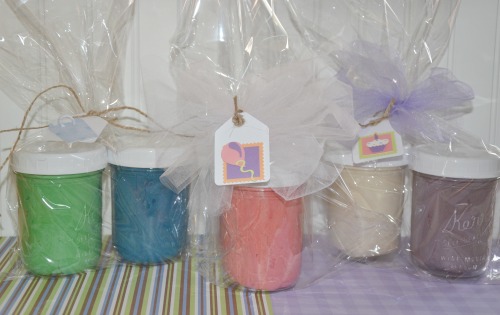 How To Make Playdough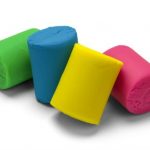 Playdough Recipe
Ingredients
4

Cups

Flour

1

Cup

Salt

2

Tablespoons

Alum (spice aisle at grocery stores)

2

Cups

Water

2

Tablespoons

Vegetable Oil

1-4

Packages Dry Unsweetened Drink Mix (color and fragrance)

1-2

Bottles Food Coloring (optional)
Instructions
Mix all the ingredients (no cooking required) in a mixer (I use my KitchenAid or my Bosch). Knead like you would your bread and store in plastic bags or airtight jars. You can add more food coloring if the dry unsweetened drink mixes don't give you the color you want. I like my play dough "bright" in color so I sometimes need additional food coloring.

I pull out chunks of the dough and put them in separate bowls and add the food coloring to the dough in the mixer. I keep adding coloring until I achieve the color I like. You do not have to use any unsweetened drink mixes….the kids think it's really awesome if the play dough has a little grape, pink lemonade, lime or fruit punch fragrance. It's optional, just so you know.
This is a great recipe to have on hand because you can make some playdough for your family today for fun, or for your family after a disaster. Have fun and let the kids help you make the playdough!
Final Word
Here's the deal we will need several ways to keep children busy after a disaster or unforeseen emergency. If you have these simple supplies in your pantry you can make playdough anytime. Plus you can teach others how to make playdough! It's a win-win for everyone.
50 Things Everyone Should Know How To Do
My favorite things for playdough:
Here are the jars:
Ball Mason Jars Wide-Mouth Can or Freeze – 16 oz 12pk