Quick And Easy To Make Homemade Lemon Extract
This is my quick and easy to make homemade lemon extract today. I wish you could smell how this homemade lemon extract smells. Oh my gosh, it smells so much better than the store-bought brands! You can use this anytime you want a little lemon flavor in any recipe. One teaspoon of homemade lemon extract equals the zest of two lemons. The extract is much more concentrated and therefore you can get by with half the amount.
Equipment Needed
Zester or Microplane. I have one like this one: Microplane
Mason Jars-I prefer the wide mouth jars
Ball Lids-these are the white lids I used: Ball White Lids
Fine mesh strainer: I bought this one, Mesh Strainer
What Is Lemon Extract?
Lemon extract is a flavoring made from the zest of lemons usually distilled in clear alcohol (such as vodka) and commonly used in baking. It can also be made with food-grade glycerin, but it takes much longer to infuse.
Is It Cost-Effective?
Is making lemon extract more cost-effective than buying it? Yes, you will get a much bigger batch for an ultimately cheaper amount than you would in the store. Plus, you have the benefit of knowing exactly what is in the extract (which I prefer), and who doesn't love the bright sunny smell of lemon zest during the process?
What's The Difference Between Extract, Oil & Juice?
What is the difference between Lemon Extract, Lemon Oil, and Lemon Juice? Lemon extract is made from infusing the lemon zest in alcohol; it is concentrated, but not to the extent of lemon oil which is literally just the oil from the rind. Lemon juice is squeezed from the fruit of the lemon.
Is Lemon Extract Interchangeable?
Is Lemon Extract interchangeable in recipes calling for lemon juice? Yes, it can be with a few minor adjustments. Lemon extract has a strong citrus flavor without the acidity of lemon juice. One tablespoon of extract plus one tablespoon of water should be about equal to two tablespoons of lemon juice.
The extract is much more concentrated, which is why you'll dilute it with water. Interchanging extracts and oils can be a bit trickier, particularly in baking, since oil can greatly alter the consistency of the product. You can also use lemon extract in recipes calling for lemon zest. Two teaspoons of zest are equal to approximately one teaspoon of extract.
Does Lemon Extract Need Refrigeration?
Does Lemon Extract need to be refrigerated? No, the homemade lemon extract does not need to be refrigerated. The alcohol in the extract acts as a preservative, so sealed in a proper container it will keep just fine in your pantry, and has a shelf life of about 3-4 years before it starts to lose its flavor.
Can You Drink Homemade Lemon Extract?
Yes, (although a little goes a long way)! Adding a teaspoon of homemade lemon extract is a delicious and easy way to flavor your water, or any other beverage for that matter. Use by itself or mix with other extracts (such as vanilla or raspberry) to create your own unique flavor combination. Don't have any fresh lemons for your tea? A bit of lemon extract will do the trick. Great for an extra zing to your soda, and perfect for cocktails.
What Are Some Other Ways To Use It?
What are other ways I can use lemon extract besides baking? While we all know and love the classics (lemon bars, lemon poppy seed muffins, lemon meringue), there are plenty of other creative ways to use a homemade lemon extract that can be just as mouthwatering. Try using it in hollandaise or other sauces and marinades.
Add It To Whipping Cream
Step your desserts up a notch by adding a bit to your whipped cream! You could even add some to your plain yogurt or splash it into your fruit smoothie for a zing! Freshen up your kitchen by diluting some extract in water and wiping down your appliances with it. You can also soak a cotton ball in lemon extract and place in your refrigerator for a natural deodorizer.
Homemade Lemon Extract
I bought this bottle of Vodka at a liquor store here in Southern Utah because we have crazy liquor laws. The next day I learned I could have purchased a bottle of Non-GMO Vodka, but to be honest with you, I'm new to buying any liquor. Mark and I do not drink and I didn't really think about it. But, I did buy organic lemons, that's for sure. Life is good! This Vodka is 80 proof, just so you know.
If you're not able to buy organic lemons be sure and wash the lemons with warm soapy water and pat them dry before zesting them.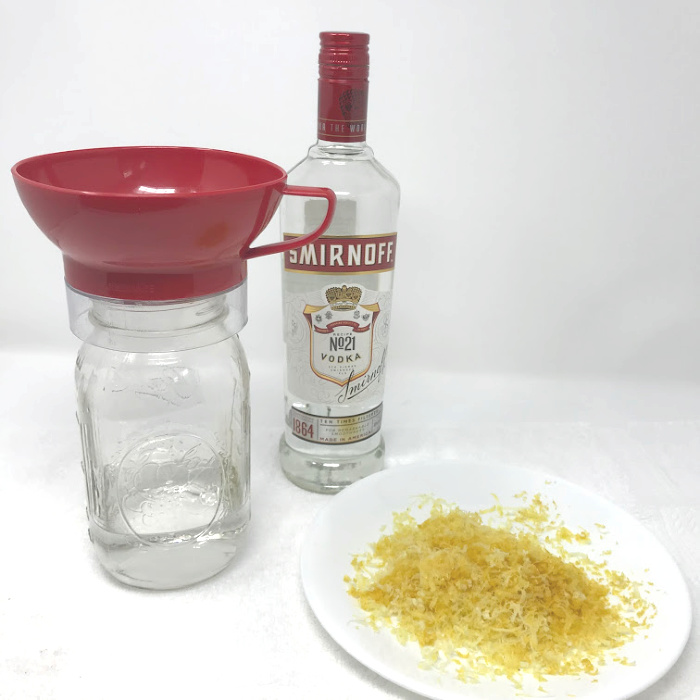 Lemon Extract Day 1
This is the first day of combining the Vodka and the lemon zest. Isn't it a beautiful color? My whole kitchen smells like lemons, I love it! I've been shaking this jar almost every day for about 4 weeks. The last month or so the liquid has become slightly thicker. It's like the lemon zest is absorbing more of the Vodka.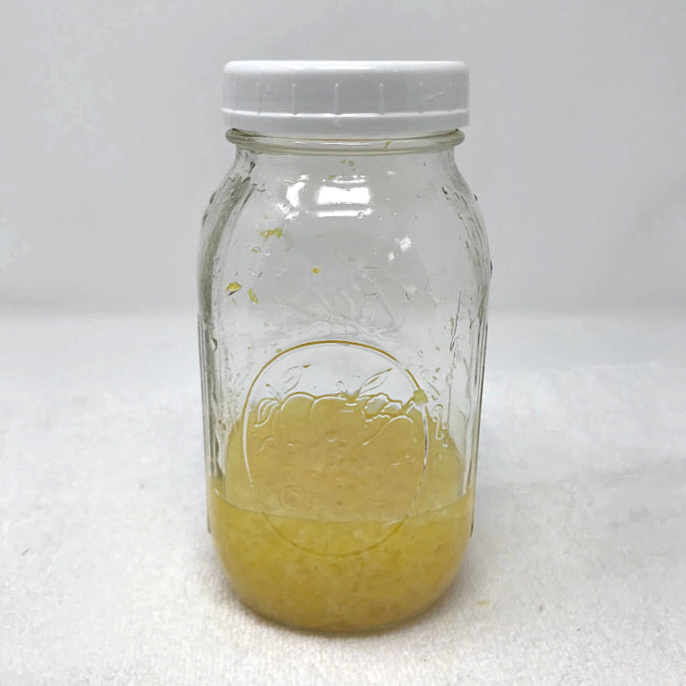 Homemade Lemon Extract
Today's the day to strain the lemon zest from the bottle, my long awaited day. I used a fine mesh strainer to fill my smaller bottles.
Strain The Lemon Zest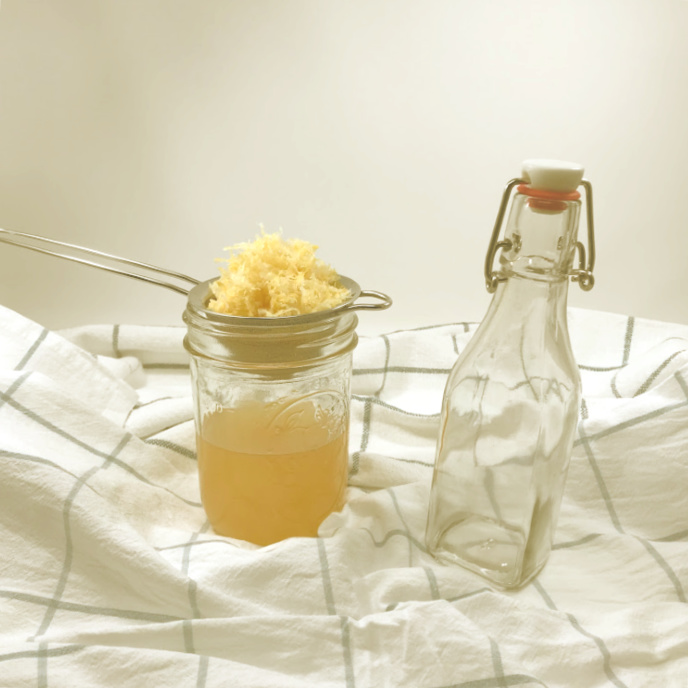 The Finished Product
I wish you could smell this fabulous homemade lemon extract. Oh my gosh, it's heavenly.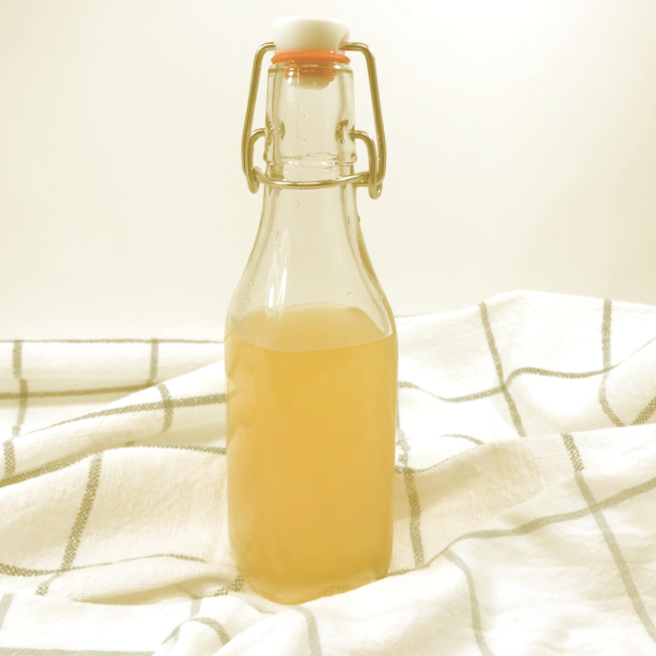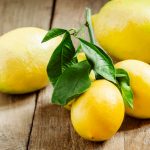 Lemon Extract by Food Storage Moms
Ingredients
1

cup

Vodka

4

Organic large lemons
Instructions
Wash the lemons and pat them dry. Use a fine grater or zester on the lemon rind, careful not to "zest the white" part, only the rind. Combine the ingredients in a quart mason jar and shake it every day for 30 days. Then strain the lemon zest into a clean jar with an airtight lid. This extract will keep for 3-4 years if kept in a cool dark place. Refrigeration is not needed.
Final Word
I hope you take the time to learn how to make a homemade lemon extract. I really believe we will be able to barter this item sooner than later. It's all about being prepared for the unexpected. May God bless this world, Linda