Have you ever made homemade bread with dill? This is a recipe I have made for years, and I'm dying to share it with you. By now you know I love making bread, any kind of bread.
This Dill Bread Recipe is at least 50 years old! I guess you could call it a "vintage recipe," but then that makes me feel really old. It's from the late 1960s and it's so easy to make and has some ingredients you typically don't see in homemade bread.
It has cottage cheese, what bread recipe has cottage cheese, you may ask? Well, this recipe calls for 1 cup of that creamy stuff. I actually cut this recipe in half because I think making one loaf is just right for Sunday dinner. I have had to learn to cut down recipes because I am no longer feeding 4 kids at home.
My goal is to teach others how to make bread and feel confident when they try. If you have fresh ingredients you can make any bread, dinner rolls, cinnamon rolls and so much more. Please remember, white flour is only good for 9-12 months.
Yes, people will argue with me, but if you want to keep from getting sick only buy what you will use in that 9-12 month time period. Mold spores will grow in flour, cake mixes, and anything that has flour in it, so please be careful with how long you store those items.
Homemade Bread With Dill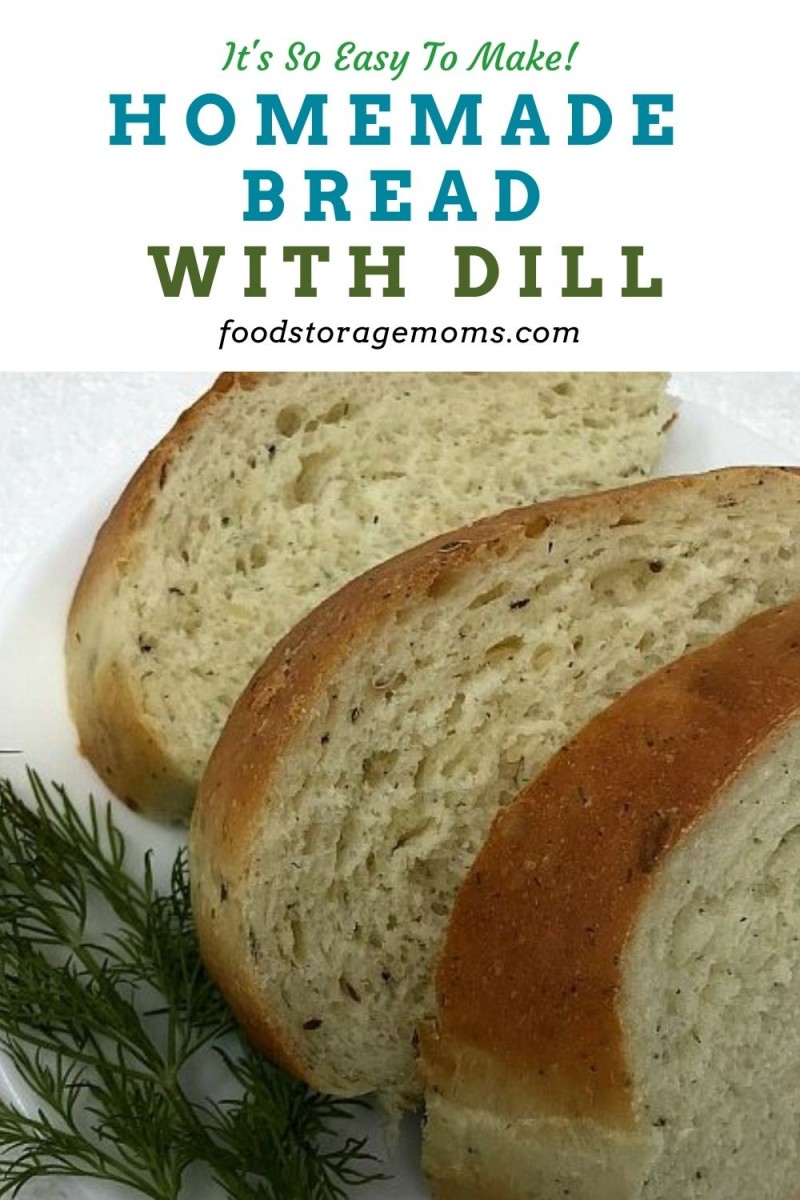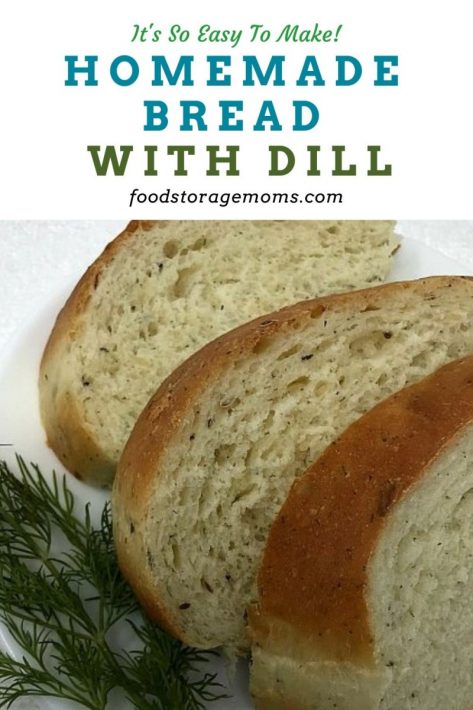 Bread Flour
In case you are wondering, I only use SAF Instant Yeast and bread flour. It may be hard for you to find bread flour in the grocery store. When I went to visit my daughter in Flagstaff, Arizona, I had to go visit 4-5 stores before I found some. Here in Utah, you can find bread flour in almost any store. I buy the large bags from Costco. Even Costco runs out of the bread flour sometimes, just giving you the heads up here. You can also buy it online from King Arthur's website.
SAF Instant Yeast
You can buy SAF Instant Yeast online from Amazon if you can't find it in your local stores. I store the yeast in the refrigerator I will use in the short term and the rest in the freezer. I buy 4-5 bags at a time and store all the bags in the freezer.
Do I need a bread mixer?
I used my Kitchen Aid 6-quart stand mixer to make this bread only because I have arthritis in my hands, but I used to make it in a medium-sized bowl using my hands. It's not too bad to mix by hand with only 2-1/2 to 3 cups flour. I didn't use my Bosch bread mixer for this small amount of flour.
What can I serve with Dill Bread?
What I love about this bread is that it's perfect to take to a park with slices of cheese, a variety of cheeses is perfect. Wash some grapes, and I'm in heaven on earth. And don't forget the butter.
Minestrone soup would be a perfect addition to serve with Dill Bread because of it's tomato base and vegetables. Make a tossed salad and you are good to go for a wonderful meal.
Dill Bread
I grew up calling this bread Dilly bread, I hope you love it.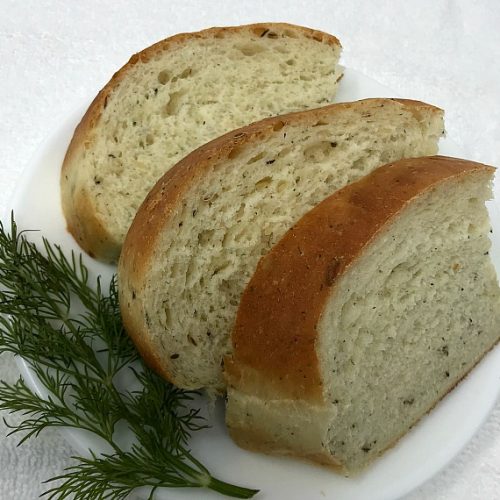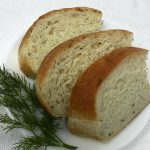 Dill Bread by Food Storage Moms
Ingredients
2

teaspoons

SAF Instant Yeast

1/4

cup

water

1

cup

creamed cottage cheese

1

egg

1/8

cup

sugar

2

teaspoons

dill seed

1

tablespoon

salad oil

1

teaspoon

salt

1/2

teaspoon

dried dill weed

1/4

teaspoon

baking soda

2-1/2-3

cups

bread flour
Instructions
Warm the cottage cheese and set aside. Combine the ingredients in order into a medium mixing bowl or strong mixer. Add the cottage cheese and mix until thoroughly combined. Add more flour as needed. The dough is slightly sticky. Knead the dough and put into a greased 9-inch cake pan. Cover and let rise until double with a wet washrag or greased plastic wrap. Approximately one hour. Bake in a preheated oven at 350 degrees for 35-40 minutes or until golden brown. Brush the top after baking with a little butter and sprinkle with onion salt.
Final Word
Please think about making my Dill Bread or Dilly Bread because it's one more way to be self-reliant. You can save money by making your own bread, unless it's gluten-free. Gluten-free bread is more expensive to make from scratch and I don't like the ingredients. It's cheaper to buy it from Costco. Please keep prepping, we must be prepared. May God bless this world, Linda