Symptoms of a Vitamin D Deficiency
Did you know that 1 in 4 Americans struggle with a vitamin D deficiency without even realizing it? One of them could be you! Doctors are also saying that the deficiency has become much more common, causing a number of symptoms that you may currently be experiencing. Trouble sleeping, fatigue, and getting sick more often are a few of the symptoms. I'd like to take a few minutes to share with you several other symptoms of a vitamin D deficiency and also how you can work to overcome them. Infection Prevention: Tips to Stay Healthy
Please check with your doctor or medical advisor before taking any supplements or vitamins. These are the ones I use, Vitamin D Supplement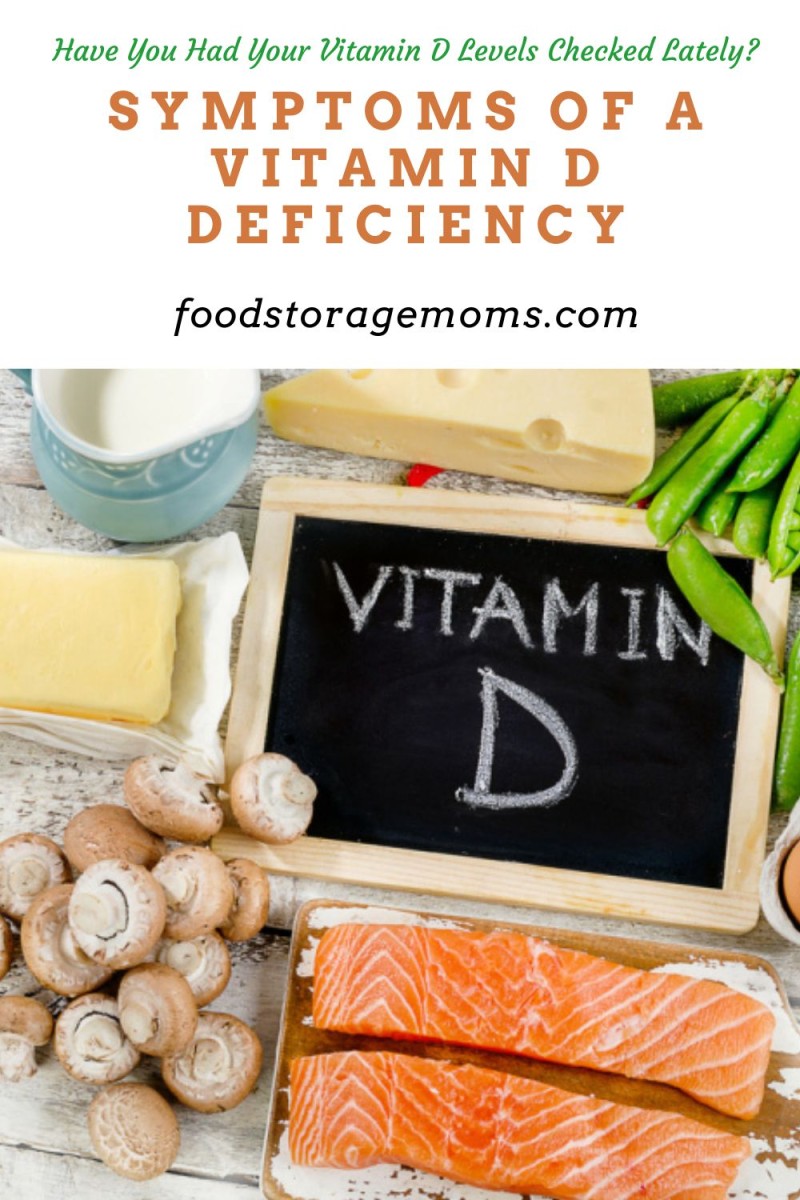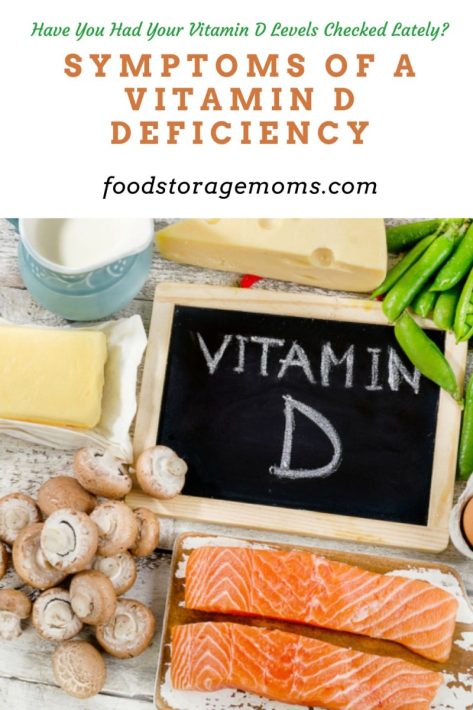 Is Vitamin D Really That Important?
Yes, most definitely! In fact, just like all other vitamins, humans can't survive for very long without vitamin D. While you've probably taken far more vitamin C supplements in your lifetime than vitamin D, the latter is also extremely important to maintain good health. It's been proven through several studies that vitamin D plays many vital roles in our bodies. These include immune system functioning, nerve connections to our brains, muscle movement, and of course, bone health.
Vitamin D, often referred to as the sunshine vitamin, may also protect our bodies from diseases like cancer, respiratory and cardiovascular diseases, dementia, and diabetes. And during the past couple of years, there was controversial research that showed receiving plenty of vitamin D might have helped to lower the risk of COVID and other types of infections.
Symptoms of a Vitamin D Deficiency
Now that I've shared with you a few of the benefits that vitamin D brings to your health, let's see how a vitamin D deficiency can have a negative impact on our bodies. The following are symptoms to look out for that MAY be signs you have vitamin D insufficiency.
Tiredness and Fatigue
With how busy and hectic our lives can be, the last thing that we need to be dealing with is a lack of energy. But when you aren't getting enough vitamin D, your body won't be able to produce the energy it needs to feel strong and energized throughout the day.
Not Sleeping Well
Besides feeling tired during the day, not getting enough vitamin D can also mess up your sleeping pattern as well. Getting a good night's rest becomes a lot more difficult. Studies have shown that people who lack vitamin D tend to be more prone to insomnia and other sleeping disorders.
Painful Bones and Achiness
Without enough vitamin D, your body won't be able to absorb calcium properly and this can lead to weak and brittle bones as well as achiness and bone pain. You may also feel pain in the softest of touches due to your weakened bones because they don't have the nutrients that they need.
Vitamin D is critical to proper bone health. Depending on how much vitamin D you're getting, you could be at increased risk for osteoporosis, rickets, fractures, and other bone-related diseases. As mentioned, older adults are even more prone to these health challenges. Be sure to have your health professional perform the necessary vitamin D blood test the next time you have a physical or if you have many of the symptoms outlined.
Weak Muscles
A vitamin D deficiency can also have a negative impact when it comes to your muscles. Without enough of the vitamin, your muscles won't be able to get the strength they need from calcium and proteins and may become weaker over time. Muscle weakness tends to be more common as we age, so it's vital to get doses of vitamin D every day.
Poor skin health
This one's not as common, but if you're suffering from a vitamin D deficiency, your skin might become dry, you may experience darker skin where you've been bumped, or even worse, break out in rashes or other signs of irritation. Some people may notice that their skin is paler than usual.
Hair Loss
Have you been losing a lot more hair than normal recently? Research has shown that when you lack the necessary vitamin D, your scalp won't be able to provide enough nourishment to keep your hair strong and healthy. And if you're already experiencing increased hair fall due to other factors, a vitamin D deficiency will only make the situation worse.
Loss of Appetite
You may find yourself not wanting to eat as much when you're lacking vitamin D. This is because the vitamin plays a role in stimulating your appetite. So, if you're not getting enough of this vitamin, then you may find yourself having less and less appetite over time, which isn't healthy no matter what size you are.
Depression
Lower levels of vitamin D have been linked to depression and other mental health issues like anxiety and mood swings. If you're feeling sad for a few days for absolutely no apparent reason, a vitamin D deficiency may possibly be the culprit.
Low immunity
Vitamin D is essential to help your immune system stay strong and fight off many viruses or bacteria that enter your body. If you don't have enough of it, then you're more likely to get sick.
How to Improve Your Vitamin D Intake
I've now covered some of the bad news about vitamin D deficiency, but there are several ways that you can improve your levels of vitamin D. If you have several of these symptoms that were mentioned above, I'd first and foremost encourage you to get in and see your doctor. The following are other ways that you can increase the vitamin D levels in your body.
Vitamin D and the Sun
Most of you already know that the sun is our main source of vitamin D. After we've had sun exposure, our bodies naturally produce the vitamin, but it also takes a healthy liver and kidneys in order to do that. So it's good for you to go outside and get some sunshine for at least 15 to 30 minutes each day, but make sure you don't forget the sunscreen!
If you aren't already, I'd encourage you to start taking a vitamin D supplement daily and fish liver oil capsules to help raise your vitamin D level. You should also try incorporating more foods that have vitamin D as part of their nutrients. We all know that dairy products are a good source of vitamin D. There are also other food products that provide this critical vitamin. Let's take a look briefly at what some of them are.
Eat More Foods With Vitamin D
Unfortunately, there are not too many foods out there that contain vitamin D, unless they've been fortified with it. Milk, soymilk, orange juice, yogurt, as well as oatmeal, and certain breakfast cereals are a few that have been fortified with vitamin D. Egg yolks and beef liver also contain decent traces of the vitamin. But your best bet when it comes to vitamin D is oily and fatty fish. Salmon, trout, tuna, sardines, and mackerel are literally "stuffed to the gills" with the vitamin. When using oils in your diet, don't forget cod liver oil.
If you have small children and babies, be sure to get good-quality infant formulas and baby food. It is important to help those young developing bones to get a strong start.
More Health Tips
How do they measure the amount of vitamin D we should intake each day?
The amount of vitamin D you need is based to great extent on your age. It can be measured in two different ways: micrograms (mcg) and International Units (IU. If counting, one microgram of vitamin D is equal to 40 International Units. It is suggested that each of us try to get at least 15 mcg or 600 IU each day. Those older than 70, or individuals with a risk for a deficiency should have a goal to increase that amount.
Can I get too much vitamin D?
Yes, you sure can and it's called vitamin D toxicity. There are signs you have too much and they include nausea, vomiting, poor appetite, constipation, weight loss, and general weakness. Some of these symptoms are caused by having too much calcium in your blood. Too much of this vitamin has also been shown to be a problem for your kidneys. It's interesting that the signs of too much vitamin D match some of the same symptoms of a deficiency. Another good reason to see your doctor and get those blood tests.
This toxicity generally comes from taking too many supplements and not from sun exposure or the foods you eat. It may sound extreme, but taking 60,000 or more IU of vitamin D most likely will cause toxicity.
Can there be issues with my hormones based on how much vitamin D I get each day?
Vitamin D acts as a regular hormone in our bodies. It helps to regulate the amount of adrenaline, serotonin, and dopamine that are produced. If we don't get enough vitamin D then these hormones themselves get out of balance. Some symptoms they are out of balance are depression, mood swings, and hot flashes.
Can too much vitamin D affect how my prostate works and cause a risk for cancer?
There haven't been extensive studies in this regard, but a few studies have shown a slight tendency for the risk of prostate cancer when patients have lower levels of the vitamin. Those same studies did show that if you already had prostate cancer it may become more aggressive with lower levels of the vitamin.
Is there a correlation between multiple sclerosis (MS) and vitamin D levels?
There is a relationship between vitamin D levels and multiple sclerosis. Higher levels are associated with a lower risk of acquiring the disease. Higher levels of vitamin D also have been shown to decrease the risk of relapse and also a reduction in the activity within the bodies of MS patients.
Final Word
As I just mentioned, salmon is an excellent source of vitamins, but make sure that you're choosing wild salmon over farmed salmon. Why? Because studies have shown that farmed salmon only contains about 25% of the vitamin D content than what you would find in wild caught.
If you think you might be suffering from a Vitamin D deficiency, make sure to speak with your doctor as soon as possible and take the necessary steps to get more vitamin D in your system! And regardless, if none of these symptoms sound like they apply to you, you should still consider adding some vitamin D supplements and foods containing the vitamin into your daily routine. What did you find surprising or most helpful about this information on vitamin D deficiency? I look forward to hearing from you in the comments section below! May God Bless this world, Linda
Copyright Images: Vitamin D Food Depositphotos_121074130_S,