How To Grow Giant Basil Plants In The Garden

I love growing basil plants in the garden because it's so easy to produce a bounteous crop! I remember in a few neighborhoods where I have lived my cute neighbors would come over and clip a few stems with leaves to make some yummy appetizers, casseroles, salads and to dehydrate some for later. You can freeze it as well with a little olive oil inside some ice cube trays. Yummy, and you will have it all year long until the next harvest.
In order to grow some basil, which is really easy, you need some good soil that drains, warm weather, cut it back when you see the white flowers starting to sprout from the top of the plant. Fertilize once a month, cut the plants back when they get out of control. No worries, they grow like weeds. Please buy non-GMO basil seeds or plants. Water often when the heat of the summer kicks in. You basically dig a hole, plant the seeds, or plants with Miracle Grow Root Starter and pack the beautiful soil around the plants.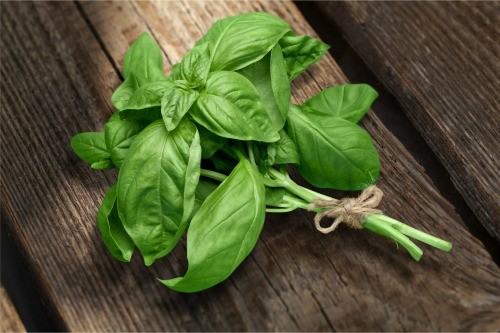 Keep the plants watered for a few days so they don't dry out. They grow really fast and you will be making pesto before you know it. Watch for bugs, and pick them off and place them in bags so the bad insects will die.
Basil Plants
Plant the seeds 1/2 inch deep and 12 inches apart. The seeds will germinate in 5-10 days and will need the weather to be 65-85 degrees to germinate. You will see the sprouts thrive in warmer weather. Snip the leaves and stems as they grow. Plant the seeds in full sun. Once the plants reach 6 inches tall, start cutting back the tops so they will branch out.
Plant in soil that drains
Purchase non-Gmo seeds or plants
Use a root starter like Miracle Grow Root Starter stated above
Warm weather, keep them watered as needed
Cut it back when it starts to flower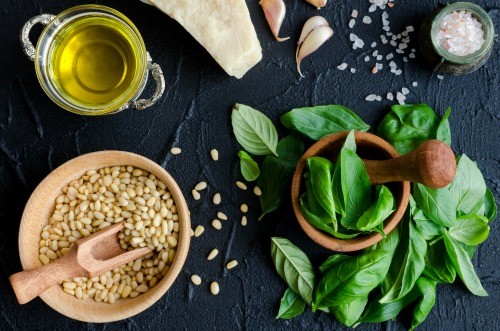 Here's my daughter's Pesto Recipe. You can freeze this in 1/2 pint containers or whatever size you have on hand (be sure and leave room for the pesto to expand). You can scoop it over pasta, oh my gosh, is your mouth watering yet? It makes a great sandwich spread too!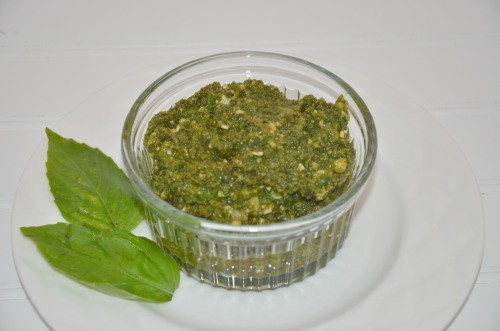 Basil Pesto Recipe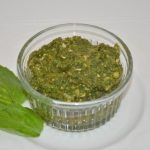 Basil Pesto Recipe
Ingredients
2-3

Cups

washed fresh basil-remove tough stems

6-8

Cloves

fresh garlic

3/4

Cups

olive oil

1-1/2

Cups

freshly grated parmesan cheese

1/2

cup

pine nuts(shells removed)
Instructions
Use a blender to process the olive oil, garlic, and basil until smooth. Add the parmesan cheese and pine nuts and use the pulse button until mixed. This is great on cooked pasta and pizza. Delicious!
Have you tried fresh basil leaves with sliced Mozzarella cheese, garden tomatoes, and olive oil?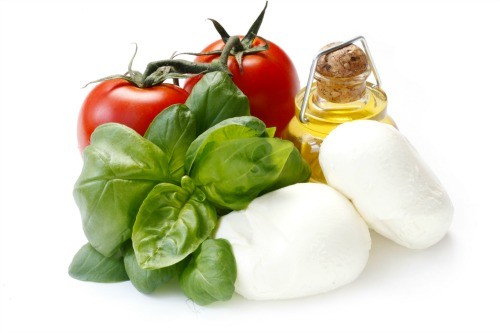 Basil plants are so easy to grow and the recipes you can make with this awesome plant are fabulous and easy to make.
Please let me know if you have basil plants and how you use them, I love new ideas. Thanks for trying to grow a garden. We really need to share our love of gardening to keep the skill of growing our own food to be self-reliant. May God bless you and our world.
More Basil by Imperfectly Happy
Copyright pictures:
Basil: AdobeStock_133114615 by billionphotos(.com)
Basil with cheese/tomatoes: AdobeStock_51026458 by Barbara Pheby
Basil Pesto Ingredients: AdobeStock_190014314 by Nelly Kovalchuk