The Best Herbal Plants to Grow for Homemade Tea
While it certainly is a lot easier just to pick up a box of herbal tea when you're at the grocery store, you would be missing out on the satisfaction of knowing that you grew and brewed your very own blend of herbal tea. That's something pretty special that you don't want to miss out on. After all, the process from the garden and ending up in your cup isn't all that difficult.
You'll also be adding wonderful colors and fragrances to your garden, and then come harvest, they can be used to blend together one delicious homemade cup of tea. These are some of the best herbal plants that you should consider growing in order to make a homemade herbal tea. This is where I buy my seeds: SeedsNow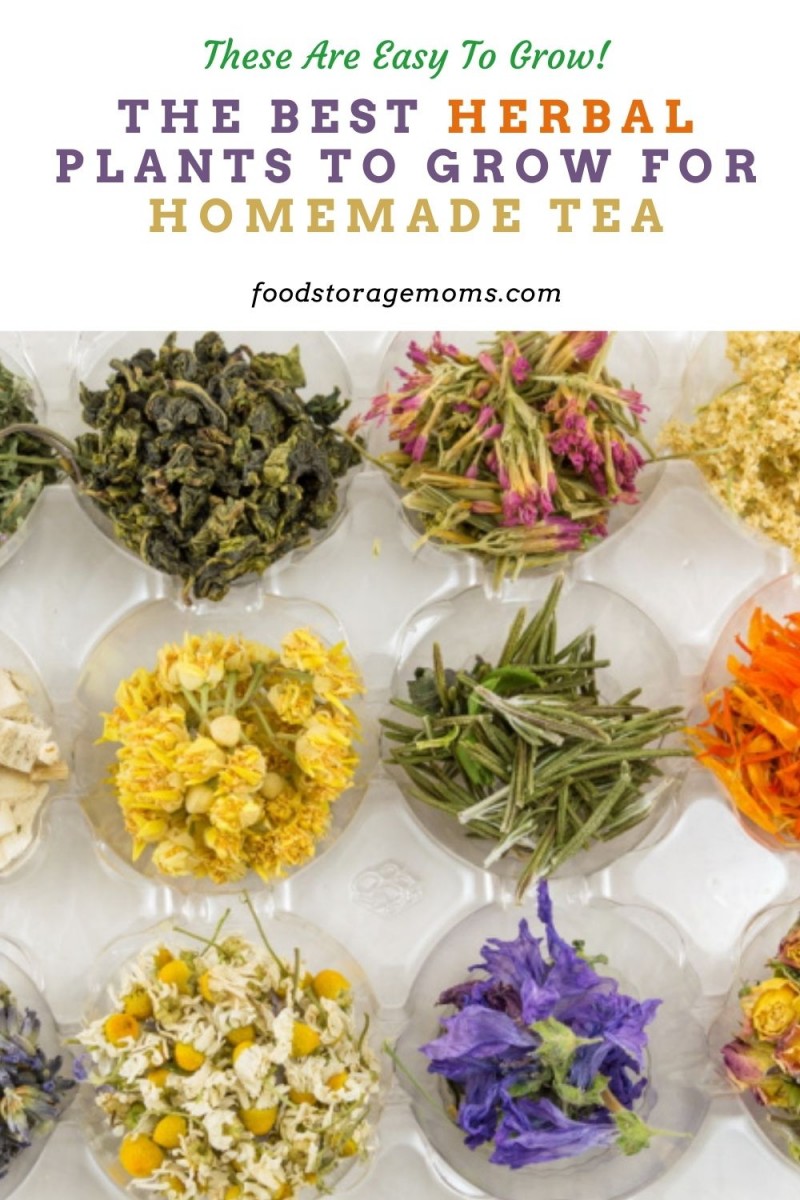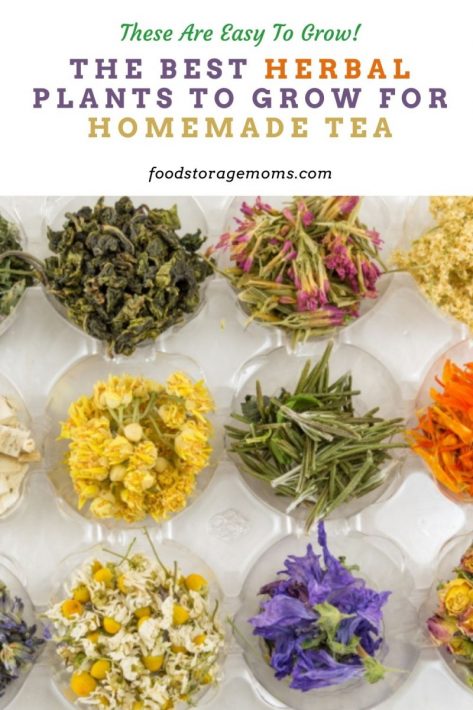 The Best Herbal Plants to Grow for Homemade Tea
Basil
This one may surprise you, but basil can make one delicious and soothing cup of tea, especially alongside a meal. The herb pairs nicely with lemon balm and lemon verbena. Adding just a bit of lemon or mint goes wonderfully together with it as well. When using it to make tea, you will want to dry the leaves and flower heads.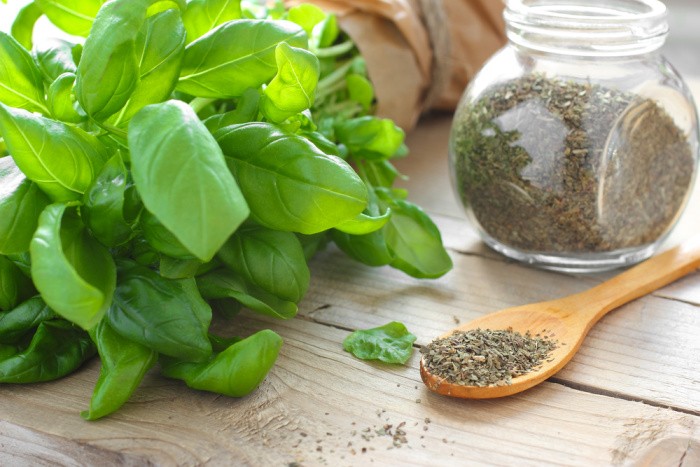 Bee Balm
As the name suggests, bees and other pollinators love to hang around these minty and citrusy perennials. You will want to use bee balm sparingly in your herbal tea due to its potency. Believe me, using only a little can go a long way. But combined with other herbs, it creates a gorgeous-looking blend. The flower petals are what you will use in your homemade tea.
Catnip
While cats tend to act crazy when catnip is introduced to them (at least crazier than usual), it actually has the opposite effect on humans. This minty perennial can be used to help calm people's nerves, which is why a lot of tea drinkers choose to drink this herbal tea at night. It's also thought to help lessen the severity of a headache.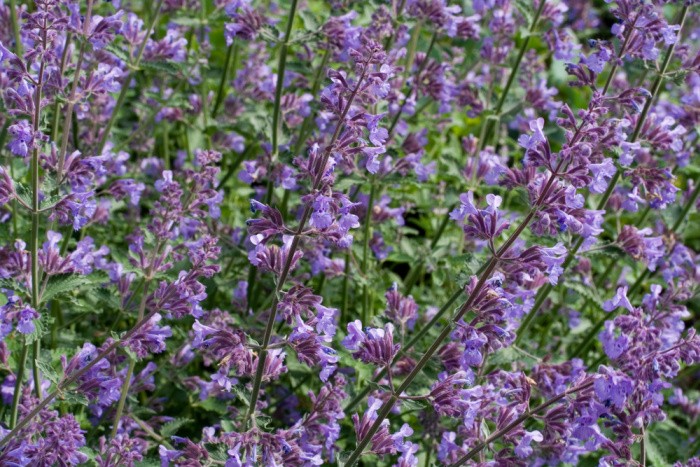 Chamomile
When someone in your family is dealing with an upset stomach or is stressed about something, chamomile tea is a perfect remedy. It helps you relax, which is why it wouldn't hurt for you to drink it just before bed. You will want to use their flower heads and then dry them before using them in a blend.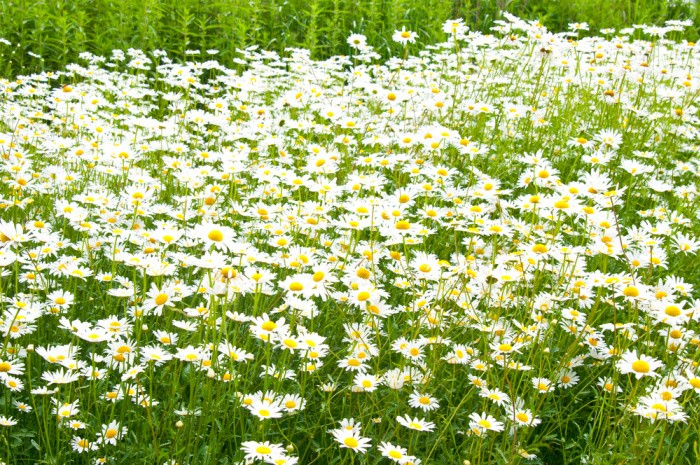 Ginger
What's nice about ginger, is that it can be grown almost anywhere. It brings not only a powerfully flavored tea but also provides you with a handful of wonderful health benefits too. You will want to harvest and dry the root before using it in your homemade tea. This is one of my favorite herbal plants to grow!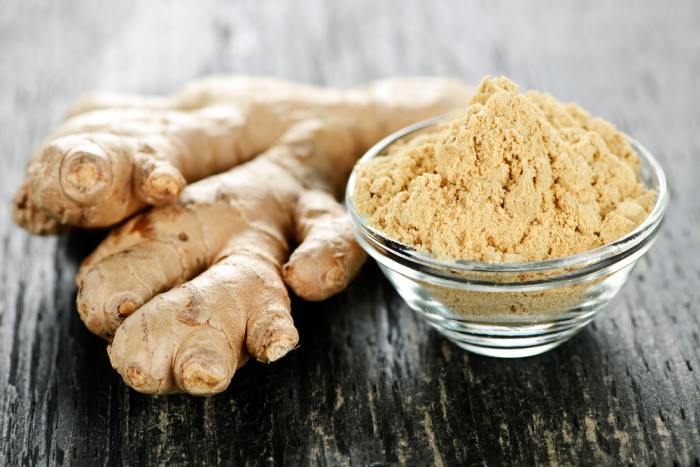 Horehound
Horehound is a great herbal plant to have in your garden because it can be used in homemade tea to help fight a cold and bring relief to a sore throat. You will want to harvest and then dry the flowers and leaves before using them in a tea. Bees and other pollinators will also be thankful that you decided to plant this herb.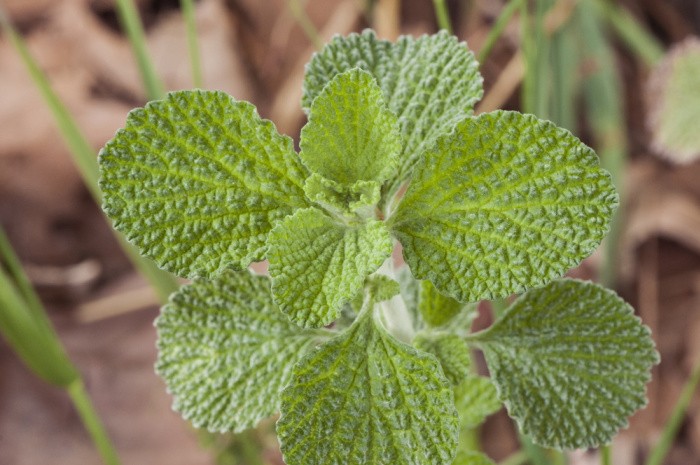 Lavender
You may have only used lavender in the past to freshen up your home or in a perfume or soap. Yet when you brew it as a tisane, its fragrance won't be overwhelmingly floral, and the flavor will be slightly sweet. Lavender can be mixed with black tea or most other herbal blends. The flower heads of the lavender need to be picked and then dried. This is one of the best herbal plants to grow!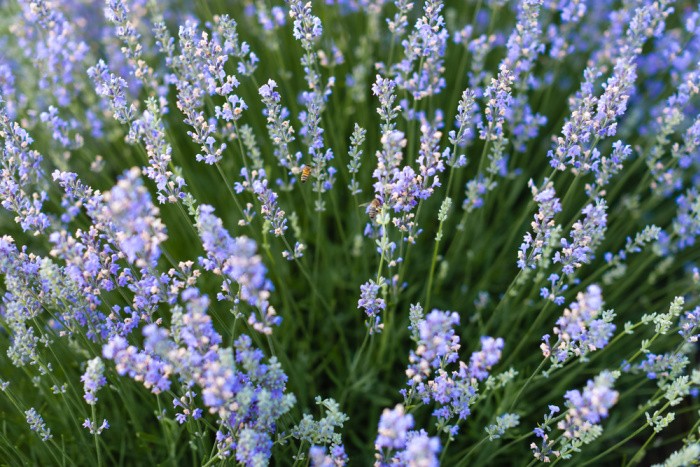 Lemon Balm
You have to keep a close eye on lemon balm when it's growing in your garden because it can get out of control in a hurry. The herb has a strong citrus scent and flavor in your tea once you've harvested and dried its leaves. Just be sure that you pinch the plants back every so often so that they don't start taking over, along with harvesting them regularly.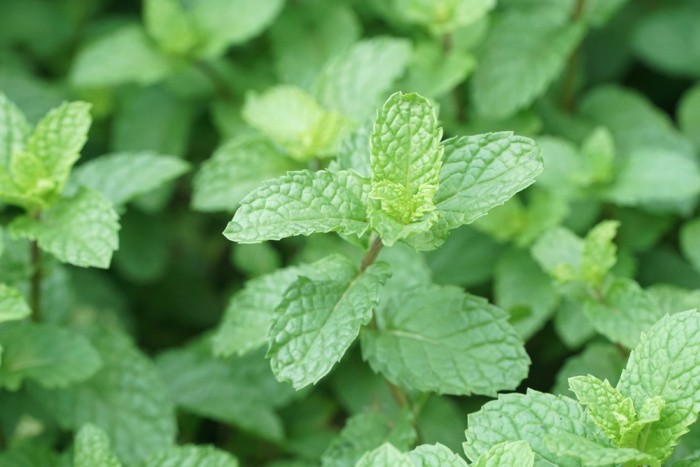 Mint
This one shouldn't come as a surprise to you because it's an absolute must in every gardener's tea garden. (At least I think so anyway.) Mint is an herb that can help calm an upset stomach and you also have so many different varieties of the herb to choose from. It blends well with lavender and almost any other herb out there. Pick the leaves and then dry them for your herbal tea.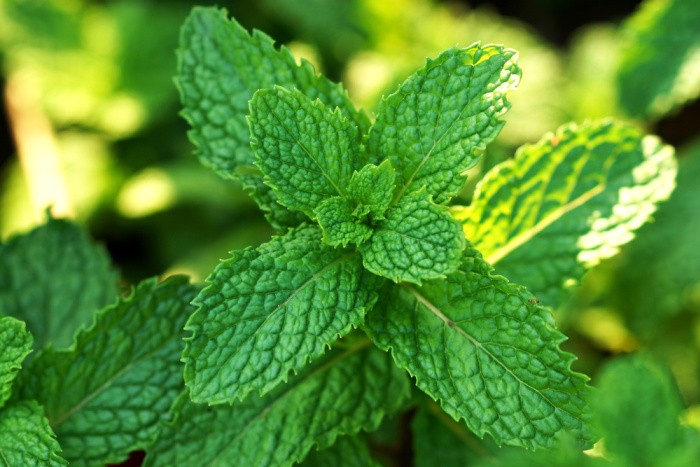 Red Clover
This pink and adoring perennial may drive some people crazy when it's invading their pristine lawn, yet it looks great when you're growing a patch of them in your garden. Red clover has a distinctive sweet flavor that blends nicely with most other herbs, or you can simply enjoy it in a tea all on its own. Their buds can be used fresh or dried, but make sure that you harvest them while they are still pink.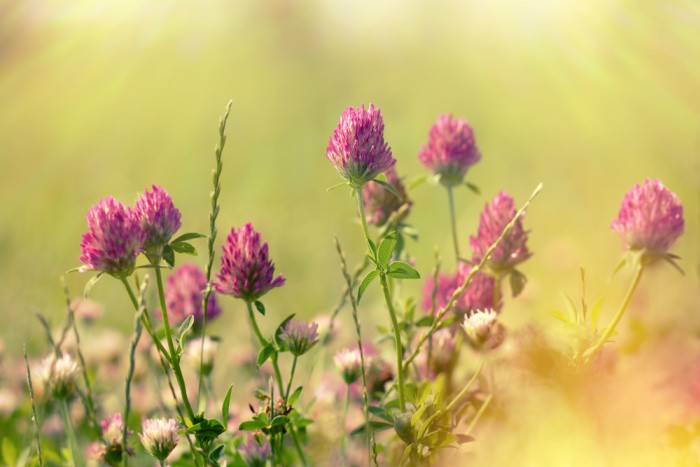 Rosemary
In its dried form, rosemary provides you with an excellent herbal tea that has a hint of citrus flavor, that's combined with a touch of pine. Some people even insist that simply inhaling the aroma can help sharpen their focus throughout the day, which is why many tea drinkers choose this form of tea in the place of their morning coffee.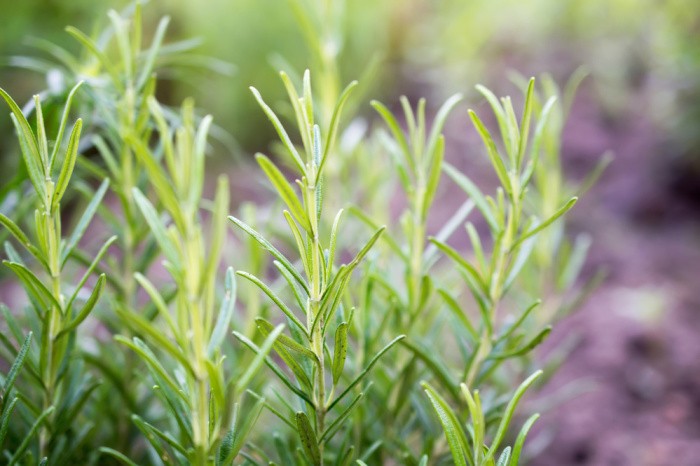 Roses
A perennial garden wouldn't be entirely complete without the rose. Their blooms can add beautiful color and an amazing fragrance, not only to your garden, but to your homemade herbal tea as well. Their petals provide a floral and slightly sweet flavor to your tea and can be combined with any other type of herb available.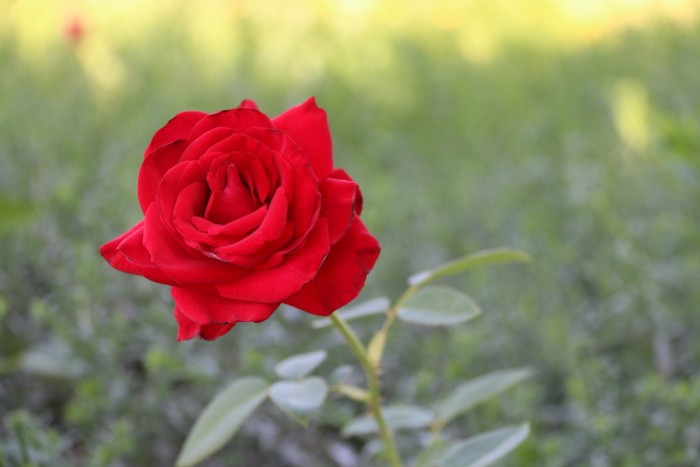 Stevia
You probably recognize stevia as the sugar substitute that you can find at the grocery store. It comes with a strong and sweet taste, so you'll want to use it sparingly in your tea. You'll want to dry the leaves in order to use them in tea. After one or two years this perennial will lose its prolific flavor, so if that's the case, it's best just to replace it.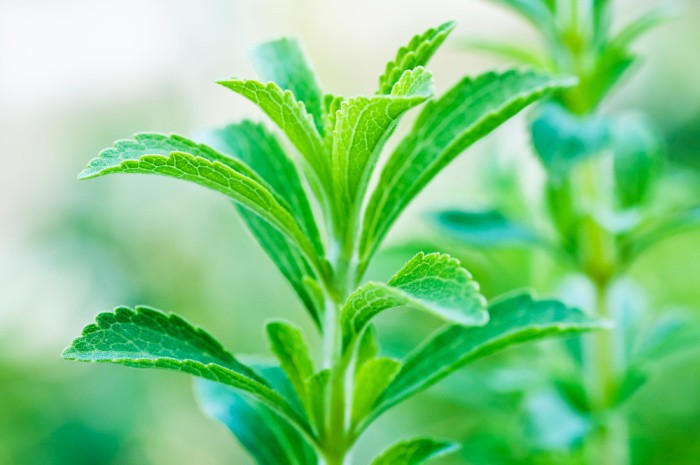 Thyme
If you've been growing herbs in your garden for some time now, I wouldn't be surprised if thyme was amongst them. Thyme provides you with a number of different health benefits, by soothing tension or helping to ease that annoying cough you've been dealing with. This herb can be enjoyed in a tea alongside a citrusy herb such as rosehips, or all on its own. Just be sure that you remove the stems and then dry the leaves.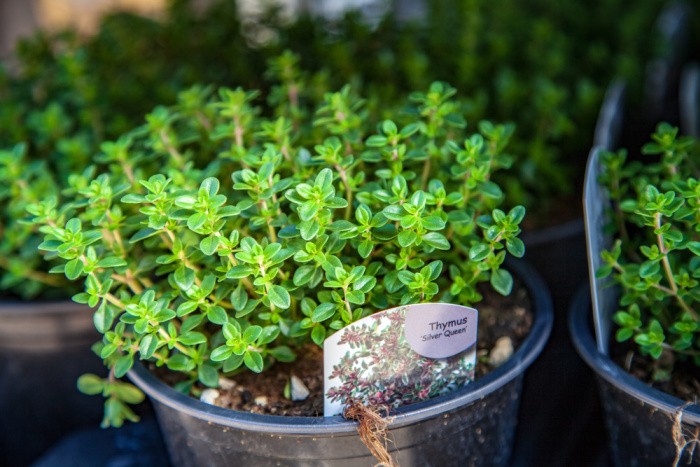 The Best Herbal Plants to Grow for Homemade Tea
In case you missed this post, How to Make Your Own Tea or Herbal Remedies Straight from the Garden
My Favorite Tea Making Tools
Final Word
By adding some of these herbal plants to your garden, not only will you have several different ingredients for your homemade tea, but you'll add beauty to your landscape while benefiting pollinators at the same time. What are your favorite herbs to use in your homemade tea? I'd love to hear from you! What are some of the best herbal plants to grow for homemade tea that you'd add to our list? May God Bless this world, Linda.
Copyright Images: Basil Deposit photos_44093599_s-2019, Pink Bee Balm Deposit photos_335688538_s-2019, Catnip Deposit photos_1538981_s-2019, Chamomiles Deposit photos_18206159_s-2019, Ginger Root Deposit photos_11551202_s-2019, Horehound Deposit photos_296523750_s-2019, Lavender Flowers Deposit photos_201080296_s-2019, Lemon Balm Deposit photos_288454470_s-2019, Fresh Mint Deposit photos_45029869_s-2019, Red Clover Deposit photos_82179954_s-2019, Rosemary Deposit photos_77155215_s-2019, Red Rose Darkly Deposit photos_292851936_s-2019, Stevia Deposit photos_6446700_s-2019, Thyme Deposit photos_198984638_s-2019, Dried Plants For Tea Deposit photos_115714620_s-2019