Corn: Everything You Need To Know
When summertime rolls around, you can find fresh corn on the cob at your local farmer's market as well as huge bins of them at your local grocery store. That's because corn's peak season is finally in full swing, and it's hard to resist its sweet taste when smothered in creamy salted butter. Corn: everything you need to know. 
Several diets out there will tell you to steer away from corn, but corn contains health benefits that should not be ignored. It's also startling how much food that we eat today that contains corn. So here's to more information about corn, and why it shouldn't be ignored in your diet. 
If at all possible, I suggest you look for Non-GMO Organic fresh corn, frozen corn, or canned corn. GMO Foods: Everything You Need to Know
Basic Info of Corn: Everything You Need to Know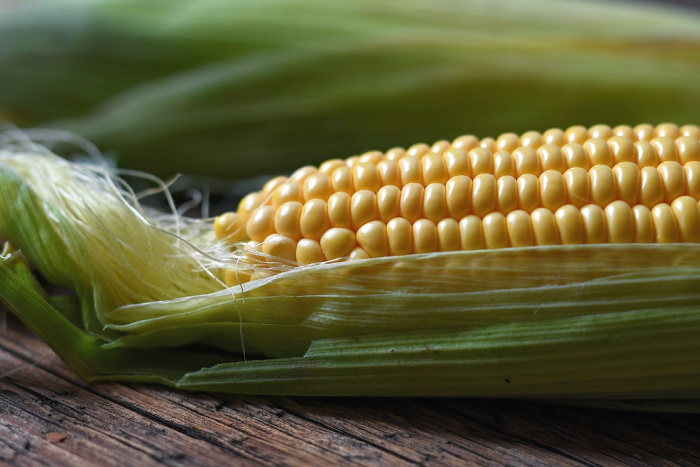 Corn is an annual cereal crop that is part of the grass family. It's thought to have been generated by humans, where it was domesticated from grass thousands of years ago. It's one of the most vital universal crops on the planet.
It usually comes in yellow or white, but there are different types of corn that come in blue, red, purple, and multi-colored patterns. It also happens to be a gluten-free food.  
There are over 3,500 different uses for corn, in which many of them include being the main ingredient in several of our foods. The ear of corn itself is actually part of the flower, and each kernel is a seed. The average height of a cornstalk is right around 8 to 10 feet.
History
Corn is thought to have originated in Mexico more than 7,000 years ago. Native Americans bred corn from wild grass and crossed them with high-yielding plants, thus creating hybrids. Maize was many Native Americans' number one source of food.
It was then taken to Europe by Christopher Columbus and other early explorers. Today, it's America's most important crop. Not only is it used for human consumption, but also for cattle, swine, and chickens.
Fun Facts
In most countries, corn is called by its Spanish name, maize, or Indian corn. A single ear of corn on average has around 800 kernels that are in 16 rows. No matter what ear of corn you pick up, it will always contain an even number of rows. The tallest cornstalk ever recorded stood at a staggering 33 feet.
You probably already know about the debate on whether a tomato is a fruit or vegetable, but did you know that corn is also technically a fruit? That's because corn comes from the flowering part of the plant, which classifies it as a fruit. It's also considered to be a grain as well. Confusing, right?
Early in American history, corn was so valuable that settlers used it as money, or to trade for fur and meat. Today, the United States is the world's leading corn producer, right around 40% of world consumption. That number comes to about 273,832,130 tons of corn harvested every year!   
Types of Corn
There are six types of corn kernels on the planet. These include flour, sweet, waxy, dent, pop, and flint. Each of these is consumed and used differently to meet various needs.
Foods Containing Corn
You may be surprised at how many foods you eat that contain corn as an ingredient. In fact, we know you will be. Does it surprise you that corn is in your favorite soft drinks? Yup, mainly in the syrup!
Not only can it be found in cereal, cornmeal, and popcorn, but also in hamburger patties, chicken nuggets, ketchup, milk, pudding, yogurt, salad dressing, peanut butter, baked goods and so much more.
Nutrition Facts
The health benefits of eating corn have been controversial for some time now. It certainly does contain minerals and nutrients, but it also contains higher sugar levels and is usually genetically modified. It's high in carbs and contains a low level of protein and fat.
Although corn contains starchy carbs that raise your blood sugar level, it also has fiber that helps counterbalance that. Along with fiber, corn also contains Vitamin C, B1, B9, B12, and also potassium, iron, and magnesium.  
Health Benefits
Energy Enhancer
Corn contains carbohydrates that provide you not only energy, but also with the proper functioning of your nervous system and your brain.  
Helps People Gain Weight
Believe it or not, there are a select few people on the planet that struggle to gain weight. (Wouldn't that be nice.) Eating corn can add healthier calories to your diet instead of resorting to eating junk food that will only add to other health issues later on down the road. 
Reduces the Risk of Anemia
Because corn has high levels of vitamin B12, iron, and folic acid, they work together to produce healthy red blood cells, thus helping reduce the risk of anemia 
Good During Pregnancy
Consuming corn during pregnancy is also a benefit for both the mom and her baby. That's because it's rich in folic acid, pathogenic acid, and zeaxanthin, which helps to reduce the chances of birth defects.
Other health benefits that corn brings for the baby is its reducing factor on muscular degeneration along with certain types of psychological problems. Corn contains fiber that helps prevent constipation for the mother, which happens to be a common problem among pregnant women.
Preserves Healthy Skin
With relative amounts of vitamin C and the antioxidant lycopene, it increases the amount of collagen that your body produces. This can prevent damaging UV rays from damaging your skin.
Along with being eaten, corn components, such as corn oil and corn starch can be applied directly onto the skin to help with this.   
Lowers Blood Sugar Levels
Sweet corn works on increasing blood flow while regulating insulin and lowering cholesterol. This makes corn a good choice for both cholesterol and diabetic patients.
Storing Corn
Raw corn can typically last for 1 to 3 days when stored in the refrigerator, and 3 to 5 days if it's been cooked. Some people even store it in the freezer where it will last between 10 and 12 months. 
Everything You Need to Know Series:
Final Word
As far as healthy eating goes, corn certainly receives a lot of scrutiny, but it in fact, has several health benefits that cannot be argued against. What surprised you the most about corn: everything you need to know? May God bless this world, Linda
How To Grow Sweet Corn From Start To Finish
Mexican Corn On The Cob Recipe
Copyright Images: Corn Depositphotos_29328261_s-2019, Corn Depositphotos_201076874_s-2019