9 Things You Should Buy At Costco
Today it's all about 9 things you should buy at Costco. You know, I confess Mark and I love to stroll around Costco to try all the samples. Mark would snag the fish stuff, and I would go for anything sweet. Boy, do I have a sweet tooth!
Those wonderful servers have lots and lots of products for us to taste firsthand. When Goal Zero is there, I always stop by and see what's new in their solar products lineup. I've used their quality power backup systems for years.
And who hasn't snagged a small smoothie cup from blender companies? This is why it's so nice to have samples, we can taste and buy those items that will be perfect for our freezer or pantry.
The samples also give us some ideas for ready to cook or bake meals for dinner during the week. You get the picture, it's a great store to shop for quality products and learning opportunities too. Today I'm sharing those items that I feel are a good bang for the buck and taste great too!
Related Topic: Things You Should Not Buy at Costco
5 Meals From One Rotisserie Chicken
9 Things You Should Buy At Costco
1. Rotisserie Chicken
USDA grade "A' chicken, MSG free, gluten-free, no preservatives, no artificial flavors, or colors, and the price is just $4.99!! The thing I love about these rotisserie chickens is the fact that they are typically about one-pound larger than the ones I see in the other stores in my city.
They are hot and ready to serve, or you can place them in the refrigerator and heat them up later for dinner.
Talk about a perfect meal served with a salad, green beans, and your favorite fruit. You can't beat the price! You will notice the chickens are strategically placed towards the back of the store to possibly tempt you to pick up more items going back there or when you head back to the checkouts.
These chickens are super juicy and moist and I even serve them to company because they are so delicious!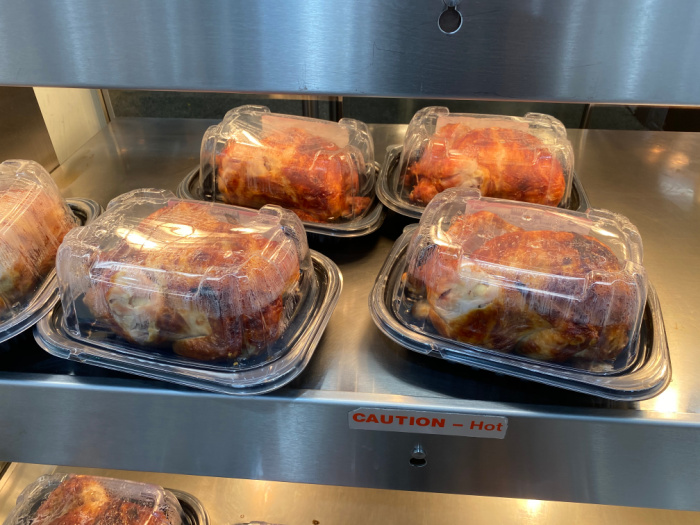 2. Hand-Pulled Rotisserie Chicken
This hand-pulled chicken is from the chickens stated above. The price per pound today is $4.49 which makes one package cost about $12.99. What I love about these packages is the fact that they are ready to serve. No having to cut up the regular rotisserie chicken as part of your meal prep.
Mark and I buy a few packages and divide the chicken pieces in one to two-cup baggies and freeze them. I also use these: Large Silicone Freezing Tray with Lid
We use these in casseroles, fajitas, tacos, chicken salad sandwiches, and my favorite spinach salad.
Quick And Easy Chicken Salad With Grapes
How To Make A Quick & Easy Sesame Chicken Salad
The Best Hot Chicken Salad Recipe Ever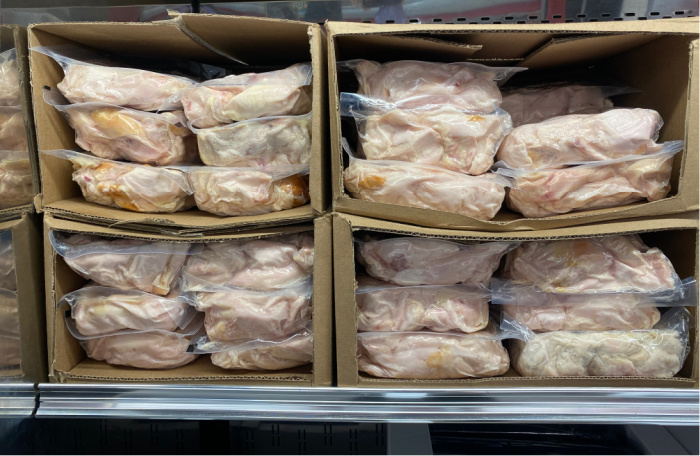 3. Organic Peanut Butter
This creamy organic USDA peanut butter ends up costing $.178 per ounce. This is a bargain because each jar weighs 28 ounces each. They sell as a two jar pair making it 56 ounces priced today for only $9.99! I used to buy 16 ounces for $5-7.00 per container at a local health store. This is a bargain, and healthy to boot!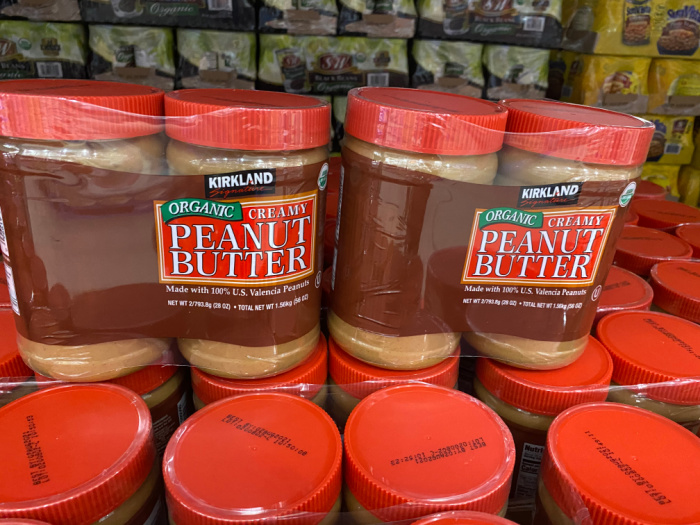 4. Organic Almond Butter
This creamy USDA organic almond butter costs $.459 per ounce and each jar is 27 ounces making the total cost for one jar at $12.39! This price is half of what I have paid for almond butter at a local health store.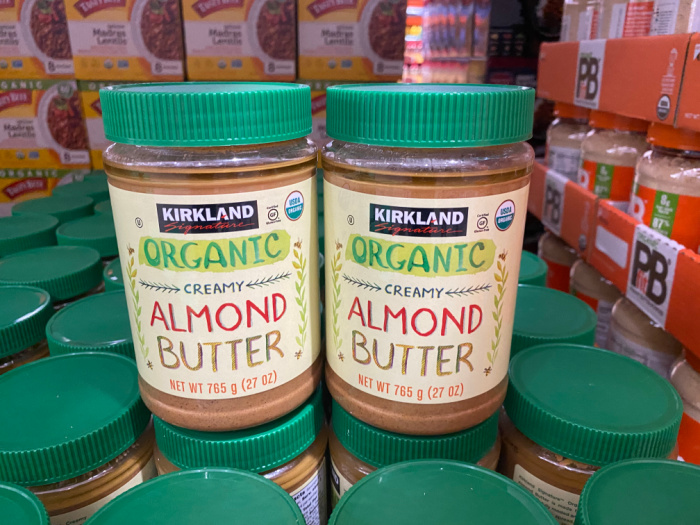 5. Nutella® Hazelnut Spread with Cocoa
This Nutella® Hazelnut Spread with Cocoa is a really popular spread that my family loves on bananas, toast, waffles, pancakes, and sandwiches. These jars cost $.185 per ounce making the total price for two fabulous jars at $12.39.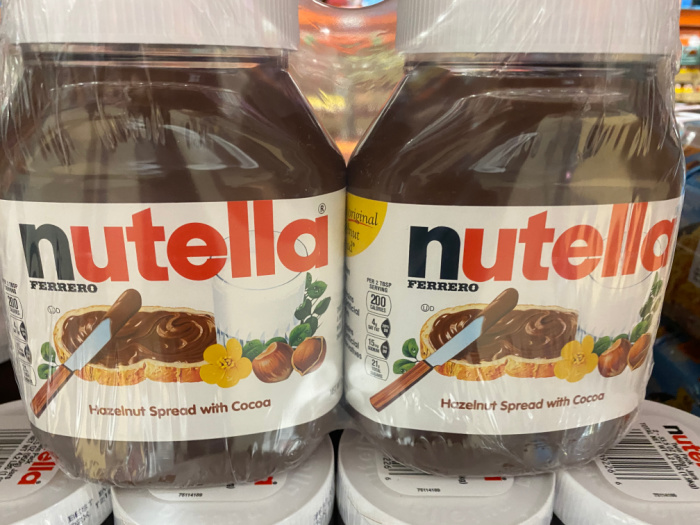 6. Mozzarella String Cheese
I don't know about you, but these are a must-have treat for my house. They are so much cheaper than at the regular grocery stores. I'm not talking about comparing them to clearance prices, but my grandkids look for these whenever they stop by for a snack. This is the best snack ever priced at $.183 per piece.
The total cost today is $10.99 for 60 cheese sticks, how awesome is that? You have to love the convenience of eating each and every one these Mozzarella sticks! I think all kids like string cheese, right?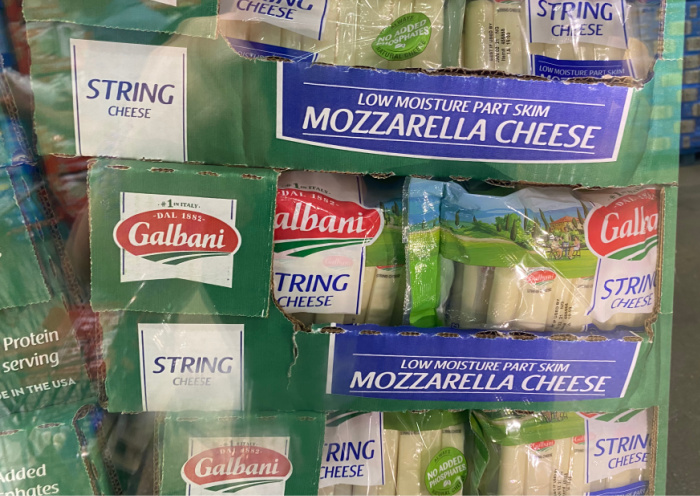 7. Thick-Sliced Bacon
This is tender belly dry rub with no sugar, no antibiotics, vegetarian-fed, no Nitrates, or Nitrites. The price today is $8.95 and comes in a 2-pound pack so the cost is $16.99 for two full pounds.
Now, these use to be a lot cheaper, but because the price of pork has gone sky high, the price of these has gone up as well. But they are so much cheaper than the bacon you can buy at local stores.
I love thick-sliced bacon. I hate to admit how many packages of this bacon I buy in the summer when my fresh garden tomatoes start producing. Yep, we eat bacon, tomato, and lettuce sandwiches. I bet your mouth is watering right now, right?
Did you know you can freeze bacon? Yes, you can, just thaw a package a day or two before you want to cook some. You will always have bacon when you need it.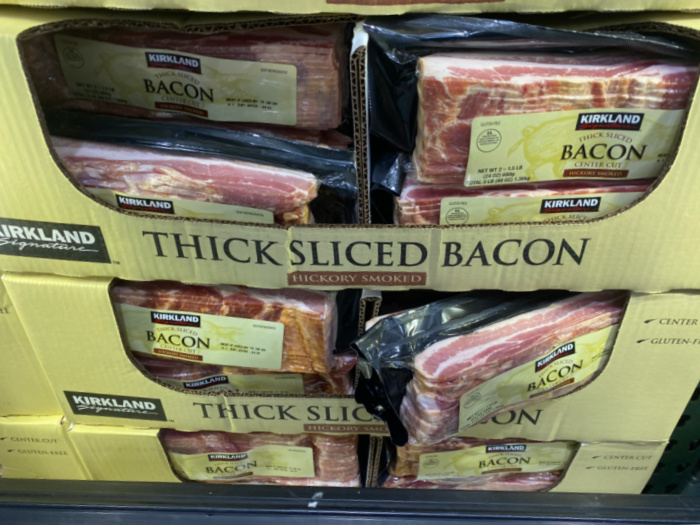 8. Pre-Cooked Bacon
Today this bacon is $9.89 per pound. Each package is cooked and ready to serve. Each package has about 48-50 slices and is ready to microwave to serve the slices warm. Each package costs $9.89. No cooking, no grease, or very little if any, now mess, need I say more.
Sometimes convenience is the name of the game, my friends. These packages are pre-cooked, which means no fuss and no mess. I just use paper towels to warm them up in the microwave.
They are thinner slices than the bacon shown above, but sometimes we just need a few slices of bacon. You can actually freeze these packages and pull out a slice or two when you want it. They also taste great with BLT sandwiches and can be prepared mighty fast.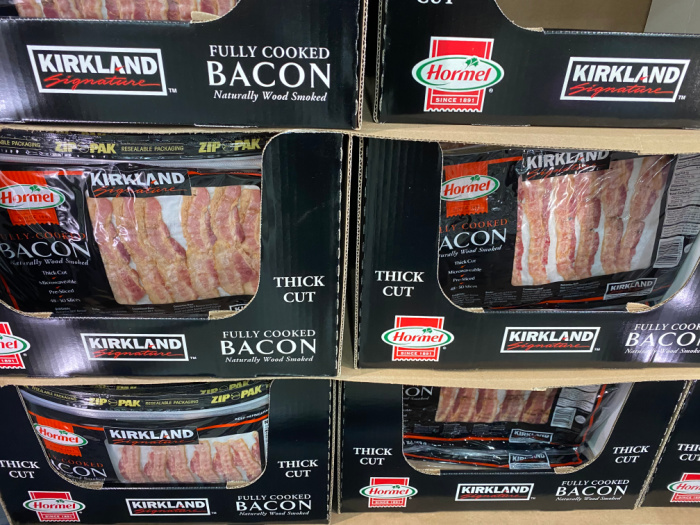 9. Bacon Crumbles
Yay, for ready to serve bacon crumbles! These come in a 20-ounce package which makes these about $.445 per pound, so the packages today are priced at $8.89. Here's the deal with these packages, this bacon is cooked, chopped, or crumbled however you want to say it.
I keep a bag of these in my freezer and it's ready to sprinkle on a salad or in an omelet at the last minute. I love it!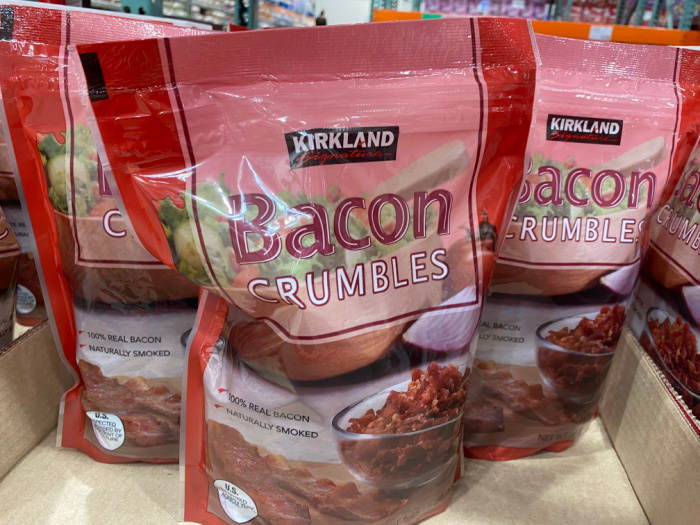 Final Word
This is just one post I have planned talking about what to buy and what not to buy at Costco. It's all about saving money, and I hope my post today about 9 things you should buy at Costco helps you decide what works for your budget.
As I mentioned before, Mark and I love to stroll around Costco to try all the samples. Please keep prepping, we must.
The next few weeks will be interesting as we deal with the pandemic and face the start of the regular flu season. Stay safe my friends, and stay well. May God bless this world, Linda
Copyright Images: Costco Fort Wayne Deposit photos_162971242_s-2019