7 Smart Tips for Surviving a Recession
Today, it's all about 7 smart tips that can help you for surviving a recession. We've been hearing a lot more about it on the news recently than ever before. The price of goods and foods has gone through the roof, while the value of the U.S. dollar seems to continue to deteriorate.
All the while this is taking place, the conflict between Russia and Ukraine, along with rumors of worldwide food shortages, certainly isn't helping to set our minds at ease.
With a recession that seems inevitable, while some will say that it's already here, is your family prepared for what may be coming? Fortunately, we have history to fall back on and learn from.
During the 1920s, Americans came up with all sorts of clever ways to stay ahead of the economic turmoil. Some of them I'll get to in just a bit. Please plant a garden to help you with your food supply during the tough times. This is where I buy my garden seeds: SeedsNow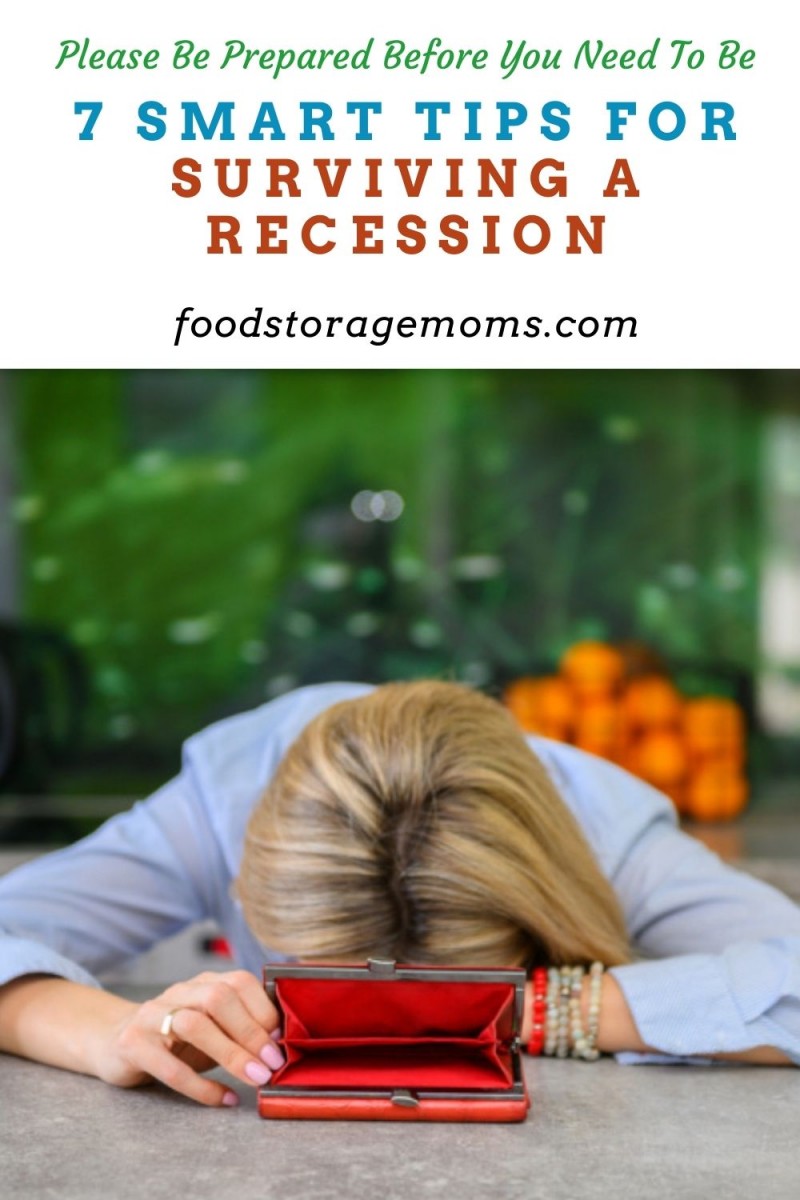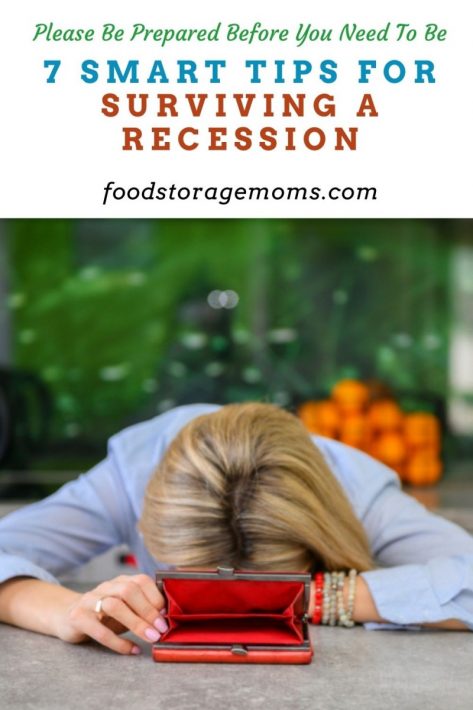 7 Smart Tips for Surviving a Recession
1. Eliminate Debt Now Before You Need to Survive a Recession
Having outstanding balances all over the place, particularly on high rate credit cards, is not the situation you want to be caught in when an economic crisis hits. The reason for this is that you'll want to have as much cash flow as possible during that time.
You don't want to be stuck paying high-interest loans and other debts while you're already struggling to provide for your family. So work to get out of debt as quickly as your finances allow you to!
You may want to consider consolidating your debts into one outstanding amount for not only a lower interest rate, but also a lower monthly payment. This method can actually work, but you have to be careful that you aren't actually paying more in the long run due to higher interest rates or hidden fees. and that you don't allow yourself to take on additional debt along the way.
If you're unsure of where to even begin, speak to a financial advisor that can assist you and see if they have any other advice for you about surviving the next financial recession. If you have a relationship with your banker such that you trust their advice, that may be a reasonable approach for some worthwhile input.
2. Start Building an Emergency Fund
When a recession hits, there's no telling how long it's going to last. Take The Great Depression for example. It affected nearly every country in the world and lasted for almost 10 years!
During that time, thousands of banks were closed, and millions of Americans were left unemployed, while many families became homeless. Would your family be able to survive a similar scenario if it were to play out today?
That's why now is such a crucial time for you to start setting some money aside in an emergency fund for you and your family. Because, even though we'd like to think otherwise, there's no absolute guarantee that your job will be there tomorrow.
Start your emergency fund by working to set aside the equivalent of 3 to 6 months worth of all of your expenses in the emergency fund and then continue to grow the fund from there as your resources allow. This can be done a little at a time and is sure to take a huge weight off your shoulders because you have the finances to fall back on.
3. Spend Within Your Means While Surviving a Recession
Most of us like to have nice things and may even feel like we deserve those little comforts and pleasures after years of working diligently to be able to afford them. But financial experts will tell you that no more than a third of your net income should be spent on non-essential things and entertainment each month in the good times, let alone when things are falling apart around us.
So, while we're still on the touchy subject, how well is your family living within their means? You might want to sit down and have a monthly budget overhaul on some of the things that you could afford to give up.
It may be time to part ways with the cable company that's been ridiculously overcharging you, or get rid of unnecessary subscriptions for magazines, streaming software, and other non-essential items. There may be a car sitting out in your driveway that you're making payments on that's more than you can afford? That money could be going into your savings instead if you were willing to settle for a less fancy ride.
4. Find a Side Hustle
You may not like the thought of having to take on another job alongside your full-time job, but it's not something that you have to do forever. But that part-time job may be the financial cushion your family needs in order to stay ahead when times get hard.
And if you were to lose your main source of income due to a job loss during a recession, you'd still have some money coming in to help offset those monthly obligations. Start today by looking for side hustles that align with your interests, skills, or hobbies so that it's something you enjoy doing rather than it feeling like work. You don't want to burn yourself out, but we have to be realistic about the income and expenses that still need to be covered.
Who knows, you might find something that is more enjoyable, is more stable, and may even provide a brighter future than your current situation.
5. Search Out Support Systems
A recession can be hard on everyone, especially for those who own their own businesses. When money is going out faster than it's coming in, your bank shouldn't be the only resource that you can turn to with your cash flow situation.
By doing a little extra research, you may find a government agency, church, community program, and other organizations that can be of assistance to you during an economic downturn, even if it's for only a brief period of time.
6. Barter Goods and Services
When times are tough, resourceful people will seek out all sorts of creative avenues in order to avoid spending money. Do you have any services or goods that you could trade in exchange for items that your family may need?
Now is the time to start creating that network of friends and family that you could fall back on long before a recession hits your household hard.
Community platforms like Craigslist and Bunz are other places that you could turn to to find cheap, or even free, gently used items when you're doing your best to pinch pennies.
7. Grow Your Own Food
Victory Gardens not too long ago were a thing of the past, but they're starting to make a small comeback once again. During World War II, these "war gardens" were planted in order to help with the public food supply and for Americans like you and me to do their small part in the war effort. This is where I buy my garden seeds: SeedsNow
I've been telling my readers for years that you need to have food and water stored for emergency purposes. Some readers may assume those emergencies are floods, hurricanes, earthquakes, wildfires, etc. In actuality, emergencies can be the loss of a job, accidents, sickness, and more. If you've prepared in advance, the blow from a recession will be much milder to deal with.
7 Smart Tips for Surviving a Recession
You may be interested in following Market Watch
Final Word
The longer a recession drags on, the more expensive and harder it will become for you to get your hands on certain foods. During this period, grocery store shelves won't be comfortably stocked like you and I have grown accustomed to. This is why planting food crops in your own garden would be a great way to ensure that your family is continuing to eat healthy while you're trying to stretch every food dollar.
These are a handful of tips on how to survive the next recession. And don't think that it's ever too early to get started. What are some other ways for families to prepare and stay ahead of what may be coming? May God Bless this world, Linda.
Copyright Images: Desperate Woman Depositphotos_379597994_S by grinvalds