10 Awesome Facts About Canned Foods
Today, I'm sharing 10 awesome facts about canned foods. There are a lot of people out there who do their best to avoid shopping for canned foods because of various rumors that they may have heard about them from others relating to taste, texture, lost nutrients, etc. But when it comes to being prepared for an emergency, canned foods are an excellent option that you and your family can fall back on, and you should certainly consider having a significant inventory.
I'd like to take a few minutes and clear up some of the misconceptions you may have, and also share why it's so critical for you to have a pantry that's fully stocked with them. These are 10 facts about canned foods that you may not know about. Please stock a few can openers, at least more than one. Can Opener or #10 Can Opener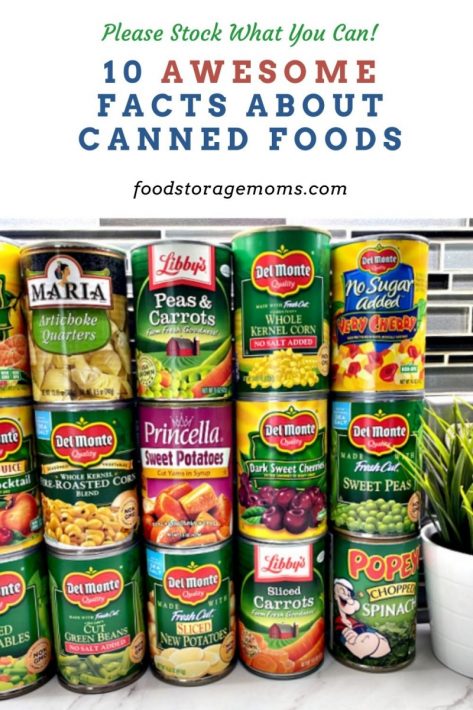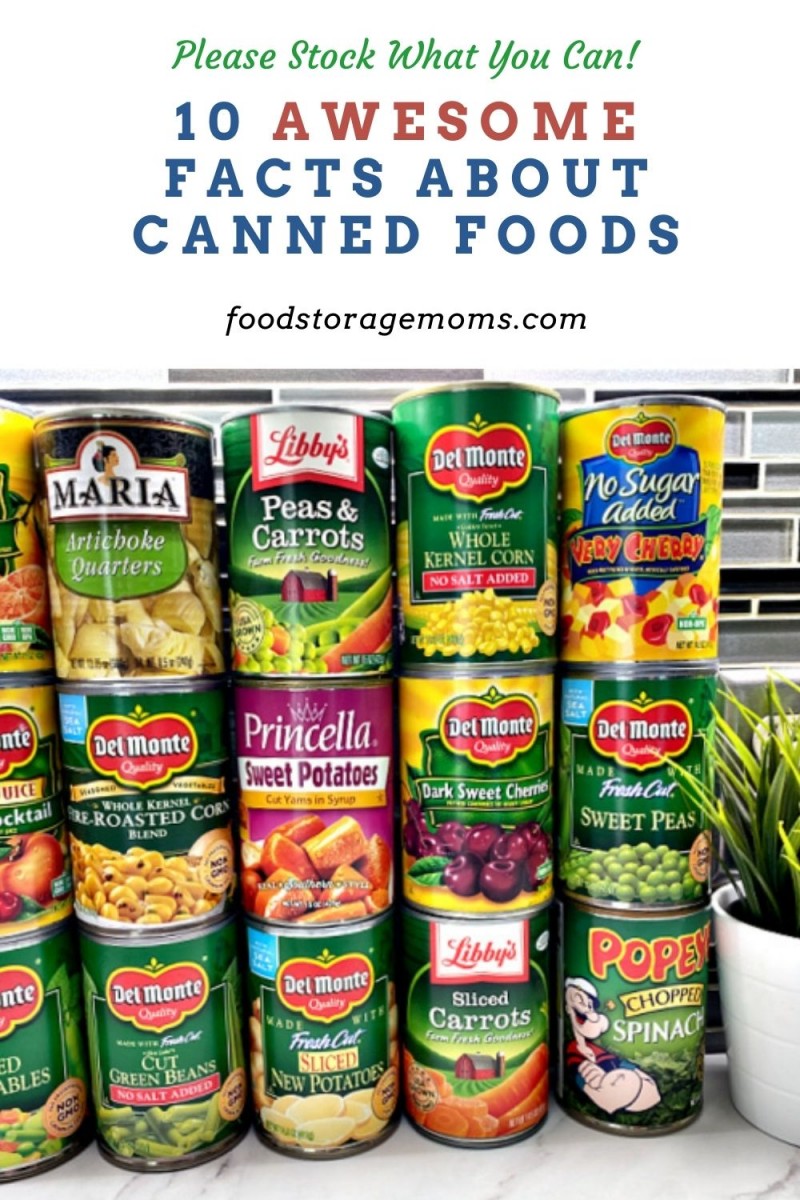 10 Awesome Facts About Canned Foods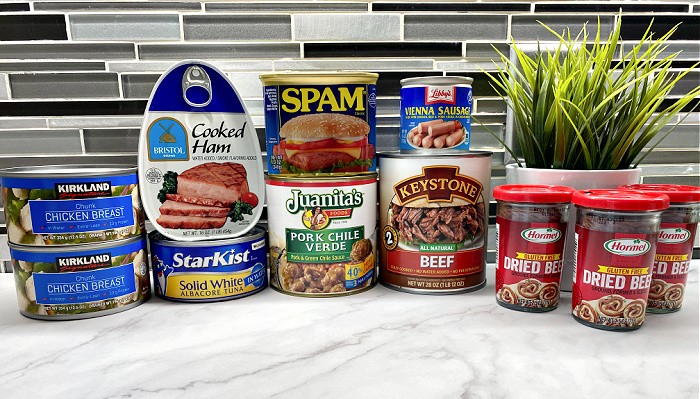 1. Canned Foods Last a Long Time
You can store canned foods for years and still get the same great taste and nutrition out of them as you would the day when they were first sealed up. Stocking up on canned goods isn't just meant to help your family survive an apocalypse, but they'll also last through a hurricane, power outage, or any other major disaster. This is because they've been properly commercially sealed so that nothing can get in or out. While there is a sell-by date on each of these containers, they've been known to still be safe to eat even years after these suggested dates.
2. Canned Foods Is the Safest Form of Food Packaging
Canned foods come in a durable and safe metal can that seals its contents up airtight. This helps to prevent any bacteria or other contaminants from getting in and ruining the food inside. While other types of food packaging are almost guaranteed to be compromised following a disaster, such as a flood or a hurricane, you can rest assured that your canned foods will still be safe to eat. Another comforting thing to know is that the canning process is also known to help kill any bacteria that might be present in the food.
3. Canned Foods offer Similar Nutrition as Fresh or Frozen Foods
Some of you may be skeptical about this next one, but it's been proven that canned foods have nutrition that's comparable to those of fresh and frozen foods. That's right! Depending on what you're stocking up on, canned meats and vegetables are an excellent source of protein, fiber, vitamins, and other essential minerals. This is especially due to the canning process, which helps to preserve all of these nutrients. 15 Foods To Buy When You're Broke
4. Canned Foods are Minimally Processed
It also may come as a surprise to you, but canned foods are considered to be minimally processed as well. This is because they go through a very short process from the time that they're harvested until the time that they're canned. In fact, some fruits and vegetables are canned within hours of being picked! This helps to lock in their freshness and flavor until you're ready to open up the can and enjoy them. How to Properly Store Food for Long-Term Storage
5. Canned Foods are More Convenient
One major advantage that canned foods have over fresh or frozen foods is that they're much more convenient. You're able to stack them on shelves so that they aren't taking up as much space. Another bonus about canned foods, you don't have to worry about them going bad quickly if you don't have power or refrigeration.
Plus, they don't require any cooking since they've already been cooked during the canning process. This means that you can easily eat them right out of the can, if you want or need to. But hopefully, you still have some type of heating method available so that you can experience the best flavor and texture you're used to from your heated foods. How Long Does Canned Food Last?
6. Canned Foods are Affordable
Another great thing about canned foods is that they tend to be very affordable, especially when you buy them in bulk. When stocking up for an emergency, you'll want to buy as much as you can when the pricing is right, which is possible because canned foods won't break the bank. This is especially helpful if you have a large family that's on a tight budget or need to feed a lot of people in case of an emergency. How to Make Prepping Affordable
Here in Utah, most of the grocery stores will hold "case lot sales" where they put many of their more popular canned goods on sale if you're willing to purchase by the case. I always stock up on my favorite canned soups, meats, fruits, and veggies. I'm pleasantly surprised at how much I can save.
Another option as you shop for canned foods is to keep an eye out for the "house brands" that generally cost a lot less. The big chain stores, including Wal-Mart, Kroger, Albertsons, Safeway, and others, always prominently display their brands. I've found the nutrition is pretty equal to the famous brands, but the flavor, texture, and appearance may be slightly different.
7. Canned Foods come in a Variety of Options
When it comes to canned foods, you're not just limited to canned meats and vegetables. You can also find things like fruits, soups, sauces, and even some desserts. This gives you a lot of options to choose from so that you can stock up on what your family likes to eat and also have a variety of choices when it comes to mealtime.
8. Canned Foods are Easy to Transport
If you needed to evacuate your home quickly, you can easily grab a few cans of food and take them with you. Canned foods are also easy to transport if you're going on a camping trip or any other type of outdoor adventure. Some emergency preppers even have a supply of canned foods in the trunk of their cars that they can use if a disaster were to happen and they could no longer return home.
9. You Can Still Watch Your Salt Intake with Canned Food
Perhaps you've been avoiding going the canned food route for some time now because of the amount of sodium that you've heard is present. Did you know that canned foods only contribute to about 1% of the average person's overall daily sodium intake when it comes to their diet?
There's also the fact that there are a lot more low-salt and no-salt options that you can choose from instead these days. And by simply draining and rinsing, you're able to remove as much as 41% of the total sodium content that was present in the canned product, if you need to for health concerns. 12 Unusual Uses for Salt
10. You Have Lots of Brand Options with Canned Foods
One of the blessings of living where we do is the fact that we have so many choices when it comes to which brands of canned foods to purchase. We all love Campbell's soups, but you also have Heinz, Progresso, Swanson, Healthy Choice, and others, including the house brands mentioned above.
The options for canned fruits, meats, and vegetables are also very extensive. Try different brand names, how they come prepared, and even organic when grown, to see what you like. If cost isn't an issue for you, the choices seem endless.
10 Awesome Facts About Canned Foods
Final Word
Regardless of whether you enjoy eating canned foods or not, they're a great backup option to have for your family during and following an emergency. Which of these 10 facts about canned foods surprised you the most? Can you think of any other interesting facts about canned foods that emergency preppers should know about? I'd love to hear from you! May God Bless this world, Linda