Why You Need to Learn to Grow Your Own Food
Before we had grocery stores, cities, and towns, people grew their own food for survival. They farmed enough food for their families and lived off the land. Today, we have a multitude of places where we can go and buy food, but what if we didn't? What if the power grid fails and there's no way to purchase food? What if the shelves are empty? There are a lot of what if's, and as preppers, we don't have to worry ourselves sick, but it is important to learn to grow your own food!
Why You Need to Learn to Grow Your Own Food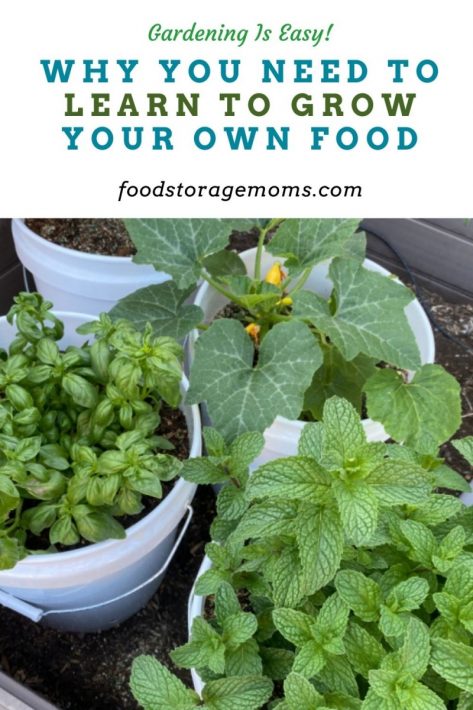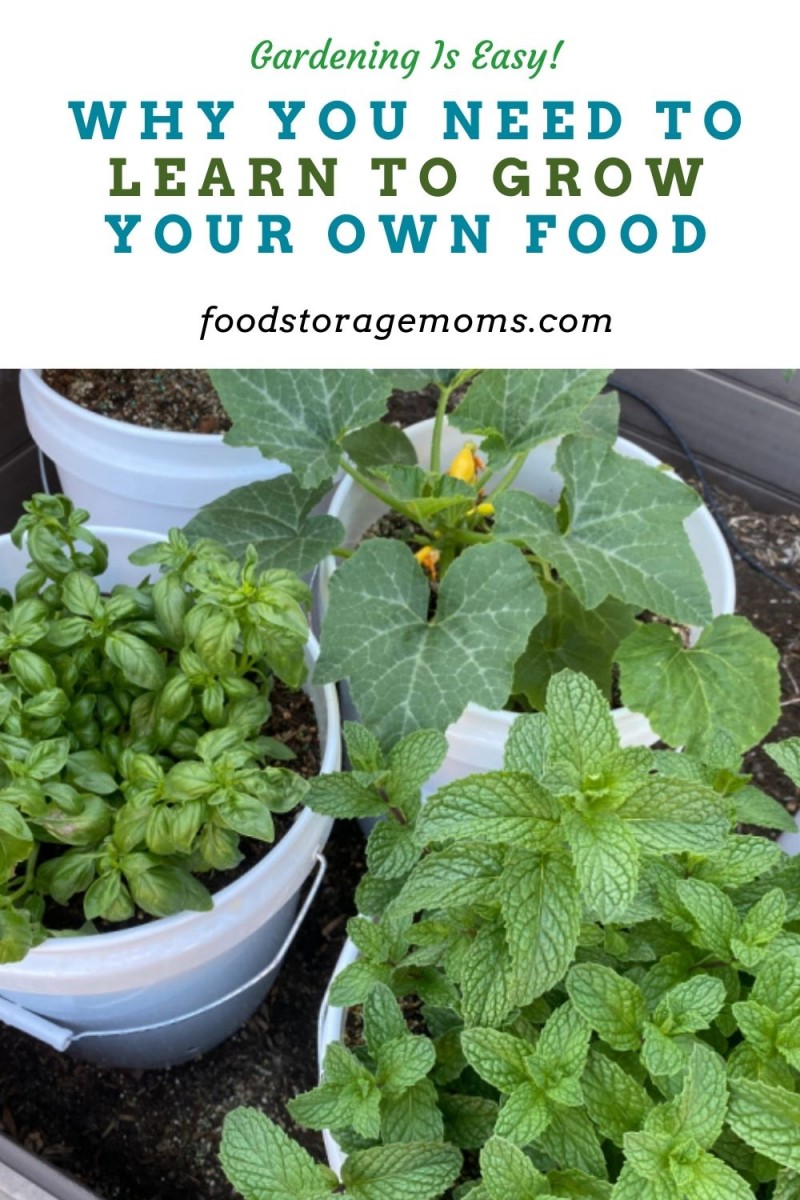 There are many reasons why you should learn to grow your own food! Above, I stated a few of the what-ifs, but growing your own food has a lot of benefits that we may not even think about. Here are some reasons you should learn to grow food on your own:
#1 Learn to Grow Your Own Food for an Emergency
During the COVID-19 pandemic, we saw shelves empty and had a hard time getting many of the things we needed. A pandemic isn't the only emergency that we should be concerned about. In fact, lots of different things can make it nearly impossible to buy food from the store including:
Power outages (stores could be closed for days, weeks, or longer)
Forest fires
Earthquakes
Ice Storms
Tornadoes
#2 Grow Your Own Food for the Nutrition
When you grow your own food, you eat better. That's because your diet is more diverse and packed with healthy fruits and vegetables. You get vitamins, minerals, and antioxidants. Additionally, when you buy food at the store, it goes through a long process of being harvested, shipped, and distributed. As it sits in storage or on the shelf, it loses some of its nutritional value. Food in its rawest and freshest form is the most nutritious for you. 
#3 Growing Your Own Food Keeps You Active
Let's face it, growing your own food is definitely more physically demanding than picking up some items at the grocery store. In fact, did you know that gardening has proven to help improve cardiac health, immune system response, decrease stress and heart rate, improve fine motor skills, and promote body strength? Getting regular exercise such as walking, pulling weeds, watering, and tilling your soil is a great way to relieve stress, anxiety, and depression while boosting your energy levels. 
#4 You Get Your D's
If you live in an area that has seasons, including the dreaded winter season, you may be vitamin D deficient. I know I am. Gardening is a great way to absorb those D's. It's a crucial vitamin that you can't get enough of without the sunshine. So get out there and take in the rays. 
#5 Learn to Grow Your Own Food to Save Money
Even though money is made from trees, it sure doesn't grow on them! Lately, the price of food has gone up significantly. You may spend a little upfront money on things like seeds, gardening tools, and fertilizer, but it's far cheaper than going to the grocery store for produce, in most cases.
#6 It's Better for the Environment
Ultimately, growing your own food is much better for the environment. Think about it, when trucks have to deliver food long distances, we are emitting tons of fossil fuels into the air. Growing your own food helps reduce our reliance on food transportation. Additionally, growing your own food means you won't be using pesticides like big farmers that can harm the environment and possibly our health. 
Beginner Tips For Growing Your Own Food
If you haven't ever determined if you have a green thumb, there's no better time to start than right now! Even if you fail, you won't have put that much money into the test and you'll probably still get some fresh fruits or veggies to enjoy. Here are a few beginner tips:
Start small. Don't go full force into it until you feel comfortable. Plant things you really like to eat and go from there. 
Find a spot with sunlight. You want to pick a spot for your small garden that gets at least 6 hours of good sunlight per day. 
Consider a raised garden. A raised garden bed allows you to control the soil and nutrient blend as well as keep most of the weeds out. Ultimately it's an easier process for a beginner. 
Find out what grows well in your region. You can do a little Google research or you can talk to farmers in your area to see what goes well in your region and when to plant and harvest the best crops. 
Read more about gardening. Check out my post, Top Gardening Tips for Beginner Gardeners to help get you started. 
Soil I Recommend for Raised Garden Beds
I moved from Northern Utah where the soil was rich and loamy to hard clay here in Southern Utah. This clay soil has been an adjustment. But, the good news is, this year I have planted more seeds and plants than ever before. Yay, for good soil and worm-castings. If you can't find at your local nursery or big box store the soil I have shown you, don't be afraid to ask one of the trained staff what will work in your area.
This is what I bought: Dr. Q's Organic Vegetable & Herb Planting Mix. I also like to use Organic Worm Castings. I put 1/3 of a bag in each 4-foot square raised garden bed. I put a new bag of Dr. Q's soil in each raised garden at the beginning of each new planting year and use a small pitchfork to turn the soil.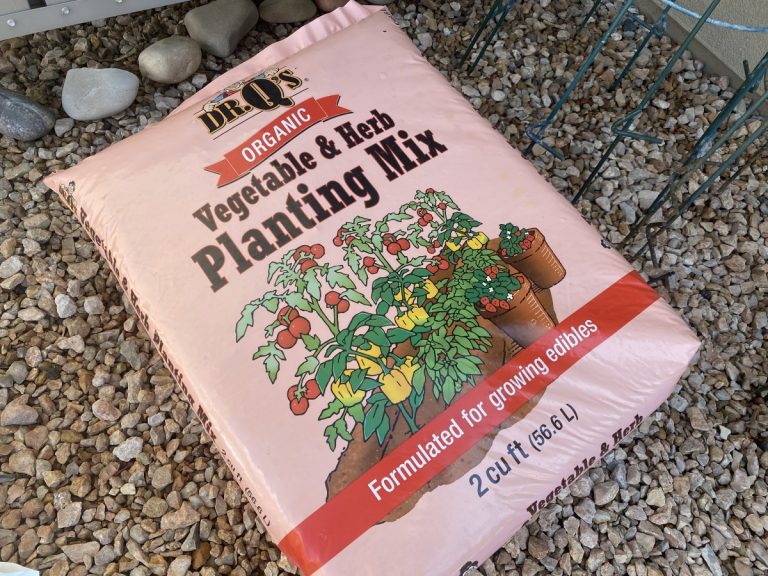 The Soil I Recommend for Containers-Pots-Buckets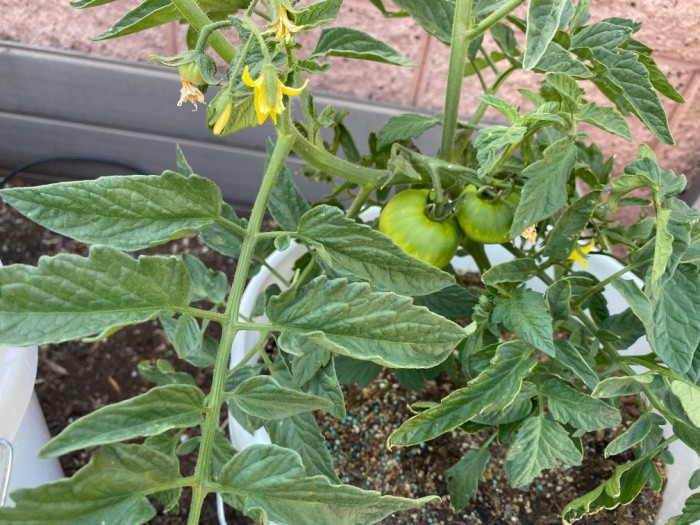 Please look at buying soil meant for container gardening. It contains what you need to be successful using buckets, containers, etc. I was able to buy Dr. Q's Potting Soil for Containers. This soil looks comparable if you can't find it where you live. Container Soil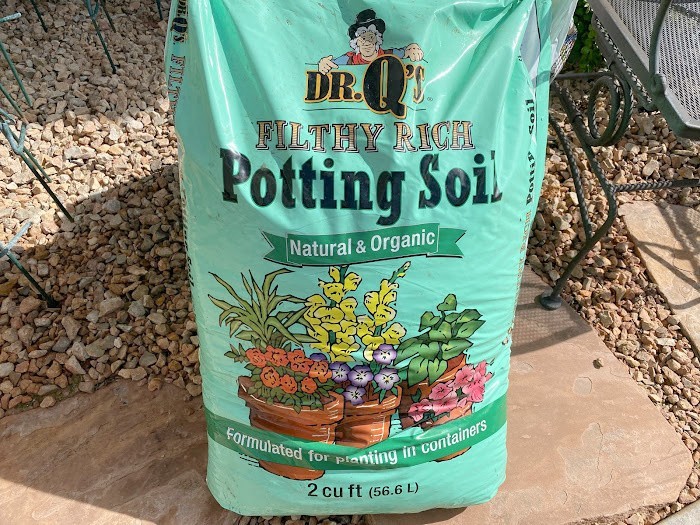 Learn More About Growing Your Own Food
Whether you are a beginner, or just need some motivation, I have a plethora of information about starting your own garden. I highly encourage you to check out my other blog posts below:
In addition to my gardening posts, I encourage you to check out all my posts to learn what to plant and when by zone (1-10)! Here's a list:
Final World
Luck favors the prepared. In our lifetime, we may always be able to buy our food from the grocery store, but we also may not be able to. Food is vital for our survival just as much as water. We can live without all the comforts of society, but we can't live without food. Knowing how to grow your own food and passing it on to your kids is absolutely essential, even if we are only supplementing the total amount of food we need. If you aren't sure how to get started, leave a comment below, and I will help you out! May God Bless this world, Linda