Spinach Smoothies For Breakfast-Lunch-Dinner
Have you tried making some spinach smoothies? These can be made with milk, almond milk, rice milk or coconut milk. I prefer making mine dairy-free, so I only make mine with water. I use my "good water" via reverse osmosis. That baby cleans out all the chemicals I don't want in my body.
You may or may not know this, you can freeze your spinach leaves for smoothies. Here's the deal, if you can see you won't be able to eat all that spinach from the garden, that's okay. Wash it, pat it dry and freeze it in freezer bags. I use a gallon-size baggie. Here's the post I wrote a few years ago: Freeze Spinach
Be Careful with Medications
Please keep in mind if you take certain medications, like blood thinners, I realize you may not be able to make these. I'm so sorry. It's crazy if I eat a spinach salad every day, or make a smoothie every day, my cholesterol goes way down. I'm not a doctor, nurse, or anyone in the medical field, just so you know. You need to eat or drink what's safe for you.
When I was growing up my mother used to make cooked spinach and I did not like it. But in smoothies, there is no flavor! I can't tell the smoothie has spinach in it. Only the green color tells me. I don't use sweeteners in my spinach smoothies, the fruit is sweet enough for me. I have seen the workers at Costco use Agave in theirs when demonstrating blenders, and they tasted great.
It may sound like I work for Costco, I don't. It's the only store where I live that has a lot of organic food, or it seems that way. Now, one trick you may want to consider is to watch for a roadshow at Costco or Sam's Club when they are selling blenders. I have seen both Vitamix and Blendtec blenders a few times a year at discounted prices. When you decide to make some spinach smoothies make sure your blender has a motor that can handle some of the foods listed below. No one likes a motor to burn up.
Fruit In Season
One really great thing is using the fruit that is in season each month during the year. Although I typically purchase frozen organic fruit from Costco so I can make my smoothies all year long. Oh my gosh, they have organic frozen blueberries, peaches, strawberries, mango, cherries, and mixed berries. I never have any waste because they are frozen. Mark and I repackage the berries into smaller bags. It's easier for me to handle a smaller bag of fruit. You can use your vacuum sealer, but I use my fruit too quickly. I opt for the quart-size freezer baggies. Vacuum Sealer by Linda
Let Them Thaw A Little
This may help you if you use frozen fruit and bananas. I start with the blender pitcher and add about 2 cups of water. Then I add the frozen strawberries and bananas. Next, I place the frozen or fresh spinach on top. Now, I go write for about a half hour and let the mixture soften a little. It's still cold when I blend it and I rarely have to add any ice cubes. This is my drink to start my day. It's so yummy!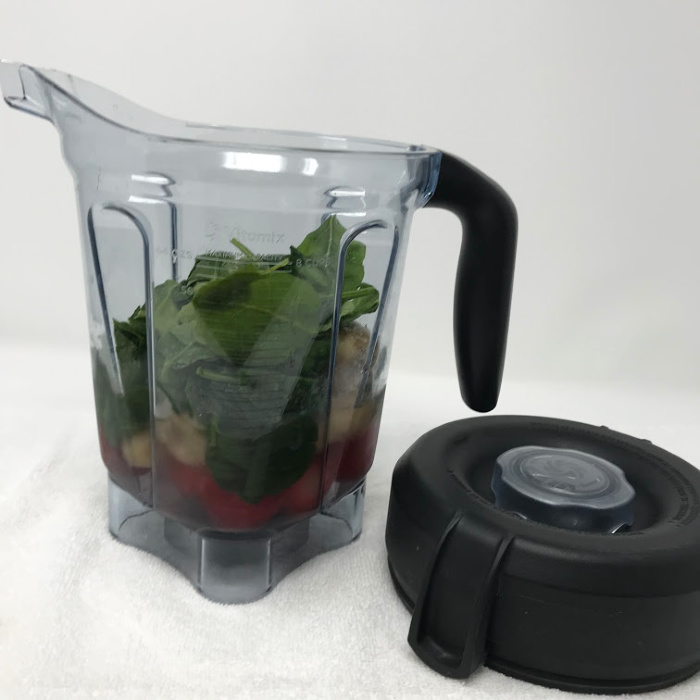 Spinach Smoothies-Ingredients
Spinach
Lemons
Limes
Apples (cut into quarters)
Oranges
Blueberries
Apricots
Peaches
Pineapple
Bananas
Strawberries
Blackberries
Raspberries
Grapes
Carrots
Celery (cut in pieces)
Cucumber (peeled)
Kale (it's too strong for my taste, but it's healthy)
Avocado
Tomatoes
Nut butter
Nuts
Sweetener of choice (optional)
Protein powder of choice (optional)
Recipe For Spinach Smoothies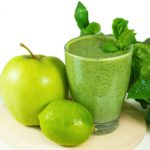 Spinach Smoothies by FSM
Ingredients
2

cups

spinach

1

cup

fruit (berries, peaches, apples (cut into quarters), pineapple, or apricots, etc.)

1/8

cup

chopped carrots, celery, or peeled cucumbers

1

banana

2

cups

liquid, water, almond milk, or coconut milk, etc.
Instructions
Please use a heavy duty blender or you may burn up the motor. I start with the liquid, then add the smallest pieces of vegetables, then the fruits and top off with the spinach. It's easier on your blender if the smallest food items are down by the blades. Blend until smooth, serve cold. If you want it colder, add a few ice cubes and blend again.
What Can I Serve With Spinach Smoothies?
Hard-boiled eggs
Scrambled eggs
Eggs over easy
Fried eggs
Wheat toast
Snack on nuts
Fresh fruit
Fresh vegetables
Biscuits
Waffles
Final Word
It's all about eating healthy these days for Mark and me. Please let me know if you make spinach smoothies and what you put in yours, I love to hear from you. Stay safe and keep on prepping. May God bless this world, Linda