How To Make The Best Crepes A Lot Healthier
Do you want to make a healthier version of crepes? Today I experimented and I am so excited to share the recipe with all my readers. Who doesn't love crepes? You can choose any fruit, pudding, custard and whipped cream to top your crepes. Yep, I am in love with these crepes!
I have been wanting to try making my old family crepe recipe I grew up with (we called them Swedish Hotcakes) with some healthier ingredients. My daughter, Heidi was here so we started to experiment: vegetable oil exchanged with coconut oil, plain sugar traded out with honey, woohoo! We all loved the new version!
Healthier Crepes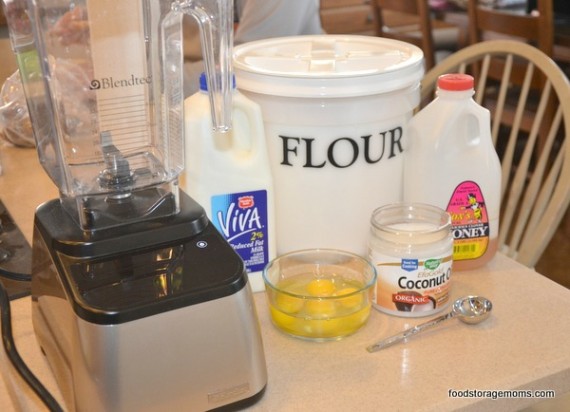 I started with my Blendtec blender and dumped all the ingredients in and turned it to the "batter/whisk" option! You can also use your whisk to stir the batter! So easy!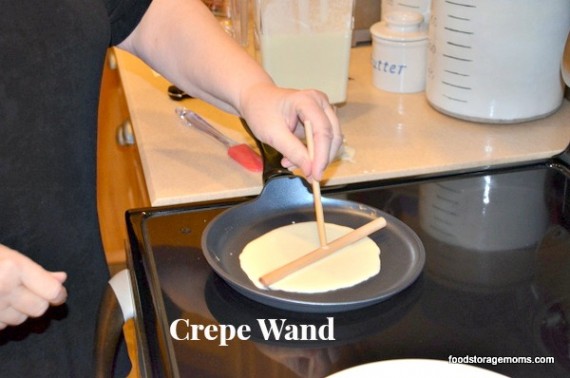 I heated the crepe pan and poured 1/2 cup of batter into the pan and twirled it around with a crepe wand. You don't need one, I just like using this new kitchen tool! *Grease pan if needed. This is the crepe Wand I use: Perfect Size Crepe Spreaders (Handmade in USA) By Cucina Galli (Variety 3 Pack)
. My daughter, Stacie makes her yummy crepes on an electric griddle. She scoops a 1/2 cup of batter on to the hot griddle and spreads the batter very thin with the measuring cup. She bakes two to four at a time. She uses an electric griddle as we would use for pancakes or grilled cheese sandwiches.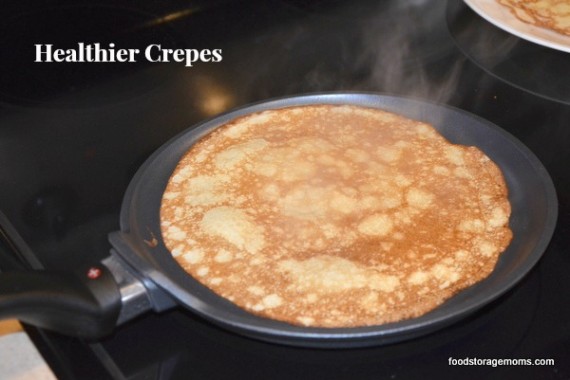 Here you can see that we have flipped the crepe and will now cook the other side for about 15-20 seconds…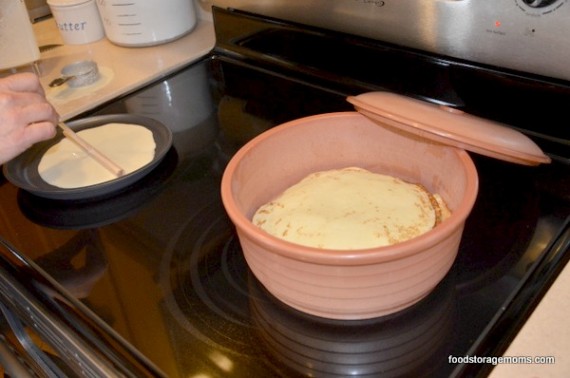 We use this tortilla warmer for tortillas, pancakes, waffles, and of course today we used it for our crepes! This is my favorite warmer: Norpro Tortilla Pancake Keeper
. I've listed below our favorite topping choices, you may have others you would like to try. No wrong answer here, most any fruit of choice is the right one.
The kids particularly like to add the toppings, and they will sometimes mix and match by adding some items together, like strawberries and bananas. Anytime you can eat fresh fruit, particularly now the summer fruit harvests are taking place, you can feel good that you're looking out for your loved ones by serving healthy and delicious breakfast items or desserts for other meals.
Toppings For Crepes:
1. whipped cream
2. bananas
3. raspberries
4. blackberries
5. strawberries
6. peaches
7. apple pie filling
8. blueberries
9. Nutella with bananas
10. Lemon curd
I might need to plan a luncheon at my house and make these crepes for friends! Let me know your favorite toppings for crepes.
Homemade Healthier Crepes
Homemade Healthier Crepes
Ingredients
3

Eggs

3

Tablespoons

Coconut Oil

6

Tablespoons

Honey

1-1/2

Cups

Flour

1-3/4

Cups

Milk
Instructions
Heat the crepe pan and pour 1/2 cup of batter into the pan and twirl it around with a crepe wand. Cook until lightly brown about 40 seconds and flip it over and cook the other side for about 15-20 seconds.