Quick And Easy Way To Freeze Fresh Spinach
I love this quick and easy way to freeze fresh spinach! One day I was at my friend Kendra's house and she was grabbing some spinach out of the freezer. I asked her "you can freeze spinach?" Kendra mentioned that when she can see that she won't be able to eat the spinach before it goes bad she throws it in the freezer. That was about four years ago and now I tell everyone I know who makes smoothies to just freeze their spinach. I like to freeze mine in one-quart bags because it holds almost the perfect amount that fits in my blender.
I use a salad spinner to wash and dry the spinach before placing a large handful into the quart size bags. Ziploc Quart Freezer Bags – 54-Count
You can see the little bit of water that was spun out of the salad spinner in the small glass bowl above.
How To Freeze Fresh Spinach: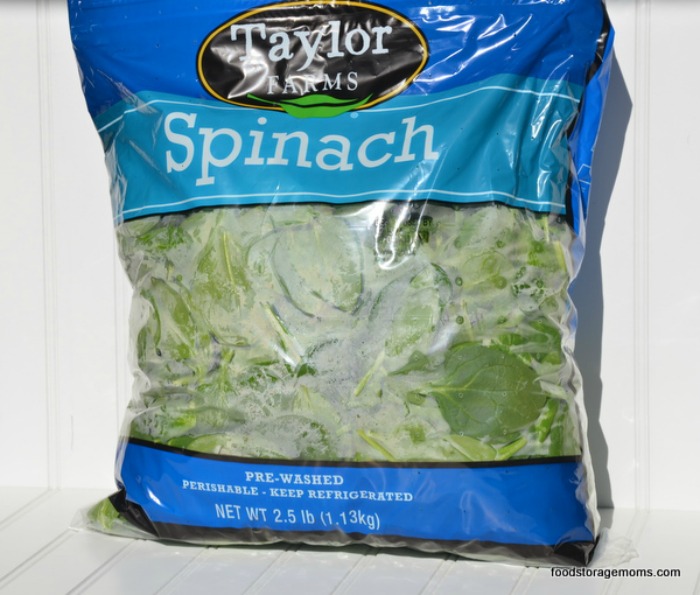 Okay, out of this 2.5-pound bag I made eight bags to freeze for smoothies. I do this because this large bag costs $6.00 plus tax at Costco. Did I say cheap…..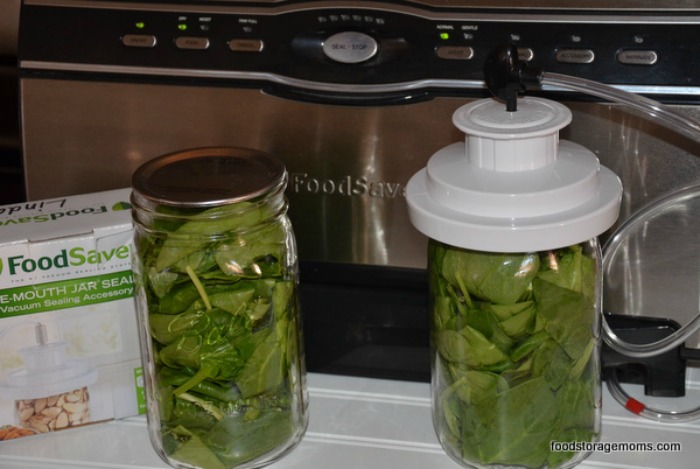 I also filled two jars crammed full of spinach to save for two other meals. I didn't want to freeze the entire bag of fresh spinach. The smaller ready-made bags of spinach cost about $2.00 each at most stores, unless of course, they are on sale. My point here is take one hour and make your salads for the week. I left the spinach plain because I can add freeze dried fruit, fresh fruit, nuts, raisins, craisins, etc. Top the salad with my homemade poppy seed dressing below and dinner is ready in no time. Please let me know if you have tried freezing your spinach…I love to hear from you!
Poppy Seed Dressing by Food storage Moms
Ingredients:
1/2 cup white vinegar
1 cup oil
1/2 cup sugar
1 tsp. dry mustard
1 tablespoon poppy seed
Instructions:
Combine all of the ingredients in a pint mason jar or similar size container. Use a whisk to mix the ingredients. This is better if made the day before serving.
Printable recipe: Poppy Seed Dressing by Food storage Moms
Quick and Easy Morning Glory Muffins
My favorite things:
Jarden 52505 Wide Mouth Ball Jar, 32-Ounce, Case of 12
Ball Jar 1pt Ball Mason Jars, Case of 12
Ball Regular Mouth Jar Storage Caps Set of 8
FoodSaver V3835 Automatic Vacuum Sealing System with SmartSeal Technology
FoodSaver Wide-Mouth Jar Sealer
My book: Prepare Your Family for Survival: How to Be Ready for Any Emergency or Disaster Situation