How to Prepare for a Food Shortage
Just a few short months ago when the entire world was first ensnared by the pandemic, we did get a small glimpse of what empty grocery shelves actually looked like.
To me, it brought an eerie feeling that our lives were more fragile than we could have imagined. Many families were completely unprepared. Keep reading to discover how to prepare for a food shortage.
How to Prepare for a Food Shortage
Now, just imagine for a moment, if a major disaster like a flood, hurricane, or EMP attack were to strike your area, think about the effect that it would have on your food supply.
It's very likely that it would have a more devastating impact than you ever thought. It might be a reality where buying food would come to a screeching halt. That's pretty scary to think about, and it's not something that should be scoffed at.
Following a disaster, you don't want to find yourself at your local grocery store when it becomes the center for stealing and looting, or if it's even left standing for that matter. I was amazed to see how quickly the store shelves became empty at most of the local grocery stores shortly after the pandemic lockdown took place.
It's critical that your family is prepared long before the storm. Here's how you can properly prepare for a food shortage.
Take a Current Inventory
If you were to take a peek in your pantry right now, about how long would your family be sustained with the food on hand? My guess is not much more than one to two weeks' worth of food, if that.
That might not be enough if your situation becomes desperate. Do you have food that everyone in the family likes to eat? You might want to check and see whether your food supply is nearing the end of its life based on the "best if used before" date. It's time to take that inventory and bump it up a bit.
I had these free printables made if you can use them: Tracking Food Storage
Building a Food Supply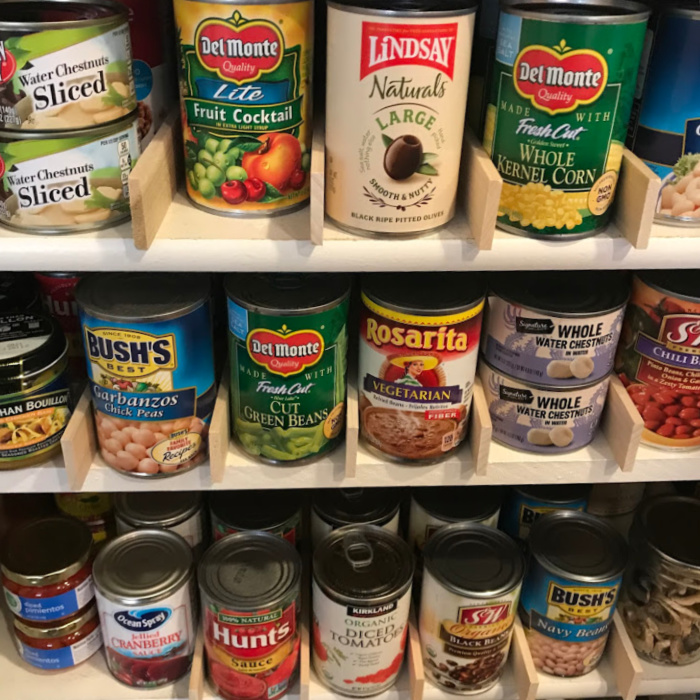 When you're preparing for an extreme scenario, I'd encourage you to stock up at least a 3 month supply for you and your family.
That might sound expensive (and it can be), but you don't have to feel pressured to come up with this type of reserve during only one grocery shopping visit.
Do so a little bit at a time. Every time you head to the grocery store make it a habit to set aside a number of canned and dried foods that you can add to your supply.
Here's some Canned Food I Highly Recommend that you should consider stocking. All of them can last for a fairly long period of time and they have plenty of protein and nutrients to keep your family going.
If later on down the road you have enough resources and decide to establish a supply that could last for a whole year, go for it. Just make sure that you keep rotating through your stock and using it up before it goes bad.
Learn to Cook From Scratch
Did you have a grandmother or your own mother who could whip up just about anything while using the least amount of ingredients? Not only was it full of substance, but it actually tasted good too.
Maybe you didn't spend the time to acquire that gift, but it's not too late. If you missed these great posts please check them out: Cooking From Scratch 101 or How to Save Money Cooking at Home
Stock Your Freezer with Meat
If you happen to be a big meat eater, having to go cold turkey would not be a pleasant experience (no pun intended). Even if you are still able to find meat at the grocery store following a major disaster, you may notice a huge spike in prices.
To solve this dilemma, stock up your freezer(s) with meat that you thaw as needed. Just be sure to regularly check that your meat is being rotated and used up in time. You may want to check into a generator to safeguard that freezer and the stored meat in case you lose power in your neighborhood.
Start a Garden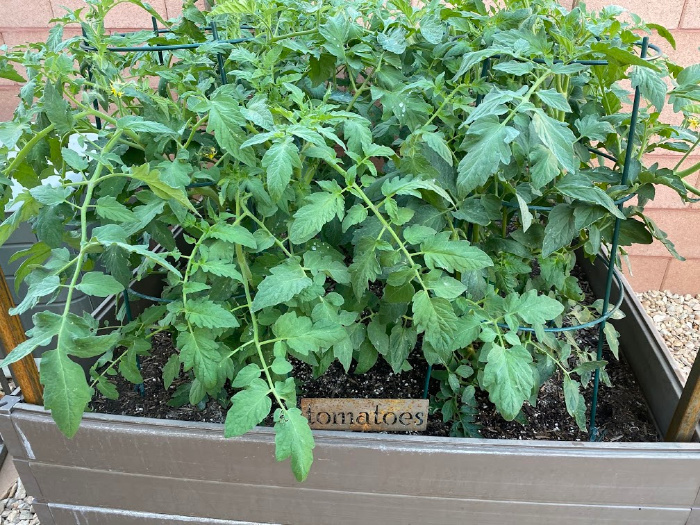 It would also be wise to consider having a garden in your backyard filled with fruits and veggies that could help sustain you in the aftermath.
This ensures that your family members are getting the nutrients they need when it becomes impossible to find products on the shelf. In case you missed this post: Fruit Trees: The Ones You Need To Grow
It's also just a great hobby to have it growing, and it's fun to see your garden produce good food to eat. A few fruit trees would also be great, if you have the room in your yard.
When winter comes around, think about growing a small garden indoors. That way you're able to add an extra growing season while bulking up your supply.
Please Check Out What To Plant Each Month:
Storing Your Produce
When it's time to harvest your produce, you'll need to have a way of storing it to last the winter. You probably don't have a root cellar that you could depend on, but a basement that's cool and dry would work great. Here's more information on how to properly store certain types of produce.
One of my readers told me about these vegetable and fruit containers and I love them. Vegetable Containers for the Refrigerator
Preserving Food
Another trick your grandmother probably did was to preserve her food by canning. Canning and preserving are great ways to enjoy your garden during the rest of the year. I highly recommend following the USDA Canning Guide. Hopefully, you can still get this book. USDA Canning Guide 2015.
It's the one I received when I attended My Master Canning and Preserving Classes. I've been canning for over 50 years and I learned all the new issues with the acidity of fruit and vegetables we see produced today.
Home canning of fresh fruit and vegetables seems to make them taste much better than canned goods you buy from the store. It's also much more enjoyable because of the love and care that went into the process. It's just one more way to be ahead of the game if a food shortage were ever to happen.
I do like smaller cans of freeze-dried or dehydrated food. Thrive Life has what they call: Freeze-Dried Food Pantry Size Cans For Emergencies
Having the Right Tools
When it comes to a food shortage, the first thing that you worry about is what you'll have available to weather the storm, if you will. But don't forget about having the tools to make those meals possible. Be sure and have at least one can opener, and preferably more than one. Check this out: Can Opener
Whether it's cooking utensils, a can opener, or garden cultivating tools, don't be left without what you'll need. A multi-tool would also be very beneficial to have under these circumstances. Now this is how you prepare for a food shortage.
Final Word
If a disaster were to ever strike your city, at least you'd have the comfort of knowing that you have enough food to provide for you and your family until conditions improved. Think about how much worse your situation would be if you didn't prepare ahead of time.
Have you ever survived a disaster and your food supply became a major issue for you and your family? How did you all manage, and what other advice would you give to others?
Please keep prepping, we must. I sure hope people realize the government can't take care of everyone. May God bless this world, Linda
Copyright Images: Grocery Store Deposit photos_204368848_s-2019