Cooking from scratch can sometimes be overwhelming. There's more to cooking from scratch than grilling a hamburger on the grill. It can be using a recipe or just cooking the way that comes naturally to you based on your diet and what's in your pantry. I remember watching my mom cook some of her recipes without a cookbook. It's because she made that certain recipe just about every week or two.
When I was growing up, my family didn't eat gourmet meals, but we learned to cook from scratch using basic items from the pantry, refrigerator, or freezer. Oh my goodness, I'm so glad my mom taught me to cook from scratch when I was just a kid! I know I have saved thousands of dollars over my life just because I know how to prepare real food for meals from the items I store in my home.
In case you missed this post, 10 Rules for Organizing Your Pantry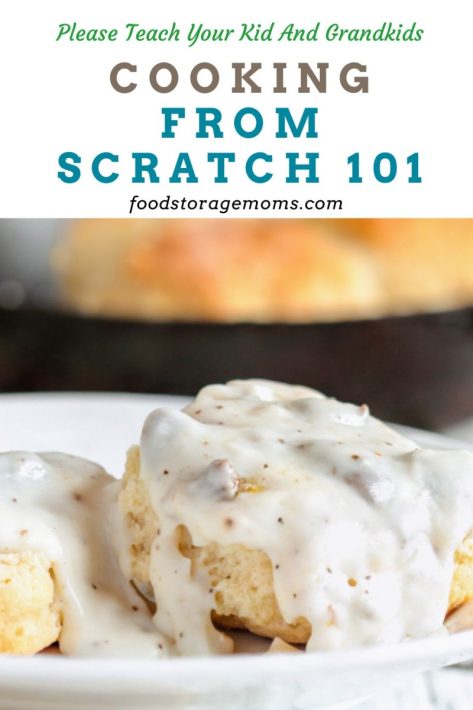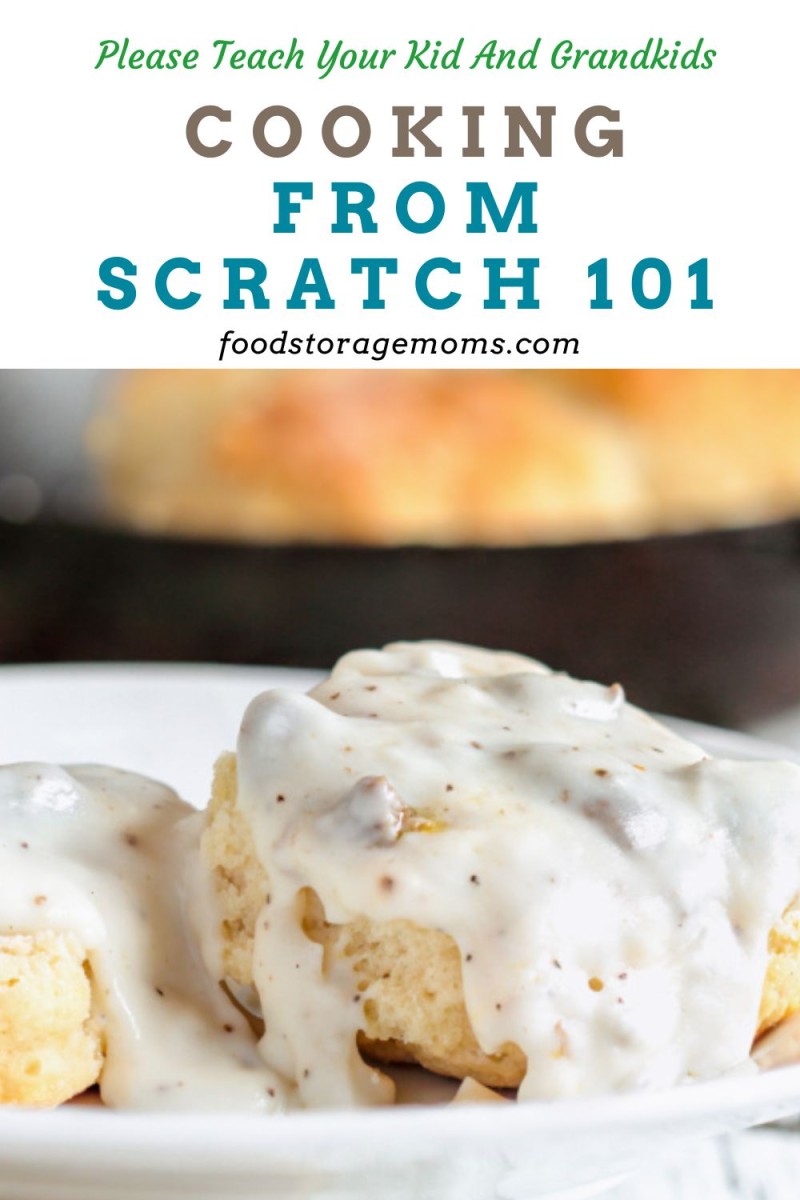 Cooking From Scratch Storage Items:
These are a few of the things I must have in my home at all times. Please keep in mind, when something I use all the time goes on sale, I stock my freezer, fridge, and pantry.
Also, today's post is not about any particular diet, like The Keto Diet, Atkins, Vegan, The China Study, or whatever approach to eating that seems to have become so popular. Today is about saving money and knowing what you are cooking from scratch is good for you. In other words, good wholesome food is what I strive for when scratch cooking. Many of the items listed below I would consider staples since we should all have them on hand.
The Freezer:
Butter: in quarters, I only buy salted butter, that's how I roll.
Bacon: thick, center-cut bacon.
Frozen peas, chopped onions, and bell peppers: I never throw out wasted veggies from the fridge anymore because I monitor what is in my veggie drawer, other uses for it while in decent shape, or freeze it before it goes bad.
Meat: I buy discounted meat in the meat section every six months. I stock up BIG time. Monday morning the grocery stores like to put out fresh meat and unload the meat that didn't sell over the weekend. If you time it just right, the butcher brings out rack after rack. If the price is right, grab a basket and start throwing them in.
Flour tortillas: I buy them from Costco and divide them into six in each bag (gallon bags). They freeze really well for future meals. Be sure to take them out in time to thaw for use at the planned mealtime.
Corn tortillas: also freeze really well, just divide them into bags with the number of tortillas you will use for a casserole or just for tacos. I freeze 12 in each quart-size bag.
Broccoli: I make chicken and broccoli a couple of times a month, so I like to keep a few large bags of broccoli in the freezer for casseroles or to eat in a salad. Again, take out in time for meal prep.
SAF Yeast, Dough Enhancer, and Wheat Gluten: I purchase enough for a couple of years and store it in the freezer. I need these to make my bread, dinner rolls, cinnamon rolls, and French Bread several times a month. They come in fairly small packages, so the storage space really isn't an issue.
Stocking The Pantry:
White bread flour or all-purpose white flour
White sugar, brown sugar, and powdered sugar
Honey
Lemon juice
Salt
Oil: vegetable, olive, and coconut oil
Baking Soda
Baking Powder
Oatmeal
Mayonnaise and Miracle Whip
Mustard, Barbecue sauce, and Ketchup
Beans
Unsweetened cocoa
Popcorn
Vanilla
Spices like chili pepper, Cayenne pepper, sage, sweet basil, etc. We all have our favorites, right? In case you missed this post, 33 Essential Spices I Recommend Stocking Up On
Canned chicken
Canned tuna
Maple Syrup
Peanut butter
Jam
Salsa
Spaghetti sauce
Tomato sauce
Tomato paste
Diced tomatoes
Chicken and beef bouillon (Better Than Bouillon brand)
Cream of chicken soup
Cream of tomato soup
Chicken noodle soup (just enough for emergencies)
White rice
Pasta
Gelatin
Canned fruits
Canned vegetables
Corn syrup and Sweetened Condensed Milk (to make caramel corn)
Vinegar: white, apple cider, and Balsamic
Potatoes
The Refrigerator:
Eggs
Milk
Butter
Cream, sour cream, cottage cheese, and cream cheese
Cheese: blocks of cheddar, shredded cheddar, and shredded Mozzarella
Fresh fruits and vegetables, when in season
Celery Stalks
Kitchen Tools We All Should Have:
Bosch Bread Mixer, Kitchen Aid 6-Quart Mixer, or Zojirushi Bread Maker
Whisks
Spatulas
Griddles, waffle maker
Pressure cooker – Instant Pot
Soup Pot
Frying Pans
Dutch Ovens
Cookie Sheets
Muffin Tins
Food Processor
I'm looking for new recipes all the time where meals can be prepared from scratch. Consider making this white sauce, you'll love it.
Cooking From Scratch Recipes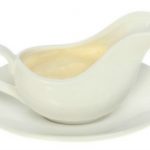 White Sauce by Food Storage Moms
Ingredients
1

cup

butter

1

cup

flour

1/2

gallon

of milk

Salt and Pepper to taste

Sugar optional
Instructions
Melt the butter, add the flour and quickly start whisking it. This makes a roux. Once it's smooth and thoroughly mixed, add the milk and keep on whisking, until smooth. This is good for making mac and cheese, Cream Chipped Beef and even gravy.
Some Meals You Should Try With My White Sauce:
Mac and cheese: you just add about two cups of grated cheese, and stir until it's melted and creamy. Add some cooked and drained macaroni, and stir until smooth.
Creamed Tuna on toast or biscuits: just add a can of tuna (drained) to the white sauce. Serve with peas.
Chicken a la King: add some leftover chopped chicken (2 cups) to the white sauce, 4 ounces of chopped pimentos, and some mushrooms. Serve over cooked rice.
Creamed Chipped Beef on toast or biscuits: add two 4.5-ounce jars of dried beef, rinsed, and chopped to the white sauce. Add a little sugar (optional) salt and pepper to taste.
Mushroom soup: add some sliced mushrooms to the white sauce and thin it with milk, if it's too thick. Salt and Pepper to taste.
Cream of potato soup: add cubed cooked potatoes to make creamy potato soup. Thin the soup with a little milk, if it's too thick.
Sausage gravy: fry and crumble a small package of sausage and drain it, then add it to the white sauce. Serve over hot biscuits.
Yes, we can make great meals at home with these delicious recipes. There is something special about making our own meals and not just serving packaged foods from the store. If you like shrimp, give this shrimp cocktail sauce a try the next time you entertain.
Shrimp Cocktail Sauce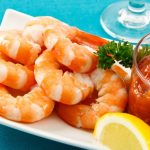 Shrimp Cocktail Sauce by Food Storage Moms
Ingredients
1-1/2-2

cups

Ketchup

3

tablespoons

brown sugar

1

teaspoon

dry mustard
Instructions
Combine the ingredients and mix until creamy. Refrigerate after mixing. Serve with shrimp and celery sticks.
Tartar Sauce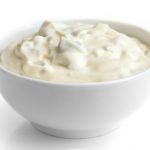 Tartar Sauce by Food Storage Moms
Ingredients
1/2

cup

mayonnaise

1

tablespoon

lemon juice

2

tablespoons

dill pickle relish

1

tablespoon

minced onion

1

tablespoon

parsley

Dash of Worcestershire Sauce
Instructions
Combine the ingredients together and mix until smooth. Serve with fish sticks or grilled fish of your choice.
Caramel Sauce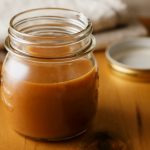 Caramel Sauce by Food Storage Moms
Ingredients
2

cups

brown sugar

1

cup

butter

1/2

cup

corn syrup

1/2

cup

water
Instructions
Combine the ingredients in a saucepan and bring to a boil. Simmer about 2 minutes. Pour over cakes, banana bread, and puddings.
How To Make Gravy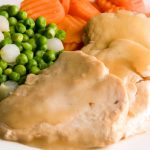 Linda's Homemade Gravy
Ingredients
1

cup

Turkey, Chicken, or Beef Drippings

1-2

cups

of Flour

1

quart

Water or Milk (I use water more than milk)

Salt & pepper

Sugar
Instructions
I use the pan that the turkey, chicken, or beef was baked in with the "drippings" and bring the liquid to a boil. If you have very little juice or drippings, add some water. Now, I can't give you exact measurements because this depends on the size of a turkey, chicken, or roast you purchased and how many drippings are available. Over time, with experience, you'll learn.

I take about 1-2 cups of flour put it in a quart jar with cold water and shake it like crazy.

I slowly add this mixture to the hot boiling turkey, chicken, or beef drippings. Use a whisk and stir constantly.

I have a quart pitcher with cold water to add to this pan as the gravy thickens. I add water until it's the consistency I prefer. Not too runny, but not too thick.

I add salt, pepper, and sugar to taste. Yep, it's the sugar that brings out the best flavor. Of course, it's optional.

If you have some lumps, no worries, bring out the hand mixer. The flavor is fabulous and so easy to make.
Final Word
I hope my post today helps someone learn the joy of cooking from scratch. I tried to write down everything that I could visualize in my freezer, pantry, and refrigerator. I probably forgot an item or two, but I will add them as I remember.
Let's teach the world to eat at home again. Teaching people to cook, set the table, learn manners at the table, and clean up as a family can't be done through a fast food drive-thru. Part of the fun, and challenge, is to plan ahead and use a list when you grocery shop. It saves you money and prompts you to look ahead at the week's meals and how best to prepare them. Please let me know the items you use that I may have missed and I'll add them to today's list.
It's about teaching the next generation the skills we learned as a child. Thanks for being prepared for the unexpected. No one can take care of your family as well as you can. May God Bless this world, Linda
Copyright Images: AdobeStock_199304079by Magdal3na, Biscuits and Gravy AdobeStock_287776384 by Stephanie Frey