Your Car Needs Emergency Items For Survival
Your car needs emergency items for survival because, as you know, we are hearing about Hurricane Matthew right now, and that's a huge concern for millions of people in the path of this horrific storm. I have been posting on Facebook and Instagram to keep your gas tanks above 3/4 full instead of my usual above 1/2 full. I have been watching the news and I can see miles of cars lined up outside gas stations and hearing the gas stations are empty all over the area. It has been said on the news that water was the first thing that became scarce in grocery stores.
In addition to the Hurricane Matthew disaster that should hit the states tomorrow or sooner, this can happen where you live. It may not be a hurricane, but today up north in Salt Lake City, Utah, the main freeway had an accident involving a semi tanker full of dangerous chemicals. The accident that triggered the tanker to roll resulted in the freeway being shut down for seven hours. Yes, the TV channel I was watching showed people parked and walking around their cars. No way to get water, food, or snacks or use the bathroom or change a diaper if you didn't have a few extra ones in the car.
Emergency Items for Your Car
Car, truck accidents, snowstorms, ice storms, etc. and traffic is at a standstill, literally. I put this list together quite some time ago, but I think we all need a nudge to remind us to put a few things in a car should an unexpected emergency happen. I am putting together a "food-water" container as well. This one is just a Car Emergency Kit. Please tell me any ideas/items you would add to this list. We are here to help each other to be prepared for the unexpected. Food Storage Moms Car Emergency Kit list. (printable). Please remember your important documents and pet vaccinations, you will need them, I promise.
Emergencies or disasters/events can strike at any time, so having certain items in your vehicle can be lifesaving. Place items in a backpack, gym bag, or some type of container. Be careful about storing items that may be damaged or compromised in extreme heat situations. This is what I have in the back of my Honda CRV. It's totally secured and ready to use.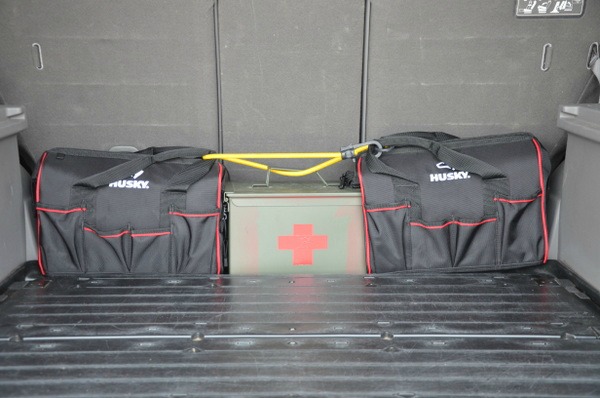 Car Emergency Items
Names and phone numbers of who to contact in an emergency 
Battery/crank-powered portable radio/extra batteries
Compass and maps; not everyone has GPS in their car or on their cell phones
Can of motor oil
Fire Extinguisher (5-pound ABC type)
Rags/paper towels
Shovel
Tire gauge
Toolbox
Window scraper for ice
Duct Tape
Bungee cords
Necessities for survival:
Water – snacks
Blankets
Jackets /sweaters
Emergency cash: approximately $50.00 in small bills
First Aid Kit
Baby Wipes
Hand Sanitizer
Scissors/pens/pencils (not crayons-they melt)
Emergency toilet (#10 can, toilet paper, disposable bags, and tissues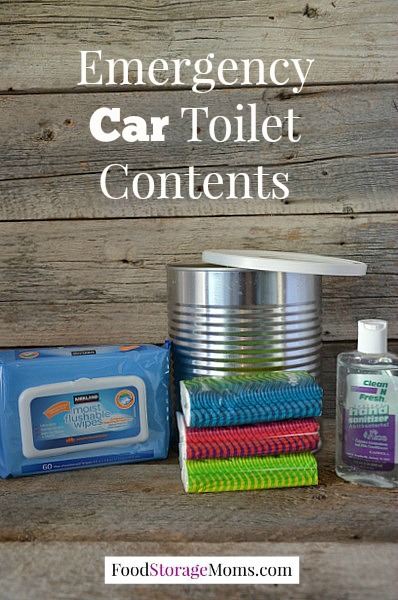 Final Word
Please pray for the world right now and the situations going on everywhere. Please pray for our country and the people all over the world. May God bless you for being prepared for the unexpected. May God Bless this World, Linda
Prepare Your Family for Survival: How to Be Ready for Any Emergency or Disaster Situation