The Very Best Zucchini Cake Recipe
Today I'm sharing my friend, June K's zucchini cake recipe. Thank you, June! Have you ever just wanted to make something yummy? This is The Very Best Zucchini Cake you will ever have. It's scrumptious in so many ways and you can make it right in your own kitchen.
Is there anything better than a slice of zucchini cake slathered in cream cheese frosting? I can picture Mark and I having a piece of this right now. We've always enjoyed eating a slice of cake together, but nothing beats cake made from zucchini.
Best Zucchini Cake Recipe
I think we've all had zucchini cake of some sort growing up, just like we've all had blueberry or banana bread. They are all staples in our homes. The next time you have leftover zucchini sitting around make sure you take the time to make this delicious bread! Now let's dig in, shall we?
Kitchen Items Needed:
Zucchini Cake Recipe
I think some zucchini cake recipes are harder to make than others. I'm all about making an EASY recipe so that we can all get back to our regular lives. We all have kids and grandkids that we want to enjoy, right?
Step One
Last summer I grated a whole bunch of my homegrown zucchini to freeze for the year. When you freeze your grated/shredded zucchini it looks awesome. But when you start to thaw it, it will lose some of the moisture.
I froze my zucchini with 2 cups of grated zucchini in each bag. But after draining you will lose some of the liquid.
If you are using fresh zucchini, you will just grate the amount you need for the recipe.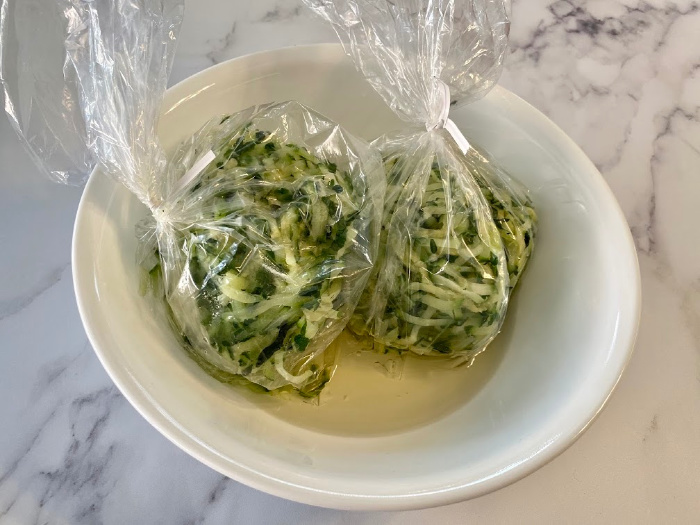 Step Two
I dumped the frozen bags (2 cups in each bag) into a colander to drain the liquid. It needs to be drained so we can start baking with it.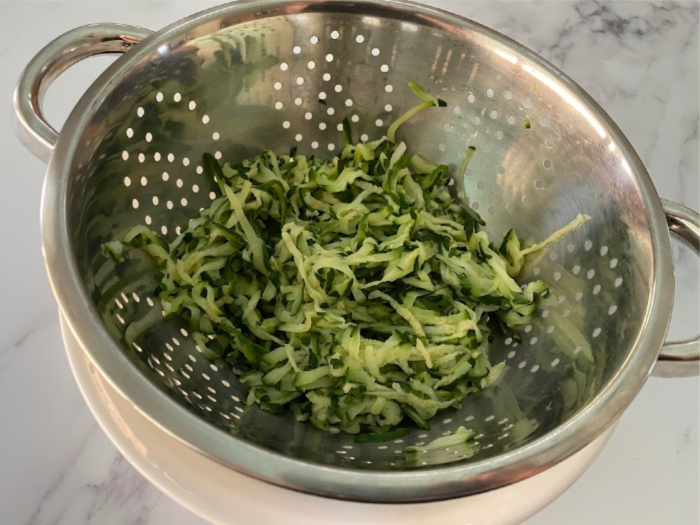 Step Three
Combine the sugar with the eggs and beat until smooth.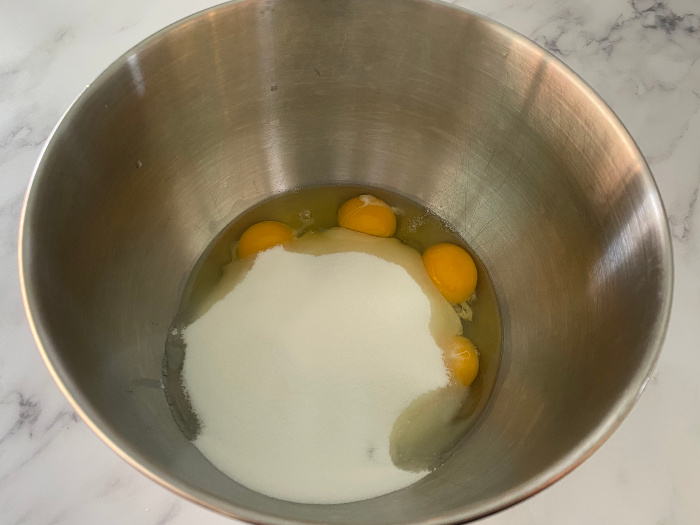 Step Four
Add the oil, mix until smooth. Add the spices to this mixture.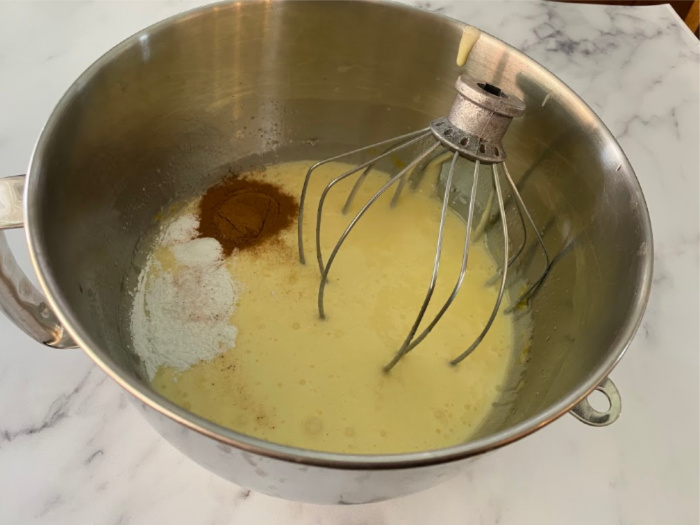 Step Five
Add zucchini, coconut, and nuts. Mix until thoroughly combined. Please note, I added the flour here by mistake, I goofed, but I kept mixing it anyway. It's all good.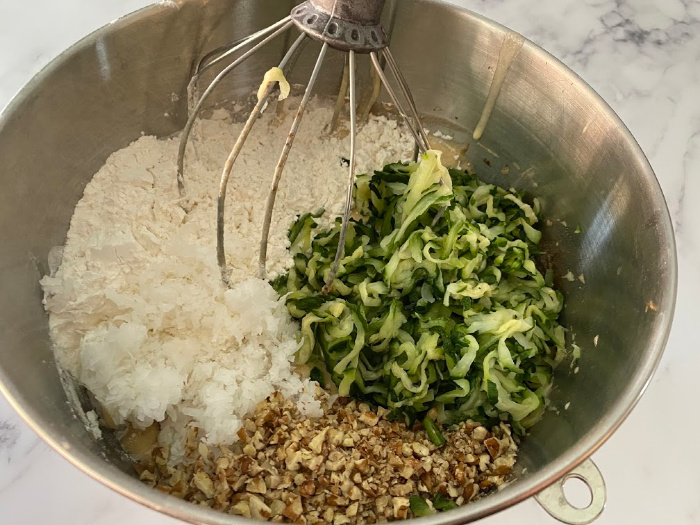 Step Six
Preheat your oven to 300 degrees, and grease your 9 by 13-inch pan. Spread the cake batter evenly into your pan. This cake needs to bake for at least one hour to one and a half hours, or until a toothpick comes out clean.
Step Seven
It's time to frost the cake with the icing. You can do it while the cake is hot, or at least warm. It's easier that way.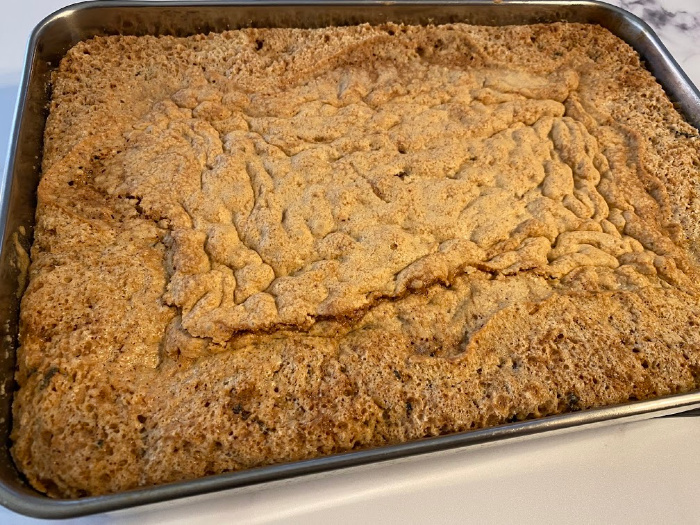 Frosted Zucchini Cake
The frosted cake tastes so delicious! We've found that although the cake tastes wonderful right out of the oven, it tastes even better the next day since it seems more moist.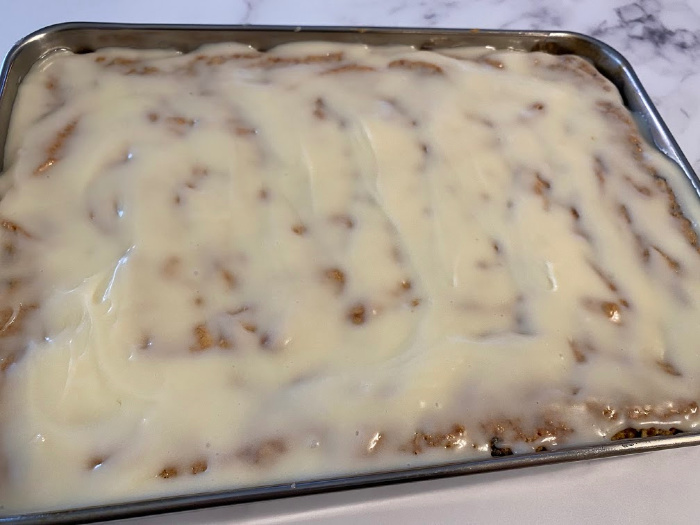 Zucchini Cake Recipe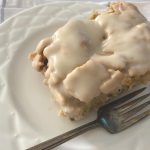 Zucchini Cake Recipe by June K. via Food Storage Moms
Ingredients
3

cups

sugar

4

large eggs

1-1/2

cups

vegetable oil

2

teaspoons

baking powder

1

teaspoon

baking soda

1/4

teaspoon

salt

1-1/2

teaspoons

cinnamon

3

cups

white flour (I use bread flour)

3

cups grated zucchini

1

cup

chopped pecans

2

cups

shredded coconut
Instructions
Preheat the oven to 300 degrees. Grease a 9-inch by 13-inch cake pan. Cream the sugar, and egg. Add the oil. Add all dry ingredients into the sugar and egg mixture. Beat well. Add Zucchini, coconut, and nuts. Mix until thoroughly combined. Spread evenly into the cake pan. Bake at 300 degrees for 1 hour to 1-1/2 hours. June's recipe said to bake one hour. I live in Southern Utah and one hour was not enough. Please use the toothpick test. If the toothpick comes out clean, it's done. Ice while hot with a cream cheese icing.

MY CREAM CHEESE FROSTING: 4-ounces cream cheese softened, 1/4 cup butter, softened, 1-1/2 cups powdered sugar and 1/2 teaspoon vanilla. Combine ingredients in a medium-size-bowl and use a hand mixer to blend until smooth.
Do I have to peel the zucchini for this recipe?
No, you do not have to peel them. Just grate it with a Salad Shooter or Food Processor or Cheese Grater. You'll love grating it for this recipe, it makes it so much easier to enjoy!
How do I store this cake?
This cake has cream cheese frosting so it needs to be stored in the refrigerator covered with foil or plastic wrap. There are also containers you can buy to store your zucchini cake!
How long can I keep this cake fresh?
If you keep it in the refrigerator it will keep for about a week safely. Make sure you put it in an airtight container. If you don't, moisture will get into it and ruin it.
Can I freeze a portion of this cake?
Yes, you can. I have frozen it with the frosting as well. Place the cake pieces in airtight containers and store them in your freezer for up to 3 months. This is great to do in the summertime, so you can pull it out whenever you're craving it most.
Can I use my frozen shredded zucchini?
Yes, you can. Please thaw the bags in the refrigerator the day before you want to make this cake. You will need to drain the zucchini in a colander because of the excess liquid from freezing. Measure the zucchini after draining the liquid.
Final Word
There is something so awesome about freezing your own shredded zucchini for this zucchini cake recipe, right? It's all about cooking from scratch and teaching our offspring to enjoy cooking at home.
After I taught myself to hand pollinate my zucchini here in Southern Utah, I finally got tons of it! Life is so good when you have a garden.
Zucchini: Everything You Need To Know