How to Prepare for the Second Wave of COVID-19
We all know that COVID-19 has affected not only us but the entire world. We don't need to regurgitate the news on this one, but what we do need to do is work to become better prepared. There may be a second wave of this virus in the fall as kids head to school and the weather gets cooler. We need to prepare our bodies to stay healthy and we need to prepare our homes with essential items that we saw vanish with the first wave. I just learned about this temporary tooth filling: Dentek Temparin Max Repair Kit
Keep reading to find out how to prepare for the second wave of COVID-19. Please check with your medical professional to make sure whatever you do is compatible with your medications and health restrictions. I am not a doctor, a nurse, or someone in the medical field. I'm a grandma and a mom with years of experience in treating my own family.
6 Ways to Lessen the Impact of the Second Wave of COVID-19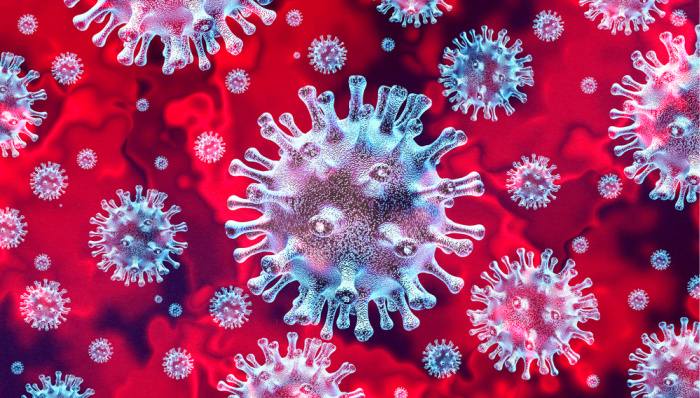 Some experts believe that there will be a second wave of COVID-19 this fall, or this winter. We don't have a vaccine available yet, and we still don't know everything about this virus. So, the best thing we can do is try to keep ourselves informed and lessen the impact based on our own actions. Here are 8 ways you can help lessen the impact.
Wash your hands. Keep washing your hands and try keeping them away from your face. If you can't wash your hands, be sure to use hand sanitizer. 
Practice social distancing. I still hug my loved ones, but I do think it is important to social distance, especially if you don't know someone or where they have been. 
Wear a mask. Many people hate wearing these things, but they aren't really effective if we don't all wear them. Masks help to keep your germs from spreading into the air as much. They don't completely keep all germs in, but it helps to keep a lot of them from getting into the air. If someone else is wearing one, and you are wearing one, it is much harder for those little germs to get through two masks. 
Stay home if you are sick. We are so used to just having to get it done whether we are sick or not, but it is important to stay home while you are sick. 
Plan accordingly. If you are planning for a trip, be sure to get insurance of some kind. You may need refundable airfare or reservations. 
Stock up on cold/flu medications. You won't want to run to the store while you are sick, so make sure you have everything you need. 
Related: Coronavirus: Are We Prepared for Winter
Keep Your Immune System Up
As you know, viruses of any kind wreak havoc on your immune system. And, whether we are worried about COVID-19 or not, it's always good to prevent getting sick in the first place. The best way you can prevent getting sick is to keep your immune system up! Here are some ways you can boost your immune system:
Don't smoke.
Eat a diet high in fruits and vegetables.
Exercise at least 30-minutes per day.
Keep a healthy weight.
Drink alcohol in moderation.
Get enough sleep. Try to get 7-9 hours per night.
Minimize your stress. Stress can lower your immune system.
Take vitamin C everyday.
Foods that Boost Your Immune System
Eating the right foods is a great way to build your immune system. So, stock up on the following foods to keep your immune system as healthy as possible:
Citrus fruits like grapefruit, oranges, clementines, tangerines, lemons, and limes.
Red bell peppers
Yogurt
Almonds
Sunflower seeds
Papaya
Kiwi
Poultry
Shellfish
How to Prepare for the Second Wave of COVID-19
In addition to reducing the chances the wave may catch up with you, and keeping your immune system healthy, you will want to stock up with many necessary items before the panic sets in. As preppers, you should be pretty prepared already, but there are a few things that literally got wiped out during the first wave. Here are some items you should be stocking up on now!
Toilet paper…We all know how this went the last time.
Flour
Yeast
Baking powder
Pasta or boxed foods
Ramen noodles
Powdered milk
Soups
Canned goods
Bread
Paper towels
Hand soap
Gatorade
Water
Bleach
Laundry soap
Dish soap
In addition to stocking up on the above items, you will want to make sure that you have at the very least 2-weeks worth of food for everyone in your household. Be sure to have 4-gallons of water per person per day available as well.
Other Items You May Need for Second Wave of COVID-19
Most people who get COVID-19 are seeing mild symptoms that they can fight off at home. However, symptoms have been much longer and much more severe than your regular flu. Those who have had COVID-19, either in the hospital or while staying at home, have been given some supplements to help them fight it off. In case you may get COVID-19, it would be a good idea to have these supplements on hand:
Always talk to your doctor before taking any new supplements or vitamins!
Research done by Adrian Gombart of Oregon State University's (OSU), Linus Pauling Institute and collaborators at the University of Southampton (United Kingdom), the University of Otago (New Zealand) and University Medical Center (The Netherlands), and findings that have been published in the journal Nutrients have found that micronutrients, vitamin C, and vitamin D are an effective way of helping the immune system fight off COVID-19. The research also notes that this sometimes means in amounts exceeding recommended levels.
Zinc
Another component to helping fight COVID-19 is Zinc. Zinc is found in cells throughout your body. It helps the immune system fight off invading bacteria and viruses. It's a natural antiviral and antibacterial. In fact, zinc lozenges have been proven to be effective in blocking the coronavirus and other viruses from multiplying in your throat or nasopharynx.
Daily Vitamins
Researchers are also urging people to take daily multivitamins. This would include doses of 200 milligrams or more of vitamin C, and 2,000 units of vitamin D on a daily basis to help keep your immune system as strong as possible.
Before taking any vitamin or supplement, please speak with your doctor! You will need a doctor to tell you the correct dosages and ensure that this is the best option for you. Please remember, I am not a doctor, nurse, or anyone in the medical profession. It's critical you check with YOUR medical specialist about possible medication interactions with any vitamins or food supplements based on the prescriptions you are taking now.
Related: Vitamin B12 Everything You Need to Know
Other Posts You Should Read
I have a plethora of information on my blog about how to be prepared for a pandemic. If you would like additional information, please check out some of my other posts below:
Final Word
I think we are all tired of thinking about, hearing about, and dealing with COVID-19. This post is not to spread fear, but to help you prepare for a second wave. All we can do is prepare for as many situations as we can. Stay healthy and stay prepared! May God bless this world, Linda
Copyright Images: COVID Items AdobeStock_328166956 by Maridav, Coronavirus Deposit photos_333886800_s-2019