15 Amazing Health Benefits Of Turmeric
I'm always looking for natural healing remedies, let me tell you what I learned about turmeric. This is an organic spice I purchased at a local store. It tastes very similar to curry, but maybe not as strong. It is used to flavor and to color curry products. It is a perennial in the ginger family that grows in Southeast Asia and requires a lot of annual rainfall for it to thrive. It's a substance with powerful anti-inflammatory and antioxidants properties. Turmeric is a spice that comes from the turmeric plant.
The root of turmeric is used to make medicine and contains a yellow-colored chemical called curcumin. Curcumin is used to color foods and some cosmetics. Please keep in mind, I'm not a doctor, nurse or anyone in the medical field. I'm sharing what I have researched about turmeric with you. You need to decide if this is right for you or your family. If you are pregnant or nursing your baby, again, please consult with your doctor. Cooking or drinks made with it are generally considered safe. When in doubt just ask your medical physician.
I use a Keurig to heat my reverse osmosis water in the morning, thanks to my daughter for gifting me one. In the old days, I had a bright cherry red tea kettle. This is the green tea I love to drink: Organic Green Tea. After I heat up the water in the Keurig, I add a green tea bag, a sprinkle of turmeric, and some honey. Some days I add a little cinnamon. They are all natural remedies in their own way. Life is good when we use natural products.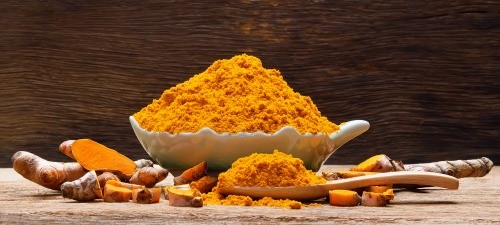 I have extremely bad arthritis, so I'm always on the lookout for natural anti-inflammatory products. I have friends with diabetes, autoimmune diseases, and other ailments. I research 24/7 for natural remedies because I want to know more than what the doctors tell me about prescriptions. I believe some prescriptions, notice I said some prescriptions, are toxic.
I get the giggles sometimes when I see pharmaceutical companies pushing their drugs on TV commercials and life looks so blissful, happy, and then they drop the bomb with the possible side effects. I'm not laughing if these happen to people but, I say to Mark jokingly, "yep, that's a prescription I want to try, nope, nada." I hope you get the picture of what I'm saying, I want to try natural remedies before I plunge into chemicals that the FDA has approved for today, and may pull from the market in a couple of years from now.
I sprinkle a turmeric, cinnamon, and pepper in my morning hot drinks. Sometimes, I add turmeric to my smoothies. When you have pain you will try anything that is natural. Please check with your health provider before you try turmeric, let's make sure it won't conflict with some of your prescriptions or health issues.
15 Turmeric Health Benefits:
These may or not work for you, but I will say this, they help me. So let's get started with my research. If you know of other benefits, please tell me. We learn from each other.
Arthritis
Headaches
Crohn's Disease
Heartburn
Stomach Ulcers
Diarrhea
Loss of appetite
Menstrual problems
Colds/Bronchitis
Irritable Bowel Syndrome
Lung Infections
Fibromyalgia
Fever
Worms
Water retention
I remember when I was growing up my grandmother was always taking "Tums" for stomach pain. I wonder now if she could have used turmeric, a natural remedy. It would have been a whole lot cheaper to sprinkle a little turmeric in her morning coffee.
Some people actually rub a little turmeric on their skin for pain, sprains or swellings. I use Deep Blue from DoTerra so I will keep using that product. I also read it possibly helps with high cholesterol by lowering LDL or the "bad" cholesterol. Another note, turmeric may possibly lower your triglycerides.
Suggestions To Add Turmeric:
I always start with a little because it is a bit strong when you first try it.
Homemade soap
Face Mask
Soups
Smoothies
Hot tea or coffee drinks
Use as a spice for scrambled eggs, veggies or meats
Great for colds in warm green tea with some honey
When I first heard about turmeric I looked at the containers and I wanted to smell it, you know so I didn't waste my money if I didn't like what I smelled. No, I didn't smell it, but I wanted to see if I could add it my drinks, etc. I gambled and purchased two bottles. I'm so glad I did.
If you have used this for cholesterol, please let me know if it lowered your numbers. I want to use it for three full months before I get my cholesterol checked again. I have seen the product sold as tablets, but I opted for the powdered spice.
Thanks again for being prepared for the unexpected. Please look into natural remedies because we need to have options besides big pharma. I looked at the Doterra website for a turmeric essential oil, but I didn't see one. I did see some on Amazon, but I can't recommend them unless I have tried them. May God bless this world.