Molasses: Everything You Need to Know
Most of you, at one point or another, have probably heard the phrase "slower than molasses." If you've happened to use molasses in the kitchen in the past, you've had a clear vision of what that phrase really means when you go to pour it. Molasses is indeed a thick and honey-like liquid that not only works as a sweetener, but also helps to add just the right texture to some of your favorite dishes. It's time to learn about molasses: everything you need to know.
Related Topic: How To Make Vanilla Extract and How to Make Brown Sugar
Molasses: Everything You Need to Know
For those of you who don't use it that often, you may not know which type of molasses is right for you. Or maybe you simply want to have a better understanding of how the different types come about? I'd be more than happy to share with you. Be sure to stick around for the end because I have a number of recipes that call for molasses that I'm sure you'll love. Here's more on molasses and everything that you need to know about it. In case you missed this post, Chewy Molasses Cookies Just Like Grandma Made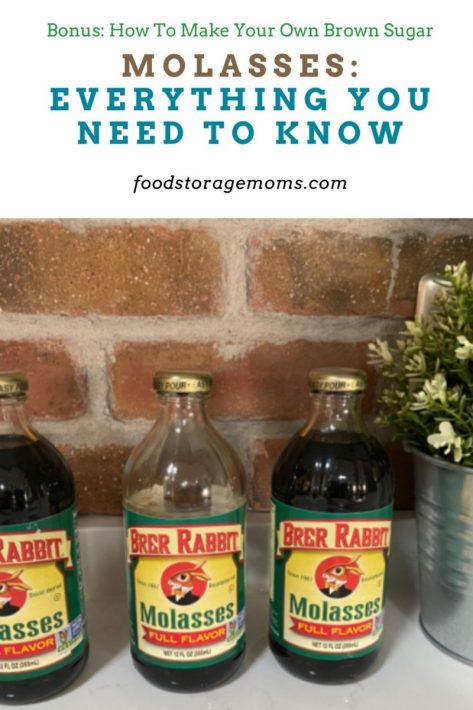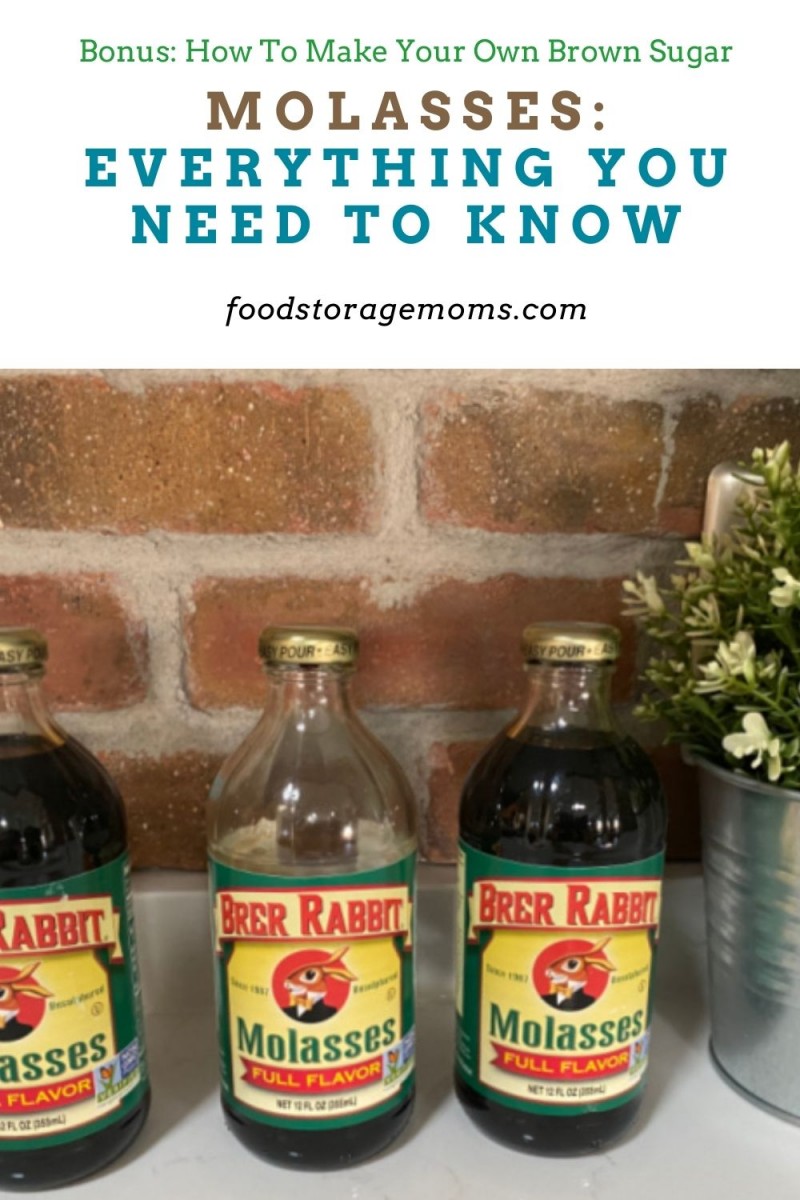 What is Molasses?
Molasses is a dark and thick syrup that is derived from the sugar-making process. The sugar beets or sugar cane are first crushed, and then the juices are separated. The juice is then boiled which causes it to take the form of sugar crystals. These sugar crystals are then removed, leaving you with the thick brown syrup. This process is repeated over and over, where each time brings you a different type of molasses.
Difference Between Sulphured and Unsulphured Molasses
As you may have suspected, sulfured molasses involves adding sulfur dioxide, which then works as a food preservative. This tends to bring about a stronger and more intense flavor, and sometimes even a noticeable chemical taste to it. This is why most people tend to go with unsulphured molasses because it has a sweeter and cleaner flavor. In fact, most of the commercial brands that you find at your local grocery store are most likely the unsulphured type.
What is Light Molasses? (Regular, Original, Mild)
Light molasses is the most popular choice that consumers go with because the flavor isn't overpowering, but still works to support the other flavors around it. It also has a lighter color and flavor and is produced from the first boiling of the sugar syrup. People use regular molasses, especially more so around the holidays when they're baking pecan pies, molasses cookies, and holiday cakes. No matter which molasses recipe that you have laid out before you, your family won't be left disappointed if you choose to go with regular.
What is Dark Molasses? (Full, Robust, Second)
Dark molasses is produced when it's undergone a second round of boiling. The final result is a syrup that is darker, thicker, and not as sweet. It has a much stronger flavor than light molasses, so you need to be sure that you don't use too much of it. It complements ginger very nicely, which is why people often use it to make gingerbread cake or cookies. Dark molasses also tastes delicious when made into a barbecue sauce that is slathered on a piece of meat, or added to baked beans.
When Should I Use Blackstrap Molasses?
Blackstrap molasses is made from a third boiling process, resulting in gooey syrup that's more bitter in flavor than the rest. To give you a clearer understanding of what blackstrap molasses is, it's basically the dregs of the barrel, but it does come richer in minerals. It has iron and other minerals, along with a few vitamins, such as B6.
It's most commonly used when added to livestock feed, but there are a few cooks out there who will add it to barbecue sauces used with various types of meat. Just be sure that you never use it in sweet dishes, because you'll be bitterly disappointed. (No pun intended) You also should never use it when substituting it for another type of molasses that a recipe is calling for.
Potential Health Benefits
It may surprise you, but there happen to be a number of different health benefits that molasses brings to the table, thanks to the vitamins and minerals that are present. For starters, molasses may actually help to improve your overall bone health. That's because of the iron, copper, selenium, and calcium that's present.
Molasses may also help you maintain a healthier heart as well, as it works to regulate your blood pressure with the potassium that is present in it. Supplementing molasses in your diet can increase the level of good cholesterol in your body, helping protect you from strokes and heart disease.
Molasses also contains a handful of antioxidants, even surprisingly more so than honey and other natural sweeteners. Studies have revealed that these same antioxidants can protect your cells from oxidative stress, which is known to cause different types of cancer, along with other diseases.
How To Make Your Own Brown Sugar
Have you ever gone to the pantry and realized you forgot to pick up some brown sugar at the grocery store? It seems to happen when you're in the middle of making chocolate chip cookies and BAM, no brown sugar. No worries, if you stock molasses and white sugar you can make it fresh anytime you need it. Just blend the following ingredients and you have brown sugar in just minutes.
Light Brown Sugar is one cup of white granulated sugar and one tablespoon of molasses, mix with a fork until completely mixed. If making larger quantities use a mixer.
Dark Brown Sugar is one cup of white granulated sugar and two tablespoons of molasses, mix with a fork until completely mixed. If making larger quantities use a mixer.
Try These Recipes that Call for Molasses
Now that you have a better understanding of the different types of molasses, I figured that I would give you a few recipes that you could get started with. Each of them has a unique, yet sweet and savory flavor that I'm sure that your whole family will love. While most of these are especially popular around the holidays, I guarantee no one will be complaining should you decide to try them out any time throughout the year.
Molasses: Everything You Need to Know
Final Word
So there you have it, folks. Though most people have a preference for one type of molasses over another, each of them works well with different hearty recipes. It's great in baked beans, adds tons of sweet flavor to barbecue sauce, and gives gingerbread cookies just the right amount of brown and delicious chewiness. Do you have a favorite molasses recipe or dish that you'd be willing to share with everyone? I'd love to hear from you. May God Bless this world, Linda