11 Ways To Make Your Pantry Sustainable
Here are 11 ways to make your pantry sustainable. Here's the deal, a sweet relative called me yesterday to ask me which bread machine, bread mixer, wheat grinder, electric, and hand-crank to buy. People understand the need to learn to make bread as soon as possible. Yes, it has carbs but today It's about being able to feed our family.
So, I decided to write about the basics of stocking a pantry. Please remember no one will deliver food or water to our homes after a disaster, it's a fact, that we must be self-reliant.
Of course, we know we all need water, I suggest 4 gallons per person per day but please do what you can do, and do it a little each month. So now onto the need for a pantry to feed your family.
I will mention that yes, we may need a hand-crank wheat grinder if we make whole wheat bread, but we must live today. Please get an electric one and enjoy making whole wheat bread every week. If you are new to making bread, start with sourdough bread or white bread. Then learn to grind wheat and make whole wheat bread if you decide you want to.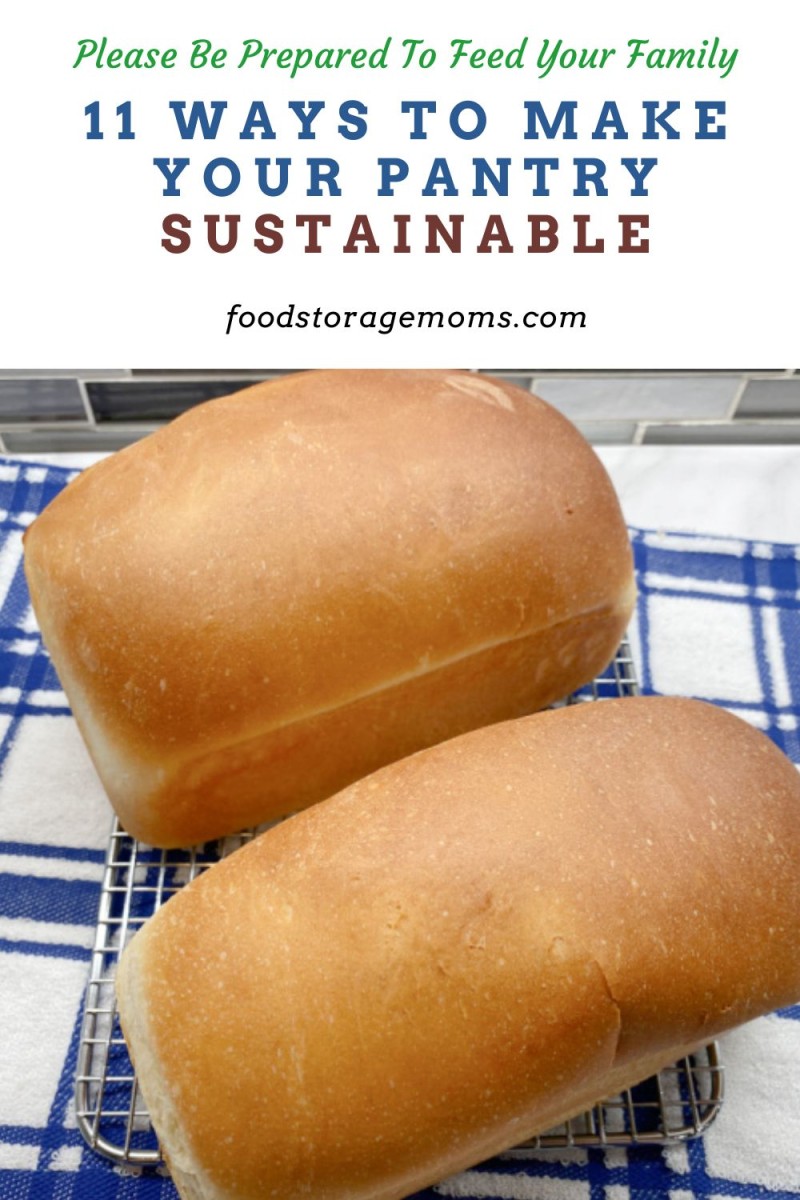 11 Ways To Make Your Pantry Sustainable
1. Learn To Make Bread
If you can learn to make bread, you can feed your family now and after a disaster when the stores are closed. People get angry when they are hungry, this is one item that goes well with soup to keep the belly full.
Items To Make Bread
In case you missed these posts, Bread Machine Bread-How To Make It and How To Make My No-Fail Homemade Bread or How To Make A Sourdough Starter + Bread
Ingredients for the Bread Machine Recipe (2 Loaves)
1-1/2 cups water
4 cups bread flour or all-purpose flour
1/4 cup sugar
2 tablespoons dry instant milk
2 teaspoons salt
2 tablespoons butter
1 tablespoon Saf Instant yeast
The recipe is here, Bread Machine Bread-How To Make It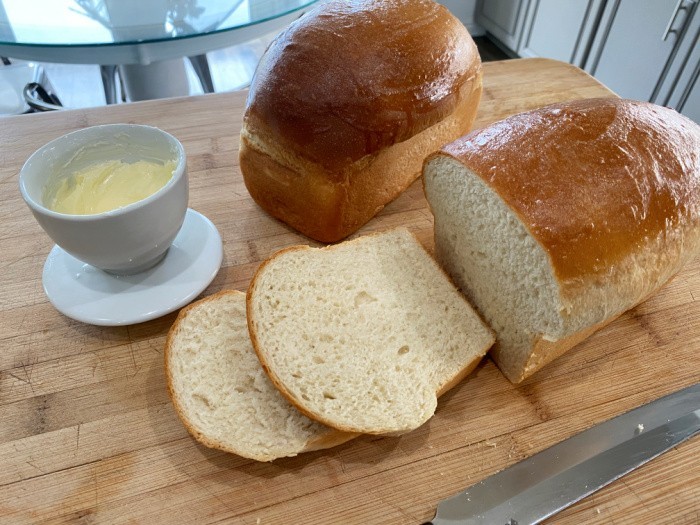 2. Learn To Make Biscuits
I grew up on biscuits and gravy, biscuits with butter and jam, these fill the belly with soup or Cream Chipped Beef.
Items You Will Need
In case you missed this post, Easy Homemade Biscuit Recipe
Ingredients for Homemade Biscuits
4 tsp. instant SAF yeast (please store in freezer)
1/4 cup of sugar
1 tsp. baking soda
2 cups buttermilk (How To Make Buttermilk)
1/2 cup of warm water
1 cup shortening or softened butter (I use butter)
5 cups white bread flour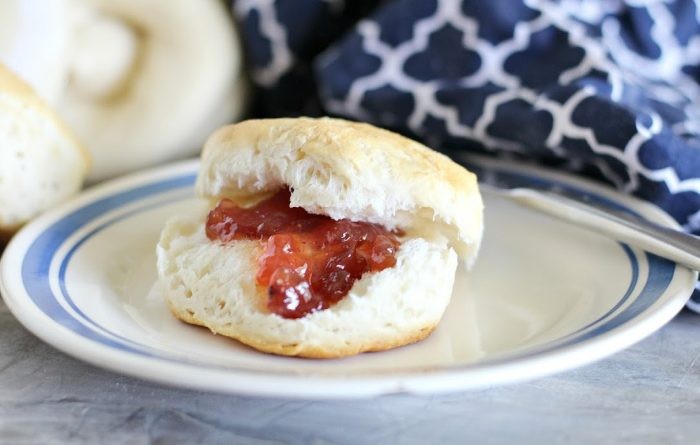 3. Spices You May Want To Stock
It doesn't matter what you cook, bake items, or prepare a fresh salad or vegetables, spices make things taste better. I wrote this post, 33 Essential Spices I Recommend Stocking Up On. Some of you may have missed it, so I will gently remind you to stock up on your favorite spices.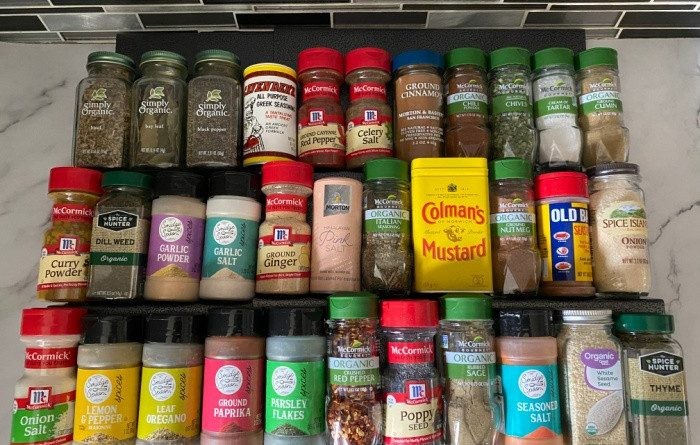 4. Stock Canned Meats
One thing we all may want is some protein, I wrote a post on the Canned Meats I Recommend to give people some ideas. Here's the deal, everyone has food they will enjoy eating or cooking with, I get it.
This is why it's critical to go to the grocery store, the dollar store, Costco, or Sam's Club to name a few, and choose the ones your family will eat.
Of course, we all would love freshly sliced deli meat, but after a disaster, the stores may be closed. These cans of meat will fill the belly with homemade bread or crackers.
I have to laugh I'm looking at those Vienna Sausages, I can still remember eating those when I was little. Not so much now.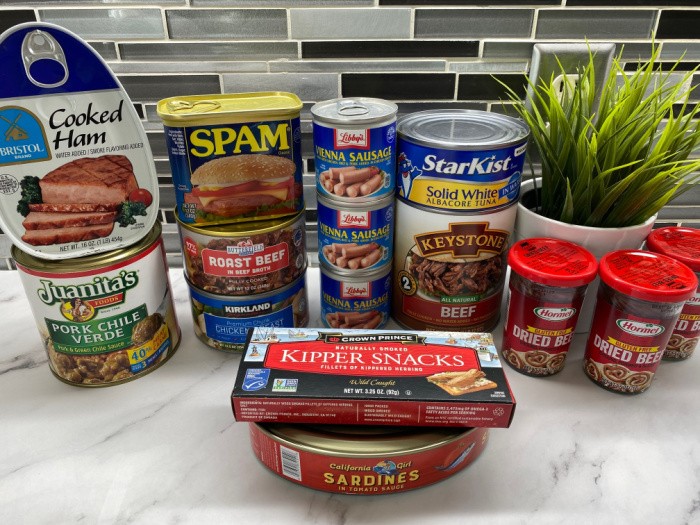 5. Store Canned Vegetables
Now we're onto canned vegetables. I try to buy the low-sodium ones but I also realize I can rinse off the liquid and hopefully consume less salt.
As I look at these cans, I think to myself, I love my garden's fresh vegetables, But I must be realistic. Where I am living now, the weather is much colder, and I know I must have ready-to-eat vegetables to feed my family when needed.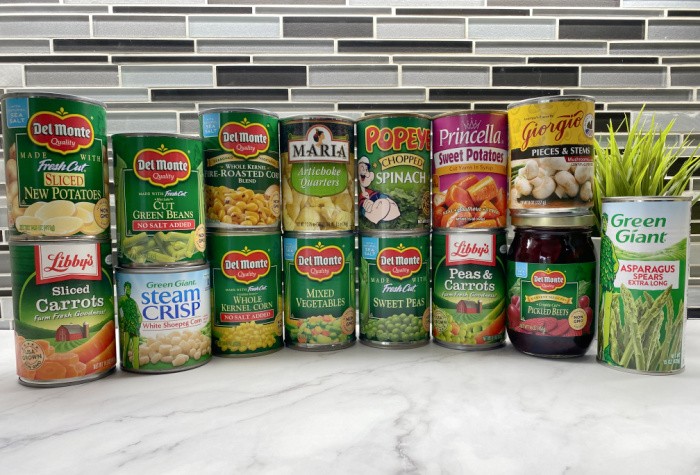 6. Stock Canned Fruits
I love fresh fruit, frozen fruit, and even. canned fruit. These are the ones I recommended to stock. Every family has their favorites, choose those. Canned Fruit I Recommend
7. Baking Supplies
When you love to bake, you stock supplies for cookies, bread, muffins, cakes, and anything sweet or plain and simple. Please stock those baking items you use often. Please remember to keep your SAF Yeast in the freezer. It will last for a few years, trust me I know. In case we lose power for an extended period of time. please print your favorite recipes.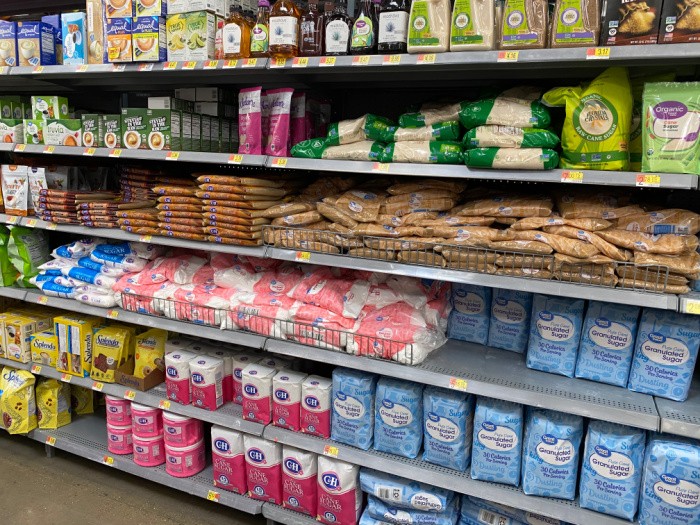 8. Snacks/Chocolate
Are you a snacker like me? You can see below a few of the snacks our family loves to stock. I love Oreos and dark chocolate, what's not to love? In times of stress, it's nice to have some snacks for those around you to munch on. You can play board games and have a few bowls of treats available.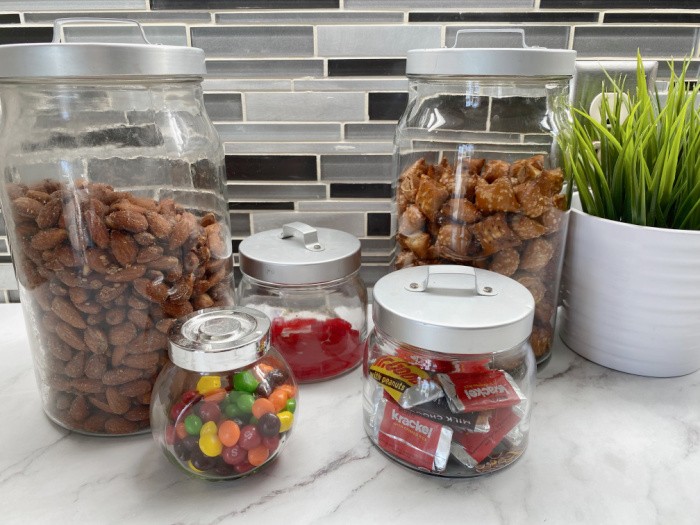 9. Breakfast Items
In case you missed the post, Emergency Breakfast Food. I stock instant milk, cereal, freeze-dried bananas, as well as dehydrated bananas. I make homemade bread so we always stock peanut butter and jam. Life is so good with hot bread just out of the oven, right?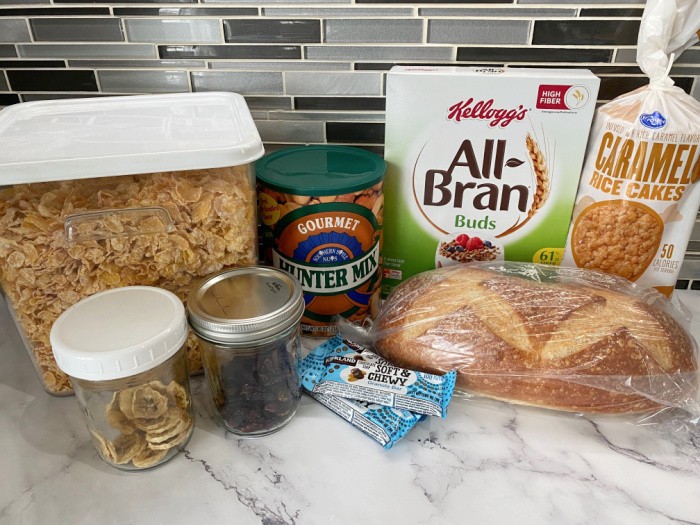 10. Dehydrated Food/Freeze-Dried Food
By now you know I love to dehydrate food. I also purchase dehydrated food as well as freeze-dried food. It all depends on what my pantry needs. Some of it has a shelf-life that is short-term and long-term. It's important to have a variety of food storage items, we must be able to feed our family today or after a disaster.
Please remember no one will deliver food or water to you immediately, that may sound harsh, but it's the truth, my friends. After an unforeseen emergency, depending on the severity, it could be weeks.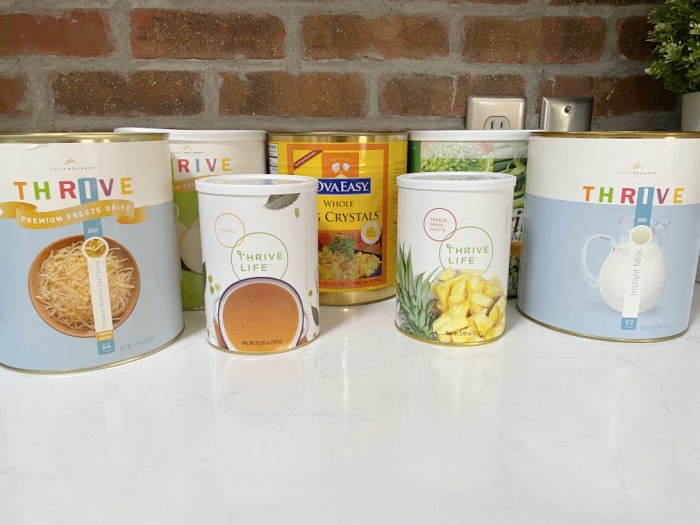 11. Pet Food/Supplies
If you have some small or large pets/animals we all know how important it is to have the food they need to eat. It's been hard to get some dog and cat food the last couple of years. My veterinarian warned me one day when I took my dog to be groomed, that it is getting harder to get any animal food. Just giving you the heads up if you haven't heard it yet.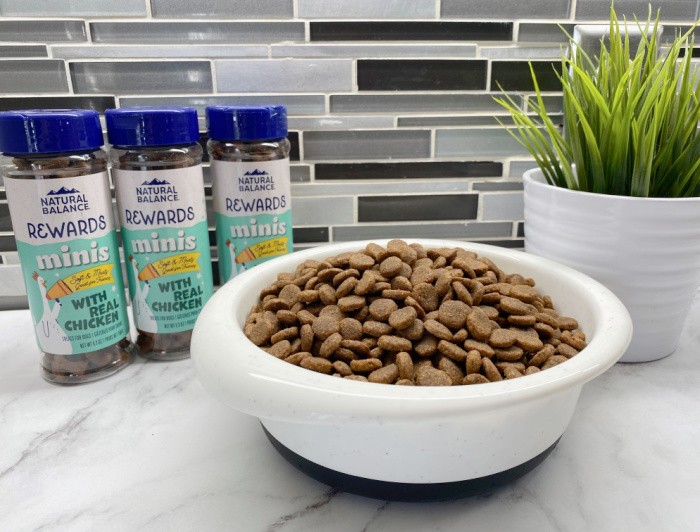 How To Make Food More Sustainable
Grow a Garden (This is where I buy my garden seeds: SeedsNow)
Eat what's in Season
Stop the Waste (Freeze or Dehydrate)
Eat more Plants (Farmer's Market, if available)
Final Word
I hope you enjoyed my post today on 11 Ways To Make Your Pantry Sustainable. My goal is to help others be prepared for the unexpected. May God Bless this World, Linda