Pumpkin Muffin Recipe-Only Two Ingredients
This pumpkin muffin recipe is one of my readers, Leanne's, recipe. You know how we hear about pumpkin recipes during Thanksgiving time each year? Well, I kept hearing about this pumpkin muffin recipe using only 2 ingredients.
I said, "WHAT?" Then, Leanne posted about having trouble getting pumpkin puree in the can this year. Yes, we can make pumpkin puree, but it sure is convenient to have several cans in the pantry, along with a few cake mixes.
These muffins are so soft and moist you will find yourself making them often for breakfast, dessert, or snacks. What I love about them is the fact they only have 2 ingredients and BAM, you have a super easy recipe!
I realized pumpkin puree was in short supply, but then it started popping up in every grocery store. Yes, I snagged about 12 cans! It felt like Christmas had arrived at the grocery store!
Pumpkin Muffin Recipe-Only Two Ingredients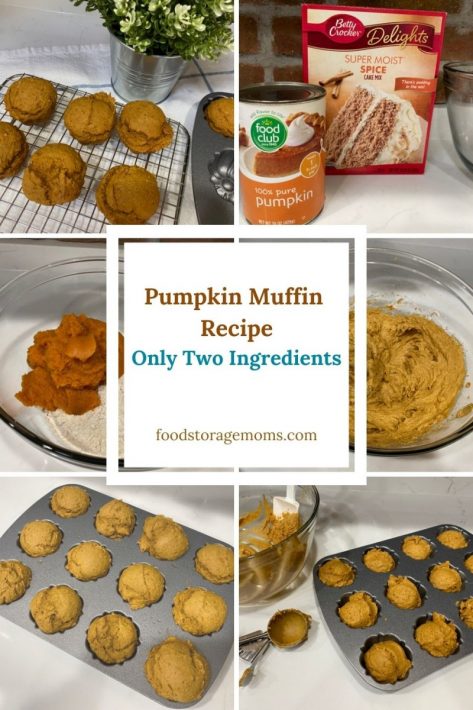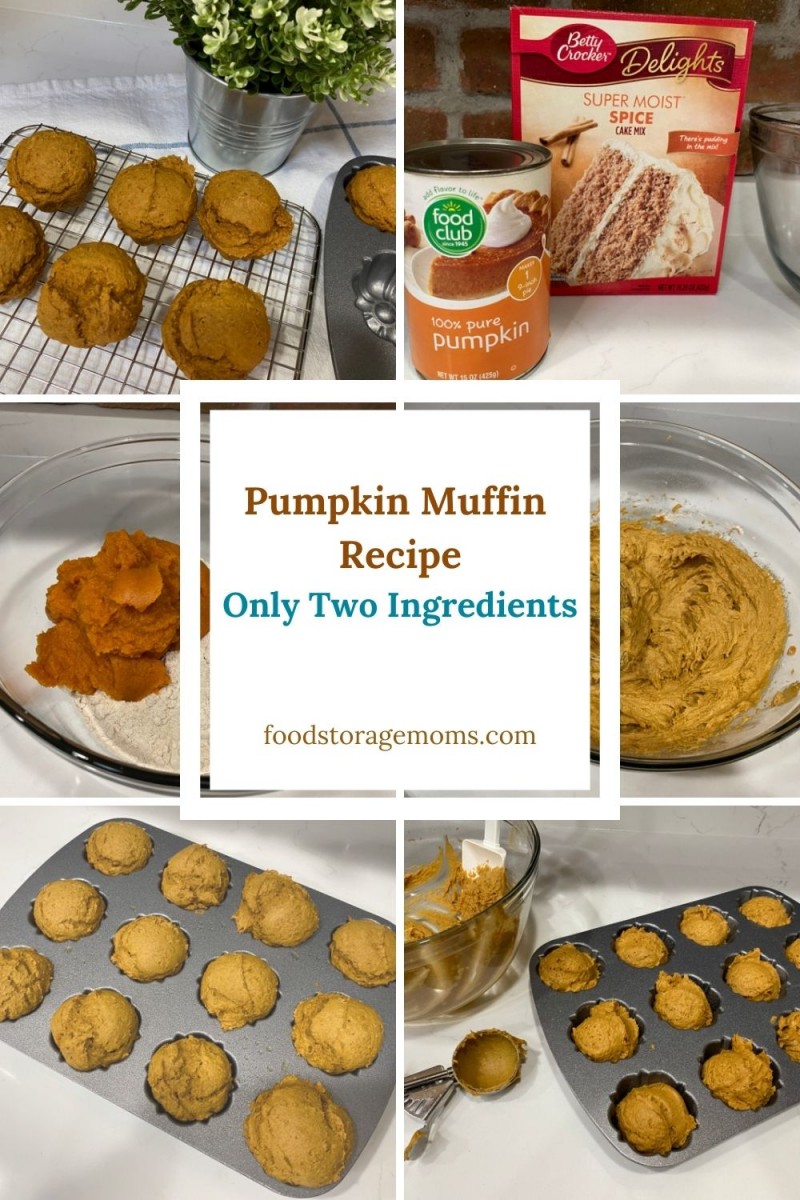 Items You May Need in The Kitchen:
Pumpkin Muffin Recipe-Only Two Ingredients
Step One: Grab Cake Mix
I was lucky to be able to grab a spice cake mix and several cans of pumpkin puree. If Leanne says these are yummy, I knew they would be!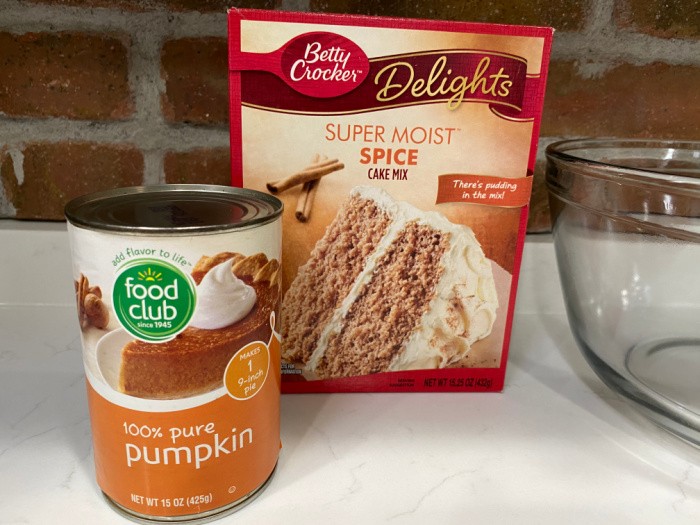 Step Two: Combine Mix with Puree
Combine the dry mix and the 19-ounce can of pumpkin puree. Remember, it's not the pumpkin pie mix. I used my electric hand mixer, but if you want some strength-building muscles, you could stir the mixture by hand.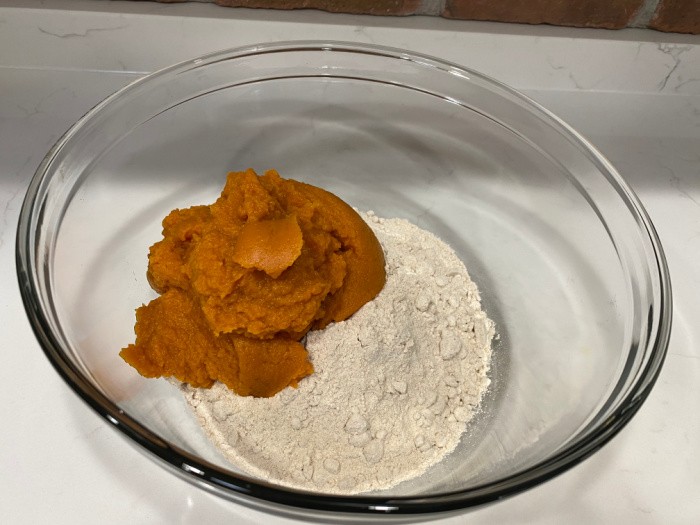 Step Three: Mix Ingredients
I know longer have the strength to stir it by hand so I used my hand mixer shown below to mix the 2-ingredients completely.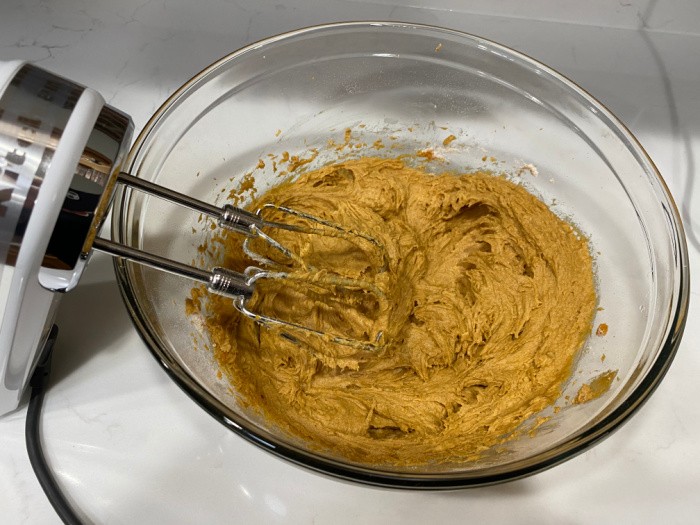 Step Four: Preheat Oven – Grease Muffin Tin
Preheat the oven to 350 degrees, and grease the muffin tin. I use a cookie or ice cream scoop to put the batter in the muffin tin.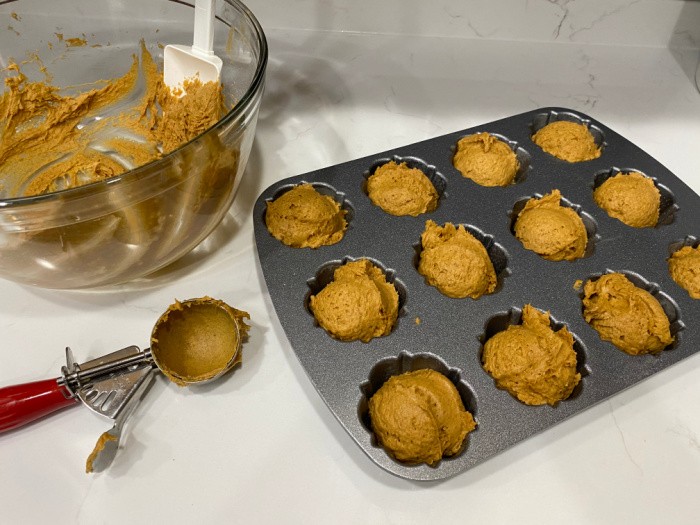 Finished Product
Oh boy, does your kitchen smell like pumpkin? It's so awesome! Can you believe how easy these are to make?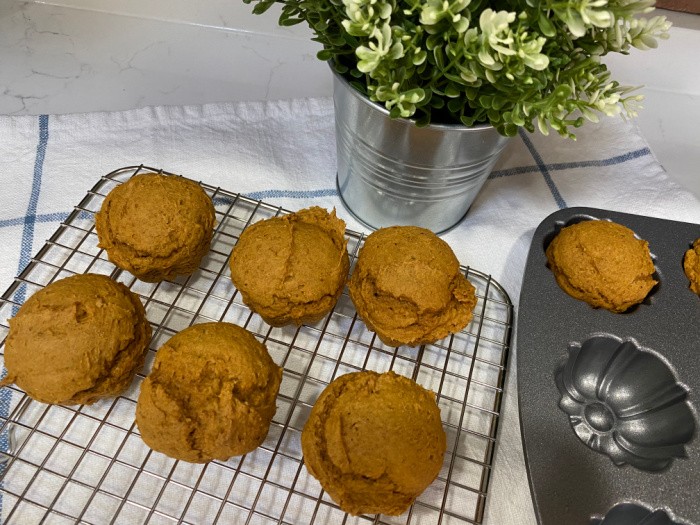 Pumpkin Muffin Recipe-Only Two Ingredients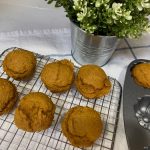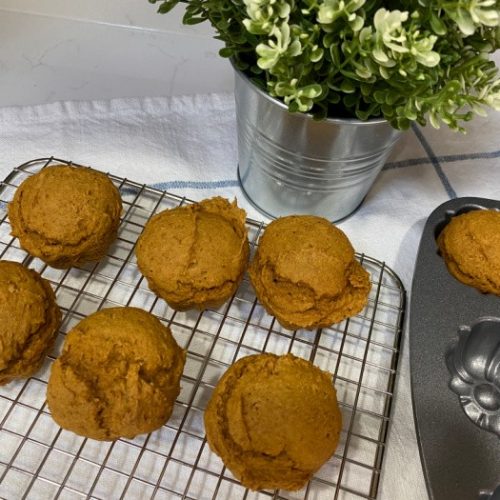 Leanne's Pumpkin Muffin Recipe-Only Two Ingredients
Ingredients
1

15-

ounce can pumpkin puree (not pumpkin pie mix)

1

box

spice cake mix dry ingredients (any cake mix will work)
Instructions
Preheat the oven to 350 degrees. Heavily grease a 12-cup muffin pan with vegetable spray. Combine the cake mix with the can of pumpkin puree. I used a hand mixer, scraping the sides often. Scoop the mixture evenly into the 12 muffin cups. Bake for 35-45 minutes depending on how thick your muffin tin pan is. To test for doneness use a toothpick to see if the muffins are done by coming out clean. These are so moist!
How do I store these pumpkin muffins after baking them?
I stored them in a Tupperware container to retain the moisture. Any airtight container will work.
Can I freeze these after baking them?
Yes, you can freeze them in freezer bags in the serving size you like. I froze two to a bag. They will be good for 2 months or so in the freezer.
Can I use a different cake mix?
Any cake mix will work, just add a little cinnamon, pumpkin spice mix, or nutmeg. It's only 12 muffins, but I wouldn't overly spice them up. You could use a chocolate cake mix with the pumpkin puree, YUM!
What can I add to the batter to change up the recipe?
You can add chocolate chips, finely chopped nuts, dates, or coconut. Remember the batch is small so you will not need to add very much.
Pumpkin Muffin Recipe-Only Two Ingredients
Final Word
I am so glad that Leanne shared her recipe with us. After hearing about the recipe, I Googled it. Oh my gosh, this recipe is all over the internet! Why hadn't I heard about this easy recipe before? Well, I'm glad we all have it to enjoy, particularly during this special holiday time of year. Let's keep prepping and baking, it's worth the effort. May God bless this world. Linda