How To Be Prepared After A Natural Disaster
Are you prepared? If you are reading this blog, I'm sure you are, or you're at least trying to be prepared. Can you feed families who have not prepared for a natural disaster? I feel I am over the top prepared, according to some people. I don't really care for the word survivalist. It's not me, but I am prepared for the unexpected.
A Natural Disaster
I feel strongly to update this post from a few years ago. A few earthquakes are surrounding some of the states and cities on the west coast. The news mentioned if we have an earthquake around 7.1 which California did last night, we will feel aftershocks for years.
I was a prepper before the word became popular. It's a way of life for me and I know it is for so many of you as well. I applaud you, and you know it! I love hearing from you that you are doing what you can to be prepared for a natural disaster or whatever comes your way.
Will Our Neighbors Be Able To Feed Their Family?
Somedays, I wonder if we can feed families that have maybe only one or two days worth of food in their pantry. I'm aware families have been told by a few churches, and government agencies to store food for emergencies. I have been at luncheons and I will casually ask people sitting at my table, "Have you thought about storing food and water for emergencies?" Some people have said, "I can't afford to buy any extra food or water to store."
Feed Families-Church Food Assistance
I have also heard someone say they were in a church food assistance program and said they have to throw out the excess cans of tuna they were given because they can only eat so much tuna. Oh, yes, I was in shock, I couldn't say anything. I had to pick my jaw up off the floor. Well, you know what I mean. I was shocked and disappointed that they didn't think to save those cans for an emergency or give the cans to others in need. At some point, food handouts will stop, right?
Feed Families-Church Serves Food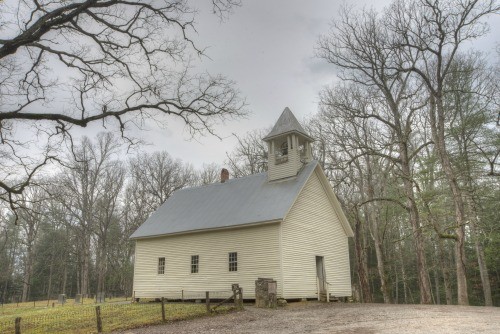 There is a wonderful church (not this picture) in Southern Utah that serves food to families in need every Sunday from donations they receive from local grocery stores, other churches and out of their own pocket. The pastor told me once "This may be the only meal these people get all week." I have seen him and his family at Costco piling up food for their Sunday meals. It's humbling and a blessing to all those involved.
Feed Families-Where To Start
We need to teach our families to be self-reliant and not depend on other people or family members unless they have no other choice (stop entitlement).
Our families must feed, clothe, and hydrate themselves without government assistant (stop entitlement).
Every family should jot down what they eat each week and throw another can of food in the grocery basket each time they shop.
All families should have a plan as to how much food they need to store for emergencies. This will help you: Food Storage by Linda
Please store water to hydrate your family. I suggest 4-gallons per person per day. Please don't put yourself and your family in a position that you have to stand in lines after a disaster at the county buildings, prepare today, not tomorrow.
You can count on riots shortly after we have a disaster, people get mean when they are hungry and thirsty. Let's get real here and do our part to be prepared. Think about how many people live in your community and how many of those people can be housed, clothed and fed if there is a true emergency.
It would be very hard for me to turn away hungry people, BUT they have known for years to be prepared. Who is listening?
Please do not use the excuse that you can't afford to store food storage. You can't afford NOT to store food storage, or store water. Period. There are cheap foods, for instance, pasta, beans, rice, canned vegetables, and canned fruits.
Grow a garden, learn from neighbors how to get started, or visit your local garden nurseries. The food you grow someday may be the only food you have to eat. Learn to dehydrate food when it's on sale or from your garden. Visit your local farmer's markets when foods are in their harvest season and producing healthy bounties.
Visit your local State Extension service since they will teach you the safe ways to preserve your food, whether by dehydrating, water bath, or pressure canning. Please be safe in your preservation methods. I see so many dangerous canning ideas on the internet. Four Foods Not Safe To Can by Linda
Learn how to cook from scratch to stretch your grocery budget. Buy the basics and learn how to use them: What You Need In Your Pantry by Linda
Learn to make bread, biscuits, tortillas, and crackers, it will save your life and your budget. Borrow your grandma's cookbooks or recipe cards. We all need to know how to make the items listed above. Plan a get-together and share your cooking skills. You and those you invite will need them sooner than you think. Trust me on this one.
Invest in a good soup pot. You can make so many good soups with beans, rice, pasta or vegetables. Soup Pot or Dutch Oven
Be prepared to cook without electricity or your gas stove after an unexpected natural disaster. If we have a gas leak we will have to turn off our gas lines. Invest in a Butane Stove and Butane Fuel or an outside Dutch Oven with briquettes. This way you can at least make a pot of soup or boil water.
Final Word
I hope you realize, and I know so many of you do understand, the urgency at hand to be able to feed families that are not prepared at all. Many of us can feed our family, but how can we teach people that they need to stop depending on help from others, including the government. Thanks for being prepared, you get it, and I thank you from the bottom of my heart. May God bless this world, Linda