9 Ways to Make Easy Extra Money
Are you looking for ways to make extra money? Even if you have a full-time job, you might want to supplement your earnings. There is nothing wrong with having the desire to have additional funds. If you have some spare time, there are many things you can do to bring in more cash. Check out this list of nine different ways to make extra money. You can sign up for these different options and do them whenever is convenient in your schedule. The flexibility is what makes the earning opportunities quite endless. Let's talk about these 9 ways to make easy extra money!
9 Ways to Make Easy Extra Money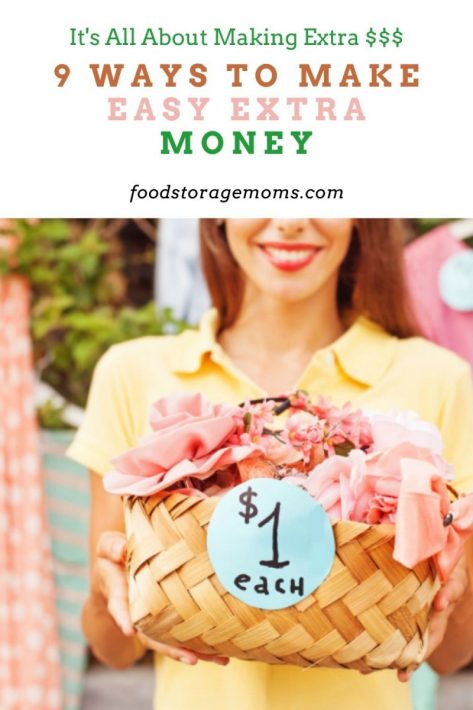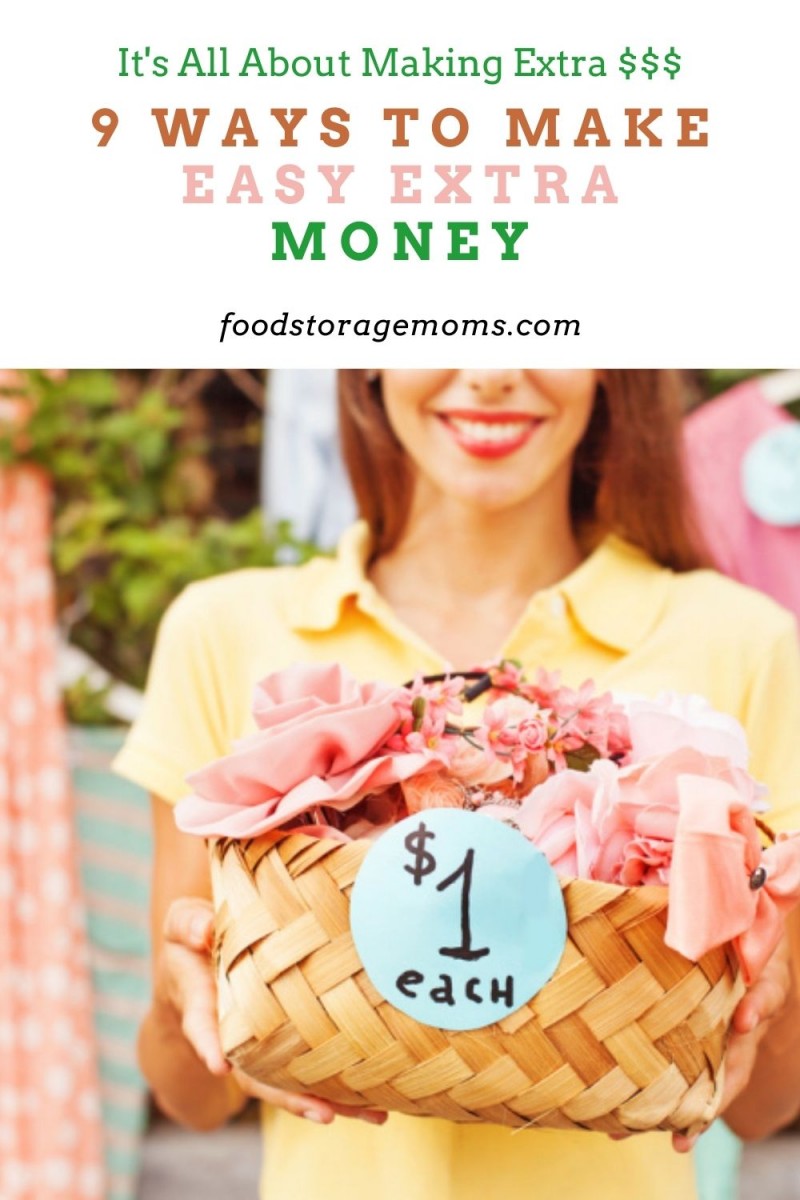 1. Deliver Food With DoorDash
If you have a license, working vehicle, and car insurance, consider delivering food for DoorDash. Signing up to drive for the company is simple. You provide your license and registration information to get started. The company will perform a background check to ensure you are good to go before allowing you to use the platform. 
Once you become a dasher, you can start picking up food for customers and delivering it to their home, work, or other location. You will receive a base pay plus tips from the customers for the deliveries. Some people make thousands of dollars working for DoorDash. The amount you can earn is endless. It all depends on how many hours you can dedicate to doing it and how busy it is in your area! This is one way to make easy extra money.
Keep in mind that lots of people are cautious right now to eat out due to the Covid-19 restrictions. They want take out but don't want to drive their car, so they use DoorDash while the chance is so opportune right now.
2. Become an Instacart Shopper
If you like shopping for groceries, or are just willing to do it as an income source, become a shopper for Instacart. When working for Instacart, you get paid to shop for groceries and deliver them to customers. You may end up going to various stores, such as Aldi, ShopRite, and Giant. Before accepting orders, you can see how many items the customer needs and how much you will get paid for the order. Some orders pay more than others. If customers leave large tips or purchase lots of heavy items, the pay increases.
Some people shop for Instacart as their full-time job. Even if you are doing it just a few times a week for a few hours, you can make $200-$300 extra per week, depending on the volume of calls, the distance traveled, and the types of food items being purchase. Give it a try and see how it works in your area.
3. Partner With Amazon Flex to Deliver Packages
Did you know you can earn money with Amazon without becoming an employee for the company? If you prefer flexibility, Amazon Flex is a great option. As an Amazon Flex driver, you can take on blocks of work. Most blocks consist of anywhere between two and four hours of work. You will get paid a flat rate for the work you do. You will head to the Amazon location, retrieve the packages, and deliver them to customers. It is a simple and straightforward process. It is good to apply as soon as possible because Amazon Flex tends to have a waiting list for drivers.
4. Get Paid to Deliver Food With UberEats
Like DoorDash, UberEats hires drivers to deliver food from various restaurants, too. You might end up picking up food from places like Taco Bell, Chili's, Panera, and Chipotle. If you want to deliver food for this company, you need to have at least a year's worth of driving experience. Besides the experience, you will also need to have a license, car, and car insurance. The company will perform a background check before allowing you to start delivering orders. If all goes well, you can start making money in no time.
5. Shop For Others as a Shipt Shopper
Similar to Instacart, you can become a Shipt shopper who shops for other people. Shipt even has a partnership with Target, so you can end up spending a lot of time getting items there. It is the ideal flexible position for anyone who wants to do less driving and more shopping. Customers can leave tips to increase your pay when satisfied with the service they received.
6. Write Articles on Textbroker
If you want to stay at home and make extra money, sign up for an account on Textbroker.com. The site hires novice writers to provide content. You will work as an independent contractor and receive a 1099-MISC or NEC if you make more than $600 in a year. To get started, upload your photo ID and a writing sample. You will receive a rating for your piece and then have access to the writing pool if you pass muster. You can end up completing blog posts and articles on various topics. The written content needed gets sorted by subjects, such as health, home and family, food, and other topics.
If you have some writing experience and feel comfortable putting your skills to work, you may be a prime candidate. Give it a shot and see what you think.
7. Have a Garage/Yard Sale
Start going through your home or apartment and look for items you no longer need or use. You can have a garage or yard sale at least once a month. When you have a garage or yard sale, you can eliminate the clutter and make extra cash. Your neighbors and other people passing by your property may have an interest in the items you have for sale. In case you missed this post, How To Declutter Quickly And Stop Buying Stuff
It also helps if you advertise in the local classifieds and post the sale on FaceBook, Instagram, etc. That will draw more folks your way. Good luck, and enjoy the extra cash and storage space!
8. Offer Services on Fiverr
Provide services on Fiverr.com. You can create an account and then put up listings for different services you can provide. Not sure what to offer? Consider providing short blog posts, voiceovers, and graphic designs. While the initial price for services is $5, you can include add-ons for extra cash to become more profitable on the site.
9. Donate Plasma
Check out your local plasma center to find out how much you can get paid to donate plasma. Some centers offer as much as $700 per month. If you donate plasma, you can typically only do so once a week or so. However, the cash adds up. You can put the extra money to good use for bills and other expenses. Donating plasma is not painful or too time-consuming, and if you're in reasonably good health it shouldn't affect your health long term. If you have questions, check with your doctor before starting out.
Final Word
If you want to make extra money, these are nine different ways to do it. If you wish to make money from home or not, there are opportunities available for you. Use the extra money to pay bills, pay off debt, save for a vacation, or do what you love. What are some ways to make easy extra money you've heard about or tried out? Please keep prepping, we must. May God Bless this world, Linda
Copyright Images: Woman Selling Things Deposit photos_89606546_s-2019