100 Items That Will Disappear After An Emergency
These are at least 100 items that will disappear after an emergency at the very least at your local grocery or big box store. Can you picture the empty store shelves after a disaster?
I have seen them after a flooding episode here in Southern Utah. Luckily, only the bottled water shelves were empty, but you can imagine if we had a major emergency.
I'm hoping as you read this list you will think of the things that you will want to stock in your home so you are better prepared. You don't have to store everything on this list, just the things that you would miss if the roads and highways shut down.
There may be over the counter medications and personal hygiene products, to name a few. We sometimes think we will stock up next month, I get it, I really do. I get nervous when I get down to three cases of toilet paper from Costco.
Yes, I have both cloth wipes and baby wipes. But what if the water is turned off for days or possibly weeks. Please visualize the grocery store near your home totally empty in two hours, yes two hours.
Several months ago they showed the shelves at a store in Hawaii with storm Lane on its way to the islands. Yes, the shelves were empty. YIKES!
My point is this, please do not be one of those families that must stand in line to get water bottles from the city or country building.
Disappear In An Emergency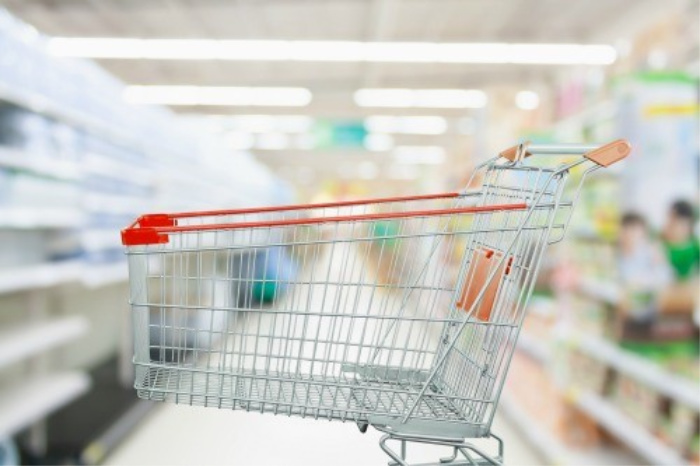 Water Bottles
Water Filters
Matches (strike anywhere type)
Diapers
Baby Wipes
Diaper Rash Ointment
Toilet Paper
Kleenex
Menstrual Supplies
Monistat (yeast infections)
Cranberry Vitamins (UTI infections)
Toothpaste/Toothbrushes
Haircare Supplies
Canned Food
Frozen Food
Dog Food
Flashlights
Batteries
Coffee
Alcohol
Charcoal
Gasoline Containers
Coleman Fuel
Coleman Stoves/Cooking Stoves
Propane Canisters
Hand Can Openers
Honey/Sugar/White and Brown
Yeast
Wheat
Wheat Grinder
Large silver bowl to make bread
Pancake Mix (or supplies to make from scratch)
Baking Supplies (flour, baking powder, salt, baking soda, etc.)
Spices
Wash Buckets/Washing Supplies
Vitamins
Aluminum Foil
Garbage Bags
Baggies
Paper Towels
Laundry Soap
Hand Soap
Kitchen Sink Soap
Ajax/Comet
Sink Scrubber
Instant Milk
Clothespins/Clotheslines
Fire Extinguishers
Insulated Ice Chests
Duct Tape
Cast Iron Pans
Cast Iron Pan Scrubber
Tarps/Tents/Shelters
Sleeping Bags
Carbon Monoxide Alarms (batteries)
Hand Sanitizer
Garden Tools
Scissors and Sewing Supplies
Bleach
Mousetraps/Ant Traps/Roach Spray
Board Games/Card Games
Paper Plates/Paper Bowls/Paper Cups
Plastic Silverware
Shaving Cream/Shavers
Hand Pumps
Bicycle tires/pumps
Reading Glasses
First Aid Supplies
Medical Handbook Survival Handbook
Wool Socks
Wool Blankets
Scarves/Mittens/Warm Gloves
Popcorn
Peanut Butter and Jam
Macaroni and Cheese
Nuts
Underwear
Wagons
Cots and Inflatable Mattresses
Candles
Vegetable Oil
Chocolate
Handkerchiefs
Solar battery charger
Pliers and wire
Hand Crank Radio
Prescriptions (please try and get a 90-day supply)
Cash, small bills and coins
Shoe Laces
Dutch Ovens (you can never have too many)
Lip Gloss/Chapstick
Essential Oils
Vicks VapoRub
Steel Wool
Sandpaper
Lumber
Hand-crank tools
Food
Bread
Crackers
Final Word
Here's the deal, there are so many items that will disappear in an emergency or disaster. This is just a list of 100 items.
Tell me things that you would add to this list. Thanks for being prepared for the unexpected. May God bless this world, Linda
Copyright Pictures:
Shopping Cart: AdobeStock_206421657 by Kwangmoo.jpeg