How To Make Emergency Washing Machines
Do you know how to make emergency washing machines? I have talked about them before, but I received an email from a sponsor to see if I would review the new handles for the Ball Breathing Mobile Washer. They are my favorite new handle styles! I have pushed the mobile washer for years, but now they have new handles! And they rock! I'm sharing my honest opinion of these babies! Let's get real here, I won't share anything on my website that I won't use myself and then endorse. Thank you, Robert, for contacting me to check these out. I have been eyeing the new style for a few months, so I'm dying to show it to you!</p
We all want clean underwear for sure after a disaster, at the very least. The nice thing about this Ball Clothes Mobile Washer is the fact that you can use it year-round. You know when you just want to wash a few items and you don't want to wait until the next laundry day?
You will use less water, electricity and keep the planet a little greener by using just a bucket and a mobile washer. My design of the two five-gallon buckets with a Gamma Lid stores easily in your camping gear or RV. I have even washed sleeping bags in my large 17-gallon wash buckets with my mobile washers. It's easy to put together as shown below.
Emergency Washing Machines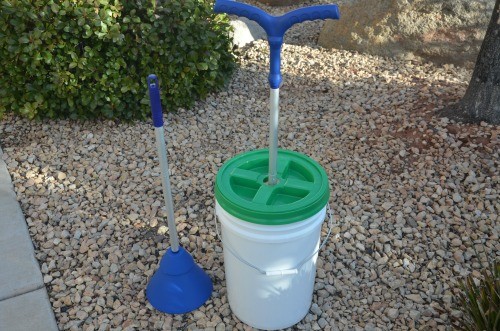 This picture above shows the two styles available, the Ball Mobile Washer with a straight handle and the one with the "T" handle.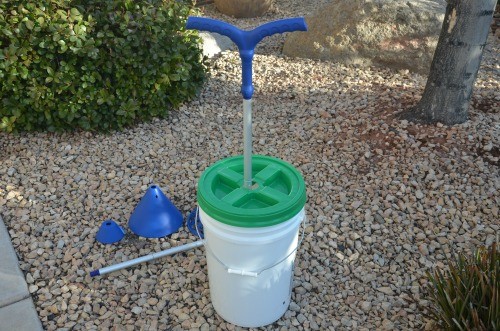 The handle stores easily inside the 5-gallon buckets with the Gamma Lid, (Mark drilled a 2-inch hole in the top lid).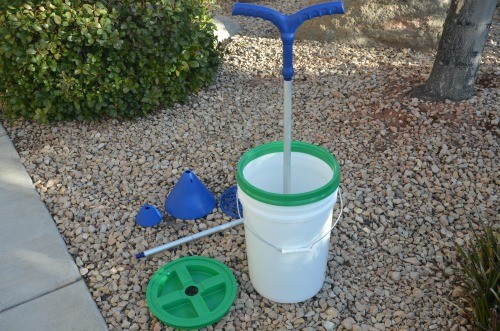 You tap the "ring" with the threads of the Gamma Lid on the top bucket with a mallet to secure it in place.  This bucket will sit inside the other bucket. Breathing Mobile Washer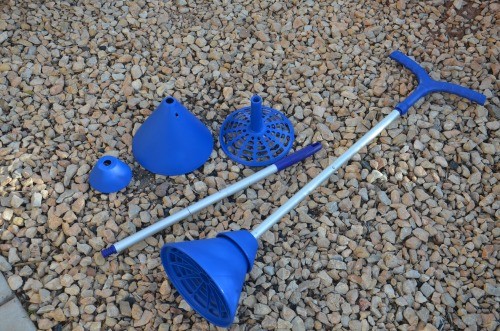 The units have four pieces that come together easily by screwing them together to make them ready to use.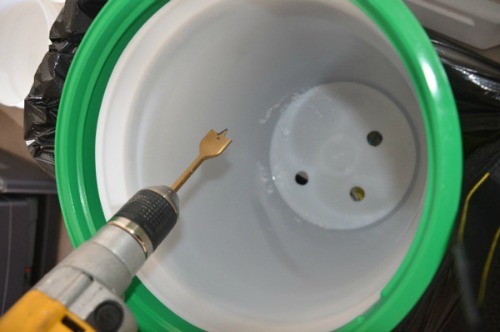 In the "top" bucket, Mark used a drill to make a few one-inch holes for the water to flow through when swishing the water. I have a "wash" bucket set and a "rinse" bucket set.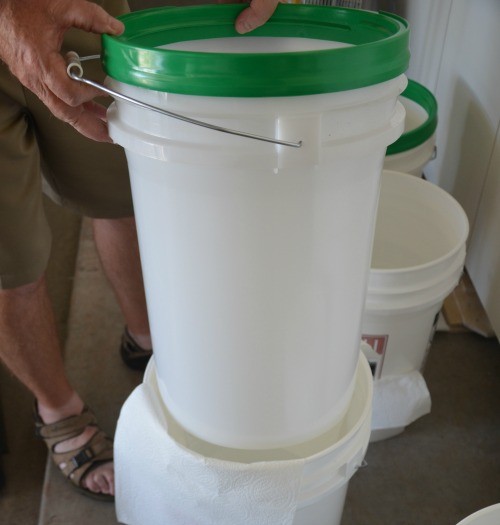 I use a few paper towels between the buckets when storing because sometimes they are hard to get apart. You can also use wash buckets such as these with the same mobile washers. Galvanized wash buckets.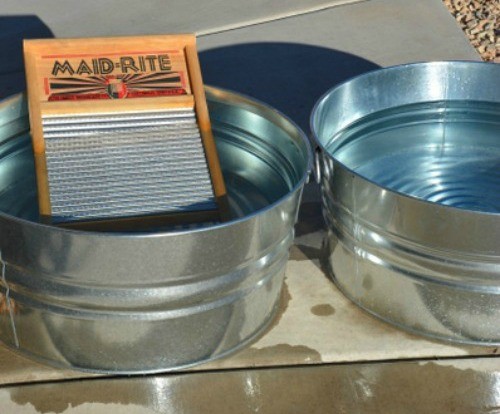 Emergency Washing Machines:
These are just a few of the things that you can wash by hand. I know heavy jeans would be a problem, but it could be done. I told Mark, "please no jeans if we have a power outage for a very long time."
Hand towels
Wash towels
Wash rags
Cloth diapers
Underwear
Socks
Cloth Menstrual Pads
Cloth towels from the kitchen
Sheets and pillowcases
Shirts
Blouses
Skirts
Pants
These are just a few items to think about washing by hand. Thanks again for being prepared for the unexpected. May God bless this country.
Be Prepared For Laundry by Linda
My favorite things:
Copyright pictures: Children with hanging clothes, AdobeStock_73890537 by Alexandr Vasilyev