What You Need To Do Laundry After A Disaster
Today it's all about what you need to do laundry after a disaster. I know we have talked about having clean underwear and how hard it would be to wash jeans. A few years ago I found the perfect clothesline from EarthEasy.com listed below. I know we can wash our clothes in wash tubs or my 5-gallon portable washing machine. Well, I looked everywhere for some really good strong clothespins.
What You Need To Do Laundry After A Disaster
I bought some at a local hardware store for $22.00 for a package of 96. I also bought a package of 50 for about $15.00. Hmmm. I was not satisfied with the clothespins when I would hang things on my clothesline. They would not be flexible or they would not hold the weight. Then I started scouring the internet. Yep, I found my perfect clothespins.
Here's the deal, we all love using our electric washing machine and clothes dryer. You may be thinking "I am never going to need clothespins". Let's talk about losing power and having no way to wash and dry our clothes, except by hand. Oh, we all need some water, detergent, clothespins, a clothesline, and a wash bucket or two.
How to Do Laundry
A few years ago I found the perfect clothesline, for me anyway. I had been looking for one for about three years. First, I was going to rig something with ropes. Then I looked at a retractable one. Nope, they were not what I wanted for my backyard. I like to research and buy right the first time. Where I live it is really windy at times. Once I had a table umbrella get ripped out of the backyard and sent flying about 100 yards away up on the hill behind our house. Luckily it didn't hit anything or anyone.
I knew I had to buy one I could fold up and put away when not in use. I found that clotheslines from EarthEasy.com. We installed the cement base with the post holder so it could be mowed over the top.  We have the clothesline stored in our shed when not in use. Now I had the best clothesline but needed to find some good, strong, and sturdy clothespins.
The Perfect Clothespins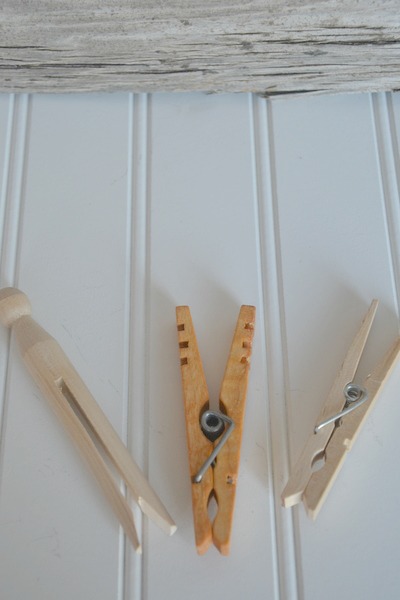 Please look at the clothespins above. The one on the left is not flexible and will not hold the clothes on the line if the fabric or item is thin or too thick. The one on the right side is okay, but they are not strong enough to hold jeans on a clothesline. Hmm. Now, to the perfect clothespin. It's the one in the middle. Please look at the size of it compared to the one on the right. Also, look at the spring. There is a big difference between the two. The middle one is sturdy and has a lifetime guarantee if they malfunction or break due to normal wear. I also wanted to get something made here in America.
Of course, with any wood product, I will have to keep these out of the elements and bring them inside when my laundry is dried. These clothespins are called Kevin's Quality Clothespins. I found them on Amazon. These perfect clothespins can be handed down to the next generation because they are so well made. I love these. I am not sure my kids would still want them, but I'm so glad I have them! Kevin's Quality Clothespins (Maple, natural) Sold in Sets of 10 Lifetime Guarantee
 and a clothespin holder.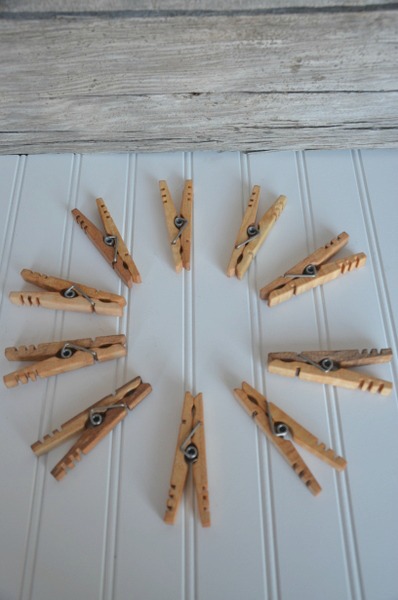 In case of emergency, please look at my homemade detergent and emergency washing machine to use in an unforeseen emergency or disaster. Let's be prepared for the unexpected. Please plan ahead of time how you will wash your laundry when you have zero power.
Readers comments:
Papa J: Nice picture, but if you hang them upside down the shoulders don't get the pinch & creases.
Deborah: I like to put my shirts and dresses on hangers and then clothespin the hanger to the line. If your shirts have the little ribbons inside to slip over the top of the hanger, they don't blow off. Regular t-shirts I hang upside down. I also rinse in vinegar so the clothes aren't as stiff. Great article!!
My favorite things: