10 Grocery Items You May Have Trouble Finding
Today, I have 10 grocery items you may have trouble finding based on various food shortages. Here's the deal, I observed in my own recent shopping experience that there seem to be fewer supplies of many products, but those same products are higher in price.
The economists will tell you that the economic rules of supply and demand are at play. The prices of food in general are exceeding the cost of living, and it affects all of us, particularly those on a fixed income and those on the low end of income generation. We aren't faced with having rations of food, but some people are certainly dealing with hunger since they can't afford some of the foods they would buy to feed their families.
If you eat out more than cook at home, you may not have seen the grocery store shelves with diminished supplies, much of which is due to reduced agricultural production. It's my understanding that grocery stores stock their shelves on certain days, some stores more often than others. Every store that I talked to had different days and different times of the day. Some stock after midnight and some stock all day long but on a limited basis.
Obviously, it would not be fun stocking around people with grocery carts, so they try to replenish on slow days or very early in the morning. A few stores stated they stock starting at 2:00 a.m. or whenever the scheduled truck with supplies is expected.
Please let me be clear if you see a good buy at your local grocery store, stock up on what you need and in quantities that can be used in a reasonable timeframe. Nothing is worse than having rancid or overly expired food. In case you missed this post, 10 Things You Can Do With Expired Food
According to the USDA, there is no current shortage in our food supply chain. USDA Food Supply Chain, but there sure seems to be some challenges in many stores where I shop. The processes that support our food systems in bringing things to market are going through some challenges, and we see them in reduced inventories at the retail level.
We'll discuss this in more detail, but some experts are saying this is the most severe drought in1200 years. The New York Times is just one article I read about how bad the drought is. I know, we have to cut back on watering our lawns, but the real issue is the crops we all need for human and livestock food won't grow without water. The animals need water and their feed needs water to grow. You get the picture, I'm sure.
There are so many global inputs that affect food price increases. There are more people living now, almost twice as many as in 1960. Again, supply and demand dictate that more people will require food. Add to that scenario the fact that we have less land to grow those crops, it proves to be a double whammy as we try to meet increased demand.
There is also the fact that many countries are raising crops to provide more vehicle fuels, not to feed the population. Much of our corn and soy crops now go to the oil industry and the crops turn into fuel additives. With oil production reduced overall due to the move to electric vehicles, political pressure to be part of the "green movement" and away from fossil fuels, and the upheaval from conflicts throughout the world.
Many chemicals come from the same sources as the gas in our cars. With less fossil fuel production, things like chemical fertilizers and insecticides that help provide for more abundant crop harvests are directly affected in an adverse way. Talk about a "perfect storm!"
This is where I buy my seeds rather than relying on my local garden center: SeedsNow Please stock some heirloom seeds, I just ordered enough to feed my family and more.
In case you missed this post, Is There a Corn Shortage? Iowa Derecho Damage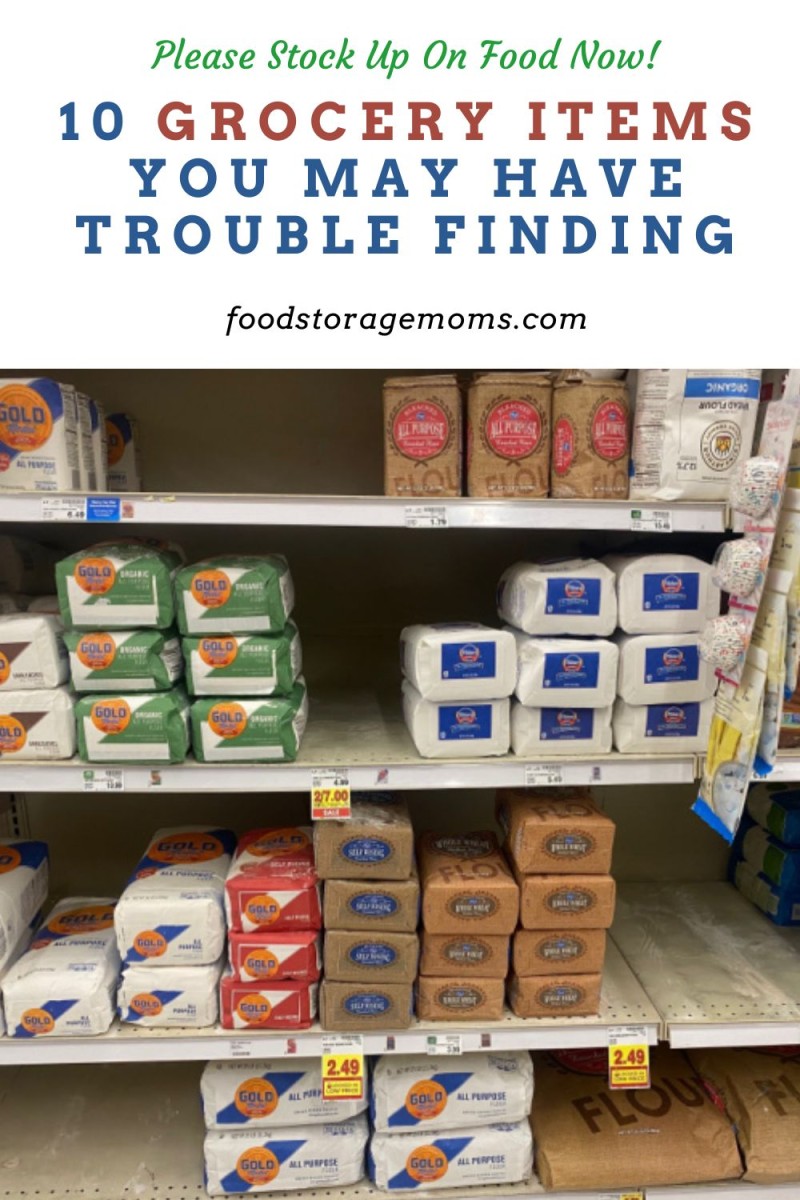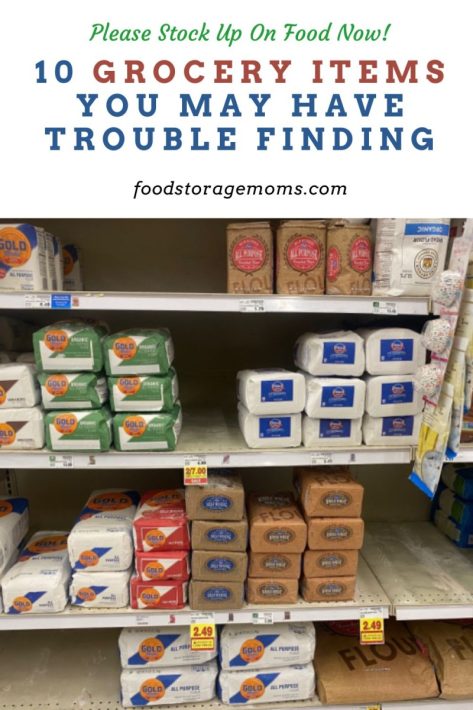 10 Grocery Items You May Have Trouble Finding
Grocery Items
1. Butter
I quote the Deseret News (Utah local newspaper) "Fox reported that farmers are blaming the expensive costs to raise cattle, transportation and energy costs, feed shortages, and some staffing shortages for the increased cost of grocery items. It's especially difficult to keep up with the production of all dairy products, not just butter. These shortages could affect the whole milk industry." The high demand for butter just raises the cost of this simple item we all enjoy. In case you missed this post, Butter: Everything You May Not Know
I keep hearing about higher cattle farming costs, including animal feed, and of course labor costs. It's no wonder the price of butter has gone up and so has the price of milk. You know whipping cream will be more expensive this year, particularly as we approach the holidays. You may want to plan for less cream on that slice of pie over the holidays unless you're willing to pay more.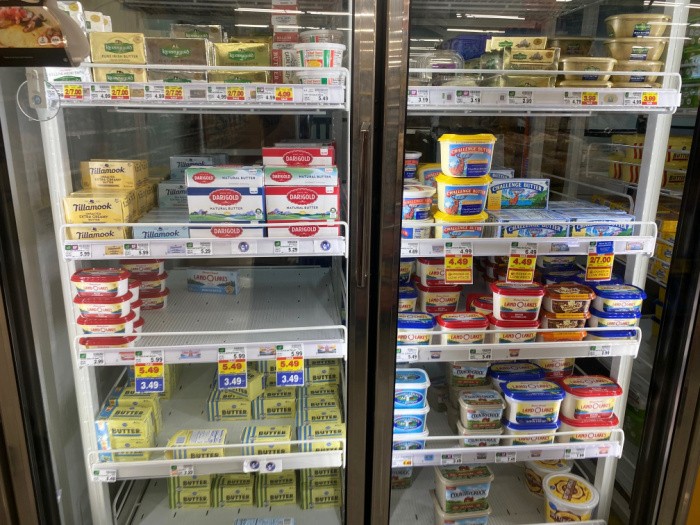 2. Wheat/Flour
Ukraine is the main producer of wheat in the world. As we know Russia invaded Ukraine and therefore disrupted the wheat supply entirely. More and more countries are pushing to get their wheat from depleted farm sources. The lack of water due to drought, crop damage from hurricanes and other storms, much fertilizer prices, and the cost to transport grains increases as fuel prices increase have all contributed to shortages and price adjustments. Some may attribute much of this to climate change, but other factors come into play.
The pandemic prompted many manufacturing and processing plants to close down, either temporarily or completely. It also caused labor shortages in all sectors of the economy. We are still feeling the effects of this worldwide event, and probably will for the foreseeable future.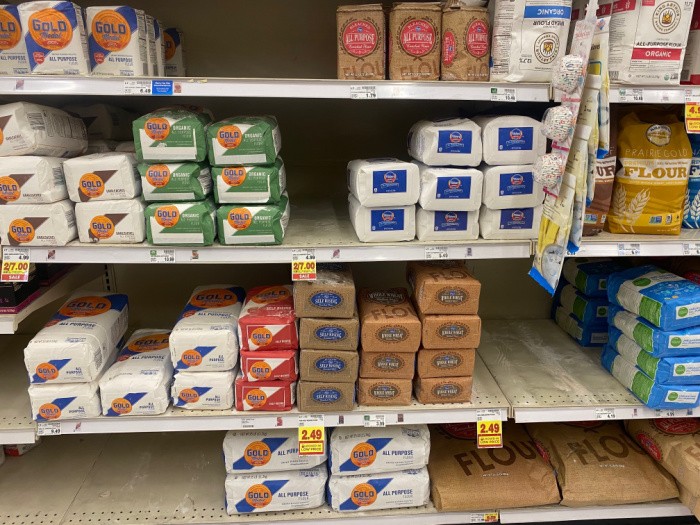 3. Sugar
Sugar comes from two main sources, sugarcane plants, and sugar beet plants. Yes, the US has acreage and production plants to grow and process sugar, but those are under the same price pressures as other crops. Another challenge most of us aren't aware of is that the US government has some special tariffs in place that restrict the importing of sugar from other countries, particularly from central and south America.
If the US farm industry producing sugar-related crops has an off year, then the effects of those tariffs really come into play. One state that has a significant sugar crop industry is Louisiana. Due to heavy crop damage from storms this past year, much of the sugar harvest didn't materialize, so less sugar is available from typical sources and the shortage is reflected in more empty grocery store shelves and related higher prices.
According to Reuters, "Ethanol, aka alcohol, is used for a variety of products. This could mean a drop in sugar supply, leading to increased prices and possible shortages." Heavy rainfall in India has hurt rice production. The rainfall is 88% higher than normal in India so far this month.
Sugar will be in short supply, please stock what you can use and store safely in airtight containers. Remember, do not use any oxygenators as part of your sugar storage plan, the sugar will become bricks, literally.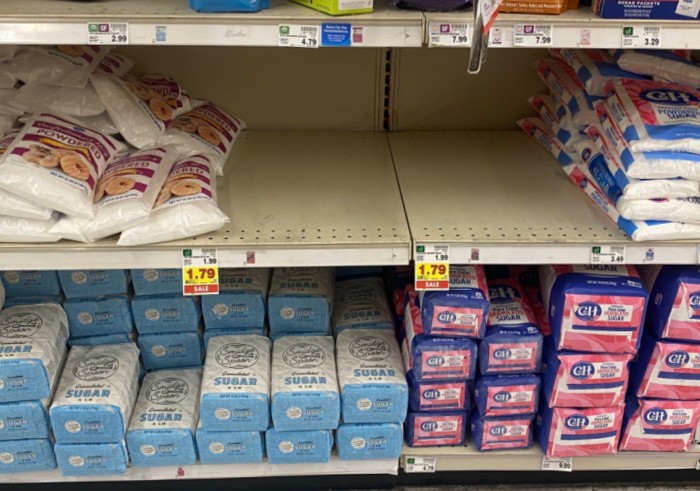 4. Rice
If you have picked up bags of rice lately, you will see that the price has doubled.
"Right now, I will be much more worried by India slapping an export ban on rice in the coming weeks — as they were thinking about after wheat and sugar," David Laborde, a senior research fellow at the International Food Policy Research Institute, told CNBC." Nafees Meah, regional representative for South Asia at the International Rice Research Institute, added that energy costs, which have been rising globally, are a big part of rice production costs. CNBC
I quote the Wall Street Journal, "COLUSA, Calif.—Rick Richter has spent the past 43 years flying biplanes over California's Sacramento Valley, dropping rice seeds into vast, flooded fields that churn out grain for consumers across the globe.
In a typical year, Mr. Richter's company seeds 42,000 acres of rice, earning more than $3 million in revenue. This year, as a worsening drought prompts unprecedented cuts in water allocations to rice farms, he has seeded just 7,000 acres and expects sales of $550,000."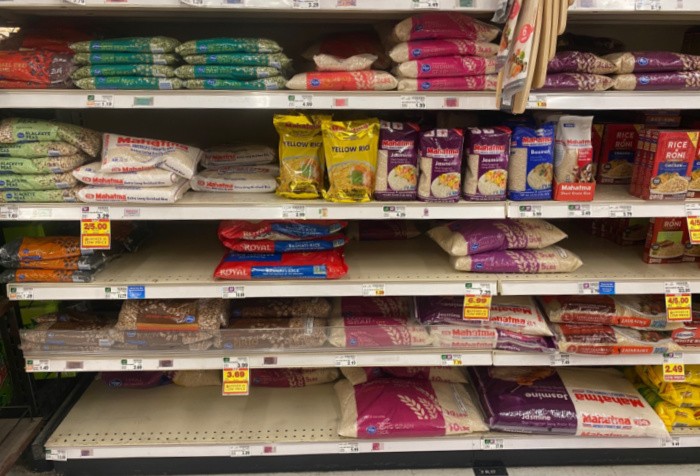 5. Avocados
The American government stopped imports of Mexican avocados earlier this year. It's because a U.S. plant safety inspector based in Mexico received a threat. I quote, "The United States has suspended avocado imports from Mexico because a U.S. plant safety inspector in Mexico was threatened, The Associated Press reported. The suspension started Saturday after the inspector was threatened in Michoacán, the only Mexican state authorized to export avocados to the United States." WebMD
California is also experiencing its worst drought conditions in decades, affecting crops across the full farming sector.
This may be the reason you can't get avocados, or they may be much more expensive. The Mexican restaurant we like to frequent mentioned guacamole is no longer an option, at least for the time being. Export restrictions aren't anything we can control, so you may need to plan a different approach to your Latino-oriented meals for a while.
6. Eggs
According to my research, and I quote from the magazine, Today, "The rising costs are driven in part by the bird flu outbreak that has been detected in at least 26 states and led to the death of millions of birds. The virus, which is rarely transmitted to humans, is hitting consumers as well as businesses that use large amounts of eggs." The challenge with the poultry industry is that many chickens are kept in tight quarters at the facility, making it much easier for the disease to spread.
I remember around Easter this year I noticed the price of eggs had escalated. This is one more reason we should try and raise our own chickens if your city will approve. As long as you have the amount of land required by the city and county you live in, it's my understanding that HOAs can't stop you. Check it out, I have a neighbor who recently started raising her own chickens!
I would check with your local municipalities before starting your very own chicken and egg production. My lot in Southern Utah was too small to have chickens. Some of the larger lots could have wrestled with the HOA if they had the desire to raise chickens.
For more information on the Avian flu, Avian influenza, or bird flu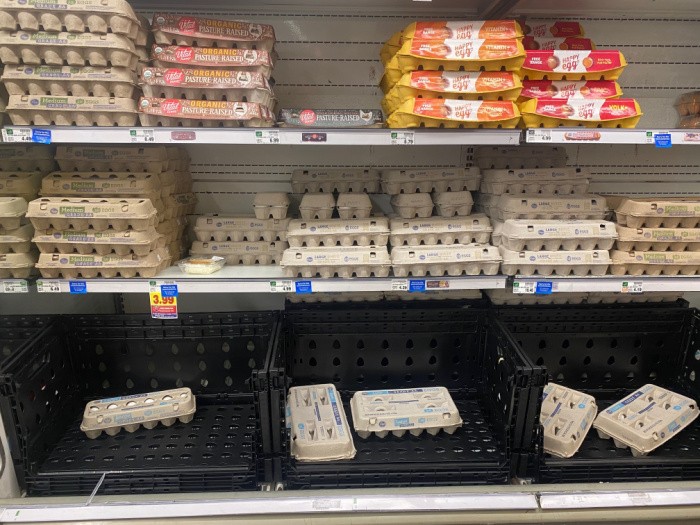 7. Turkeys
I quote, NBC Montana, "If you've gone to a deli, sandwich shop or grocery store, you may have noticed turkey meat is in short supply. A number of factors are contributing to a nationwide turkey shortage, from supply chain issues to the avian flu, which has hit 39 states and over 40 million birds, according to the USDA. Aug 18, 2022″.
We just checked our local grocery store and they had turkeys going for $1.99 a pound. Yikes! Will they go down in price closer to Thanksgiving, I don't know. My question would be, will there be any turkeys to purchase the closer we get to the holidays? Years ago, we had a neighbor give us a 38-pound turkey he had grown. That was truly the biggest turkey I have ever come across!
One store mentioned they will not get their turkeys until the first part of November. If you see them at your local store, you may want to purchase one rather than wait to see if prices will go down. Typically after Thanksgiving, you will see a clearance on turkeys, not sure we will see that this year. We haven't seen this yet, but we may end up seeing purchase limits put in place.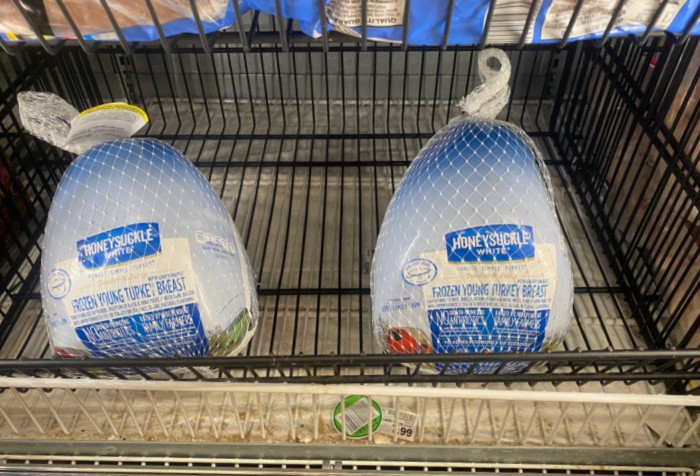 8. Canned Goods
The aluminum to make the cans is growing harder to get, therefore, you may see less canned food for your family as well as canned food for your pet food needs. I don't drink soda in cans, but I saw an article about how expensive soda is these days. I checked out a few grocery stores, the shelves were sparse and the prices seemed somewhat higher than I expected. And when I walked out of the store, I saw these mini cases of soda, I talking about small cans in a 12-pack of soda.
Now, I'm wondering if these small mini 12-packs will be the new normal.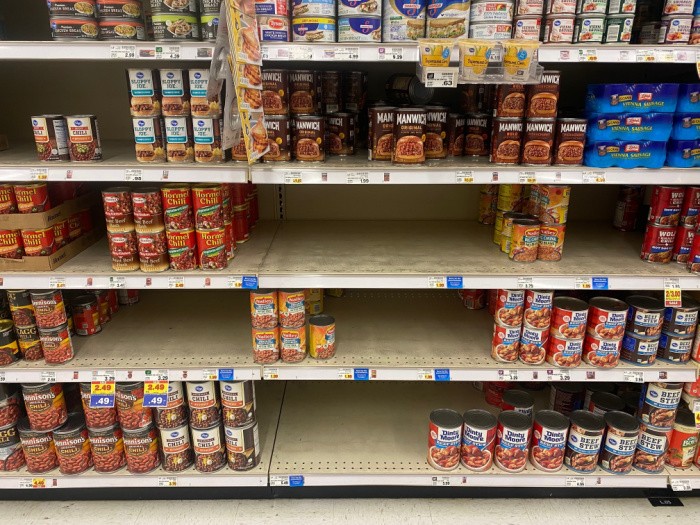 9. Chickpeas
The Russian invasion of Ukraine has caused a huge drop in chickpea production because those two countries are the two main producers in the world. Even in the US, farmers have opted for other crops to grow. That's why we are seeing a definite drop in chickpeas on grocery store shelves.
I know, what about our beloved hummus? Yep, we may have to start making hummus with a few different beans. It's not just the chickpeas, it's the metal to make the cans that are in short supply as well. Drought comes into play here again, without water, we can't grow all the food items we need.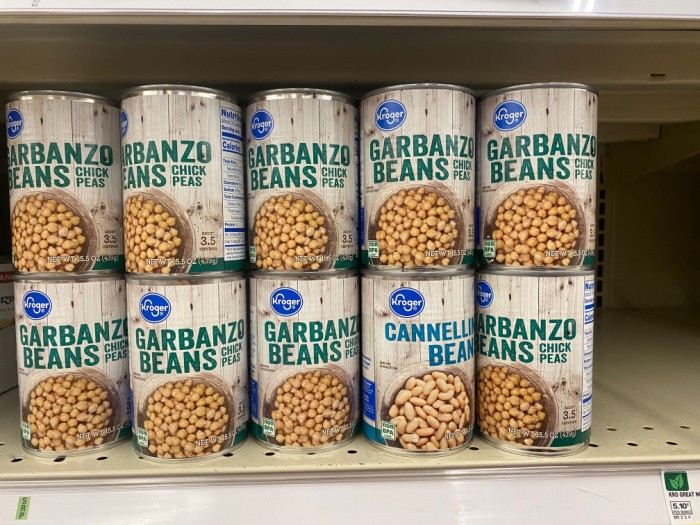 10. Dog Food
I had to take one of my dogs to my veterinarian for some minor surgery a few weeks ago and the girls mentioned it's getting harder and harder to get medications and special diet formulas for pets that need them. Please stock an extra bag of dog food if you possibly can. I just bought some extra dog treats as well. They may not be necessary for the dogs, but I compare the dog treats to my chocolate cravings, so there you have it.
My research shows that cans for cat and dog food are hard to acquire and the cost of shipping is steep. We all know the price of gas has gone up and that affects our bottom line on everything since the truckers are having to pay those really high fuel prices to get things to market.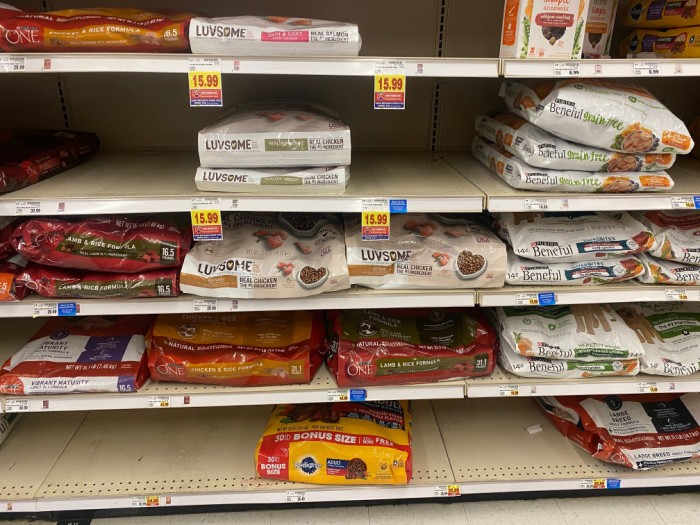 Final Word
I just heard this week that there's another recall on infant formula. Who would have thought with our increased efficiency and technical understanding of food production across all food groups we'd still be experiencing recalls? Please stock up on grocery items when you can, you may not see what you want and need next year. I hope I'm wrong, but we stock now. The food we see on grocery shelves today was grown last year. Only buy those food items your family will eat. Please teach your kids and family how to cook from scratch. It's a skill they all need. May God Bless this world, Linda