How To Make Moist Pork Chops In Cast Iron
I don't know about you, but I have always wanted to know how to make moist pork chops in cast iron. I have been slowly collecting Lodge cast iron pieces as my budget could afford them. I really want some cookware that I can use outside on the barbecue, or place them on charcoal to make a meal or use inside my home too. My mom always used cast iron when cooking. I can still smell the homemade pork sausage she fried in those pans. Oh, and the fried cheese. I'm surprised I am still alive with all the formed meat in a can and fatty foods I grew up on.
What's really funny, I loved that stuff! Nope, I never fed that stuff to my daughters. Wait, I take that back, I did have my girls eat my parent's fabulous homemade sausage. Man, I better get that recipe.
Moist Pork Chops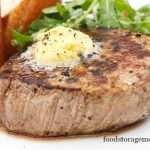 Moist Pork Chops
Ingredients
For the brine:

optional

3

cups

cold water

1

cup

water

3

tablespoons

of coarse salt

I used Himalayan because it was close at hand

Coarse black pepper to taste

For the pork chops:

6-8

pork chops

center cut-one-inch thick, no bone

Olive oil

Seasonings of choice

I only used salt and pepper
Instructions
Bring one cup of water with the coarse salt to a boil to dissolve it, add the additional three cups of cold water and remove the pan from the stove. Let the brine temperature come down to room temperature. Place the pork chops in a 9-inch by 13-inch pan and cover completely with the brine. Cover with foil and put the pan in the refrigerator for 30 minutes to 6 hours.

When ready to cook, remove the pork chops from the cold pan and pat dry. Coat them with olive oil and seasonings. Preheat the oven to 400 degrees with your cast iron skillet in the oven. We need the skillet hot to sear the chops. Use some good hot pads to remove the hot skillet from the oven and place it on the stove over a medium-high heat. You will now add the pork chops one at a time into the hot skillet. They will sizzle. Sear them on one side for three minutes.

I turned on my oven/microwave vent because it got a bit smoky in the kitchen. Not too much, just a little. It's worth it, trust me. Now flip the pork chops over and put them back in the hot oven. Bake another 5-10 minutes, depending on how thick your meat is. Use a meat thermometer to make sure the temperature in the thickest part of the meat is 140-145 degrees after baking. Mine got up to 165 degrees but they tasted great.
Brine: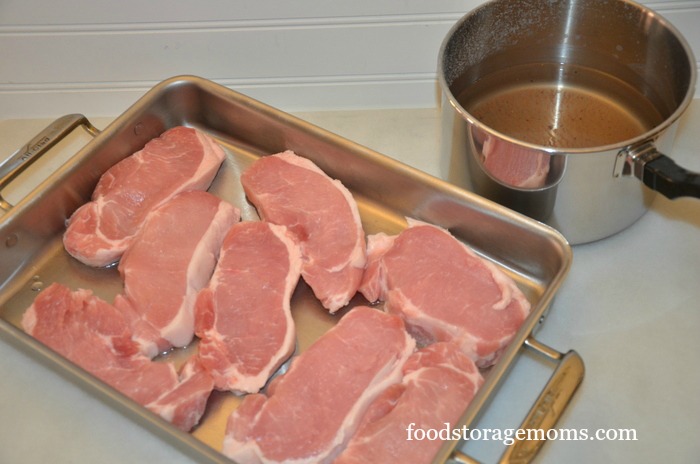 Searing: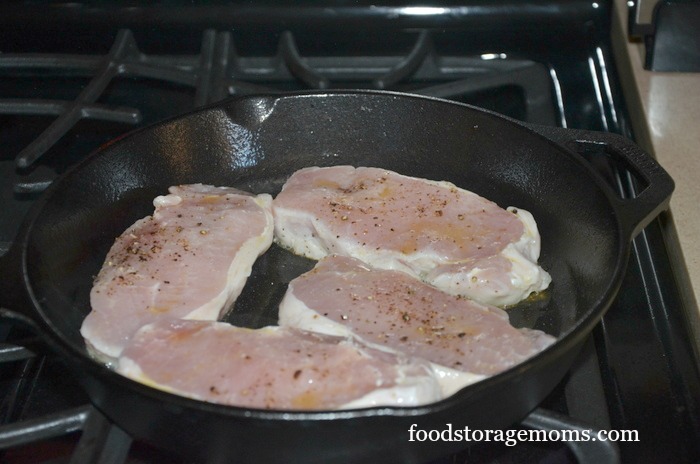 Let me know what you cook in cast iron. I would love to share your ideas. Here's to cooking at home.
Here's a link to the NPPC: National Pork Producers Council They have some interesting information all about pork.