How To Make An Easy Gluten-Free Bread
I've been researching to find an easy gluten-free bread recipe that anyone can make. This recipe you can make using one mixing bowl with a spoon or a Danish Whisk. No mixer needed. There are a few tricks with gluten-free bread, you cannot store some gluten-free bread in plastic bags because it is a moist loaf of bread and will become soggy. I learned I had to store it in foil or parchment paper. I realize some people are against foil, but I still use it for many things. Please note purchase the freshly ground almond flour from the refrigerated section of your healthy grocery stores. Please store your unused almond flour in the frig or freezer until you use it. Almonds or nuts go rancid very quickly.
I have had a few readers ask me to come up with a gluten-free bread recipe. I took several recipes and kept modifying them until I got this one that worked. I will call this one an easy one. But I like my bread a little more fluffy. So in the next few days, I will post a few more recipes. I have made bread since I was probably five or six years old with the help and example of my mom. All of my girls can make bread, dinner rolls, and cinnamon rolls to name a few, it's a great skill to learn.
I learned a lot about gluten issues and I mean a lot of things I wasn't aware of. For instance, some baking powders may have gluten, so I purchased a can that is gluten-free. Rumford Gluten-Free and Aluminum Free. I also learned that the dough enhancer I buy is safe to use. I buy this brand: Dough Enhancer. I also learned the SAF Yeast I buy is safe to use. Of course, wheat gluten would not be okay to make a loaf of bread for someone with gluten issues.
The reason I mention this is because I made several batches of bread before I settled on this one recipe to share. I was hoping I could exchange my almond flour for my whole wheat flour recipe. No, it didn't work.
I must confess I was a bit nervous to step out of my comfort zone by making bread with almond flour. Now, almond flour is a little different than almond meal. The almond meal, the almond skins can be blanched (skins removed) or unblanched before grinding. But they are both finely ground, so there is no official difference between the two products.
Gluten-Free Bread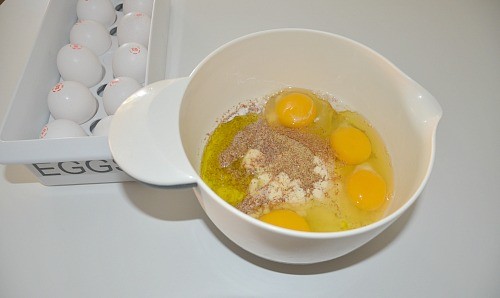 I literally just dumped all the ingredients in a medium-size mixing bowl and started stirring with my Danish whisk.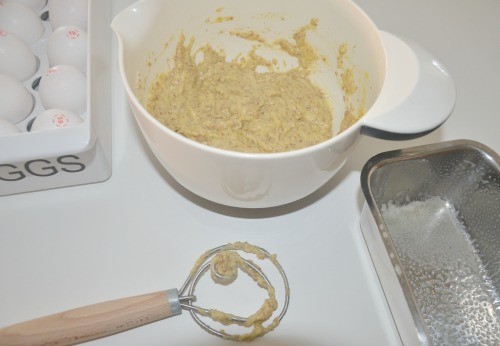 You can see it's a sticky dough. Stainless Steel Danish Whisk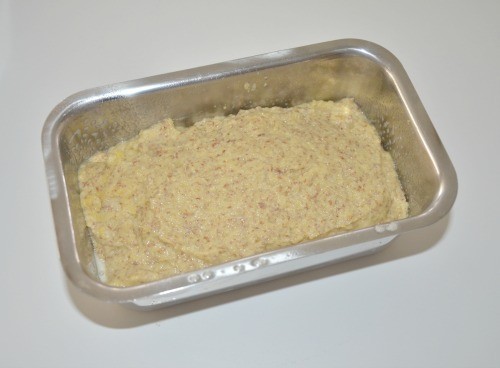 I greased the one-pound bread pan and scooped the dough in the pan. The finished product is shown below.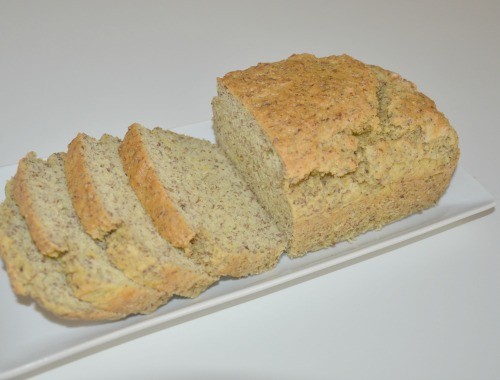 Gluten-Free Bread Recipe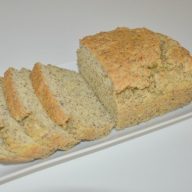 Gluten-Free Bread Recipe
This is a moist dense wonderful gluten-free bread that's so easy to make.
Ingredients
Ingredients:

1-1/2

cups

finely ground almond flour

1

tablespoon

ground flaxseed meal

2

tablespoons

honey

1/4

teaspoon

cinnamon

4

eggs

1/4

cup

unsweetened vanilla almond milk

2

tablespoons

olive oil

2

teaspoons

gluten-free baking powder

1/2

teaspoon

salt
Instructions
Preheat the oven to 350 degrees. Grease a one-pound bread pan and set aside.

Grab a medium mixing bowl, no mixer needed. Combine the ingredients in the bowl and stir until the dough is smooth. It will be sticky. Spread the dough evenly into the greased bread pan. Bake in the oven for 40-45 minutes until golden brown or until a toothpick comes out clean.

After baking, cool the bread on a cooling rack. Wait for about ten minutes to remove the bread. Slice when cool. Store the bread in foil or parchment paper.
Let me know if you try this gluten-free bread, I will be sharing more very soon. May God bless you and your family. Stay safe.