Container Gardens: Everything You Need To Know
You love to garden, but at the present moment, you have the misfortune of living on the 24th floor of an apartment building in a noisy city. Grrr! Or maybe you're limited with an extremely tiny backyard that's keeping you from the garden of your dreams? Container gardens: everything you need to know!
There might even be a few of you that have a big backyard but the inconvenience of living in an area where the soil conditions are just flat-out terrible for growing vegetables and flowers. Thankfully with all of these circumstances you still have the option of container gardens to help you get through these setbacks. This is where I buy my seeds: SeedsNow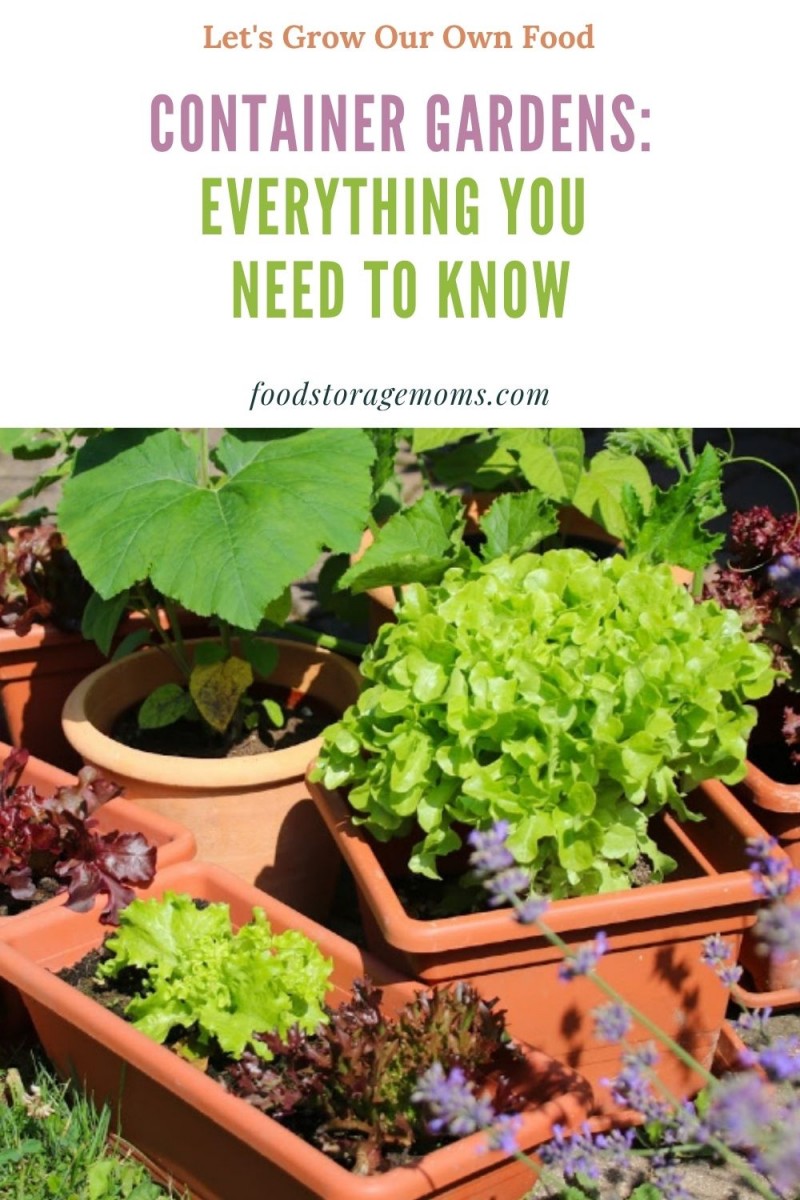 Container Gardens: Everything You Need to Know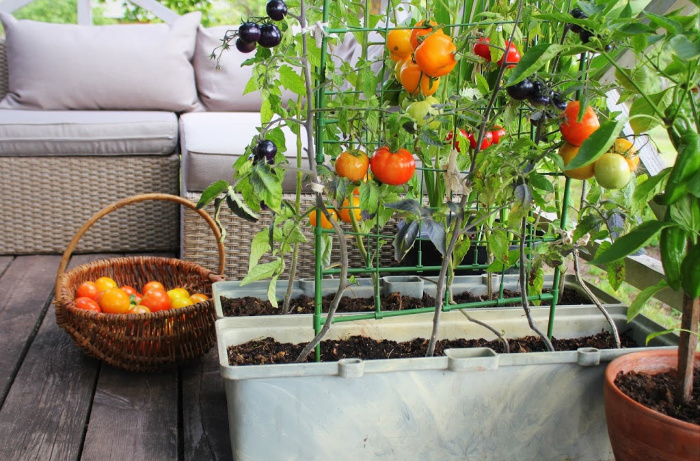 Even if you happen to have a big yard and the right conditions, a container garden is still a great option. Container gardens are also great for those who are just starting out. Here's more on container gardens and everything you need to know.
Saves Water
You'll notice a big difference with how much less water you will use with a container garden versus an ordinary garden. That's another way of keeping things green around your home.
Fewer Pests to Deal With
Pests can take a lot of fun out of gardening with the havoc and ongoing nuisance that they create. Plants that are kept in container gardens have far fewer pests to worry about, meaning that your plants should remain healthier because you use them.
Plenty of Sunlight
With container gardens, you can move them around your yard to get all the sunlight that they need. The result is that they can get more sunlight than plants that are stuck in one location that might be subject to unwanted shade.
Ideal Growing Conditions
Container gardens are really the perfect growing environment for your plants. That's due to all of the above-mentioned issues, which in turn, gives you healthier plants than if you were to try planting them in the ground.
Things to Consider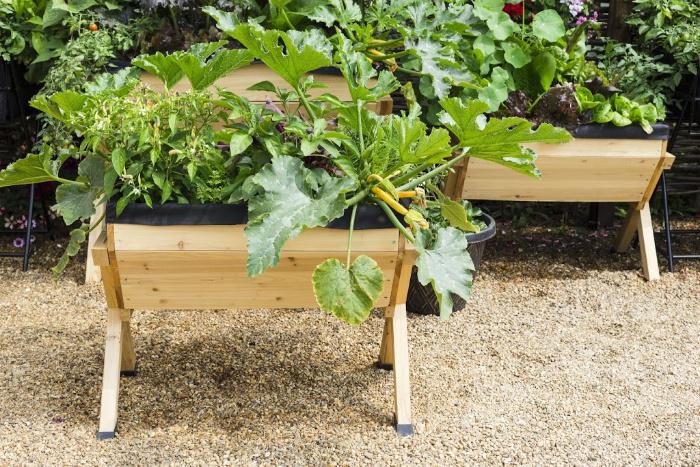 The Right Size Container
When it comes to choosing the right container size, bigger is usually better. That's because the roots need plenty of room to stretch underneath the soil to obtain moisture. You'll also be able to plant more in them and not have to water them as often due to the smaller space.
Container Drainage
If your container doesn't have drainage holes in the bottom of them you'll need to drill a few for proper drainage. Be sure to set a mesh or a coffee filter at the bottom of the pot so dirt doesn't escape but the water can.
The Right Spot
We've already mentioned that one of the benefits of having a container garden is that you can move them around the yard as you need to. But save yourself some time and energy before you plant them by paying close attention to your yard throughout the day and see where the sun shines.
Choosing the Right Containers
Ceramic
Containers made of glass-ceramic certainly look classy, but are generally much more expensive. They also come in pretty snazzy colors and patterns. Just be prepared for them to be a whole lot heavier than dealing with plastic.
Plastic
Using plastic is not only lighter and easier to move, but inexpensive compared to the rest. They may crack and fall apart fairly easily when bumped into, depending on the type of plastic.
Wood
Lots of gardeners prefer wood because it provides a nice touch, but the downfall is that they become hard to move after sitting over a long period of time. They also can get weathered with the sun and water exposure.
Metal
Metal is also seen as a classy method for holding your plants. Just remember that metal conducts a lot of heat, so you'll want to line them with plastic so that you don't scorch the roots.
Terracotta
Most gardeners use terracotta pots for their container gardens. They are heavy to move and easier to break. They can also be fairly expensive, especially if you are considering purchasing the larger containers or a lot of them.
Window Boxes
Planting flowers or herbs in window boxes looks so lovely hanging beneath a window. Plus it gives you something to look forward to each morning when you look out the window.
What to Grow in your Container Garden
You may think that you are limited to what you can grow in a container garden, but there's actually a lot you can do with one. Check out some of these plants to get you started.
Lettuce
Tomatoes
Radishes
Broccoli
Green Beans
Peppers
Herbs
Onions
Eggplants
Cucumbers
Blueberries
Potatoes
Smaller Fruit Trees
Helpful Tips for your Container Gardens
Water them Everyday
Plants and flowers that are found in container gardens don't hold moisture as well as ones planted directly into the ground. So you need to be sure to water them every day, unless the weather naturally takes care of them for you.
Use a Trellis for Extra Support
Plants that like to spread out or become weighed down with produce, need that little extra support. Make sure that you pick up a trellis when you are planting tomatoes or other fruits and vegetables in your container gardens.
At the least, place some stakes around the plants. They provide not only the support that your plants need, but also help them to be healthier and more productive.
Don't Pack Down the Soil
When you go to lay soil around the plant stem, make sure that you aren't packing down the soil too much. Your plant won't have the proper drainage by doing so.
Lay Mulch
Another thing to consider doing is to lay mulch just like you would around your flower beds. Mulch helps plants to retain moisture easier and it looks nice too. Just make sure that you leave about an inch of space around the stem.
Add Fertilizer to Feed Your Plants as Needed
Your plants in the container gardens need not only water to drink, but also food to eat as well. Before you even plant them in their containers, make sure there is fertilizer to get them started. Pay close attention to your plants and keep up with the fertilizer as needed, about once every other week.
Keep them Looking Attractive
Container gardens are naturally a focal point in your backyard so it's important that you keep them looking good. Keep up with the pruning and deadhead any flowers that become spent. If certain plants are not growing well, go ahead and dig them out and replace them with something else, or allow the other plants in the container to fill in.
Please Check Out What To Plant Each Month:
Garden Gloves
These are my favorite garden gloves: DIGZ Garden Gloves They come in different sizes, that's what I love the most. These are the best rose bush gloves: DIGZ Rose Bush Garden Gloves I have to get the large size for my hands. These are awesome!
Final Word
Hopefully, now you feel more comfortable about container gardening and how you can experience your own success. Now that spring is finally showing up, what do you plan on planting in your container gardens this year? We really need to grow as much of our own food as possible now more than ever before. Container Gardens: Everything You Need To Know. May God bless this world, Linda
Copyright Images: Plants in Pots AdobeStock_289231170 by Vaivirga, Plants In Containers AdobeStock_219432220 by Tottoto, Container Gardening AdobeStock_278515411 by Christine