13 Things You Should Buy At Costco
Today it's all about 13 things you should buy at Costco. Here's the deal, if you want to save money and have some top quality products, Costco may just be your new favorite store. It's too bad they are not giving out samples right now, not just because some of us go there for a mini lunch, but the person who was serving us may not be working right now because of the virus.
Another thing I miss is not being aware of products the demo personnel are demonstrating. In case you missed this post, 9 Things You Should Buy At Costco
13 Things You Should Buy At Costco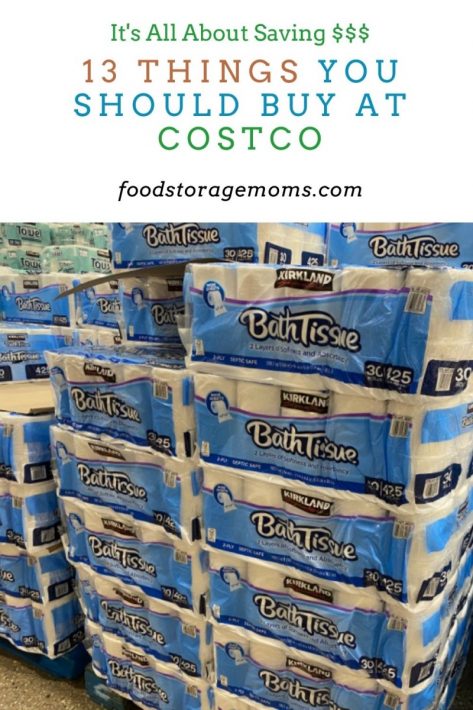 1. Ice Cream Bars
These are my favorite chocolate almond dipped vanilla ice cream bars! They cost $.170 per-ounce and come with 18 (3.1-ounce bars) for the low price of $9.49 for these delicious ice cream bars!! These are close in taste to those name brand ice cream bars dipped in chocolate with nuts, but they're about half the price.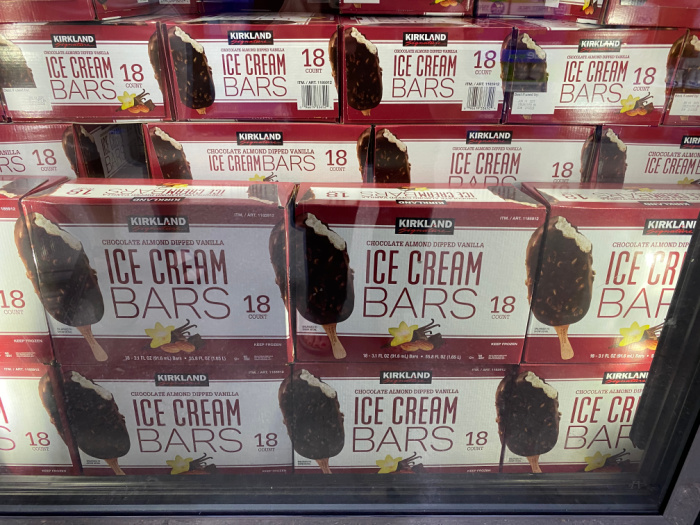 2. Freshly Baked Pizza
Have you tried one of their baked pizzas? I see people walking out of the store with two or three pizza boxes. Well, I had to buy one to find out why. The crust is just perfect and the pizza sauce is super yummy! Now, you may think I can't possibly eat an 18-inch pizza. Well, I usually share mine with Mark, he loves them too.
You can freeze some in a bag (Mark & I freeze three slices to a gallon baggie). Trust me, the pizza is fabulous! We reheat in it the oven or in the microwave.
You may be able to call ahead and order a pizza or two for those hungry kids playing sports right now. Or take one to a new mother or a family who is sick and could use a hot meal.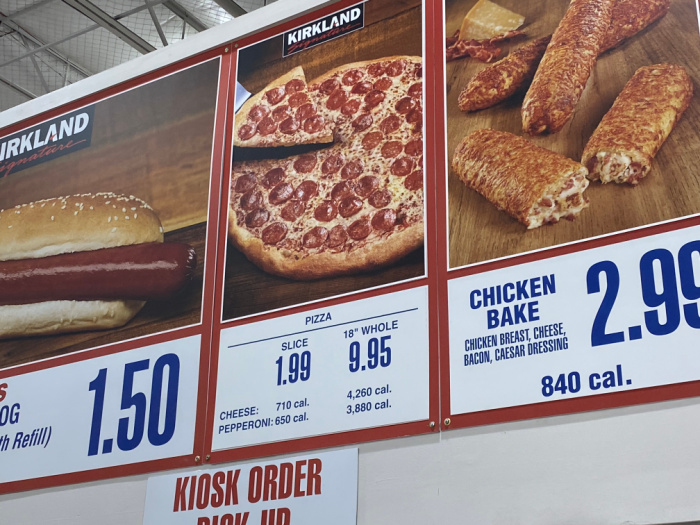 3. Pesto Ready To Serve
Who would love fresh pesto for $.409 per ounce with 22-ounces for $8.99? When I have my Sweet Basil growing I make my own pesto and freeze it in small ice cube type trays. If you can't use the whole bottle, freeze it the portions you desire.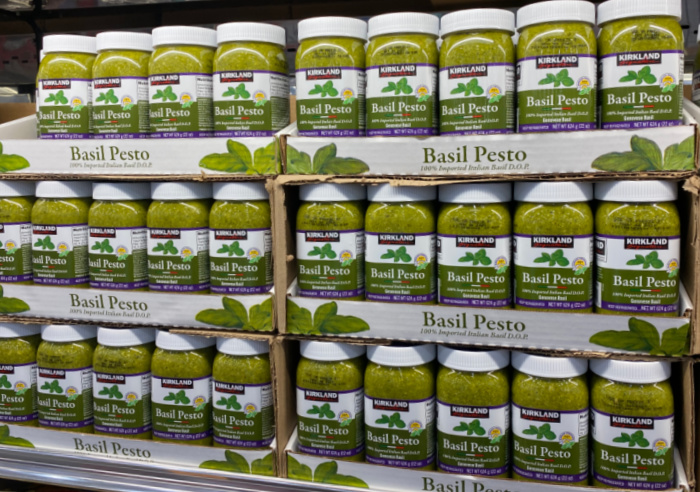 4. Pure Vanilla
There is nothing better than a really good pure vanilla. This bottle costs $1.556 per-ounce with 16-ounces for $24.89. This may seem expensive, unless you have been pricing pure vanilla this past year. Pure vanilla has gone through the roof!! This is a great price!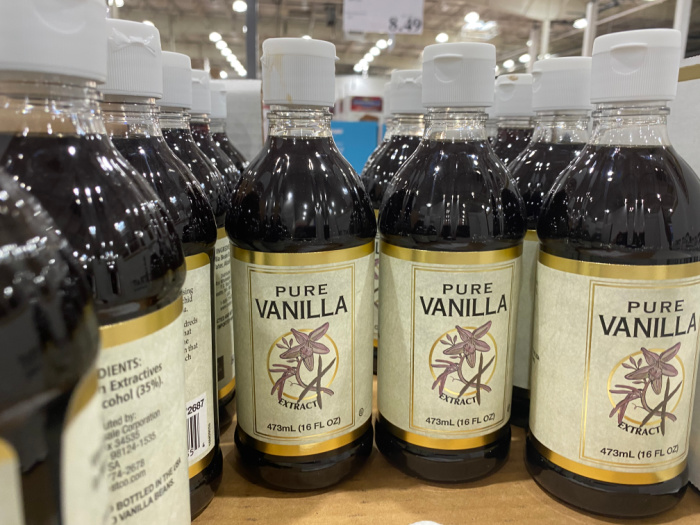 5. Frozen Organic Strawberries
You will love seeing frozen organic strawberries cost $.151 per-ounce with 4 full pounds for $9.69!! No washing, no cutting off the stems, they are ready for your next smoothie!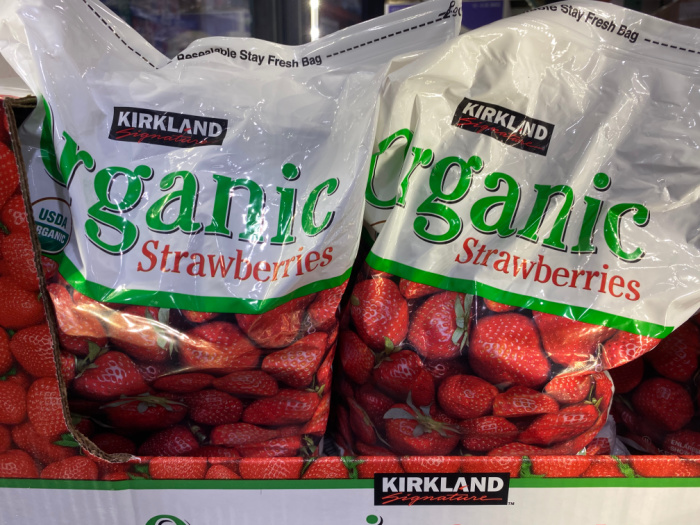 6. Sliced Almonds
Now let's look at the sliced almonds at $.212 per-ounce with 32-ounces for $6.79!! I used my FoodSaver to store these in my freezer in one-pint bags. Please keep in mind all nuts are rich in oil and subject to going rancid very quickly.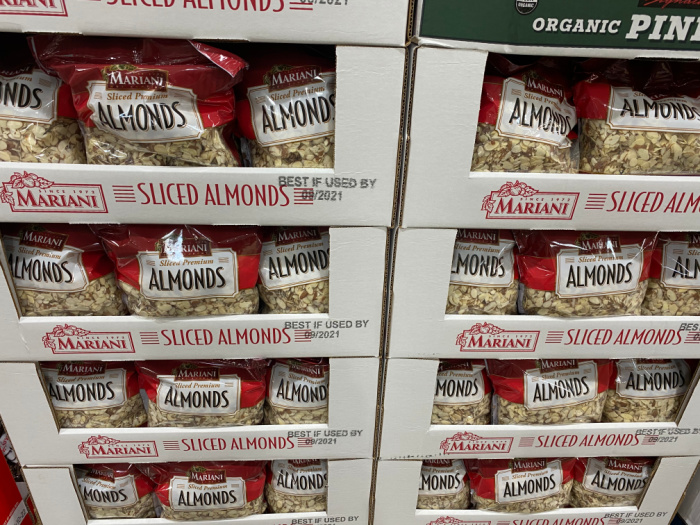 7. Walnuts
Isn't it wonderful that you can buy walnuts at $.244 per-ounce with 48-ounces priced at $11.69? I realize walnuts are pretty healthy, but I don't use them as much as the pecans. Here again, I freeze these in one-pint size bags using a FoodSaver.
8. Pecans
And what about pecans for $.368 per ounce with 32-ounces for $11.79. Pecans are by far my favorite nut to munch on or bake with. Have you tried making my Healthy Spicy Nuts Recipe?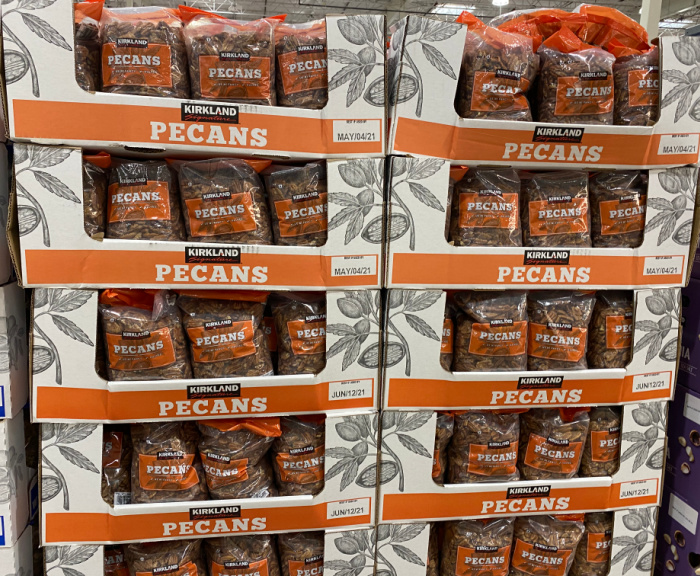 9. Chocolate Chips
The cost of these chocolate chips is $.139 per ounce with 4.5 pounds for $9.99. I love the feeling I know I have chocolate chips in the pantry. I use them for my Chocolate Pudding Sour Cream Cake, cookies, and my Chocolate Chip Cookie Bars, and so much more!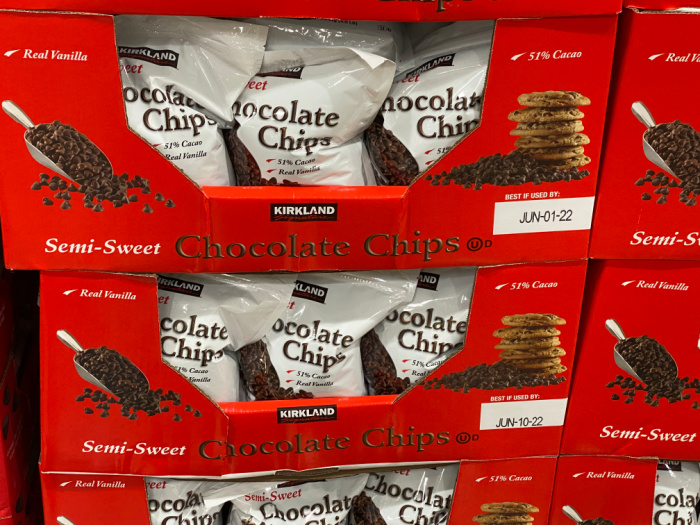 10. Flour Tortillas
I buy the smaller 8-inch flour tortillas for Mark and me. Each large bag comes with 40 flour tortillas (20 in each of two small bags). Now, you may think this is too many flour tortillas.
Please think again, these cost $.071 per ounce with 40 tortillas that weigh 70-ounces for a total cost of $4.99! Bargain, need I say more? So each flour tortilla costs approximately $.124 cents each!!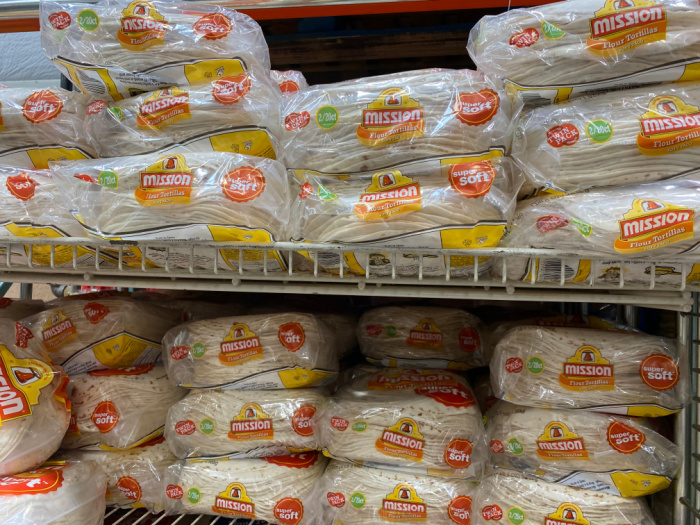 This is how I freeze my flour tortillas. I buy the smaller ones because the larger flour tortillas are way too big for my taste. I freeze the smaller 8-inch flour tortillas 5-6 to each gallon-size baggie.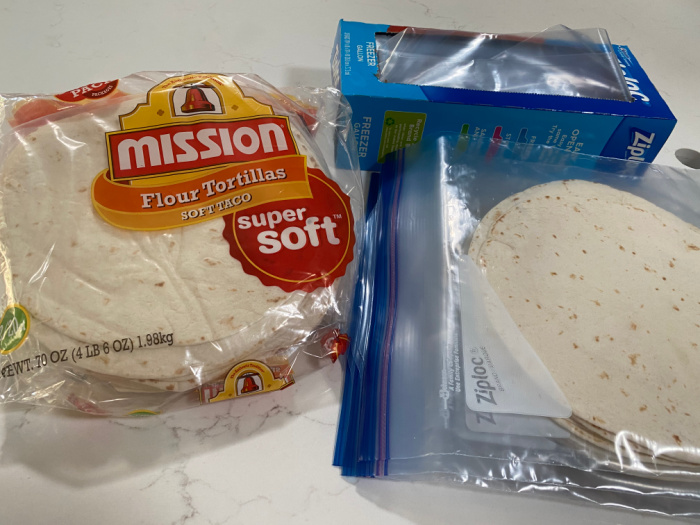 11. Coffee
Here's the deal with this Kirkland brand coffee bean. If you look really close it's custom roasted by the one and only Starbuck's, yes, you heard me right. This bag is priced at $4.796 per pound which is 2.5 pounds for $11.99. And it's Certified Fair Trade house blend coffee.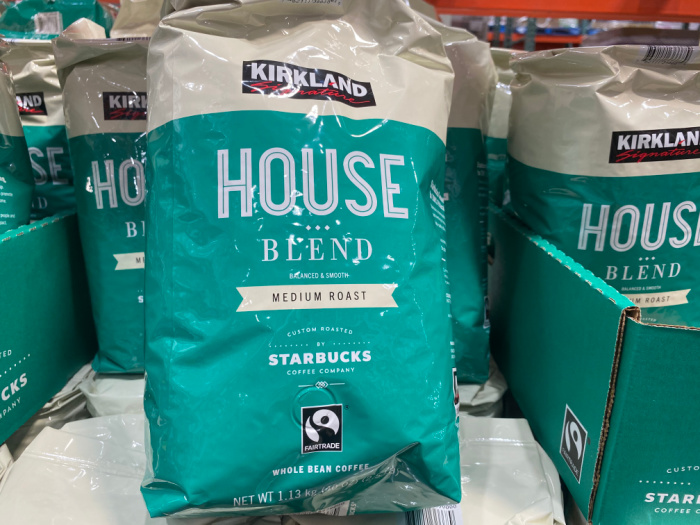 12. Tortilla Chips
Here you will find the chips in a HUGE bag that costs $.083 per ounce with a 48-ounce bag for $3.99 which is a bargain. Now the bag is too large for Mark and me to purchase for just us to eat. But, if I'm going to a party, this is the bag I buy, along with a jar of the best salsa I can find.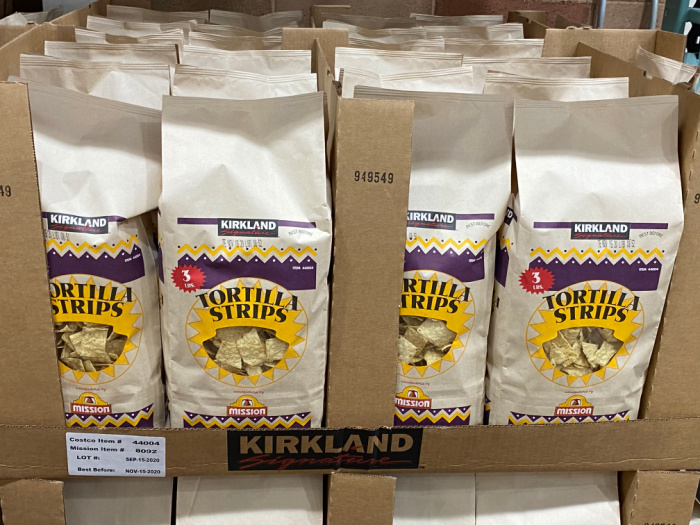 13. Toilet Paper
This package is 2-ply bath tissue with 30 rolls for $16.49. This is approximately $.55 per roll. It has a total of 1593.7 square feet. I buy this bath tissue, it's my all-time favorite. Remember when toilet paper used to go on sale?
Well, I have not seen any sales on toilet paper this year where I live. Yes, it's probably because of the shortages earlier this year when people were panic buying. Gratefully that seems to be past history now.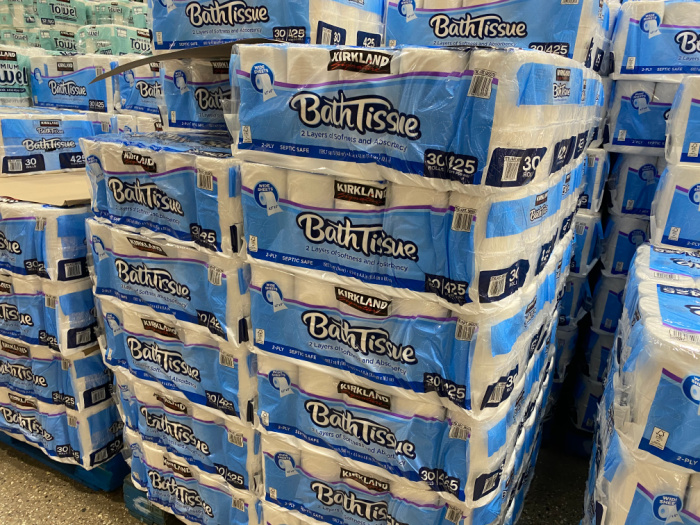 Final Word
I love looking for good buys, some are sweet, some are practical. It's all about having food storage and filling our pantry and our emergency preparedness supplies inventory. Please keep prepping, we must. May God Bless this world, Linda
Copyright Images: Costco AdobeStock_291096678_Editorial_Use_Only by Sundry Photography