What Flowers to Plant in March (Zones 1-10)
What flowers to plant in March? In case you aren't familiar with the zones which people use as a guide for starting to plant veggies, fruits, and flowers, let's fill you in.
Garden zones are how you know what to plant and when to plant them. The USDA Hardiness Zone Map actually has zones divided into 11 different zones.
If we have flowers, the bees will come. We need them to pollinate our vegetables in the garden. Oh, and don't forget the Hummingbirds! This is where I buy my seeds: SeedsNow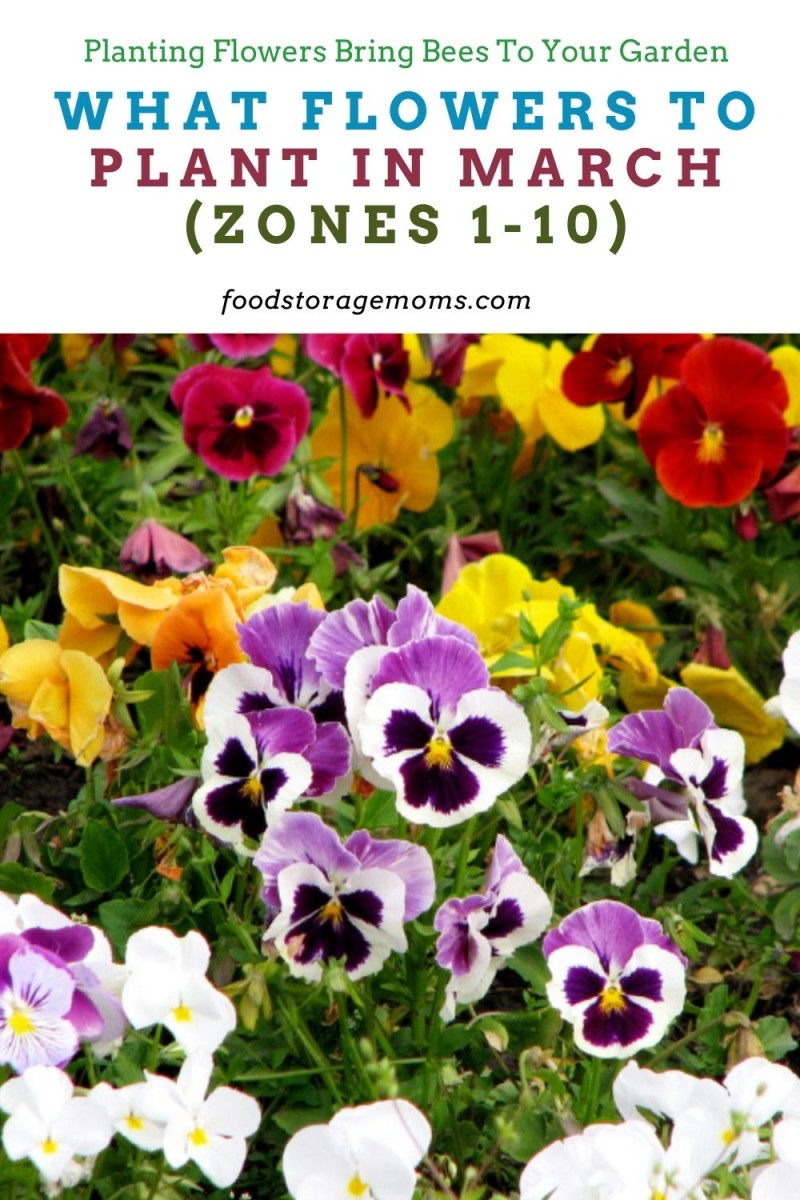 What Flowers to Plant March
Go ahead and check out the zones to see which area you're in. Each zone is 10 degrees warmer or even colder than the average winter in an adjacent zone. So, what flowers to plant in March? Let's get started!
Zone 1-4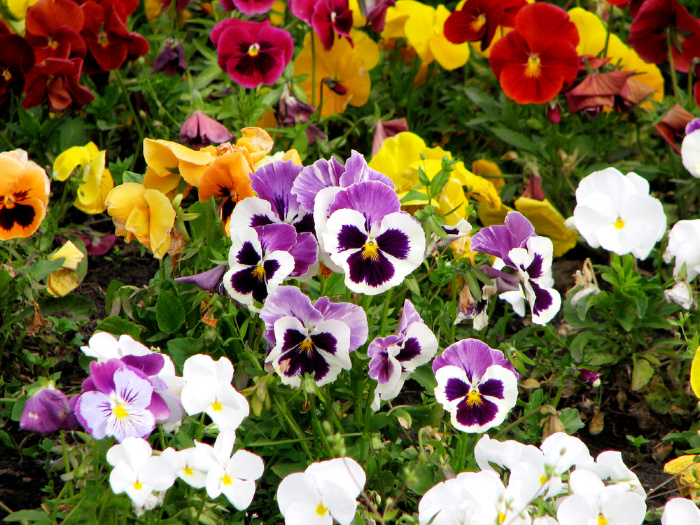 Let's be honest, if you live in Zone 1-2, it's going to be hard to find flowers that survive those cold months. However, there are plants that will make it through colder weather. I wanted to talk about some of these plants since there aren't a lot of flowers for planting in March. These plants have hardiness, which is what you need when planting in March.
Coneflower – Hardy to zones 3 and 4
Lily of the Valley – Hardy, but needs partial sun.
Hostas – Zone 3
Winterberries – Zone 2
Primrose – Zones 3 and 4
Blue spruce – Not quite a flower but will last in Zones 2, 3, and 4.
Pansies- Zone 4
Catmint – A resilient plant that you can try planting in March.
March, when it warms up, is a great time to start actually prepping your flower garden for spring. While you can't plant much in these zones in March, you may have a good year and be able to plant quite a bit.
Zone 5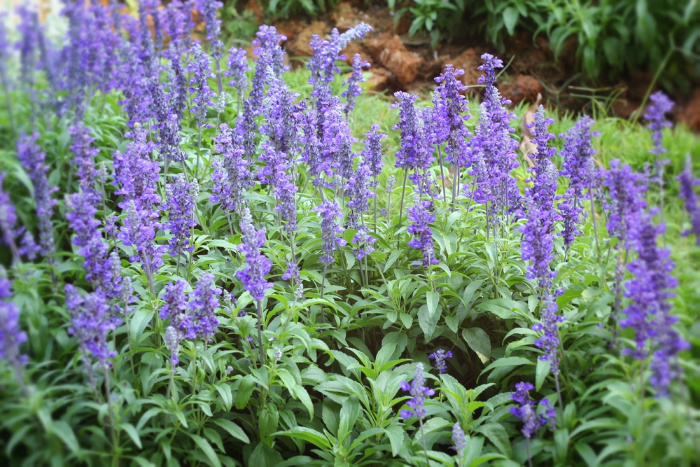 Thank goodness that Zone 5 is looking a little more promising for planting flowers. There are at least 15 perennials that grow in Zone 5. While this zone isn't the coldest nor the warmest, it can still produce some really awesome plants!
Delphinium
Lilies
Salvia
Hollyhock
Coral Bells
Hostas
Ferns
Lavender
Tulips
Hyacinths
Crocus
Daffodils
Aster
Hardy Hibiscus
The actual list you have to plant in March:
Cherry blossoms
Roses
Lilies
Daffodils
Tulips
Landscaping plants like Sweet Peas, Bergenia, Rock Cress
Fruit trees
Zone 6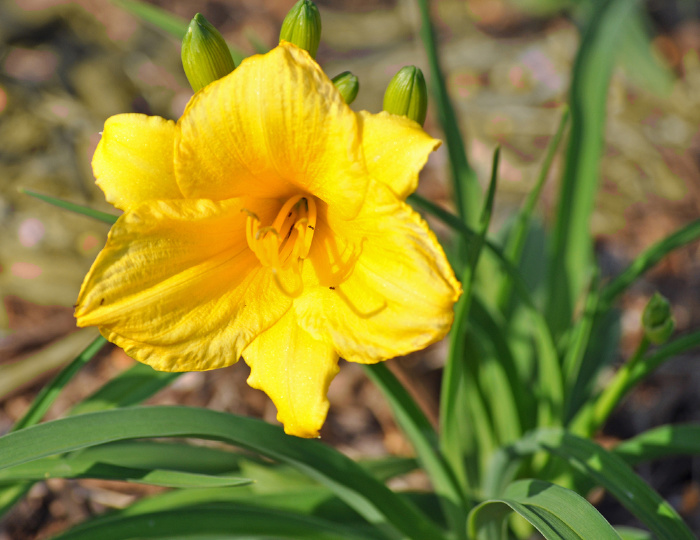 Perennials that survive in Zone 6 are plentiful. Because Zone 6 gets a little warmer, so it's easier to plant. The flowers that survive in this zone are the following:
Coneflower
Salvia
Daisy
Daylily
Hosta
Bee balm
Hydrangea
Rose
Rose of Sharon
Forsythia
Azalea
Butterfly Bush
Rhododendron
Zone 7
Believe it or not but Zone 7 can have some cold winters. Although these flowers can be recommended for planting in Zone 7 in March, colder winters may dictate whether they grow or not.
What Annuals Can I Plant in Zone 7 in March?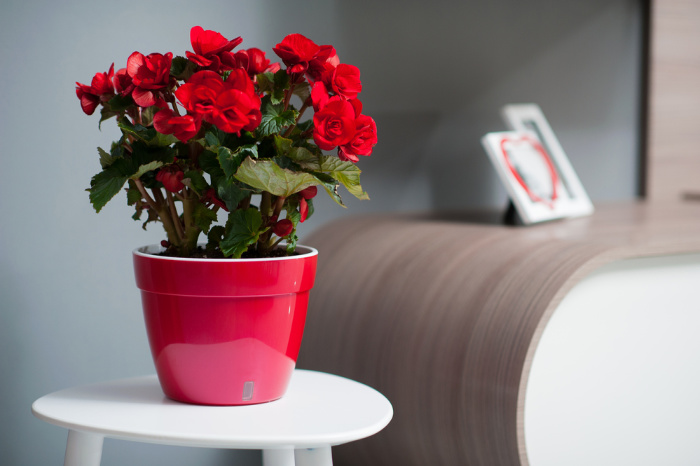 Calendula
Begonia
Cosmos
Snapdragon
Geranium
Celosia
Sweet Pea
Bacopa
Petunia
Marigolds
Ageratum
Impatiens
Gazania
Coleus
What Perennials Can I Plant in Zone 7 in March?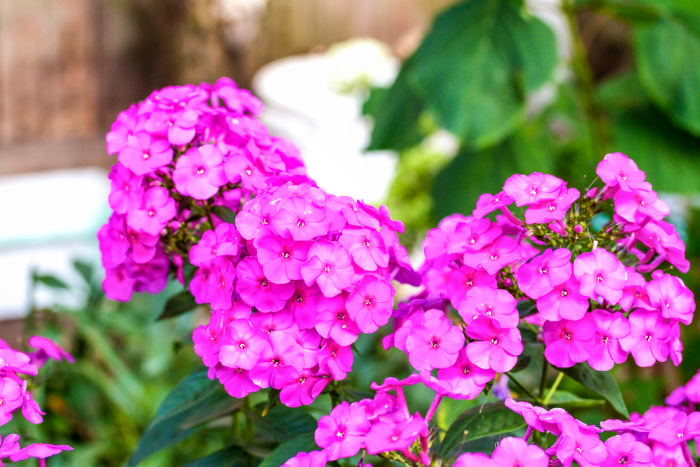 Forget-me-not
Peony
Dianthus
Coneflower
Columbine
Black-eyed Susan
Four O'Clock
Hosta
Butterfly Weed
Shasta Daisy
Lavender
Bleeding Heart
Phlox
Chrysanthemum
Bee Balm
Aster
Basket of Gold
Clematis
Iris
Columbine
Penstemon
Zone 8
The bulbs in Zone 8 are planted near the end of March and April. Make sure you do your own research when it comes to the hardiness of the plants.
Trout lily
Chinodoxa
Tulip
Daffodil
Crocus
Hyacinth
Fritillaria
Ipheion
Muscari
Bluebells
Allium
Scilla
Lily of the valley
Ranunculus
Dahlia
Caladium
Gloriosa
Begonia
Elephant Ear
Amaryllis
Canna
Zone 9 & 10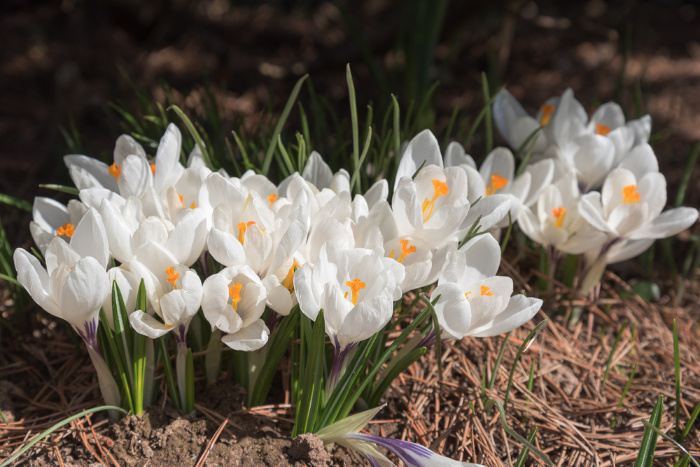 It's time for a long bloom season when spring rolls around in March. These flowers will give you a very vibrant look for spring. While this isn't an extended list of everything you can plant, it's a good start.
Cyclamin
Hellebore
Winter heath
Crocus
Impatiens
Zinnias
Sunflowers
Marigolds
Butterfly Bush
Dahlias
Geraniums
Jasmine
Sedum
What Flowers to Plant in:
Garden Gloves
These are my favorite garden gloves: DIGZ Garden Gloves They come in different sizes, that's what I love the most. These are the best rose bush gloves: DIGZ Rose Bush Garden Gloves I have to get the large size for my hands. These are awesome!
Final Word
You are free to play around with what flowers to plant in March, but this is a good baseline to use. Flowers can be tricky because if it's colder than normal winter, then the flowers may not grow. Make sure you pay attention to what worked for you in the past and what didn't and keep some notes for future use. May God bless this world, Linda
Copyright Images: Pansies Depositphotos_1343724_s-2019, Day Lilly Depositphotos_9828416_s-2019, Begonia Depositphotos_84553866_s-2019, Pink Phlox Depositphotos_9910738_s-2019, Crocus Flowers Depositphotos_231500160_s-2019, Lily of the Valley Depositphotos_81130254_s-2019, Flowers with boots AdobeStock_78377840 by ZoomTeam