Recipes You Can Make in Your Rice Cooker
As preppers, we like to have all sorts of food, water, appliances, and tools available when we need them. We are fussy about the quality and efficiency of the items we buy and store. I'd have to say, that's why Mark and I decided to purchase a top-quality rice cooker for our kitchen.
We learned in a hurry that when you have a rice cooker at home, the appliance makes it much easier to make perfect rice each time. One of my rice cookers: Cuisinart CRC-800 8-Cup Rice Cooker
You've likely bought a rice cooker because you were tired of preparing rice on the stovetop and never knowing if it would come out too mushy or too crunchy. I know I can use my pressure cooker, but I don't like to clean it after I make rice. My rice cooker cleans up so much easier!
In case you missed this post, Fried Rice Recipes
Recipes You Can Make in Your Rice Cooker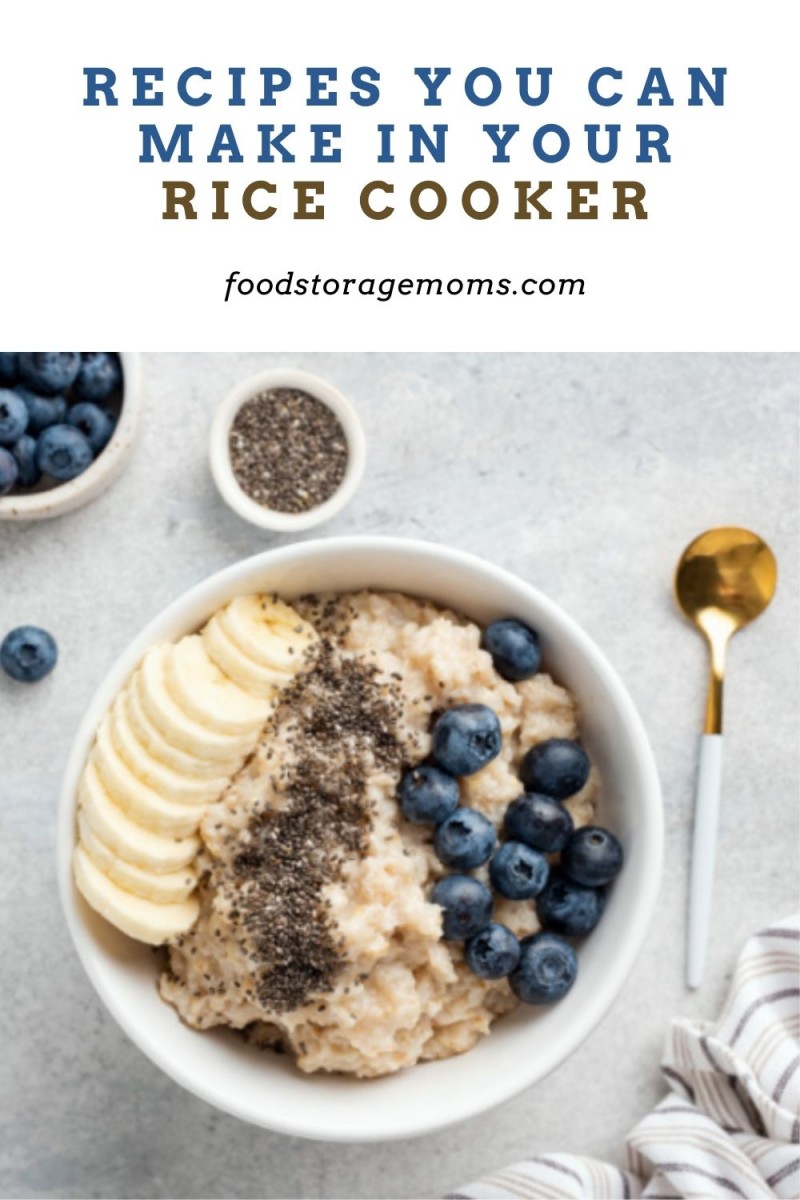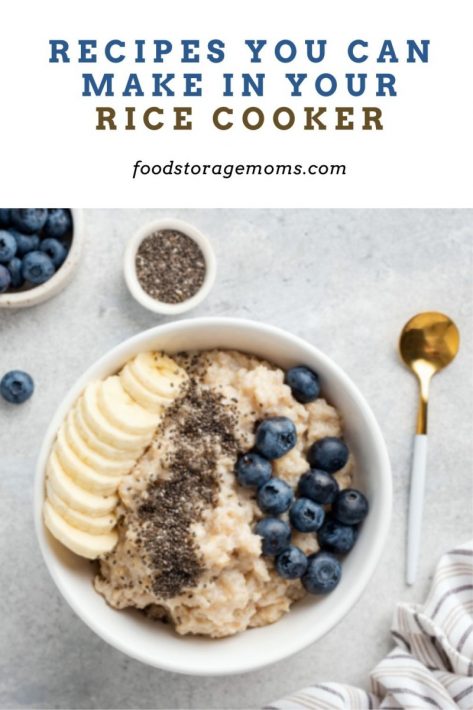 Rice Cooker
We've found our rice cooker to be very versatile and handy. Some things we like about having a rice cooker in our kitchen inventory are:
Since we live in southern Utah the weather gets pretty hot much of the year. We're always looking for ways to help keep the house as cool as possible, and that goes for the kitchen. A rice cooker is a small but efficient appliance that is self-contained and doesn't put out much heat.
As mentioned above, a rice cooker is small and doesn't take up valuable counter or pantry storage space, freeing up critical space for other things you want handy.
A rice cooker is simple to operate. Most recipes are completed by placing the food ingredients in the cooker, set it to run, and check on it periodically. In many cases when the food is ready, including the rice, it will go to the warm setting and stay there until you're ready to eat the food.
While it's great for preparing rice, did you know that you can make a huge variety of other foods in it? Put the appliance to good use by trying some of these other recipes that can come out perfectly:
1. Homemade Oatmeal
If you've ever eaten a prepacked packet of oatmeal, you've probably noticed that it doesn't taste nearly as good as homemade oatmeal made with fresh oats and other ingredients, such as warm milk or water and a blend of your favorite spices.
If you prefer homemade oatmeal, but hate how messy things can get when you're preparing it on the stove, try making it in the rice cooker for a stress-free breakfast treat.
When preparing the oatmeal in the rice cooker, you'd add your oats, liquid, spices, and any extra ingredients you'd like to include with it, such as fresh blueberries or raisins.
The liquid starts evaporating in the rice cooker while both the hot liquid and the steam from the appliance will cook the oats. Your oatmeal will come out tasting great with the perfect texture and consistency when you prepare it in the rice cooker.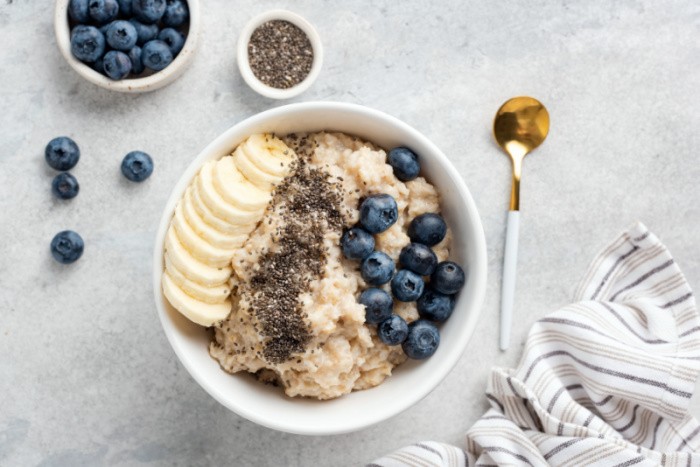 2. Steamed Veggies of All Kinds
If you want to enjoy fresh vegetables and retain the vitamins and nutrients they offer, steam them. The vegetables will steam at an even faster pace in a rice cooker. First, you'll need to decide which vegetables you're going to prepare in your unit.
While you have options, some of the best vegetables that taste great when steamed include baby carrots, broccoli, cauliflower, and mini corn on the cob.
When you're ready to make the veggies, add a bit of water to the bottom of your rice cooker, place the vegetables on the flat attachment above the water, and then pop the lid on your rice cooker. Allow your veggies to steam for at least 15 minutes before removing the cover.
When you're finished steaming them in the rice cooker, you can expect them to taste delicious and have the perfect texture. They'll come out not too soft, yet not too crunchy, making them great to serve as a side dish with meats and other sides.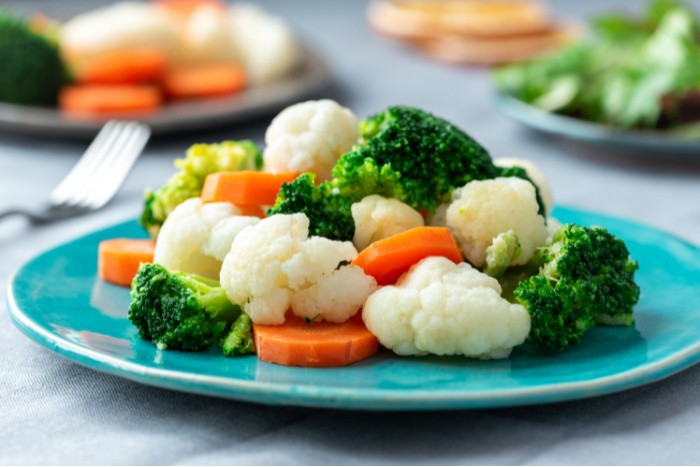 3. Cinnamon Apples
You can peel the apples or leave the peeling on them. I just wash 6 apples, core them, and cut them into bite-size pieces. Place the apples in your rice cooker and sprinkle with 1/2 to 1 teaspoon of cinnamon. I use my trusty apple peeler: Apple Peeler
Turn it on and they are done in about 15 minutes, depending on your choice of doneness. I don't like them mushy.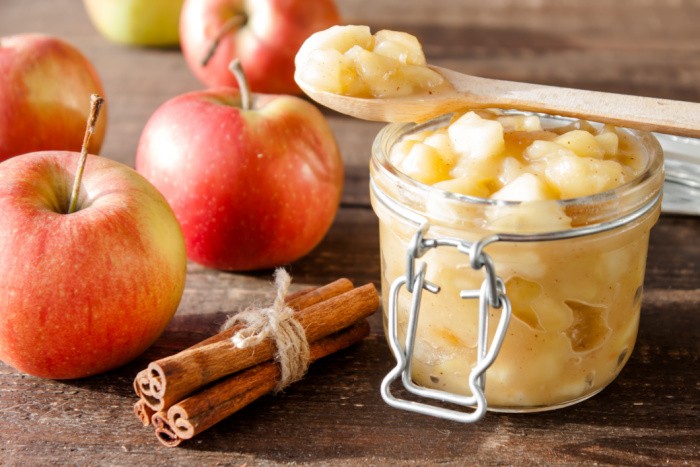 4. Steamed Chicken and Other Delicious Meats
If you're trying to eat healthier and would like to meal prep, you can prepare steamed chicken in your rice cooker. Grab some boneless, skinless chicken breasts and cut them into pieces. Season the chicken with your favorite spices.
You can use garlic powder, onion powder, pepper, or even cajun seasoning. Add 2-1/2 cups water and turn it on. If you have a rack, place it in the cooker before you put the meat in. I have steamed chicken with and without a rack and both approaches work.
Once you've added the spices to the chicken, you can place the pieces in the cooker like you did when you steamed the veggies. Steam the chicken in the rice cooker for at least 20 minutes. Chicken needs to register 165 degrees in the thickest part of the meat if you have a meat thermometer available.
Using a meat thermometer helps you check that your chicken isn't still raw before serving it. It's a simple and healthy way to make chicken without using oil and other unhealthy ingredients.
We've found we can cook other meat options in the rice cooker. Don't be afraid to try things like ribs, small beef and pork roasts, and more.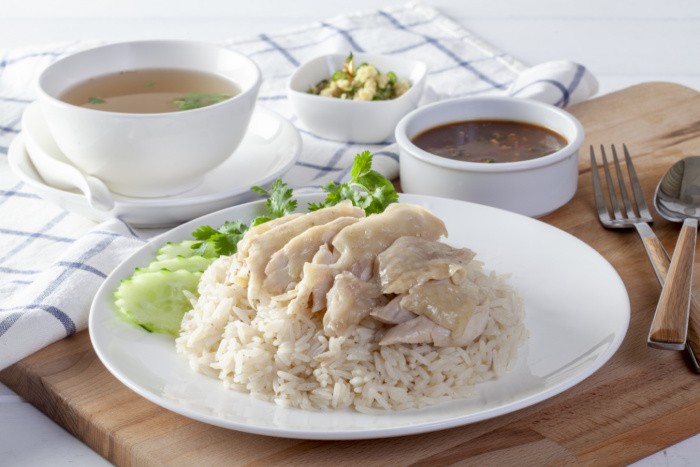 5. Homemade Rice Pudding and Other Desserts
Make a comforting snack in the rice cooker! If you like rice pudding, you can make it in no time. Before you get started, you'll need a few simple ingredients, such as short-grain white rice, milk, vanilla extract, sugar, and maple syrup.
Combine these ingredients in your rice cooker, put the lid on, and allow the ingredients to cook for at least 20 minutes. Your rice should become soft while your liquid becomes thicker to have a pudding-like consistency. If you love this dessert and want to make it with ease, this is a great way to make it.
Although we've never tried it, some people have made healthy desserts like steamed or poached fruit and flavored yogurt in their rice cookers. There are numerous recipes to be found on the web for desserts and treats that can be made in your rice cooker. Check it out!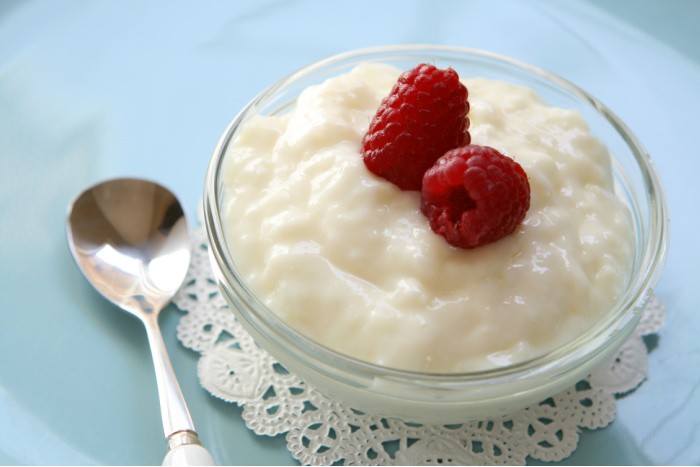 Rice Pudding Recipe
Creamy Rice Pudding
Ingredients
6

cups

milk

1/2

cup

of granulated white sugar

1/

teaspoon

salt

1/2

cup

long-grain white rice (I have used short-grain as well)

2

teaspoons

vanilla

Cinnamon (to sprinkle on each bowl after cooking)
Instructions
Combine the ingredients in a saucepan or rice cooker, except set the cinnamon aside. Stir until mixed. Turn your rice cooker on and watch the rice pudding every ten minutes or so. It will thicken with the "warm" setting. If you use a saucepan, you will bring it to a boil, and then simmer until thickened about 50-60 minutes. When ready to serve, sprinkle with cinnamon as a garnish, if desired.
Why Make Other Recipes in the Rice Cooker?
If you're wondering why you should use the rice cooker to prepare other recipes, there are a few good reasons to do so:
You won't have to worry about using the stovetop. When you want to make a quick meal and don't want the kitchen to get too hot, using a rice cooker is convenient.
The rice cooker will do the work for you, allowing you to take care of other things while your food cooks.
It's perfect for anyone to use, whether you're an experienced cook in the kitchen, or a newbie who wants to make more meals at home for the family.
Final Word
You probably didn't know it, but you can make more than just traditional rice in your rice cooker. If you want to bake bread, prepare steamed veggies, or even make some delicious desserts, you can do so using this convenient kitchen appliance.
It can come in handy when you want to quickly make meals without the stress or frustration of making a mess in the kitchen. Please let me know how you use your rice cooker, I'd love to share your ideas with my other readers. May God Bless this world, Linda.
Copyright Images: Rice Pudding AdobeStock_30851715 by JJAVA, Oatmeal Breakfast AdobeStock_278439381 by Vladislav Nosik, Vegetarian Food AdobeStock_248879338 by Светлана Монякова, Steamed Chicken Rice AdobeStock_247351996 by Chaded, Cinnamon Apples AdobeStock_97725633 by yuliiaholovchenko