Popcorn: Everything You Need To Know
Have you ever tried Chicago-style popcorn before? Oh my! My mouth waters just thinking about it. It's the fluffiest of popcorn that's perfectly mixed with cheddar cheese and caramel corn toppings, providing your taste buds with just the right balance of sweet and salty goodness. Popcorn: everything you need to know.
There are hundreds of different ways you can add flavor and enjoy your popcorn. Some people simply enjoy sprinkling salt or parmesan and a bit of butter on it or just eating it plain as a healthy alternative.    
Popcorn: Everything You Need To Know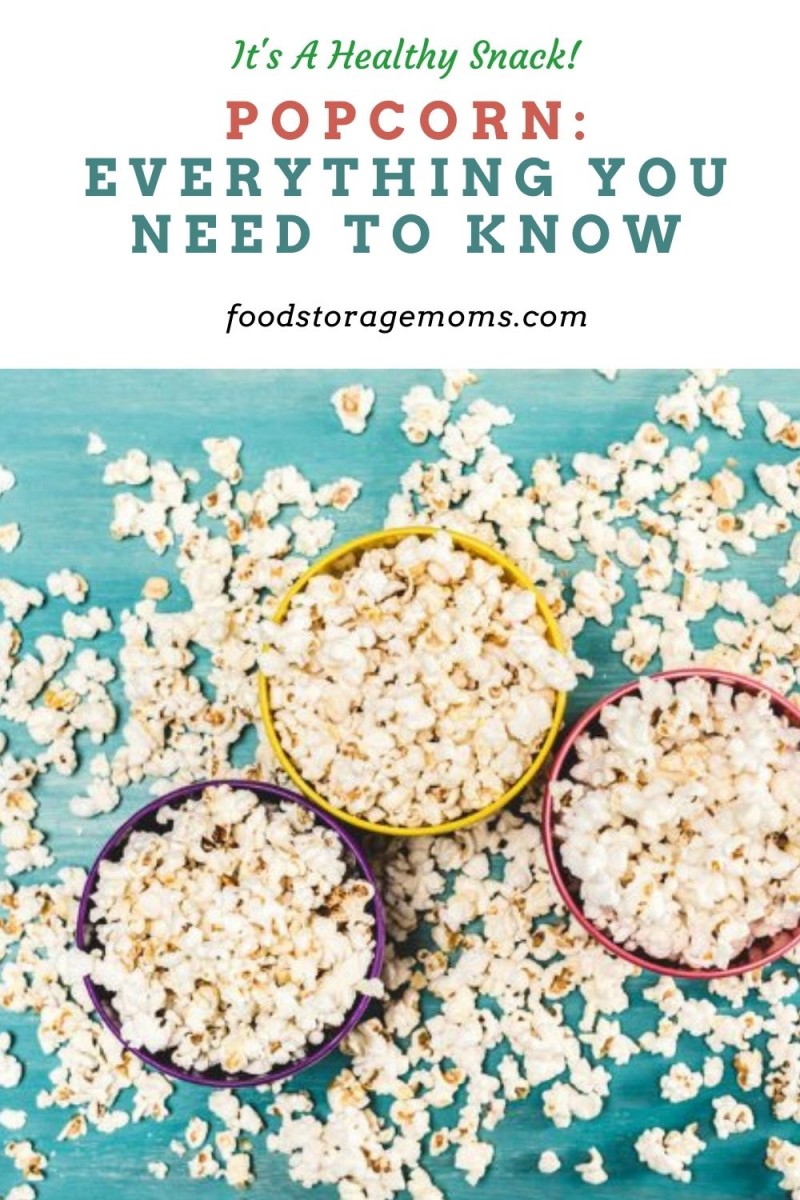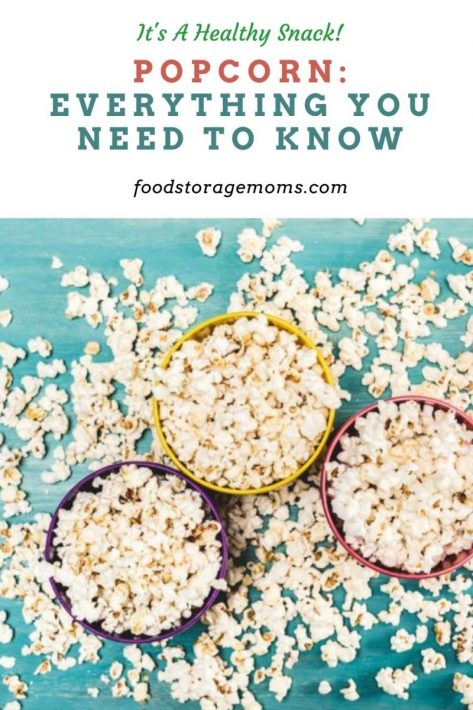 Raise your hand if you are guilty of eating popcorn in front of the TV, I know I am! Sometimes with butter and sometimes only with salt!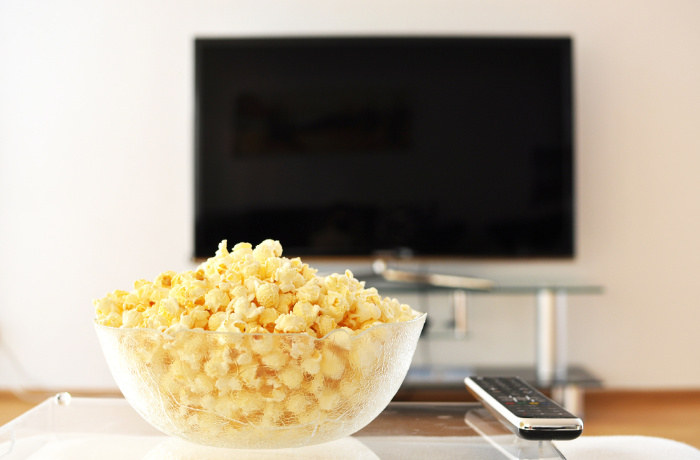 Dieters often resort to popcorn as their salty snack instead of picking up a bag of their favorite potato chips. That's because it's a lighter snack option without all the unwanted fats and fewer carbs.
Popcorn also contains certain minerals and nutrients that provide an extra bonus while enjoying it. Here's more on popcorn and everything you need to know.
Fun Facts
Popcorn kernels contain small amounts of moisture. When the kernels are heated, the water in them turns to steam and causes them to pop.
The shells on popcorn are not water permeable which causes them to explode, and because of this popcorn is set apart from most other grains.
Every year Americans eat around 17 billion quarts of popcorn. To put that into perspective, that's enough popcorn to fill the Empire State Building 18 times.
Did you know that popcorn kernels can pop up to 3 feet in height?
If you compare them by volume, popcorn is hands down America's number one favorite snack food.
Basic Info
Popcorn comes from corn (maize) and is scientifically known as Zea mays everta. It is a part of the grass family and is considered to be a whole grain food. It's a natural and good snack, with little fat and few calories. Popcorn comes with no artificial additives or preservatives and also happens to be sugar-free.
Popcorn has been enjoyed by humans for thousands of years, dating clear back to ancient times. There have been remnants of ears of popcorn that have been found in a "Bat Cave" in Mexico that carbon dates back to around 3,400 B.C.
Popcorn became extremely popular during the 1800s when it found its way into fairs, carnivals, as well as vendors on street corners, but for some reason, theaters stayed far away from it.
Types of Popcorn
There are two different types of popcorn; butterfly and mushroom. There's no telling what shape butterfly popcorn will pop, while the mushroom-shaped popcorn is larger and more ball-shaped.
They are distinctly different in their shape, but there are other differences as well. Let's take a closer look at some of the popular varieties available.
Yellow
Yellow popcorn is most likely the kind that you find at your local grocery store. It comes large and yellow in color and is a variety that you will find at the theater.   
White
As you would guess, white popcorn comes white in color, yet is slightly more tender than yellow popcorn.
Mushroom
Mushroom popcorn is fluffy in texture and is typically larger in size. They come ball-shaped, similar to that of a mushroom, and taste great with caramel or chocolate drizzle coated on top. 
Lady Finger
You'll notice that the ladyfinger popcorn is rather small in size, but don't allow that to deter you. Ladyfinger popcorn may be dainty but it's the perfect option to use for topping baked goods and even soup.
Red
Red popcorn pops white and has more of a crunchy texture and bland flavor. It comes smaller in size compared to the yellow and white varieties.
Blue
Blue popcorn is pretty similar to red. It comes smaller in size with a lot more crunch to it.
Purple
Purple popcorn comes crammed with the most flavor compared to all the other colored varieties. When it's popped, it has a yellow color with little purple spots on them.
Nutrition Facts
Popcorn is considered to be a healthy snack when consumed in moderation and before all the delicious toppings are added. They have around 19 grams of carbs and 15 grams of net carbs for a single three-cup serving.
Most of the fats that can be found in popcorn are the healthier ones, instead of harmful saturated fats.
Microwave & Air Popped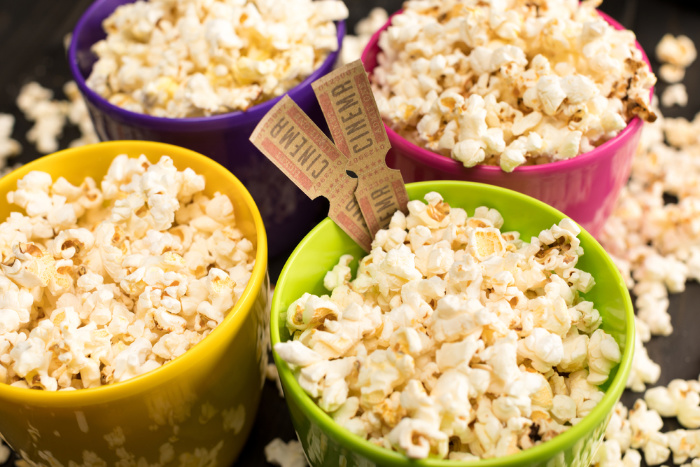 There is a huge difference between microwave popcorn and air-popped popcorn.
People often make the mistake of thinking that microwave popcorn is just as good for you as the other, but that isn't the case.
Pre-packaged Microwave popcorn sometimes contains hydrogenated or partially-hydrogenated oils that have trans fats that are bad for you. Be sure and read the ingredients.
This may surprise you but popcorn contains more nutrients and minerals than you might have originally thought.
They have small traces of vitamin B, iron, potassium and copper, and come more heavily packed with minerals, including manganese, phosphorus, magnesium, and zinc.
Popcorn also contains fiber, that plays a role in the health benefits we'll get to in a bit.
Health Benefits
Helps with Weight Loss
Air-popped popcorn is a good diet snack that fills you up quicker and takes you longer to eat. This works as a benefit to you. Studies have shown that popcorn is more satisfying than potato chips, where just 15 calories of popcorn were equally as filling as 150 calories of potato chips. That's great news for dieters out there!  
Promotes Eye Health
The popcorn hull contains lutein, zeaxanthin, and beta-carotene, which work together to provide you with an extra boost for the health of your eyes.
Improves Digestion
Popcorn has fibers in it that help with regularity. It also provides gentle relief from constipation and helps reduce the risk of hemorrhoids and gut infection. So not only does it provide you with a healthy balanced diet, but also good digestion as well.
Prevents against Certain Diseases
Popcorn is a good source of polyphenols, which are antioxidants that have certain health benefits. They can improve blood circulation and lower blood pressure by reducing vascular inflammation.
Because of this, it can prevent cardiovascular disease as well as reduce the risk of atherosclerosis.
Some of these natural polyphenols in popcorn, which include flavonoids, lignans, stilbenes, and phenolic acids, are also able to prevent different types of cancer. Breast and prostate cancer are just to name a couple.
What is the shelf-life of Popcorn?
It would depend on if you have bags, microwave, or #10 cans. I don't have any #10 cans right now to check that. Honeyville Grain sells it. It's out of stock right now. For the boxed stuff I would use the recommended expiration date on the boxes. I have some in mason jars, (no oxygen absorbers) and I try to keep it no longer than 2-3 years. The #10 cans if commercially sealed should last for 20 years. I wish I had a #10 can to confirm that. It all depends on the packaging and the temperature where you store it. 
Final Word
Whenever you sit down to watch a movie as a family, popcorn is probably the first snack that comes to mind. It's certainly enjoyed with butter, salt, and other yummy condiments on top, but can also be enjoyed plain as well.
It's a healthy snack that should be eaten in moderation but has a number of health benefits that only make it that much easier to enjoy. How's that for popcorn: everything you need to know? May God bless this world, Linda
The Best Caramel Popcorn Recipe
Copyright Images: Popcorn TV Deposit photos_46905245_s-2019, Popcorn In Bowl Deposit photos_63544245_s-2019, 4 Bowls of Popcorn Depositphotos_144011245_s-2019, Popcorn on Blue Depositphotos_144010133_s-2019, Popcorn TV Depositphotos_8317961_s-2019