How To Make The Best Hot Chocolate
If you want a recipe to make the best hot chocolate or hot cocoa, this is it! It's rich, creamy chocolate made with Dutch cocoa. Fabulous! Today I felt like showing you how I make it!  When I was little, and even when I had my daughters living at home, we didn't have hot chocolate in a can, that I can remember. I know my mother tried to trick us into drinking that stuff called Ovaltine which was very popular from the 1960s to the 1980s. Well, I never did care for it. It tasted like vitamins in a chocolate drink to me, although my husband really liked it when he was growing up. Let's talk about how to make the best hot chocolate, it won't disappoint. In case you missed this post, Chocolate: Everything You Want to Know
The Best Hot Chocolate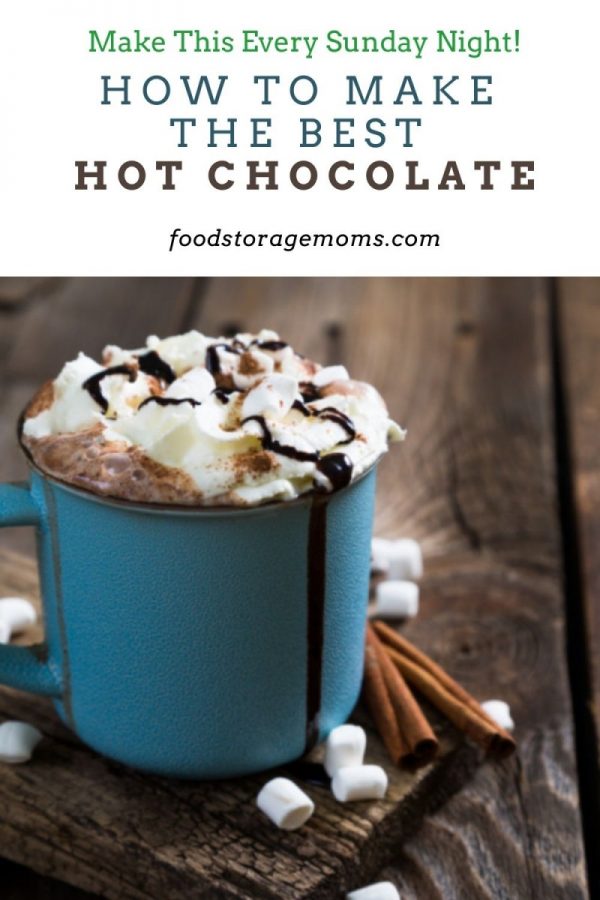 Anyway, I do have fond memories of watching my mother making hot chocolate with Hershey's Cocoa. She would mix the sugar and cocoa, and then add a little water and bring it to a boil. Next, she would add the milk. Oh, and you have to have whipped cream on it. So today I'm sharing my Classic Hot Chocolate Made With Dutch Cocoa recipe with you! I hope you like it as much as I do! This is one of the things I remember from my youth.  My mother loved to make things that would become a tradition. Now, every time I have a hot chocolate I think of my mom and how special she was.  She was a wonderful cook and I'm glad she taught me much of what she knew. Maybe this recipe could become one of your family favorites.
Hot Cocoa Made With Dutch Cocoa:
This Classic Hot Chocolate Made With Dutch Cocoa takes a little longer to make, but it is definitely worth the extra time. It has a really rich creamy chocolate flavor. You can see that the cream perfectly whipped the way I like it best…just a hint, if you want whipped cream in a hurry, make it in a blender, BUT watch because it can almost turn to butter very quickly! LOL! I placed a few chunks of chocolate mint candies in the bottom of the cups and added the hot chocolate. Yummy, topped with whipped cream! Add some cookie sticks and it looks like a masterpiece!
Here is another recipe: CHAI TEA LATTE MIX EASY TO MAKE AND ALL NATURAL
Grandma's Hot Chocolate/Cocoa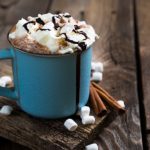 Hot Chocolate/Cocoa
Ingredients
Ingredients
1

cup

sugar

1/2

cup

Dutch cocoa or any dry unsweetened cocoa

2/3

cup

water

4

cups

milk

2

teaspoons

vanilla

whipped cream (optional)

peppermint bark (optional: place a small piece in the bottom of each cup and pour the hot chocolate over the peppermint bark, if desired)
Instructions
Instructions
Place the sugar and cocoa in a saucepan and blend the mixture. Add the water and stir until blended. Bring the mixture to a boil and stir constantly for two minutes. Add the milk slowly and heat thoroughly, but do not boil. Serve with whipped cream, if desired.
Instant Milk Alternative
Please note*** If you want to make a dry mix: My Thrive Instant Milk Can states: 1 cup water + 2 tablespoons dry milk = 1 cup milk. It also says (to make it easy) 4 cups water + 2/3 to 1 cup dry milk = 4 cups milk. My recipe calls for 4 cups milk so I would add 1 cup dry milk to the recipe with a note to add 4 cups water when making this recipe with the 1 cup Instant Dry Milk.
How do I make hot chocolate better?
You have probably had many versions of hot chocolate. The truth is that you can make hot chocolate better by adding fun things. Marshmallows, chocolate chips, hot fudge, and caramel. I can't tell you how much better hot chocolate is when you add these fun little treats in. If you'd never done it before, make sure you give it a try! In case you missed this post, How To Dehydrate Marshmallows For Hot Cocoa
Should you use hot water or milk in hot chocolate?
I think it's a matter of preference, but hot chocolate is creamier whenever you use milk. The really cool thing about hot chocolate is that you can use whatever you want. If you have a milk allergy, you can use soy milk. You can try out a variety of options to make the hot chocolate however you'd like!
Can you microwave the milk for hot chocolate?
The short answer is yes, but you have to make sure you don't overcook it. I like to warm up my milk on the stove and then pour it into the cup, this makes it much easier. However, sometimes you just have to use what you have on hand. And if you only have a microwave, then that works!
Final Word
When you are looking for special hot chocolate to make with your family, learn how to make the best hot chocolate and you can't go wrong. We love making this on Christmas evening. We sit around and sip it and just enjoy each other's company. These memories are what matter the most, so keep that in mind. Happy holidays and May God Bless this world, Linda.
My favorite unsweetened cocoa.
Copyright Images: Hot Chocolate AdobeStock_119042680 by Ruslan Mitin