Did you grow up with ham and bean soup? You may have used a ham hock like I am today, or maybe some leftover ham. Either way, it works! Our family likes simple recipes. Let me know what else you add to your homemade soup.
Today, I put this soup in the slow cooker. I have a busy day planned and this way I can do the things I need to do while dinner cooks. First, I chopped up some onions, celery, and carrots and sprinkled them over the ham hock. Next, I added some chicken broth I had in the pantry, but I have used plain water before as well. Add some spices and you have a delicious soup all will enjoy.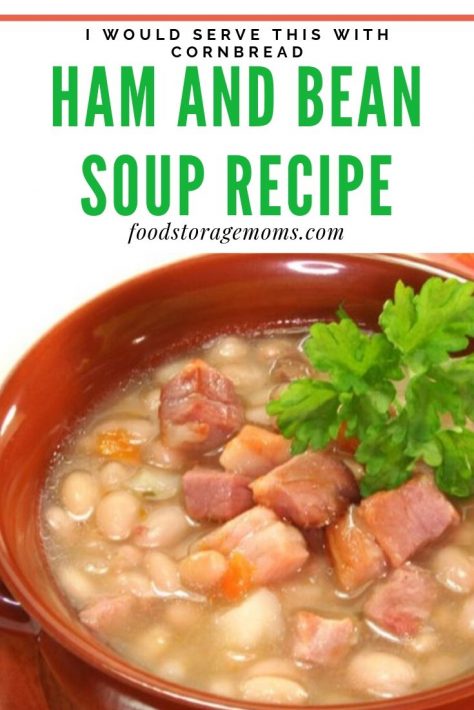 Ham and Bean Soup Recipe
Fill The Slow Cooker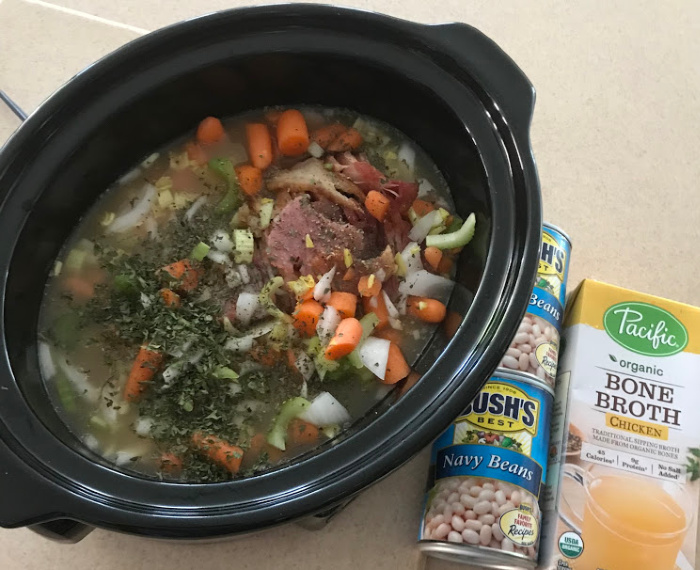 Add the canned beans 2 hours before serving. Yes, you can use dried beans, but I have some canned ones for today. You can add Navy Beans, White Beans, or Kidney Beans. I used only Navy Beans today.
One thing I learned from a friend, by the name of Shauna, she adds Sweet Basil to all her soups. That's one of the best things I've ever learned. I use it all the time when making any soup. Thank you, Shauna.
Yesterday, Mark and I had some friends over for ham, mashed potatoes, peas, and jello with fruit cocktail. I had some yummy sourdough bread to serve with it as well. After we finished eating two of the woman said to me, "What are you going to do with that ham hock?"
You have to laugh because you know we all like to make soup with it, right? I mentioned I would be making ham and bean soup today. You gotta love it!
Do you remember your family serving ham and bean soup? My mom would add another can or two of the beans to make the soup stretch to serve more people if an unexpected guest showed up at the door. I highly recommend storing beans that are dry or in cans. We will use them, I promise.
Ham And Bean Soup
Ham and Bean Soup by FSM
Ingredients
1

ham hock or some leftover ham pieces

1

onion, chopped

3

stocks

of celery, chopped

1-2

cups

chopped carrots

1

32-ounce carton

chicken broth

Sweet Basil to taste

Parsley to taste

Salt and Pepper to taste

2

16-ounce cans

White Navy Beans, drained
Instructions
I used a 3-1/2 quart slow cooker today. Place the ham hock or ham in the slow cooker. Sprinkle the vegetables over the meat. Add the broth and spices. Cook on low for 6-7 hours. Add the beans two hours before serving. Heat through and serve. This soup freezes well.
Corn Bread Recipe
Do you love homemade corn bread served with your ham and bean soup?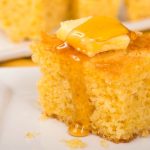 Corn Bread by Food Storage Moms
Ingredients
3/4

cup

cornmeal

1-1/4

cups

flour

1/4

cup

sugar

4-1/2

teaspoons

baking powder

1

teaspoon

salt

1-2

eggs, slightly beaten

1

cup

milk

1/3

cup

melted butter
Instructions
Combine the dry ingredients in a medium-sized bowl and make a "well" in the middle of the ingredients. Add the remaining ingredients in the center of the well and stir until just moistened. Preheat the oven to 400 degrees. Grease an 8-inch square cake pan. Scoop the batter into the pan. Bake for 25-30 minutes or until a toothpick comes out clean.
Final Word
This is an easy ham and bean soup recipe which will be perfect to make should a disaster hit your neighborhood. You can grab a Dutch oven and let the soup bake outside on some charcoal. It's filling and delicious. Thanks again for being prepared for the unexpected. Please keep prepping with water, food, and learn some new skills. May God bless this world. Linda