Did you grow up with ham and bean soup as a common meal offering? You may have used a ham hock like I am today, or maybe some leftover ham pieces. Either way, it works! I had some ham and bean soup with cornbread on the side as my dinner out recently, I enjoyed it so much I thought I better update this post so I can remind all my readers about how delicious that combination can be.
Our family likes simple recipes. Let me know what else you add to your homemade soup to make it more flavorful, to add color, or to satisfy your desire to make meals more healthy.
Today, I put this soup in the slow cooker since I've found that approach frees up some time, prompts a consistent cooking temperature for the meat, and I'm confident the beans and veggies will be fully cooked.
I have a busy day planned and this way I can do the things I need to do while dinner cooks. First, I chopped up some onions, celery, and carrots and sprinkled them over the ham hock. Next, I added some chicken broth I had in the pantry, but I have used plain water before as well. Add some spices and you have a delicious soup all will enjoy.
Ham And Bean Soup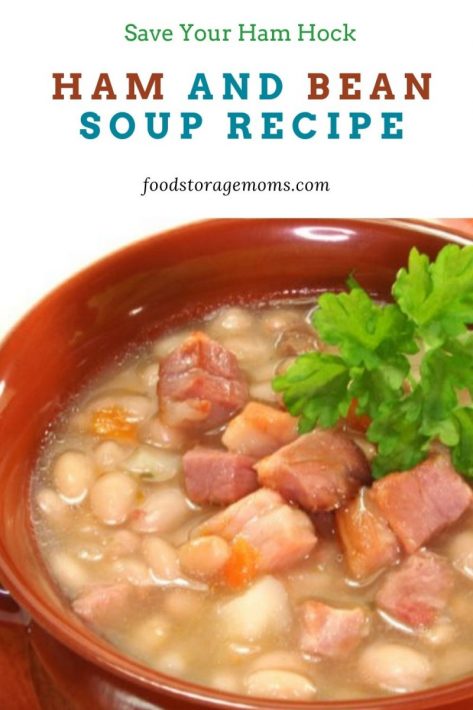 Items You May Need In Your Kitchen
In case you missed this post, How To Make Cornbread From Scratch
Ham and Bean Soup Recipe
Fill The Slow Cooker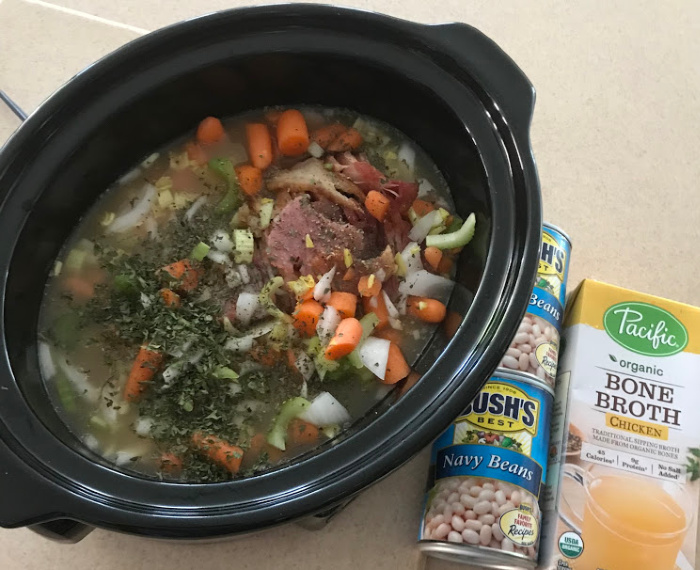 Add the canned beans 2 hours before serving. Yes, you can use dried beans, but I have some canned ones for today. You can add Navy Beans, White Beans, or Kidney Beans. I used only Navy Beans today.
One thing I learned from a friend by the name of Shauna, she adds Sweet Basil to all her soups. That's one of the best things I've ever learned. I use it all the time when making any soup. Thank you, Shauna.
Yesterday, Mark and I had some friends over for ham, mashed potatoes, peas, and jello with a can of fruit cocktail. I had some yummy sourdough bread to serve with it as well. After we finished eating, two of the woman said to me, "What are you going to do with that ham hock?"
You have to laugh because you know we all like to make soup with it, right? I mentioned I would be making ham and bean soup today. You gotta love it!
Do you remember your family serving ham and bean soup growing up? My mom would add another can or two of the beans to make the soup stretch to serve more people in case an unexpected guest showed up at the door. I highly recommend storing beans that are dry or in cans. We will use them, I promise.
If you've read many of my posts over the years, you know I consider beans to be one of the basic food storage items we all should have in our pantry or on our long-term storage shelves. They come in handy for so many meals and they can be stored longer than many other staples we like to have stored.
Ham And Bean Soup
Ham and Bean Soup by FSM
Ingredients
1

ham hock or some leftover ham pieces

1

onion, chopped

3

stocks

of celery, chopped

1-2

cups

chopped carrots

1

32-ounce carton

chicken broth

Sweet Basil to taste

Parsley to taste

Salt and Pepper to taste

2

16-ounce cans

White Navy Beans, drained
Instructions
I used a 3-1/2 quart slow cooker today. Place the ham hock or ham pieces in the slow cooker. Sprinkle the vegetables over the meat. Add the broth and spices. Cook on low for 6-7 hours. Add the beans two hours before serving. Heat through and serve. This soup freezes well.
Cornbread Recipe
Do you love homemade cornbread served with your ham and bean soup? I've grown to love cornbread. I not only enjoy its flavor but also that it can be added to so many meals to provide a special touch I want.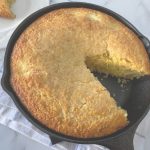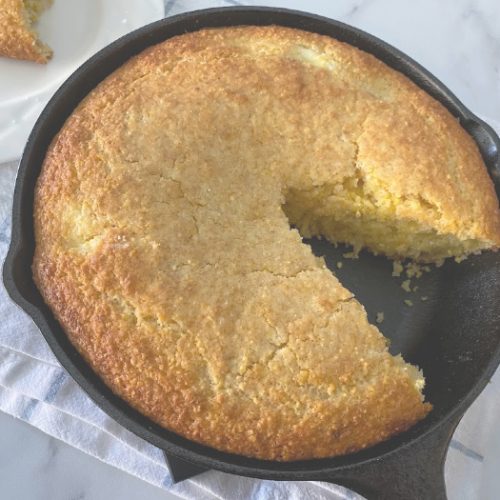 Cornbread Recipe by Food Storage Moms
Ingredients
1

cup

white flour (I use bread flour)

1

cup

yellow cornmeal

2/3

cup

of sugar

1

teaspoon

salt

1

tablespoon

baking powder

1/4

cup

melted butter or vegetable oil

1

large egg

1

cup

buttermilk

1/4

cup

sour cream
Instructions
Preheat your oven to 425 degrees. Grease an 8-inch cast-iron pan or 9-inch round cake pan. Place the cast-iron pan in the oven so it heats up while you mix all of the ingredients. I combined all of the dry ingredients in a medium-sized bowl to distribute them evenly. Then I added the melted butter, the egg, buttermilk, and the sour cream. Then you mix thoroughly, but do not overmix. Remove the cast-iron pan from the oven. Spread the batter evenly in the pan and bake for 20-25 minutes until golden brown. Serve warm with butter or honey butter.
Can You Use Different Kinds of Beans in this Soup?
As mentioned above, beans are a very versatile and healthy ingredient in soups. I think the bean you use in your ham and bean soup is really a personal preference. I hadn't realized it, but there is actually a 15 Bean Soup that some people say is very delicious. I have a lot of beans in my pantry, but I'd be hard-pressed to come up with 15 varieties
As the cooler temperatures set in with the winter months ahead, be creative in your soup meal plans and try various types so you can experience the many flavors and textures within the bean family. You'll probably end up with a bunch of "favorites."
Are There Other Cornbread Recipes to Try?
If you were to go to the internet today you'd see a whole bunch of cornbread recipe offerings. I guess in some circles it's a common source of meal prep debate. Some like the Southern Cornbread version that's often made with bacon grease, has more cornmeal in the ingredients, could include some butter and is usually made in a cast-iron skillet.
It's Northern or Yankee Cornbread cousin often has a regular flour component, a touch of sugar, and can have other things like an egg added to change the flavor and texture.
If you like your cornbread to be less crumbly and hold its shape and texture better, you may want to steer more towards the Yankee recipe.
Also, note that cornbread flour can come in white or yellow versions. I think they taste pretty much the same, but you MIGHT find the texture slightly different. Give both a try and see what you think.
How Long Can I Store My Leftovers?
I try to make the various soup recipes I write about so they don't have a lot of leftovers to deal with. You for sure need to put any soup leftovers in the fridge. They should be fine there for a few days, but I wouldn't feel comfortable leaving them a week or longer.
If you don't eat them in the next few days, consider freezing them. They should be good for a few months if frozen in air-tight containers. The meat is especially susceptible to spoilage, so if you have leftover soup with meat ingredients, be sure to take precautions.
Depending on the ingredients used, most remaining cornbread can be left on your counter for a few days. I'd suggest you cover it or put it in a bag for storage to try and reduce the amount it dries out. You can also freeze your leftover cornbread.
It should stay good for a couple of months, if not longer. As with many other breadlike products, the freezing process tends to make it even more crumbly, so plan on wrapping the leftovers and then using the crumbs in another recipe to get the best use out of the frozen cornbread.
One thing I would suggest since so many holiday meals will be prepared over the next few weeks is to consider using the cornbread crumbs to make your favorite turkey stuffing for Thanksgiving, Christmas, or New Year's meals.
Final Word
This is an easy ham and bean soup recipe which will be perfect to make if a disaster were to hit your neighborhood, a warm friendly meal if you want to invite neighbors over, or just to feed a hungry family meal after everyone returns from work, school, or other activities.
You can grab a Dutch oven and let the soup bake outside on some charcoal if you'd like a unique family adventure on a pleasant summer evening. It's filling and delicious. Thanks again for being prepared for the unexpected. Please keep prepping with water, food, and learn some new skills. May God bless this world. Linda