Away From Home Emergency Plan For Kids
Emergencies and disasters seldom strike when it's convenient for you. Adults work and kids go to school, which means your kids may not be home if a disaster or emergency strikes. Having an Away From Home Emergency Plan For Kids is key to making sure everyone is as safe as possible during times of crisis.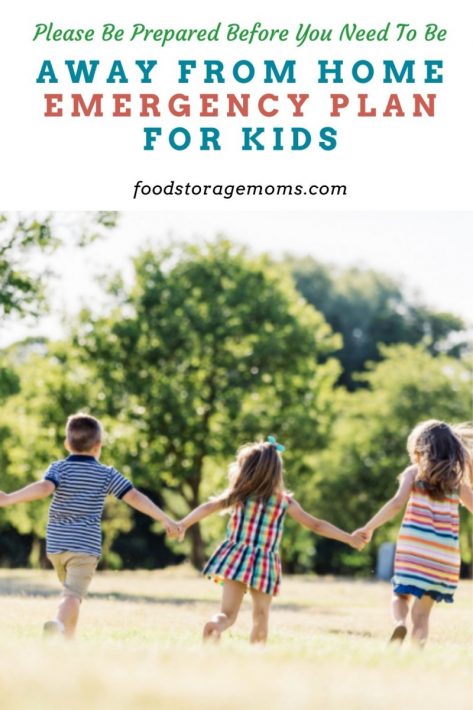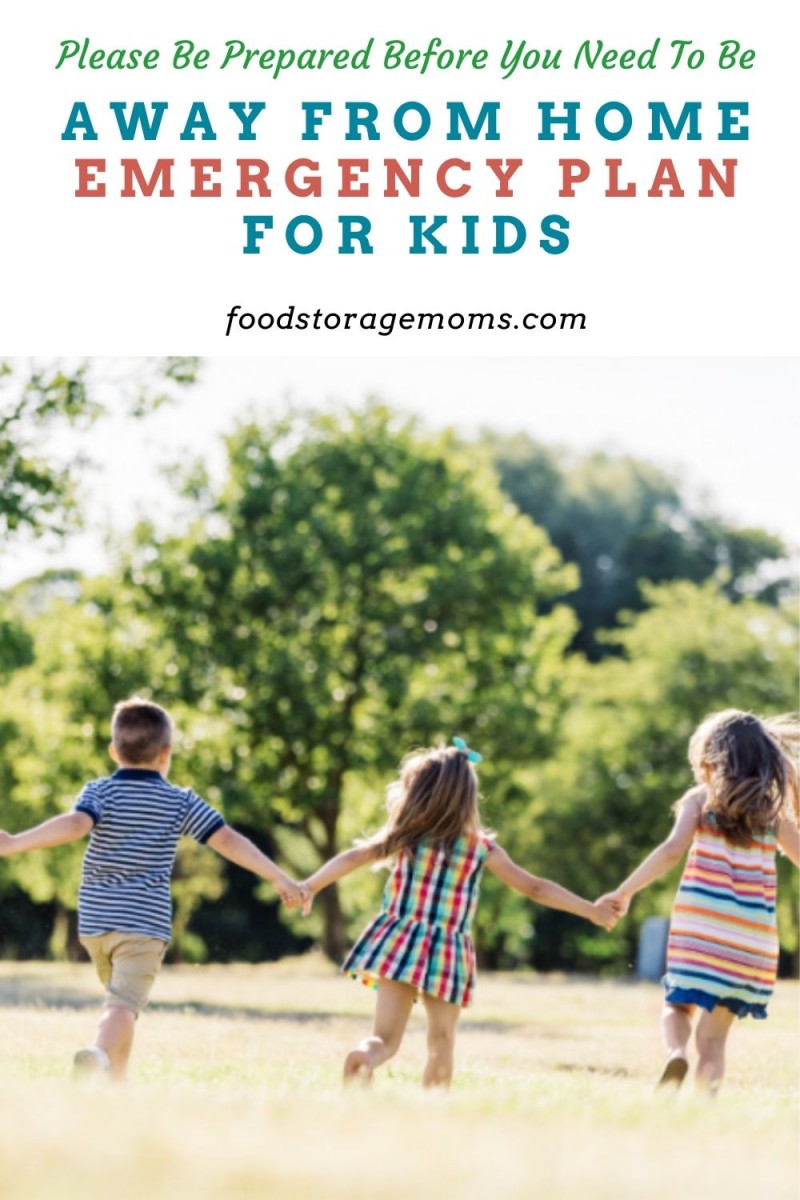 Emergency Plan For Kids
Not only do you want a plan, but you want to get your kids involved in an away from home emergency plan. Your family may not be together if disaster strikes, so it's important to know what types of disasters or emergencies could happen, know how you'll communicate, and where to meet up. Make an away from home emergency plan for kids, today!
Identify Potential Emergencies
First, and foremost, you have to plan for emergencies that are most likely to affect you in your area. You probably don't want to spend a lot of time planning for an earthquake if there hasn't ever been an earthquake where you live. Here are some things you can do:
Find out what disasters are most likely to occur in your area.
Identify risks in your neighborhood or community.
Subscribe to emergency alert services that can notify you of bad weather, road closures, and other local emergencies.
Know Disaster Plans at Your Child's School
Every school has its own plan and standard for school safety. The school should have plans in place for a natural disaster, fire, danger in the building, or danger outside of the building. It is your job as a parent to know what these plans are, so you know what is required of you to safely get your child from school in the event of an emergency.
Most public schools will follow policies and procedures as outlined by the state and/or the school district they are part of.
If your school is a private or charter school it MAY not have plans outlined, so I'd for sure check and see what the particular plan is. If they don't have one they can share with you, I'd suggest you visit the next school board meeting and relay your concerns.
You will need to know the following:
The school's emergency response plan.
Parental access during emergencies.
School emergency contact information.
Meet-up locations.
Reunification plans.
Locate Nearest Hospitals
Not only should you locate the nearest hospital that has both adult and pediatric care, but you should also have the fastest route mapped out.
Keep in mind that during disasters and emergencies, your route may be blocked off, so make sure you know 2-3 possible routes to the hospital in case someone gets hurt, or for those who have in place treatments for chronic health issues. It may be that trauma centers would be your best bet if one is fairly close.
Create a Communication Plan
How will you communicate with your kids if they are away from home? If they are at school, you may not have direct access to them. If they are at someone's house, you will need to be able to communicate with your child as quickly as possible. Here's what you need to do:
First and foremost, teach your kids when and how to call 9-1-1, their first and last name, and their address in case of an emergency. 
Designate out-of-state contacts. Out-of-state contacts probably won't be affected by the emergency you are in, and will be resources for your family to call if you need to bug-out or you need some other support, like child care. 
Make a contact card. Include names, phone numbers, relationships, addresses, and/or email addresses. Make sure every family member has a copy of this card. 
Inform family members or caregivers of your plans if something were to happen if you or your child are away from home. 
Have communication options. Cellphones and social media are great ways to get the word out, but if there are network disruptions, you'll need another way to communicate. Walkie-talkies provide an option for fairly close range communication.
Provide the School With Plenty of Information
At the beginning of the school year, you can provide the school and your kid's teachers with as much information as you feel is appropriate in support of the need to keep your child safe, and that could include getting them to a safe/reliable person in the event of an emergency. Here's what you need to do:
Provide information about any unique need your child may have. This includes health issues and what your child will need during school emergencies.
Provide backup or extra medication that your child would need if they were to remain in the building for a long period of time, or even overnight.
Make sure that both the office and the child's teacher have up-to-date contact information for any family member or friend that can pick up or care for your child if you can't.
Update any information that has changed throughout the school year.
Identify a Safe Meeting Location
Meeting at home may not always be the best option. If your child is 20-minutes away from home, you may need to meet up at another location, like another family member or friend's house, a library, or even the closest gas station. This is imperative if you are separated and can't reach each other.
Discuss with your kids where they will go if they are at school, daycare, or a friend's house when an emergency strikes. Make sure that they know where you will be on most days, who will pick them up with a priority based on proximity and transportation availability, and where they should go if they need to leave their current location.
Make sure everyone knows how to get where they need to be. It isn't enough to just discuss it, go through some practice sessions so the communication plan and other issues can be tested.
Create an Emergency Backpack For Kids
Although schools should be equipped to handle emergencies, that's not always the case. They are prepared for short emergencies, but not longer ones, in most cases. With that being said, I would recommend creating an emergency backpack for your child to keep at school.
As you gather the materials you need to have the child help put it together so you can explain to them why each item is there, and if needed, how to put it to use. Here's what you'll want to put in it:
Practice Your Emergency Plan For Kids
Once you've made an away from the home emergency plan, you want to practice it with your kids as mentioned above. Set up practice drills at least twice a year, and revisit your plan yearly to make any changes. In addition to practicing your plan, make sure your emergency backpacks are up to date, replacing water and perishables periodically.
More Ways to Prepare
Final Word
Having a plan is the best way to keep your kids safe. Although schools and daycare centers should have plans in place, YOU are your child's best advocate. Know your plan, practice your plan, and stay prepared. May God Bless this world, Linda
Copyright Images: Three Children AdobeStock_211770178 by Photocreo Bednarek