Prepare Your Family For Survival Giveaway
I'm having a Survival Giveaway today and I can't wait to get a few of my books in ten homes!!!  Some of you may know I was asked to write a book called Prepare Your Family For Survival. I was honored beyond words to be asked to share my expertise on surviving any scenario a family may encounter. My book is family friendly and I do not talk about weapons. I wanted my book to be read by every age group. I understand the need to protect my family, but when I agreed to write the book I said I will have no mention of weapons. If you are wondering if I have a weapon, the answer is yes. Mark and I both have our concealed weapon permits. Can I protect myself, the answer is yes. Enough said.
I am so thankful for you my readers for reading my blog for many years now, some longer than others. My heart tells me I need more of my books in your homes, your neighborhood needs the knowledge and my book will help you and others teach them. I have taught classes for so many years now I have lost count on how many of the food storage and emergency preparedness groups I've been asked to teach.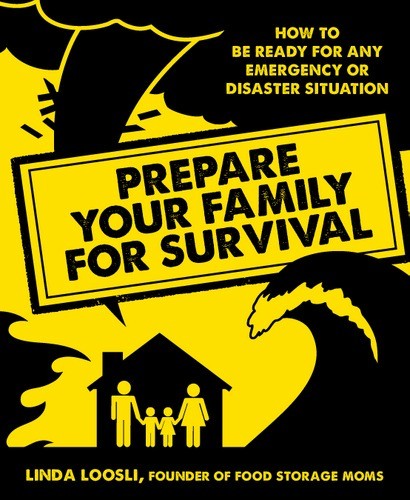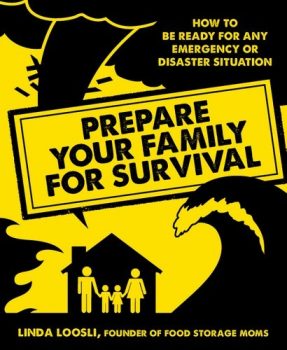 I feel really bad, but people are asking me to teach classes on making bread, cinnamon rolls, etc. Here's the deal, I cannot be the only one in Southern Utah that can make bread. Wheat or bread is the staff of life. I am begging you to read my blog on how to make bread. You may think, I can't make bread, yes you can. I was lucky to have learned to make bread as a child. But, you must learn how to make bread and then teach your family, neighborhood or anyone else who wants to listen. All of my girls know how to make bread, cinnamon rolls, dinner rolls and so much more. Make No-Fail Bread by Linda
It's really too bad that some schools no longer have what was called Home Economic classes in public schools. If you are homeschooling your children, please teach them how to make bread. That loaf of bread may save your life. I hope you can feel the urgency in my post today, please teach others how to make bread.
Please have meetings with your neighbors to learn what each neighbor can contribute to a disaster in your community. I must make something clear here, I cannot feed my entire neighborhood, all of my neighbors must be prepared to feed and hydrate their families. I can't imagine having to tell my child, I'm so sorry, I didn't store food or water for you. If you think the government will feed you, there is no way in the world they can feed everyone in this country.
Please have classes on gardening in your family, church or civic clubs. Help with a community garden and teach your family how to plant, harvest and preserve your bounty. Food will not be delivered to your home after a disaster for days, weeks, or months. I know because my readers have told me.
Here are a few things you will learn in my book:
Simple food storage
Storing water for the long-term/purify the water you will need
How to make my no-fail bread
How to cook outside/emergency cooking devices and fuel
First Aid, medical preparedness
Personal hygiene must haves
Laundry without power
72-hour kits
Emergency Binder
Evacuation Plans
What to do when the power goes out (please be prepared BEFORE you need this information)
It's with a heavy heart that I have decided I will no longer teach classes in person. Here's the deal, communities ask me to teach in 1-1/2 to 2-hour classes, a few churches give me 50 minutes. I cannot cover what needs to be said in that amount of time. It's impossible. Today, I'm giving away 10 books (one per entry) to you my readers if you live in the 48 contiguous states in the USA. I wish I could afford the postage outside of this area, but I cannot.
I will ask you this, if you already have my book, please enter my giveaway and give a book to someone in leadership in your community, civic club, or church. My giveaway will be simple, all I need is your email address which will be kept confidential. You will not have to jump through hoops to enter, all I need is your email. If your name is chosen as a winner I need that info in order to contact you for your mailing address and phone number in order to ship a book to you. If you live in a gated community, please tell me because your book may not be deliverable.
Prepare Your Family For Survival Giveaway
IMPORTANT NOTICE: If the USPS or UPS deems your address undeliverable, you will be disqualified.
This Prepare Your Family For Survival book giveaway is open to any resident who is 18 years of age or older who lives in one of the 48 US Contiguous States. This giveaway starts today, Thursday, April 5th, 2018  at 7:00 am (MDT) and ends on Thursday, April 12th, 2018 at 5:00 pm (MDT). The winner will be notified by email and will have 24 hours to respond. If we do not hear back from the said winner in the designated time period of 24 hours we will choose another winner and they will have 24 hours to respond from the time the notification email is sent. Please check your SPAM email folders. Good luck to everyone! Let's be prepared for the unexpected!
GIVEAWAY IS NOW CLOSED, thank you for entering. Linda