Spices: The Best Ones to Stock
Today it's all about spices: the best ones to stock. Spices are a very important part of meal planning, whether you consider yourself a good cook or not.
You would certainly run into several dead ends while following any given recipe if you didn't have a decent inventory of spices tucked away in your pantry. Not to mention the bland flavor your meals would have without them. 
Spices: The Best Ones to Stock
Thanks to spices, they provide you with just the right amount of heat, sweetness, zing, and mouth-watering excitement that makes eating so enjoyable. If you don't know a lot about what each spice brings to the table, not to worry. I've taken the time to fill you in on some of the goodies. In no particular order, here's to spices and the best ones that you need to stock. 
Kosher Salt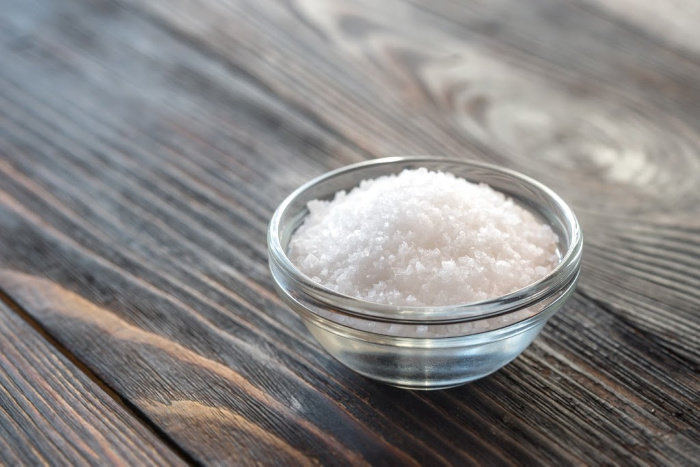 Salt isn't necessarily a spice, but it wouldn't make much sense not to have this one in your pantry. A kosher salt is a great option, and another equally good choice is sea salt.
Both have coarse crystals that offer bolder flavor with less sodium involved compared to table salt. 
Pink Himalayan Salt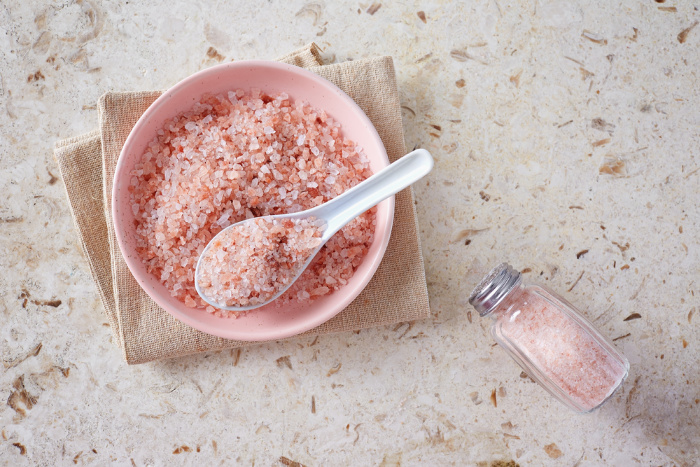 If you've never splurged by trying this type of salt, you won't believe what you've been missing out on all this time. Pink Himalayan salt is considered to be the purest of all salts on the planet.
It's a mineral-rich seasoning that brings fantastic flavor to your dishes, along with drawing out juices from the meat. This type of salt has larger pinkish-colored crystals that are coarse in texture.
Black Peppercorn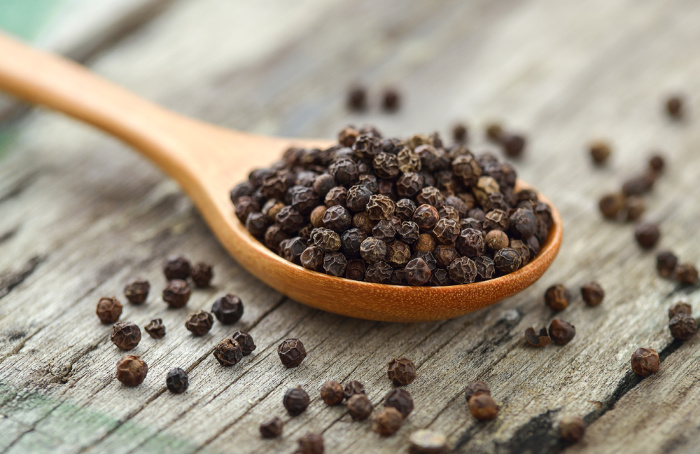 Probably the second most important seasoning that should be a part of your pantry's arsenal is a black peppercorn.
Ground pepper may be more convenient and less work than a black peppercorn, but there's something much more satisfying about grinding these flavorful fruits on top of the meat, fish, salads, and more. 
Paprika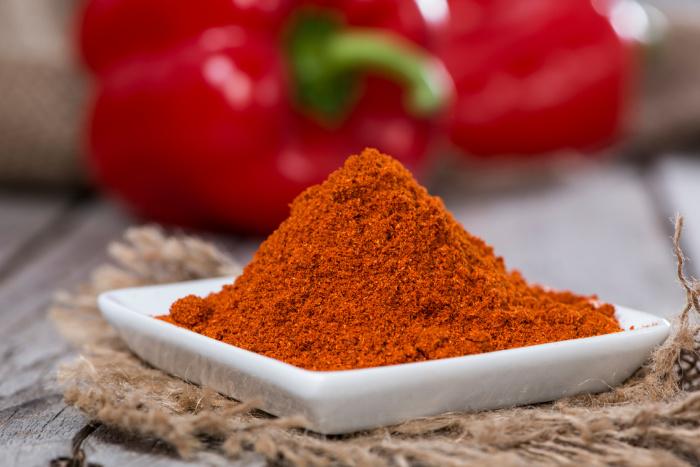 This powerful spice comes from both sweet and chili peppers that have been finely ground. There is a handful of varieties of paprika out there, that range from sweet to hot.
Paprika tastes great in a stew, on a variety of different meats, rice, or on your eggs.
Chili Powder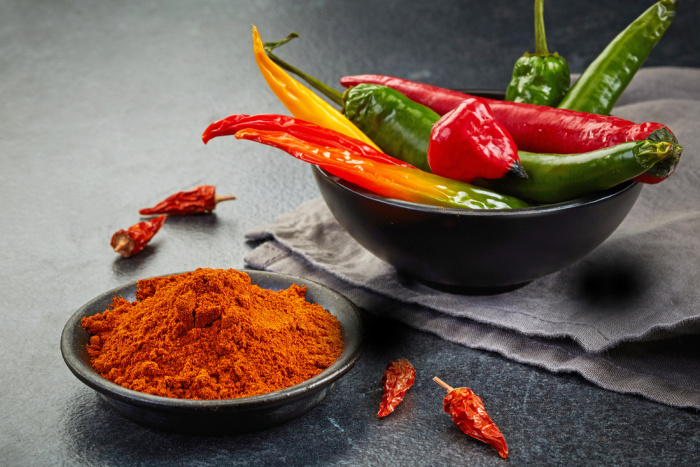 Chili powder is a spice blend that usually is a mixture of ground chilis, paprika, oregano, garlic powder, and onion.
Chili powder brings a little much-needed heat to not only chili, but soups, sauces, roasted vegetables, and even on sweet potato fries.
Red Pepper Flakes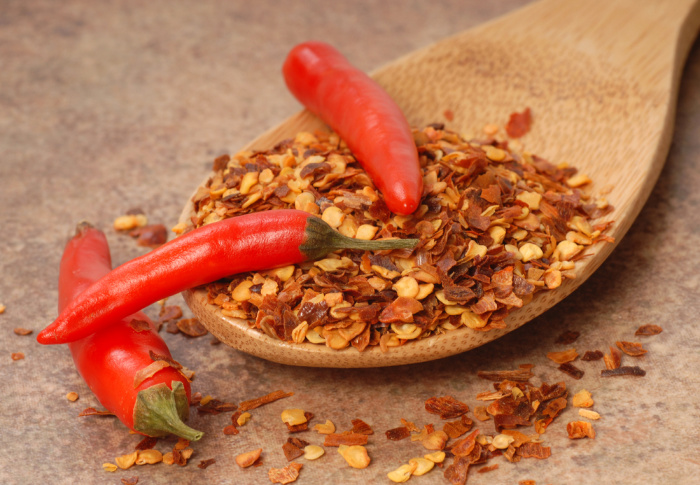 Red pepper flakes bring a subtle spicy flavor to your pantry, and are essential to all spice-lovers out there. It comes in both a crushed and flake form and goes well in pasta sauces, vegetables, pizza, and other Italian dishes.   
Cayenne Pepper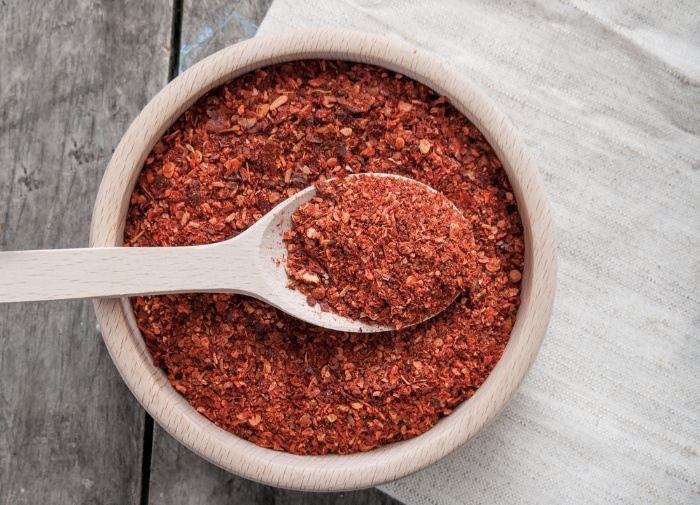 Cayenne pepper packs more heat than red pepper flakes, but not too much that you won't enjoy it. This spice is made by finely ground chili peppers and has several health benefits that cannot be ignored.
Cumin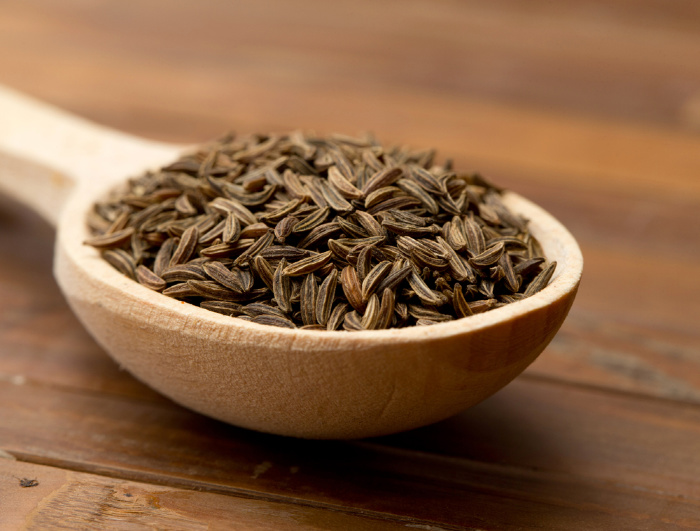 You'll notice right away that cumin has a rich flavor to it. It's especially used on Indian and Mexican dishes because of the slight spiciness to it. Cumin comes whole and ground and works wonders in stews, chili, vegetables, meat, or fish.   
Cinnamon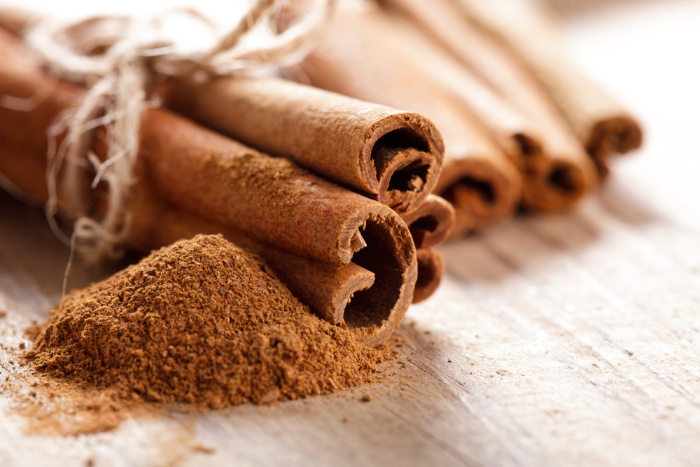 One of the sweetest of spices that is found in almost every cuisine around the world, cinnamon adds just the right touch to sweet dishes as well as savory ones.
Not used just for baking, cinnamon can be added to meat or a hint of it sprinkled in with a spicy chili. This spice also has several health benefits that make it even more special in the kitchen.
Nutmeg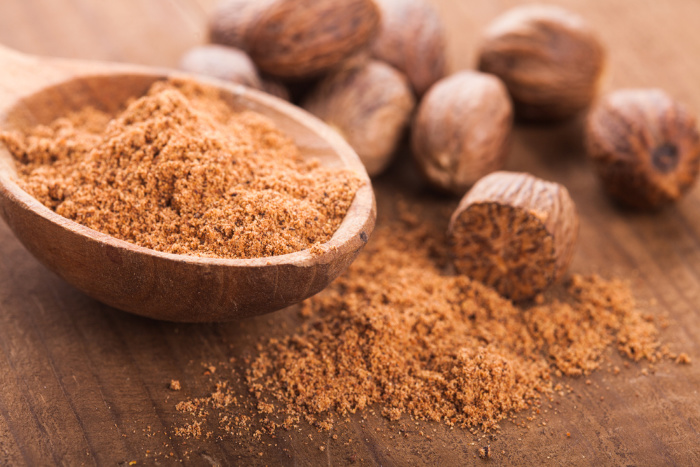 Nutmeg is more of a sweet nutty spice, that has a bit of peppered heat as well. It's an essential ingredient for baking delicious fall pies, in certain soups, and can even be found in eggnog. I love freshly grated nutmeg, I think you will too: FINE Microplane
Cloves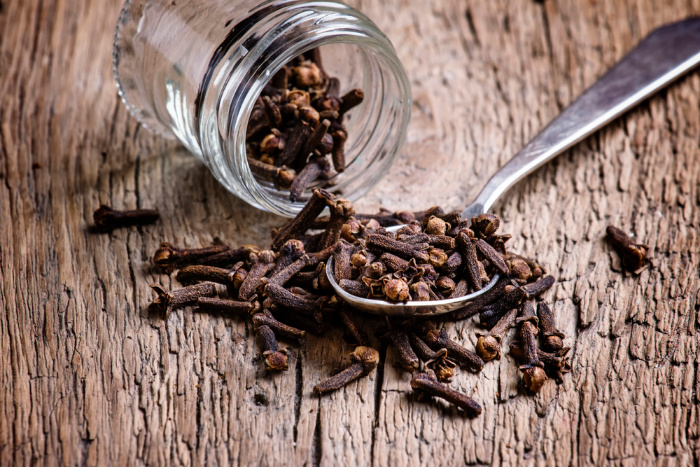 Cloves don't mess around when it comes to flavoring, so it's one you will need to use in moderation. It's both spicy and sweet, bringing just the right sweetness and warmth to a number of dishes.
They can be added to pies, ciders, stews, meats, sauces, and pickled vegetables.
Curry Powder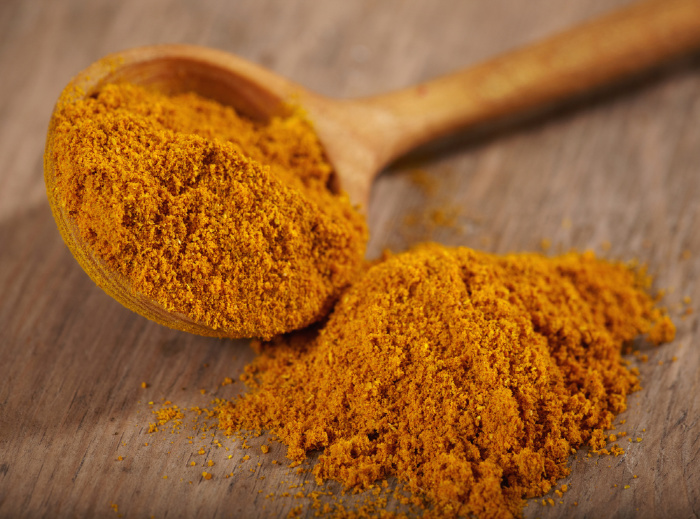 Curry powder is one of those spices that packs a bold punch, not only for your taste buds, but for your nostrils as well. It goes well in adding the savor to soups, stews, marinades, sauces, or on top of meat and vegetables.
Some chefs are daring enough to add it to hamburgers and potato salad. It's a healthy mixture of turmeric, coriander, fenugreek, and cumin.
Garlic Powder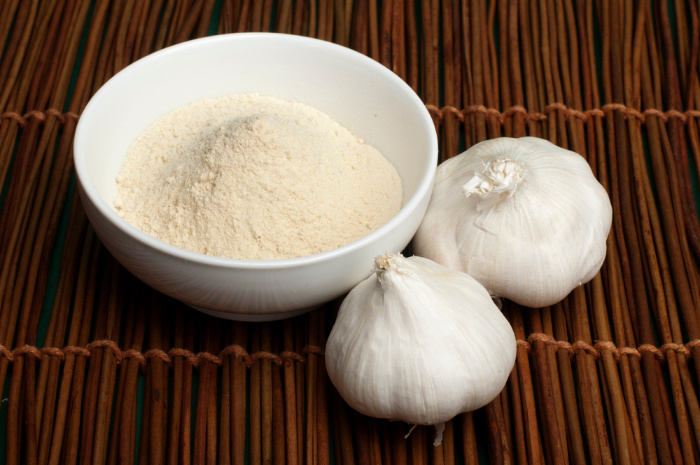 Garlic powder is a great alternative if you don't have any fresh garlic on hand. It's sweeter and more subtle in flavor, perfect for your meat and veggies. Some people even enjoy it on their popcorn.
Allspice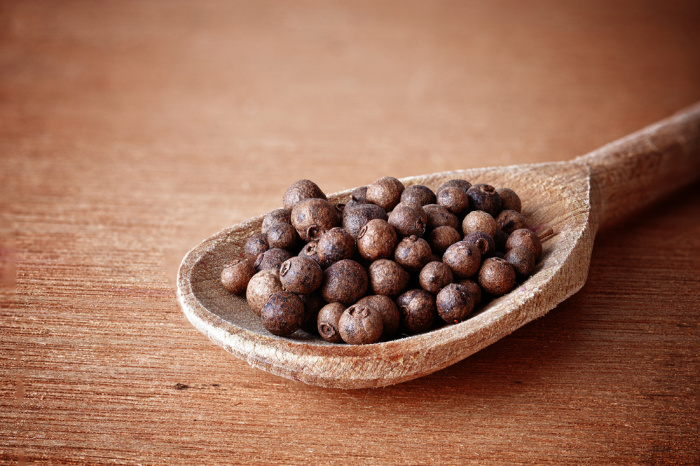 If you're looking to add a touch of warmth to your dish, allspice will more than likely do the trick. Based on how it tastes, you would think that it's a mixture of cinnamon, nutmeg, and cloves, but it's actually produced from a dried and ground berry.
You can add it to gingerbread, apple pie, try it on meatballs, or in a Jamaican Jerk dry rub.  
Dried Oregano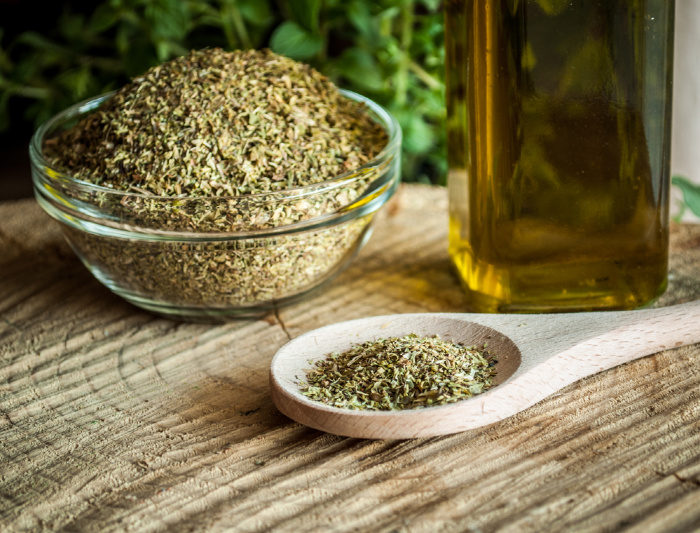 Dried oregano offers an earthy flavor that can be used in countless dishes. This herb is actually more often preferred in its dried form than when it is fresh.
It goes well in a skillet, tomato dishes (spaghetti sauces), pizza, meat, and vegetables.
Dried Rosemary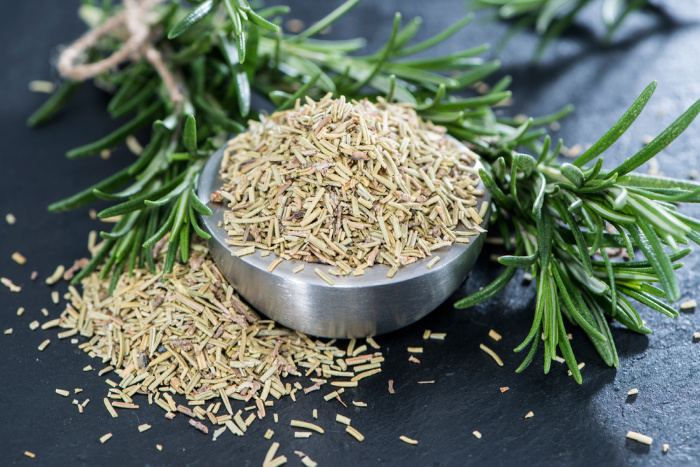 Don't go too crazy when using dried rosemary with your meal plans because it doesn't take a lot to overdo it.
Dried rosemary has a sharp flavor, and goes well on meat, vegetables, bread, and in tea.
Dried Thyme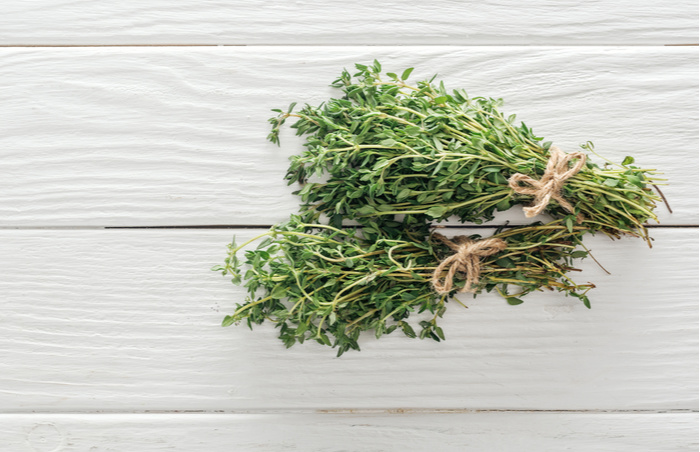 Keep in mind that dried thyme has an almost minty herbaceous flavor to it, and is most often used with meat, seafood, tomatoes, and on top of omelets.
If you missed my: Lentils: Everything You Need to Know
Final Word
It simply doesn't matter if you're nowhere close to being the world's greatest cook. By adding just the right spices, no one can tell the difference. Many of them also have several health benefits, giving you even less excuse not to stock up on them.
Hopefully, you'll be sure to add to your spice pantry any that you might be missing in order to bring excitement back to the dinner table. What are some of your favorite spices that you couldn't live without?  
What would you add to this list of spices: the best ones to stock? Please keep prepping, we must. May God bless this world, Linda
Copyright Images: Himalayan Pink Salt Deposit photos_181761006_s-2019, Salt Kosher AdobeStock_226856733 by Alex9500, Peppercorn Depositphotos_86465888_s-2019, Paprika Depositphotos_32791925_s-2019, Chili powder Depositphotos_77184369_s-2019, Red Pepper Flakes Depositphotos_6559921_s-2019, Cayenne Pepper Depositphotos_38738213_s-2019, Cumin Seeds Depositphotos_74980073_s-2019, Cinnamon Depositphotos_8432766_s-2019, Nutmeg Depositphotos_19276403_s-2019, Spices Depositphotos_173034772_s-2019, Spices AdobeStock_316526665by Chamillow, Cloves Depositphotos_132649552_s-2019, Curry Depositphotos_4128619_s-2019, Garlic Depositphotos_22257507_s-2019, Allspice Depositphotos_35784595_s-2019, Oregano Depositphotos_75041365_s-2019, Rosemary Depositphotos_40191693_s-201, Thyme Depositphotos_268901660_s-20199